How to Make a Pretty And Simple Bow Out of Ribbon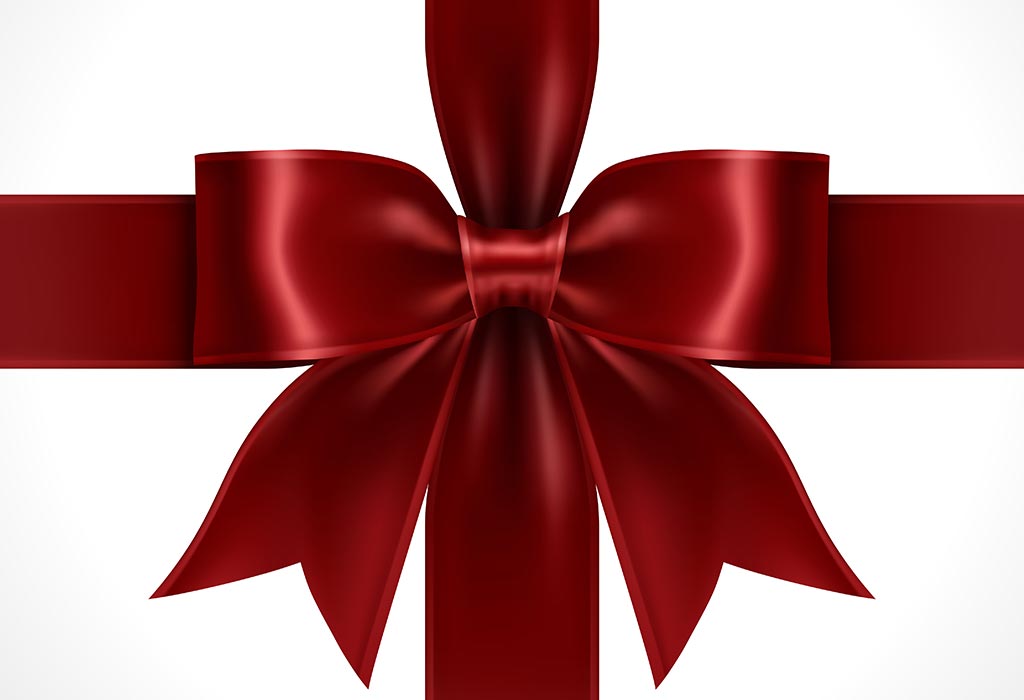 In this Article
Bows make packages and present look prettier. You could excel at wrapping gifts for birthdays, anniversaries, or Christmas, but a professional bow at the top lends it an entirely regal look. There is something about a bow that makes it look elegant! Bows lend a regal and royal charm to anything they are attached to. A bow on a gift enhances its beauty by adding a personal touch, and a bow on a Christmas tree gives it a charm. On the other hand, a bow on a wreath of flowers in weddings or flower girl sashes lends the much-needed feminine charm and serene ambiance for the event. A handmade bow with ribbon puts the right finishing touches on various things; gifts, decorations, wreaths, or a garland. You need not reach out to store-bought bows to decorate your presents and holiday gifts anymore. With ribbons and a pair of scissors, you can use your gifted hands to lend a personalized allure to your gifts and décor. Making a simple and classy bow is very easy, and once you have mastered it, you may very well find yourself making it all the time.
DIY Bow With Ribbon
The perfect topper for gifts and wedding decorations, one can make bows from ribbon or paper. You can choose to make what you want, from simple bows to adorn flower girl sashes to elaborate ones with more supplies.
If you want to learn how to make a bow out of ribbon, go through the step-by-step guide. For larger bows, you would need two spools of ribbon for one bow or even more. It would help if you had a clear idea of how big you want the bow to be. Try to get a vague idea of how far the ribbon will get you to the finished product. It is better to opt for a conservative size until you master the art. The directions will work with any ribbon. A wired ribbon will definitely help to keep things in place and retain shape.
What You Will Need
Ribbons of any color of your choice ( preferably double-sided) can be made of silk, satin, velvet, grosgrain, or wired.
Ruler to measure
A pair of scissors
Instructions
Cut the Ribbon – Measure the ribbon bought to 15 inches on the ruler. Fold it back and forth over itself to make two loops—one at the top and the other at the center at the bottom. The easiest way to do this would be to mimic tying shoelaces ( remember the bunny ears trick).
Make the Loops – Overlap the right loop over the left loop to create a third small loop at the point where the bases meet. The tail ends must be of equal length and must be flat. This will help to trim the bow when needed. What you will have in hand is a figure 8 kind of bow. Do not worry; it will start to look finer as you keep going to the next step.
Fold the Loops – Now fold the left loop down and behind the right loop, passing it through the bottom loop. If you are using a wire-edged ribbon, make sure the edges are smooth so that the finished product stays flat and looks neat.
Give the bow finishing touches – Pull the loops at the top tightly and with a taut to form a knot in the middle of the bow. Trim the ends and finish the edges. Tug at the loops gently and iron out the tails on each side. Your fancy bow with ribbon is ready!
Do not worry if it does not look perfect. All you need to do is open it up and try again.
Bows may look like tiny things that we attach to gifts, but they have a charm of their own! They tend to completely change the look of a present or even a décor with their elegance and beauty. Do not let the impressive pictures on Instagram and Pinterest of the bows intimidate you. With the right essentials in hand, you can learn to make a bow with a ribbon in no time. Just follow these instructions and go on a bow-making spree for all your decorating projects…
Also Read:
DIY Calendars Ideas
How to Make Clay at Home
How to Make Spring Wreath