How to Grow And Care For Aster Flowers in a Home Garden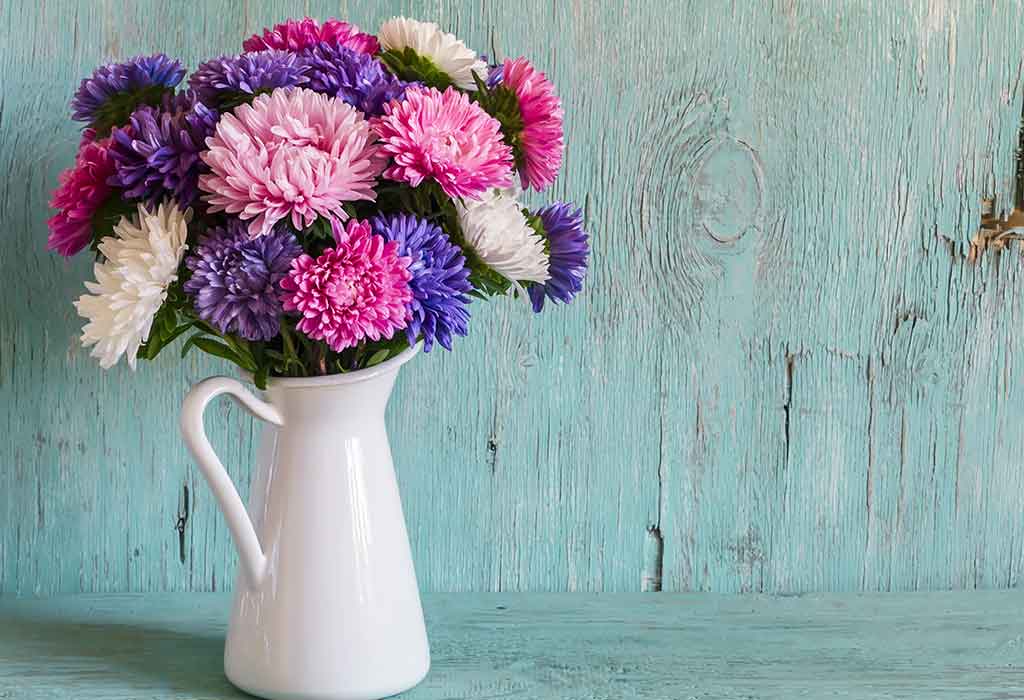 Aster derives its name from the Latin word "star" and is the star of any garden or backyard. Blooming from early summer to early fall, Aster is a plant that springs in different hues ranging from white, pink, and sometimes striking bold shades of purple, lavender, and blue. Easy to grow, there are more than 600 aster varieties. Asters are more like daisies and are perennials that add classic beauty to any garden. They even look stunning when cut as flowers and arranged in vases or as floral décor.
Asters are plants that can be planted at any time during the year. Spring, though, is the typical time when nurseries sell potted aster plants. They are fast-growing perennials that can be on a great display from summer until fall, especially in the first year, and once they are established, they keep springing for many years afterward.
Aster Plant Basics
The moniker commonly knows asters of September's birth flower asters. They are believed to be burned to ward off snakes. Asters attract butterflies and bees that provide pollination and a late-season supply of nectar. As aster's bloom late, they are called "Michaelmas Daisies," which refers to the holiday of the same name that falls on September 29. Known as fall aster due to this. Highly versatile asters can be planted on rock gardens, wildflower gardens, patios, and borders. How tall do asters grow is an often-asked question. Depending on their variety, they can range from 8 inches to 8 feet. As they are so versatile and varied, it is not difficult to find one that suits your garden.
Types Of Aster
The most common varieties of aster are the New England aster and the New York aster. It is recommended to plant the native species than the non-native species to facilitate pollination. Some interesting trivia about different types of asters:
1. New England Asters
Available in various colors from magenta to deep purple, they grow larger than New York asters and are excellent for borders and pathways alike.
2. New York Asters
These come in several varieties, and the colors range from bluish-purple to bright pink. Some come in single, semi-double, or double varieties.
3. Monch Aster
These grow up to 2 feet tall and have lavender-blue colored daisy-like flowers between June to September.
4. Blue Wood Aster
Bushy with small, blue to white flowers, these are ideal for planting in containers and pots.
5. Sapphire Mist
These are blue and yellow flowers similar to daisies that bloom from August to October. This variety is drought tolerant and also attracts butterflies.
6. Triumph Aster
Late summer bloomers, these flowers grow only up to 1 foot tall. Compact and ideal for borders in the front or even containers, they can enhance the beauty of any garden, even with their small size.
7. Heath Aster
Low ground cover, these blooms with small white daisy-like flowers are perfect for borders around rock gardens or can even be planted in pots or containers.
8. Pink Mist
Add some pink fervor to your garden between late summer and fall. These grow up to 12 to 16 inches and can grow as wide as 24 inches.
9. Purple Dome
Although this variety grows only 18 inches tall, the purple color of the flowers that bloom between September and October form a beautiful dome-like structure when in full bloom.
10. October Skies
This variety is aromatic and tolerates heat and cold. This variety derives its name from the scent they produce when crushed. They make ideal companions with small shrubs, especially chrysanthemums.
What Are The Requirements to Grow Aster?
Light – How much sun do asters need? Asters grow and bloom best in full sunlight. Some varieties can grow in partial shade, but they have fewer flowers.
Soil – Asters grow on soil that is loamy and well-drained. Excessively wet and clay-like soil leads to rotting of the roots, while dry sandy soil leads to wilting of the plant.
Spacing – Depending on the variety, aster plants need to be spaced at least 1 to 4 feet apart.
Planting -Asters can be planted anytime during the growing season. Spring and fall are the best to get the plant established before the severe winter strikes, especially in the South. In the North, asters can be planted anytime until early fall. Planting in this season lets the roots get established before the cold winter comes.
How To Plant Aster
Asters prefer cool and moist summers and cool night temperatures. It is advisable to avoid planting asters where there is hot mid-day sun in warmer zones.
Asters can be planted as seeds or purchased in a pot. When growing from aster seedlings, it is essential to plant them about 1 inch deep. They need to be planted in spring in a location that gets full to partial sunlight.
Once seeds are planted, they need to be covered with a thin layer of soil and watered thoroughly.
You can also start with the seeds indoors during the winter by sowing them in pots or containers and refrigerating them for 4-6 weeks. This period of winter will help to kick start the germination process.
Miniature varieties must be placed about 5-6 feet apart and the larger types about 1-2 feet apart.
Smaller varieties must be planted as flower borders, and the larger ones could be placed at the back of the flowerbed to create an incredible backdrop display.
Newly planted asters need to be kept moist until the blooms cease.
Mix compost to the soil before planting.
Add mulch after planting to keep the soil moist and prevent weeds.
How to Care for Aster
Feed asters with adequate compost and general fertilizer once a month to bestow you with a good bloom.
Mulch is a great option to avoid weeds and retain moisture.
Remove the faded flowers after each burst of bloom; rake up the soil, and add some compost to each plant.
Add a thin layer of compost or balanced fertilizer with a 2-inch layer of mulch every spring to encourage vigorous growth.
If the rainfall in your area is less than 1 inch a week, then water your plants regularly throughout summer. Some asters are moisture-sensitive, and if plants have too much moisture or very little, it will loosen the foliage. Keep a careful eye on stressed plants and experiment with watering methods to avoid losing flowers.
Stick the taller varieties together to avoid them from falling over.
Pinch asters a couple of times in the summer ( early in summer) to accelerate growth and more blooms.
Cut asters back in winter once the foliage has died. You can also leave them through the winter to add some off-season interest.
Aster flowers that are allowed to mature completely may reseed themselves, but there is a likelihood that the resulting asters may not bloom. You may not get the same color of asters that you had initially planted.
Divide the plant every 2-3 years in the spring to retain the vigor and quality of the flower.
Common Pests and Diseases
Rusts, powdery mildew, stem cankers, leaf spots, aphids, snails, slugs, and white smut are a few common pests and diseases that affect aster foliage. If the plant is treated in the early stages of infestation, it can be protected from withering. Make sure to follow spacing and planting tips to avoid any problems and improve air circulation.
Most insects leave asters alone, apart from lace bugs which can be a bother. It is easier to notice the damage than the insect themselves as they are tiny and have a very non-descript greyish brown appearance. If leaf drop and yellowing in foliage are spotted, insect soap on plants could help coat sides of the foliage to deter the pests. Lace bugs generally hamper the plant before blooming.
The most glorious weather of the gardening season always coincides with the decline of blooming plants. However, Asters are an exception. Asters endure the change in weather and give a fabulous display from August right until October. Asters, for most gardeners, are great flowers that offer a fantastic riot of colors late in the season. So go ahead and follow the tips and techniques to add to the glory of your garden.
Also Read:
Best Tropical Flowering Plants
Most Beautiful Indoor Flowering Plants
How to Grow and Care for Forget-Me-Not Flowering Plant