How to Fill in Eyebrows to Get Classy and Natural Look?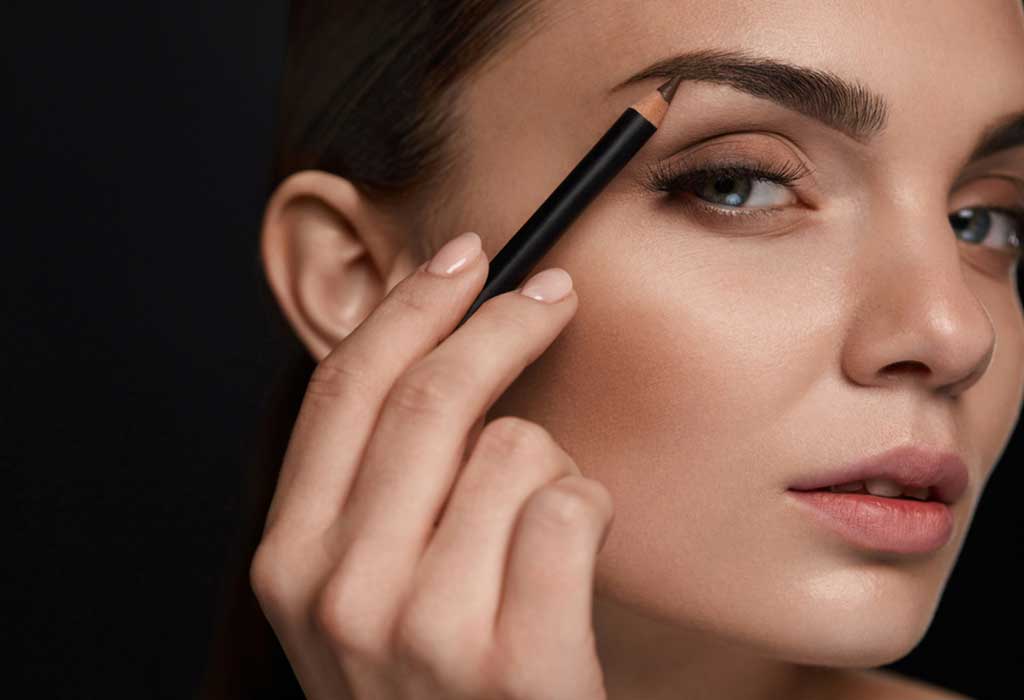 Only a tiny percentage of people have thin or absent brows. Insufficient eyebrow waxing or excessive tweezing at home are two common causes of unattractive brow shape.
Notably, these causes are not limited to repairing brows. Even if you have great brow shape but want a more noticeable change, color in eyebrows may help. To learn how to create the appearance of beautiful, feathery brows in the comfort of home, keep reading!
Easy and Simple Steps to Fill in Your Eyebrows
Eyebrow grooming will impress! If you're not careful, something simple can turn into a disaster. So, if you want to tidy up your brows, you've come to the right place. We'll show you how to fill in brows like a pro, step-by-step. In no time, you'll be ready to flaunt your flawlessly manicured brows.
1. Brush out your brows using a brow brush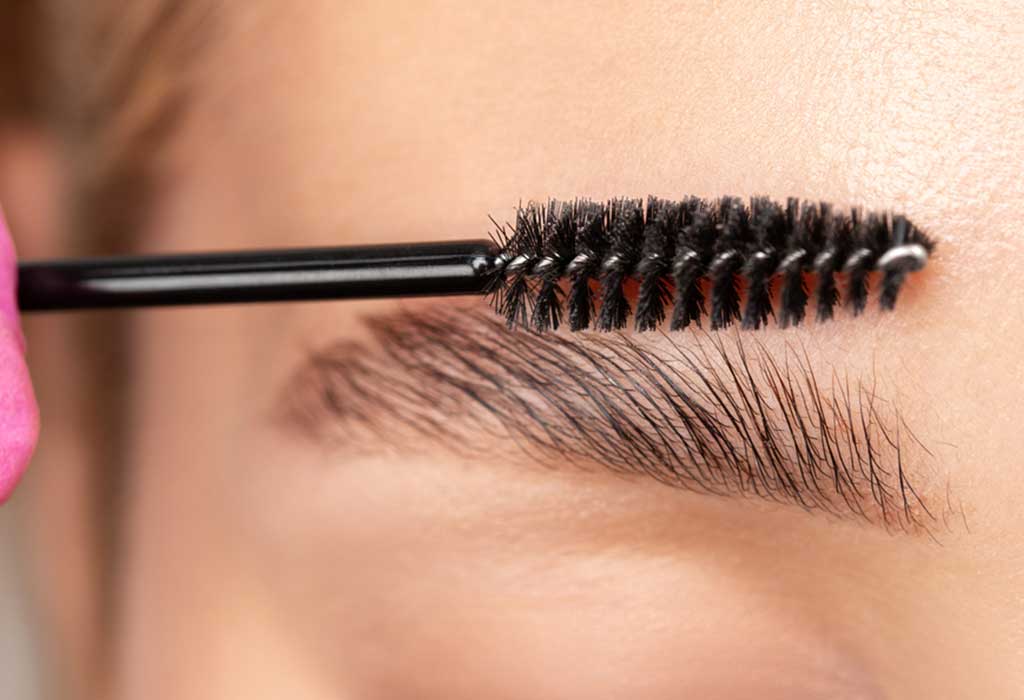 Brushing out your brows will help you get an idea of what areas need to be filled in. It will also let you know of any stray hairs that need to be removed.
2. Use tweezers to remove any stray hair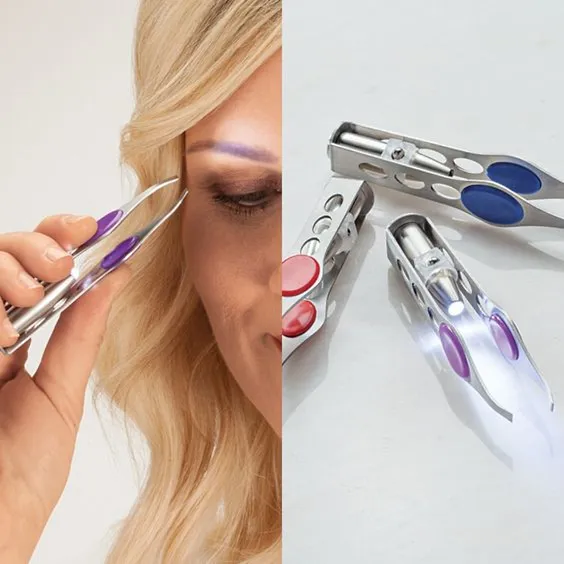 Remove all stray hair above and below your brow using tweezers. To obtain the most outstanding results, repeat the process between your two brows. It is not necessary to remove all of the stray hairs.
3. Draw a line beneath your brow using an eyebrow pencil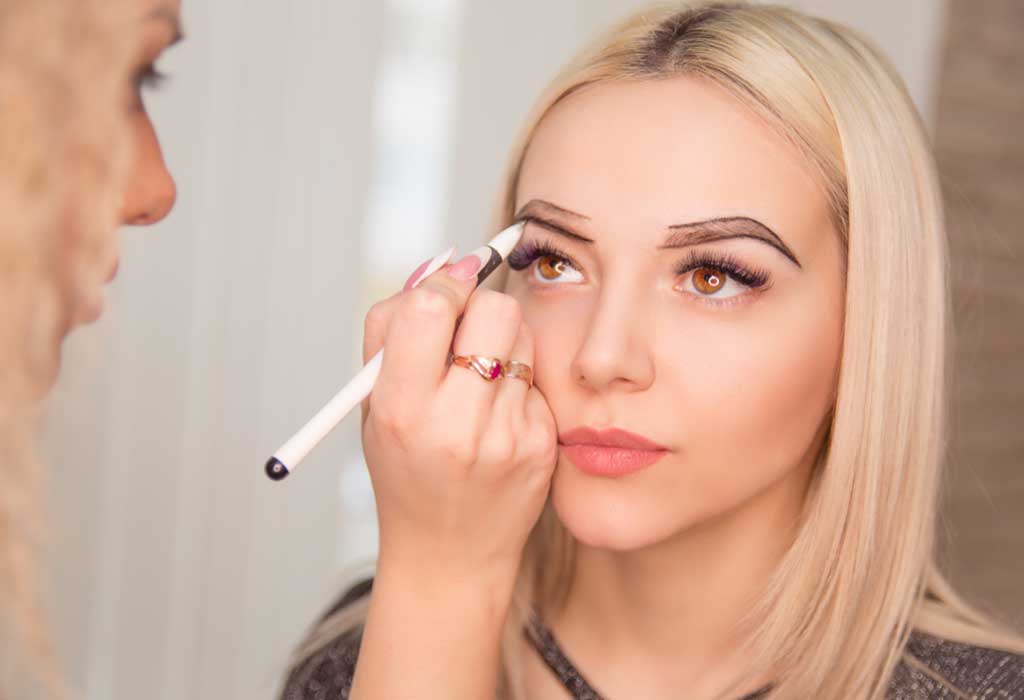 To avoid an artificial appearance, choose a color similar to your brow's natural color but not the same color as your brow. You may want to choose a color that is a few shades lighter. Follow the shape of your brow by painting delicate strokes along its bottom.
4. Measure the width of eyebrows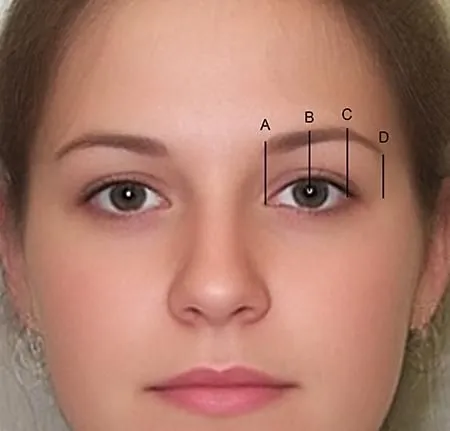 You may now measure the inner portion of your brow by holding the eyebrow brush vertically on your nose at the place where your nostrils flare out. Keeping your eyebrows aligned with this position, you should remove any hair that goes beyond this point.
5. Measure your brow's length using the brow pencil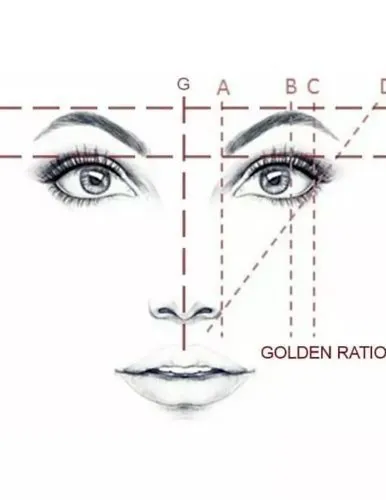 Draw a diagonal line across your brow pencil starting at the outside corner of your nose. It's okay to draw a line outside your eye's crease, all the way to your eyebrow.
6. Do eyebrows with pencil for a natural arch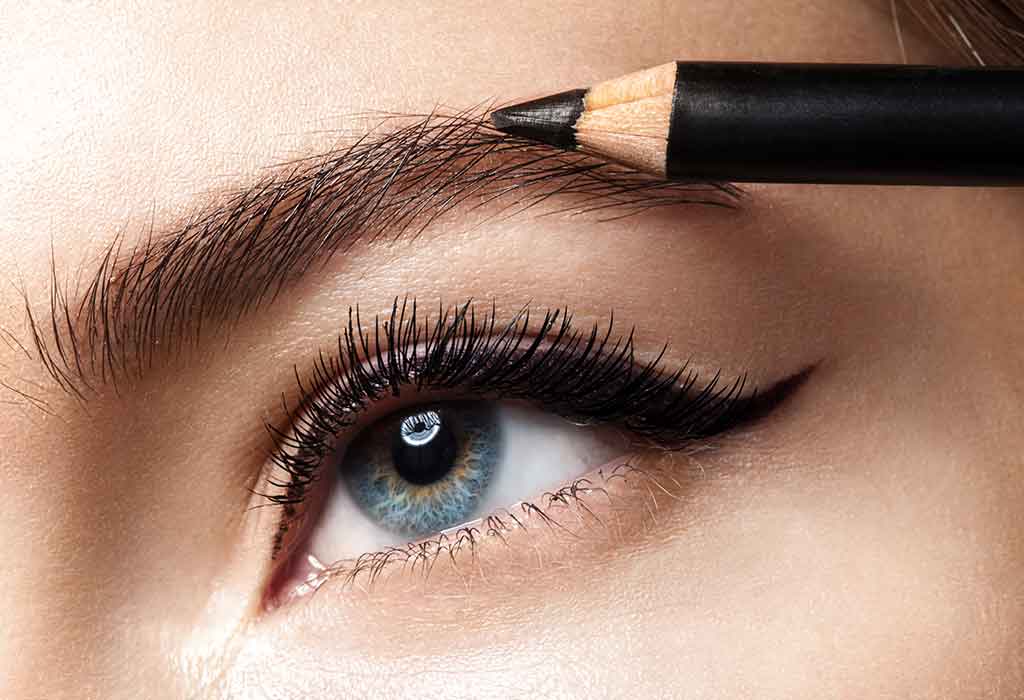 Using an eyebrow pencil, draw diagonally across both brows from the outside corner of your nose inward. To produce a natural arch, draw a line from your iris to the top of your eyebrow. You can even fill in thin eyebrows with a pencil rather than gel or pomade for a more natural look.
7. Choose your eyebrow powder according to your brow color (optional)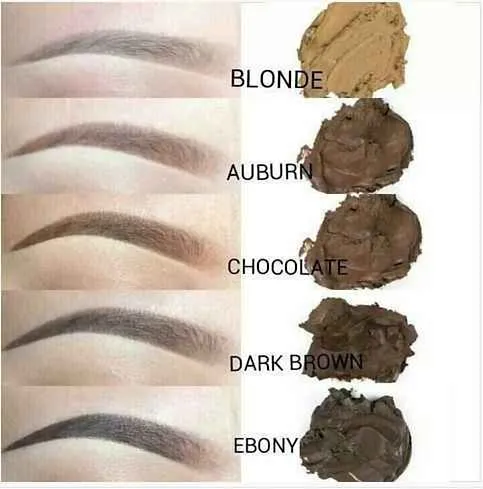 When filling your brows, make sure the color you choose is a suitable match for your skin tone before getting started. Brown eyebrow powder is best for those with a darker complexion, while red eyebrow powder is best for lighter complexions.
8. Apply some brow powder to your brows to fill them in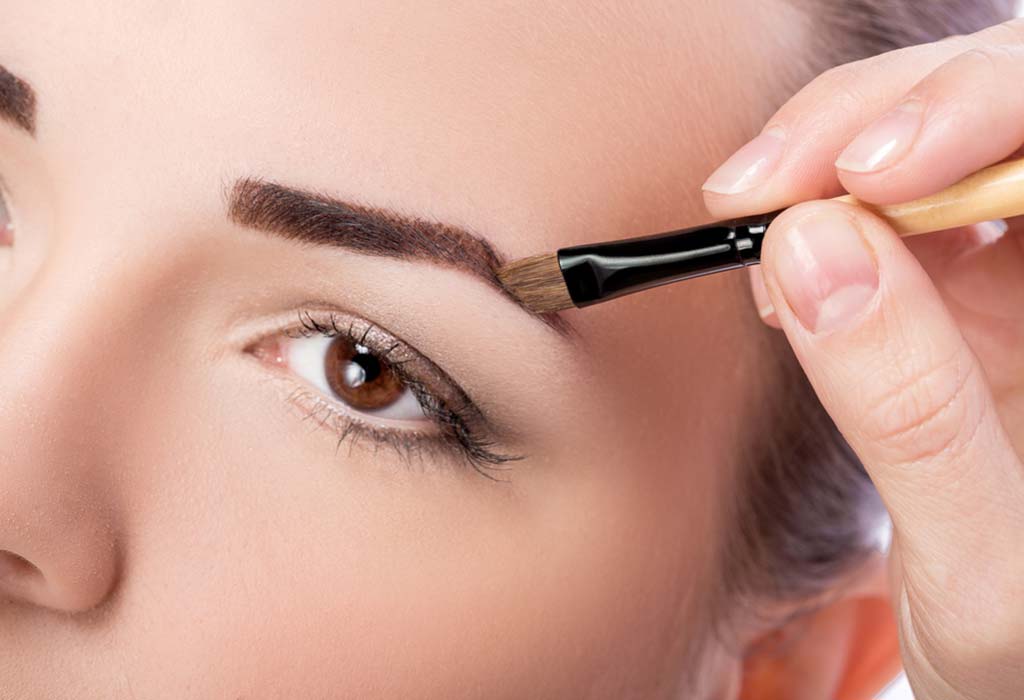 With a brush and a small amount of brow powder, fill in your brows, but only after removing any excess brow powder. Then, using the brow powder, define the top and bottom of your brush, starting at the arc.
9. Outline the brows with gentle strokes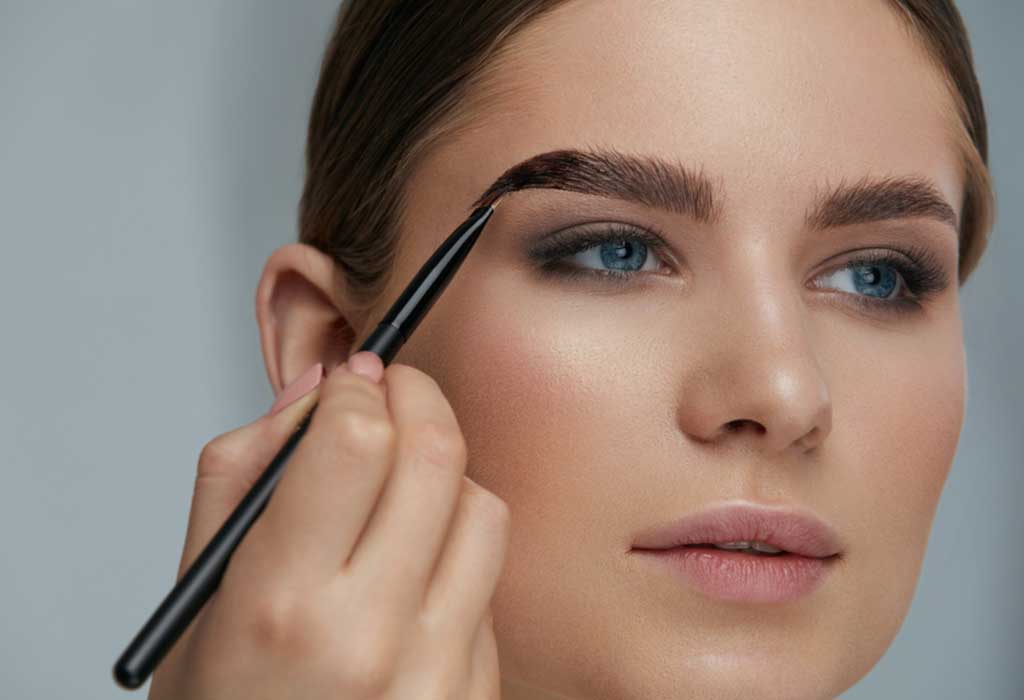 Begin by drawing a line from your brow arch to your brow's outer edge. Outline the brows with gentle strokes and no powder. Adding volume to the outer brows creates a more natural look. Your brows will be fuller. Apply brow powder with a spoolie brush for a natural look. Use brow powder to make your brows appear more defined.
10. Observe how your eyebrows appear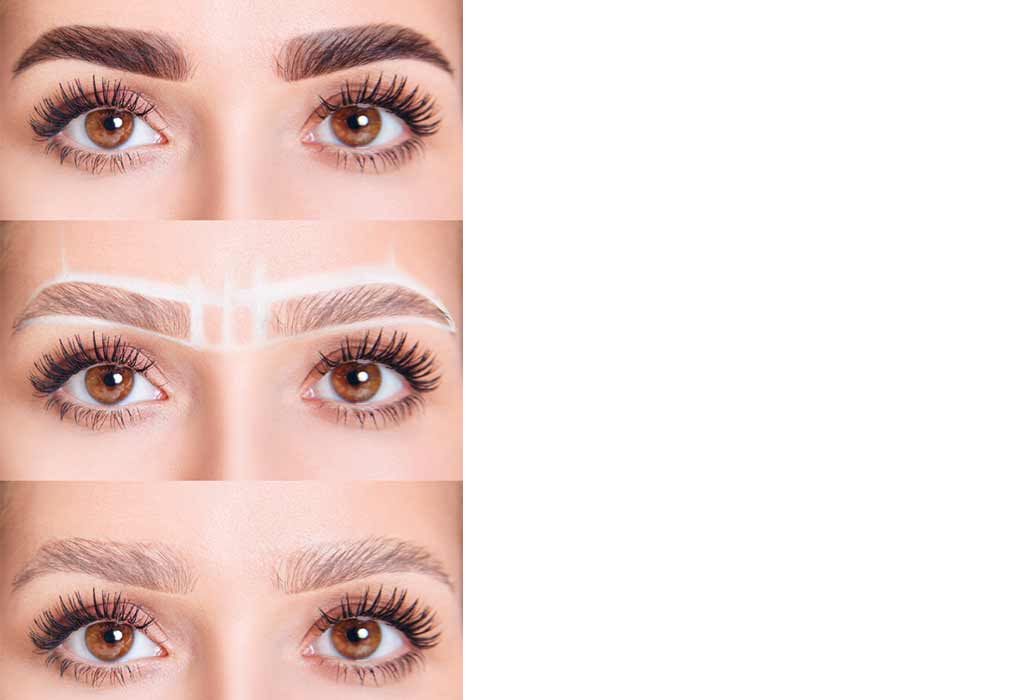 Measure your eyebrows using the method mentioned above to see whether you've correctly defined and filled in your eyebrows. Examine the length of the piece to see whether it is too short and has to be stretched or if it is a little too long and needs to be shortened.
11. It's time to put on your brow makeup and set it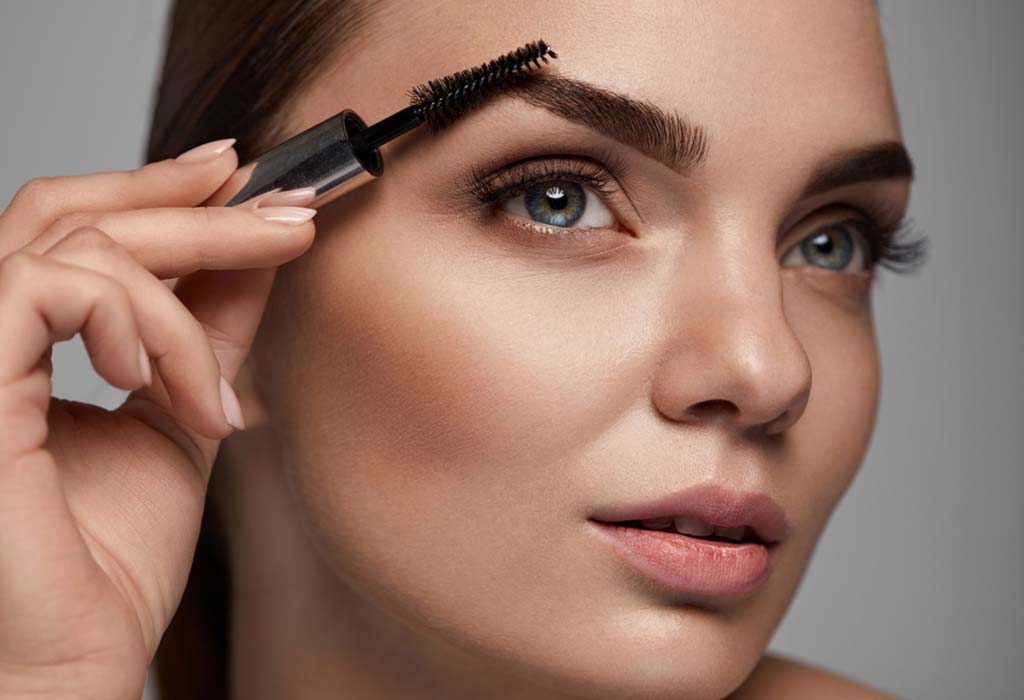 As soon as you've finished filling your brows, use an eyebrow gel to keep them in place. You may fix your eyebrow makeup using a clear brow-setting cream. You may also use a colored setting gel to obtain even more accuracy.
How to Pick Your Perfect Brow Shape?
Picking the perfect brow shape for your face involves knowing which shape suits which face the most. It is best to remember the brow shape that is an ideal fit for your face shape.
For starters, follow these steps to find the perfect shape:
Step 1: Find the starting point
Line your brow pencil from the side of your nose and the inner corner of your eye. This is your starting point.
Step 2: Find the arch point
Shift the pencil guide from your inner corner to the center of your eyeball. Look straight; the point where the pencil meets your brows when lining the side of your nose and middle of your eyeball is your arch point.
Step 3: Find the finish point
To find the endpoint, line the brow pencil against the side of your nose and the outer end of your eye. This is where your brow should end.
Join the three points obtained through this method, and you have a brow shape that perfectly suits your face!
Some brow and face shape combinations are:
Round: High-arched eyebrow
Long: Straight, low-lying arch
Oval: Levelled brows with slight arches
Square: Soft arches
Heart: Thick straight brow with rounded arch
Mistakes to Avoid While Filling in Eyebrows
Irrespective of whether you've been doing brows for years or are just getting started, you should understand that eyebrow makeup is an art. Be patient and ready to try if you want to get the look you want. Listed here are some of the most common brow-filling mistakes.
1. You're using the incorrect brow product
Powders, pomades, pencils, waxes, and gels make filling in the brows a breeze, but your style and skill level will dictate which products you use. A pencil is ideal for filling in bald spots. Pomades are great for thickening or darkening your brows if you already have them. Waxes and gels are suitable for women with thick brows because of their slight tint.
2. Using the wrong shade of eyebrow makeup
Use brow products that are lighter than your hair color. If your makeup has a dark tone, it may appear harsh or obvious instead of natural and effortless.
3. The space between your brows is over-emphasized
It is possible to draw attention away from your brows by using the wrong color or formula or over-emphasizing the space between your brows.
4. Your brush is caked with too much makeup
When it comes to beautiful brows, even if your brows are sparse in hair, you don't need as much product as you think. Focus on delicate areas of the brow rather than the entire brow. To avoid a heavy-handed appearance, do not add too much makeup to your brush. Also, lighten brush strokes with a toothbrush, brow brush, or spoolie.
5. Your brows are filled in with brow pencils even before groomed
The makeup process will be easier and faster if your brows are waxed or threaded before filling in your eyebrows.
6. Change brow shapes
It's unusual for us to draw on our brows in unique shapes, such as the boxy shape. Take a look at your baby pictures (pre-plucking, waxing, threading, etc.) to understand how your brows should look and stay within those boundaries.
7. Plucking brows excessively
Each set of brows has its distinct characteristics. Plucking brows too many times or too frequently can mar the look and shape of your brows. A thin coating of gel should be applied to the brows and stroked upward to create the broadest brow possible.
8. One size fits all
While experimenting with your eyebrows, be wary of the fact that it's not always a one-size-fits-all when it comes to filling in brows!
If you have a round or oval face shape, eyebrows with a lot of drama may work marvelously. Wear less foundation, and let your eyes do all the talking! As always, practice makes you perfect – whether you do eyebrows with pencil, gel, or pomade, keep practicing, and you will master the art of filling in your brows in no time.
Also Read:
Different and Easy Ways to Apply Eyeliner
Simple Makeup Tricks to Make Your Eyes Look Bigger
Kajal Mistakes That Can Damage Both Eyes and Makeup