How to Dry and Preserve a Flower – Methods and Ideas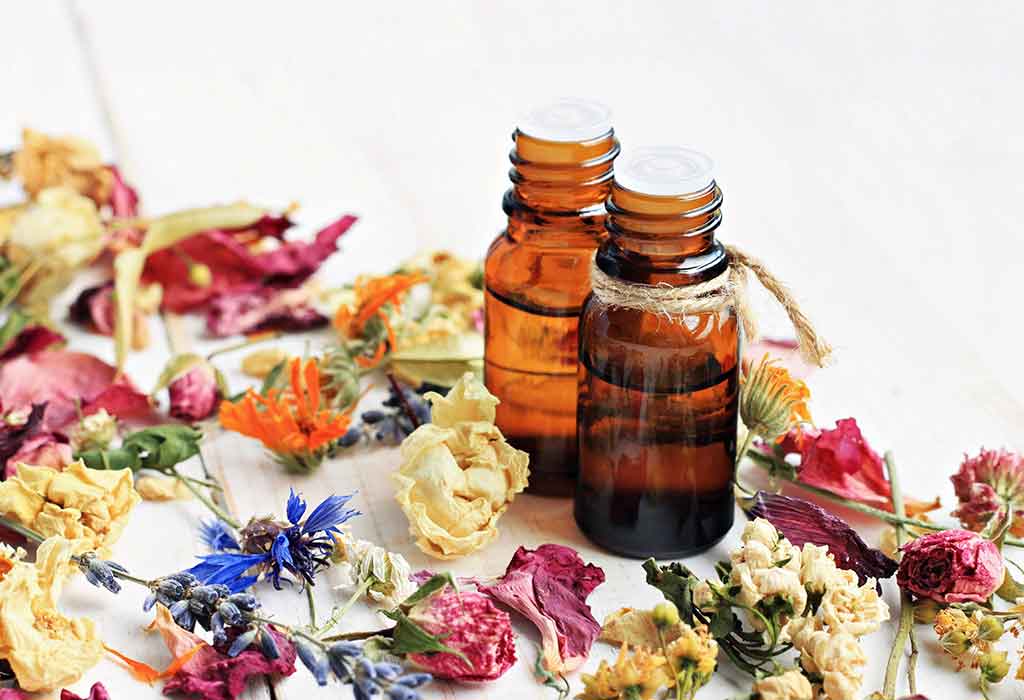 In this Article
From wedding day centerpieces, window sill décor to prom corsages – flowers set the tone for a perfect ambiance and create a magical experience. But what does one do with flowers after the blooming season once they are dried or wilted in the garden? Save your favorite blooms for as long as you wish by drying them. Store dried flowers come at a price. When you can do it yourself and add to your home décor, then why not try it. Whether you wish to decorate your mantle, create an arrangement or add fragrance to your room with potpourri, dried flowers could be the perfect solution for you.
Use this guide to preserve rose petals, chrysanthemums, sunflowers, and other flowers. Here we bring to you several tips and techniques for drying flowers in different ways. With this step-by-step guide, you can now dry those precious flowers to enjoy their beauty forever.
Simple Ways to Dry Flowers
From begonias, geraniums, dahlias to roses, you could spend your autumn and winter drying flowers that have adorned your garden through spring and summer. If you are an ardent gardener and cherish your precious blooms, drying them is the best way to keep the summer alive in winter. Dried flowers can be an excellent craft item. Below is a list of several techniques to dry flowers. Choose the one that suits you the best and live in the fond memory of those beautiful buds that have livened up your garden.
1. How to Air-dry Flowers?
The art of air-drying flowers has been in use for centuries. Though one of the easiest of the methods, it is also the longest. But this is the best method to dry a bouquet that will dry symmetrically and look good during the drying process.
When air drying flowers, you may want to stick to flowers that do not have a lot of water content and are easy ones to start with.
What Will You Need?
Rubber band or a piece of string
Bunch of flowers of your choice
Coat hanger, pegs
Hair Spray
What Types Of Flowers?
African Marigolds
Globe Thistle
Lavender
Cornflowers
Dahlias
Anise Hyssop
Roses
Lady's Mantle
Larkspur
Starflowers
Poppy
Strawflowers
Best Time To Harvest Flowers For Drying
Pick the flowers in the morning after the dew has dried and the flowers are the freshest.
Pick blooms that are not entirely open, and they can open more as they are dried out.
Steps
Remove any extra foliage from the flowers. You could retain some green leaves if you wish to have some dried greens.
Gather your flowers by the stem and secure them together with a rubber band or a string. Do not tie the bunch too tightly and cut the stems if too long.
Hang this bunch upside down on a coat hanger or pegs in a location where there is good air circulation. They should also be hung in a place that does not have too much light. Too much direct sunlight will cause the flowers to fade. Hang large flowers like hydrangeas on their own. You can hang the flowers on nails too.
Leave the flowers for a week to dry, and you will notice them changing color. Bright, vibrant colored flowers will change to brown, dull yellow, or light pink and start looking like a vintage bouquet. When you notice the stems snapping easily, they are completely dried. Use some unscented hairspray to strengthen the flowers and protect them. Doing so will also set their shape and keep them shining while looking pristine.
Use these dried flowers in vases, plates, handmade wreaths, or centerpieces.
2. How to Dry Flowers in a Microwave?
Yes, the microwave could be an excellent idea to get dried flowers. You may wonder, how long do dry flowers last, especially flowers dried in this manner? For making these flowers last longer, the high heat of the microwave lets you strap the flower of all the excess moisture, dries the flowers systematically, and retains the vibrancy*. The flowers need to be cut to a particular length depending on the microwave. Although an ideal and fast method to dry flower heads and posies, it is not suitable for entire bouquets. Microwaving preserves color and freshness in comparison to other drying methods.
*Tip: The microwave method does not work very well with flowers with thick stems and thick petals. So, use flowers with thin petals.
What Will You Need?
Microwave-safe container ( large enough to hold the contents)
Flowers of your choice
Silica Sand
Water
Toothpick
Brush
What Types Of Flowers?
Roses
Zinnias
Marigold
Sunflower
Daisies
Gerbera
Chrysanthemums
Daffodil
Tulips
Best Time To Harvest Flowers For Drying
Pick flowers with thin stems and large petals
You do not have to pick buds; flowers in full bloom will be suitable for the microwave method.
Steps
Use a microwaveable container that is ideal for placing stems or large flower heads.
Fill the base of the container with cat litter or silica gel to approximately 1-2 inches.
Add the stems to the bowl and keep them separate. Flowers with flat petals like gerbera and daisies can be placed with their face down, but others can be placed with the bloom facing upwards. Keep flowers of the same variety together as each may dry at a different pace and get entirely burnt.
Quickly dry flowers by placing one or two stems of the same variety together.
Cover the stems gently with about ½ inch of your drying medium. The flower head must be fully buried but not squashed with the drying substance.
Do not cover the container.
Add a cup of water to the microwave along with the container. Doing so reduces the chances of the flowers burning as the water placed will absorb the high energy released by the microwave. Water must be placed in a microwaveable cup and ensure it does not spill.
Microwave the contents in intervals of 1-2 minutes and keep checking frequently. It all depends on the size of the stems. Check with a toothpick to see if the flowers have dried. It also depends on each microwave and its features.
Once done, carefully remove the container and let contents cool. Agents like silica gel can take longer to cool. Place a foil or cling film over one-half of the container and leave it for 24 hours. Keep out of sunlight, and the reach of children and animals.
Once cool, remove the flower and handle them while not bending or damaging the dried flowers. Tap the excess gel with the brush to clean off any remaining gel.
3. How to Dry Flowers in Silica Gel?
This convenient method will speed up the drying process, but you need to get your hands on a drying agent or desiccant, like silica gel. Silica gel is commonly found in a sachet when you buy a pair of shoes. The sachet has small beads of very porous gel. The gel is a kind of drying agent that absorbs moisture. The drying agent like silica gel must not be bigger than 1 mm or grain size for optimum effect. Silica gel is also available in craft stores.
What Will You Need?
Flowers of your choice
Silica Gel
Toothpick
Cleaning brush
Airtight container
Toothpick
Cup
What Types Of Flowers?
Carnations
Gerbera
Marigold
Poppy
Pansy
Lavender
Tulip
Best Time To Harvest Flowers For Drying
Pick flowers in the morning when they are in full bloom
As you will be sealing the flowers in a container, picking buds is not advisable as they will dry up and not leave anything behind.
Steps
Take a long and shallow plastic storage container that will fit the flowers and stems when lying flat.
Fill the container base with 1-2 inches of silica gel or any other drying agent to create a flower bed.
Add items to the container and separate them. Place flowers with flat faces, like gerbera or daisies, facing downwards; but, other blooms must face upwards. You can place a whole bouquet but stems dry faster than others. Over-drying can cause flowers to crumble.
Cover the flowers gently with another inch of drying agent scattered with a cup. The flowers must be fully buried but not squashed.
Pour the gel into the head of a flower with many petals, like a rose, to reach the nooks and crannies of the flower.
Seal the container airtight with a lid and move it to a place with no direct sunlight; do not disturb the contents.
Leave the contents for 3-6 days and check with a toothpick after every 1-2 days to see if the flowers have dried**. If you are drying multiple flowers, then it is imperative to keep checking.
Carefully remove the flowers when you feel satisfied that they are dry.
Gently shake the drying agent with a brush to get the flower clean.
**Tip: If you notice any petals have bent or misshaped, just straighten them with the toothpick; otherwise, they will dry in whichever shape they rest.
4. How to Dry Flowers With a Press?
Another standard method of drying flowers is to press them. There are four different ways to press flowers, and which one you use depends on what supplies you have and the time you have. You could do it with a book, flower press, iron or in the microwave. Read on to find how you could press flowers with books or a flower press and follow the instructions.
What Will You Need?
Old Books or flower press
Old belts
Flat flowers with thin leaves
Non-bleached watercolor paper
What Types Of Flowers?
Gladiolus
Borage
Queen Anne's Lace
Delphiniums
California poppies
Hibiscus
Geraniums
Pansies.
Best Time To Harvest Flowers For Drying
Pick fresh flowers early in the morning when the dew has dried.
Do not pick the flower on a humid or rainy day.
Steps
With a book:
Use a large book and place flowers amidst the pages. Tie up the book with a strap or a tight belt to press the flowers. Alternatively, you could also place a heavy item on top of the book.
Sometimes, the print from the book could impression the flowers. So, place the flowers in non-bleached paper and then keep it between pages.
Another way to do it is to get a bleach-free hardbound watercolor notebook. You would still need to put some pressure on the top.
It will take about 30 days for the flowers to dry. Do not risk looking at the flowers before 30 days as they may crack or break. After 30 days, the flowers will be beautifully pressed and ready to use.
With a flower press:
You can make a DIY flower press with two pieces of wood and bolts on either corner.
Stack them inside with pieces of cardboard and double sheets of non-bleached paper
Place flowers at a gap from each other and make sure they do not overlap.
5. How to Dry Flowers in a Vase?
Full blooms that are large, like hydrangeas, can be dried by leaving them in a vase of water. Do nothing more, and once the water evaporates (which may take some time), the flowers will start drying gradually. This method helps to retain the fresh flower vibrancy than when the flower is left to dry in the air.
6. How to Preserve Flowers in a Resin?
You can use resin to preserve your dried flowers and create a memorable keepsake. Setting them in resin will retain their fresh look and the associated memory forever. A relatively effortless process, you need to start by wearing protective gear to protect yourself from the harsh effects of the chemicals. Make sure to work in a well-ventilated area. For your supplies, you need high-quality resin, a silicone mold, and artificial or dried flowers. A heat gun can help in higher clarity by preventing bubbles in the resin mold. No matter what type of resin you use, it will need mixing with a hardener. To mix resin, you need to ascertain the brand, as each one needs a different mixing ratio. To blend the resin, use two cups to pour the resin and hardener before combining the two. Slowly mix it with a mixing stick until the mixture is clear and ready to pour. Mix it slowly to avoid bubbles. Pour the resin into a silicone mold. Arrange the flowers the way you want and pour the resin over them gently to coat the flowers. You should have two layers. The first layer should be the flowers, and the second must be the coat of resin. Use a hot gun to pop the bubbles and leave it for 48 hours. Once dry, gently de-mold the resin pieces.
7. How to Dry Flowers with Sand or Kitty Litter?
Although drying flowers with sand or kitty litter yields the same result as silica gel, the process takes longer. You can use the same flowers, like carnations, geraniums, daisies, and peonies, and line up a plastic container with the flowers. Gently pour the sand or kitty litter and shut the container to keep it airtight. Leave it for 3-5 weeks, then check to see if the flowers are dried. Gently brush the sand or kitty litter from the flowers to add to your home décor.
Dried flowers can be used and displayed in many ways. From DIY wall art to elegant bouquets, there is a style that befits your preferences. From vase arrangements to gorgeous flower wreaths, dried flowers can be an inspiration to take up as a home décor project. Whatever be your need, the above options are some that you can try to dry and preserve flowers when you want to save their beauty and savor them. Add sentimental value to your blooms with these creative ideas.
Also Read:
Beautiful Spring Blooming Flowers
Best Flowering Plant for Your Home
Best Tropical Flowers To Brighten Up Your Home