Home Remedies to End All Your Hair Woes This Monsoon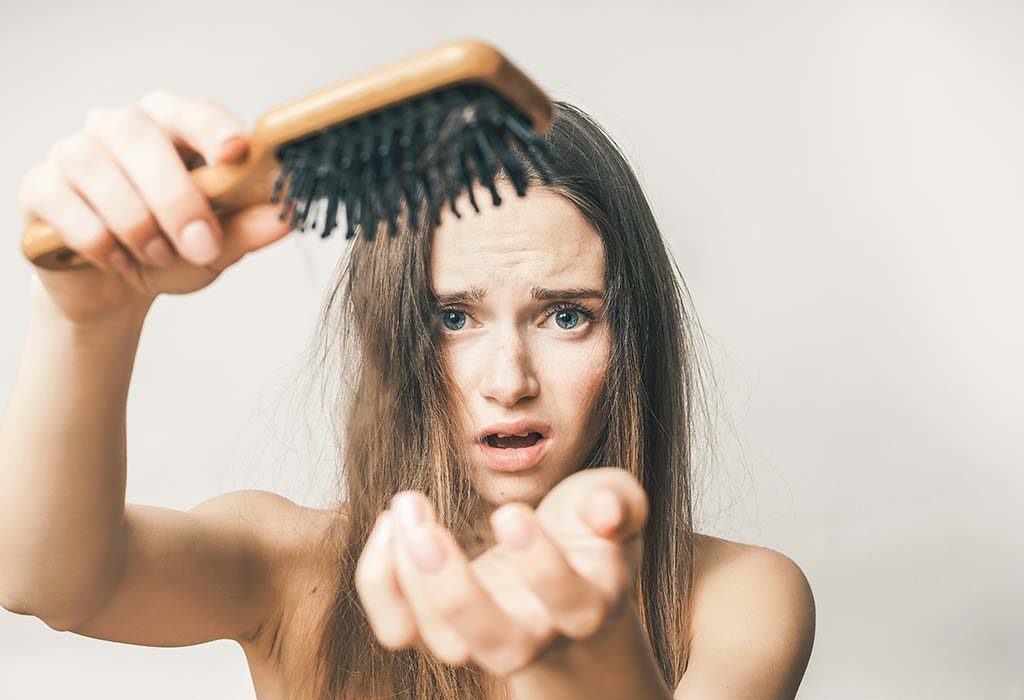 Ask any woman, and she'll tell you that rain is her hair's worst enemy. Right from frizziness to hair fall, rain brings with it problems that you just can't deal with. Especially if you're a mother who can barely find time to breathe, let alone go to the salon for hour-long treatments. The good news is, these problems can be tackled quite easily at home when you're prepared, and we'll tell you just how. Here are some common hair problems mothers face during pregnancy, and a few ways to banish them forever!
1. Greasy scalp
Women typically complain of a greasy scalp during monsoon, while the ends may still remain dry or normal. This is due to humidity, which leads to oil buildup. When not treated, a greasy scalp can cause further issues such as dandruff, not to forget, making your hair look limp. Dilute 1/4th cup of lemon juice with 2 cups of water and rinse your hair with this mixture as the last step of your hair wash routine. Lemon juice takes away excess grease and adds volume to the hair.
2. Dandruff
Greasy scalp is the number one cause for dandruff, which occurs when the scalp sheds white flaky dead skin cells. The scalp also feels incredibly itchy, which is a major cause of distress in most mothers. The condition can also be a result of sensitivity to products, dry scalp, or fungal infection. There are a number of home remedies for dandruff, such as applying a fenugreek hair mask, which does wonders for your hair.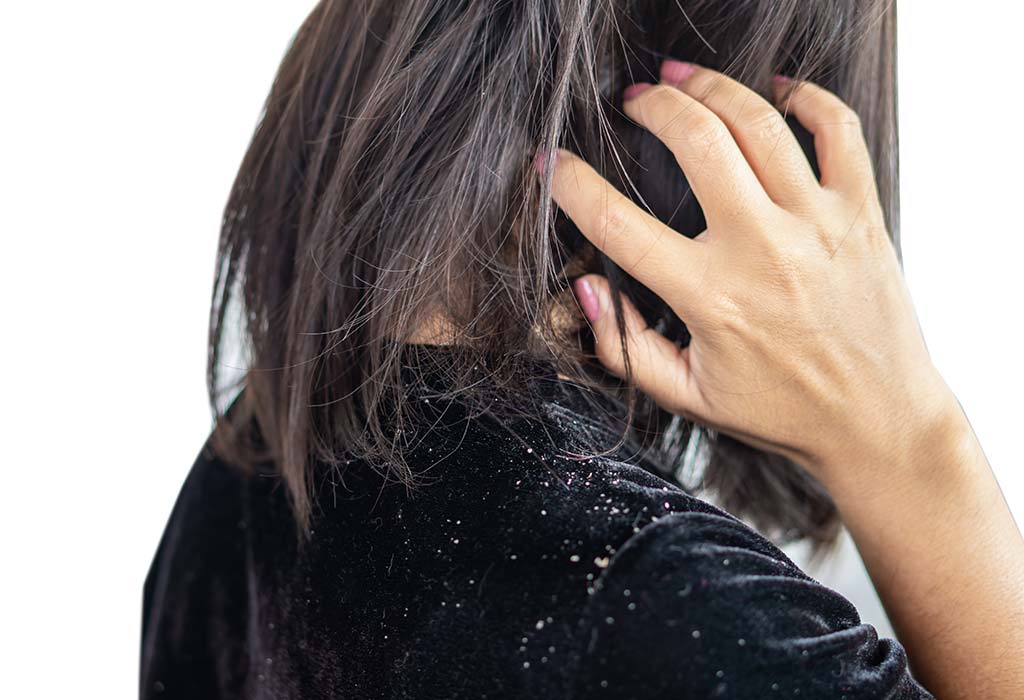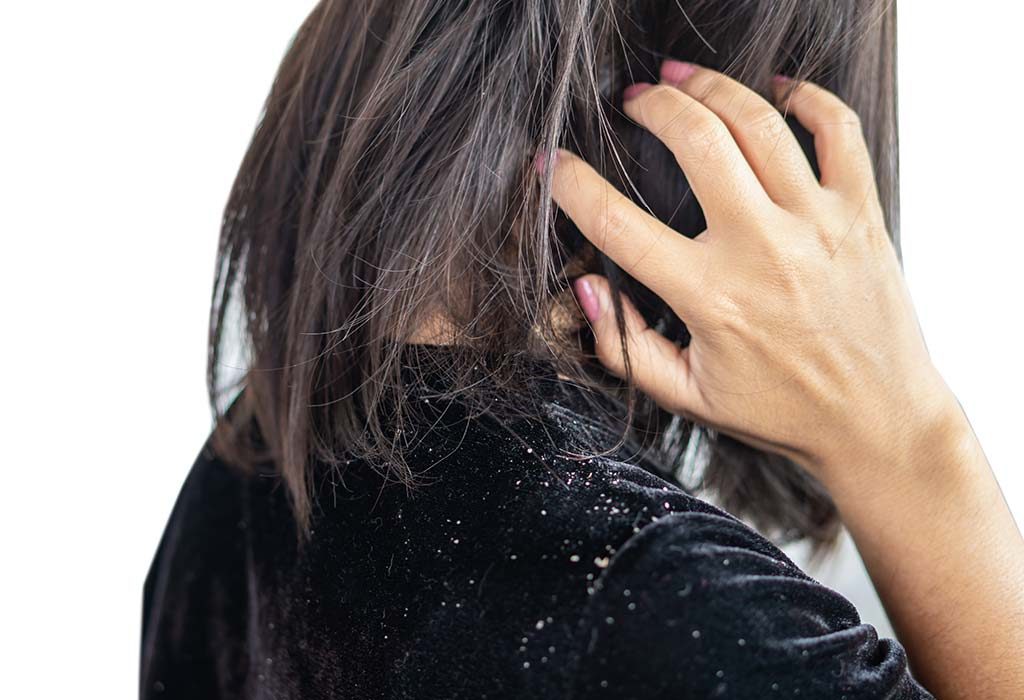 3. Hair fall
The chemicals and dirt in rainwater can cause hair fall. Moreover, the humidity during monsoon causes dandruff, which further leads to hair fall, when not treated. Double-whammy! Applying a 15-minute hair mask with 1/4 cup of amla pulp, 1/4 cup of yoghurt and 1/2 cup of onion juice can make your hair stronger, preventing hair fall in the long run. Vitamin E is also great for hair and skin, so add 2 capsules of Vitamin E oil to the mask for better results.
4. Frizzy hair
Frizziness is a major hair concern for women, during the monsoon season. Whether you have straight hair or curly hair, you're bound to face this problem, unless you're genetically blessed. Thankfully, there are numerous ways to make sure you don't look like you're growing a bird's nest on your head, this monsoon. Our favourite is a mixture of coconut oil and Vitamin E oil.

5. Dull hair
Where frizziness goes, dull hair follows. Humidity, dandruff, and frizziness can make your hair look limp and dry. An apple cider rinse takes care of both, dull and frizzy hair, killing two birds with one stone. Mix 1/2 cup of apple cider vinegar and 1/2 cup of water, and rinse your hair with this mixture as the last step of your hair wash routine. The apple cider vinegar balances pH levels, getting rid of frizziness and restoring a lustrous look to the hair.
Don't let the monsoon stop you from showing off shiny, smooth, and bouncy hair. Having a baby may make it hard to spend hours on your hair, but healthy hair is just 15 minutes away. Identify your concerns, and with a few simple steps, you'll have healthy hair that looks like you just stepped out of the salon.
Also Read:
Home Remedies for Dry Hair
Best Vitamins for Hair Growth
How to Use Shikakai for Hair Growth