Good Vegan Thanksgiving Recipes That Everyone Will Love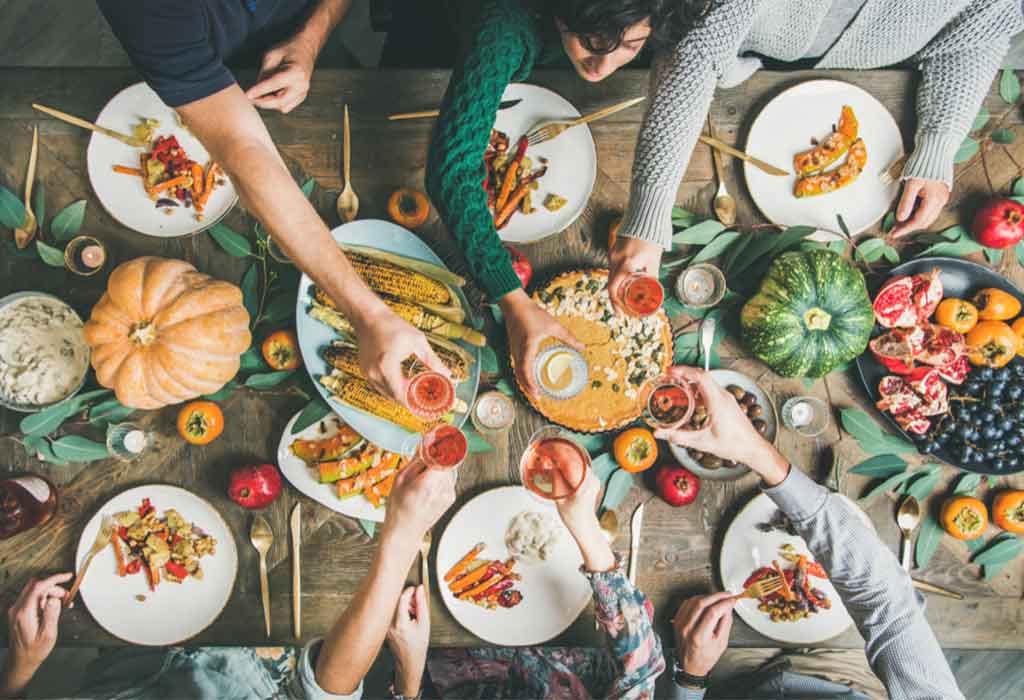 Being a new vegetarian, if you are looking for excellent vegan gluten-free Thanksgiving recipes to wow your friends and family, you've come to the perfect place. This post will provide you with some of the knowledge you need to discover a few excellent vegan recipes and, perhaps, encourage you to begin cooking at home.
Vegan Thanksgiving Recipes That Are Actually Healthy and Delicious
Are you seeking some tasty vegan dishes that are also simple to prepare? What about meals that are both delicious and healthy? If you responded yes to any of these questions, continue reading this post about ten trendy and simple vegan dishes that your guests will love. If you're searching for healthy vegan thanksgiving recipes, look no further.
1. Vegan Apple & Cranberry Pancakes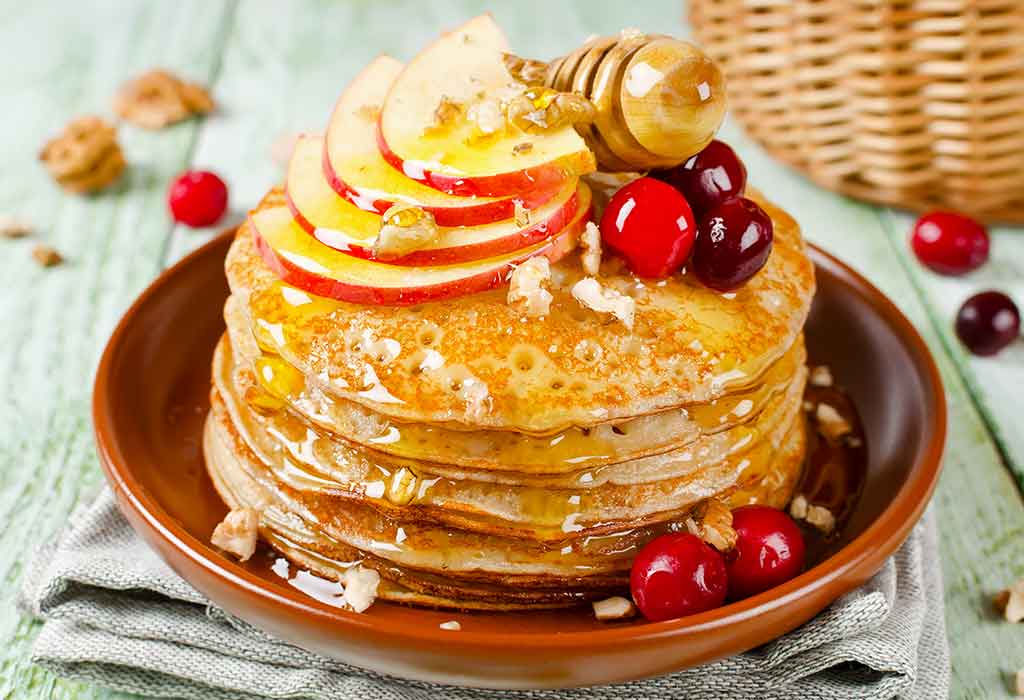 A Vegan Apple & Cranberry Pancake is the ideal combination of sweet and savory. If preferred, serve warm with crackers.
Ingredients
150gm self-rising flour
150gm organic coconut flour
One teaspoon bicarbonate of soda
Two tablespoon flax eggs (for vegans)
285ml plant milk (for vegans)
85gms coco-mega (organic and melted)
Two nos. small red juicy apples, peeled, cored, and grated
50gms dried cranberries
One tablespoon coconut oil for frying
Organic agave nectar, to serve
For the Cinnamon Butter:
85gms softened coco-mega (organic)
One teaspoon cinnamon
Two teaspoon coconut sugar (organic)
Total Time – 40-45 minutes
Servings – 12-15
How To Make
Make the cinnamon butter by combining each of the ingredients in a mixing bowl; refrigerate.
In a mixing bowl, combine the white flour, soda-bicarb, and then a dash of iodized salt.
Start making a hole in the center, and mix in the flax eggs, plant milk, and softened coco-mega.
When the batter is smooth, fold in all the chopped apples and cranberries.
Liquefy a bit of additional coco-mega in a non-stick skillet. Once the skillet is heated, pour in 2 tiny spoons of the mixture to create 2-3 mini pancakes.
Cook for a couple of minutes, or just till bubbles form and the underneath are firm and caramelized.
Simmer for several minutes longer after flipping.
While serving, layer these pancakes on dishes, garnish with a generous chunk of cinnamon butter, & sprinkle with agave nectar.
2. Vegan Pumpkin Bread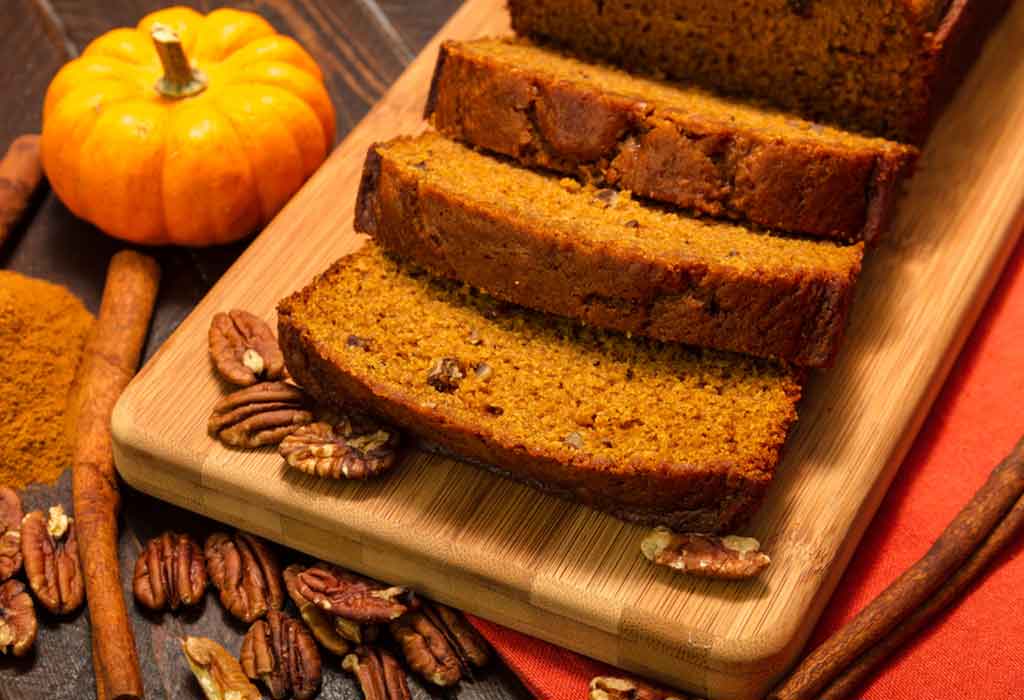 Pumpkin dishes have long been a mainstay of the vegan and vegetarian diets, and now there's a vegan pumpkin bread recipe that uses fresh pumpkin flesh to make this delicious delicacy.
Ingredients
Pumpkin puree – One can (whole)
All-purpose flour –1 to 1 GF flour blend
Maple syrup– â…" cup
Applesauce
Plant milk – 250 ml
Pumpkin pie spice mix – 1 tsp
Cinnamon (to suit your taste-buds)
Baking powder baking soda – 1 tsp each
For garnish – chopped pepitas, walnuts or whole sesame seeds or oats
Raw sugar to sprinkle
Total Time – One hour
Servings – 10-12
How To Make
Add all the dry ingredients to a stand mixer, pour the liquid ones & stir till the flour is blended well.
Pour the mix in a baking dish (preferably a 9*5 loaf pan).
Bake for an hour, topped with additional pumpkin seeds.
Garnish with all the other ingredients and sprinkle some bit of raw sugar on top.
Allow to cool and enjoy!
3. Vegan Corn Fritters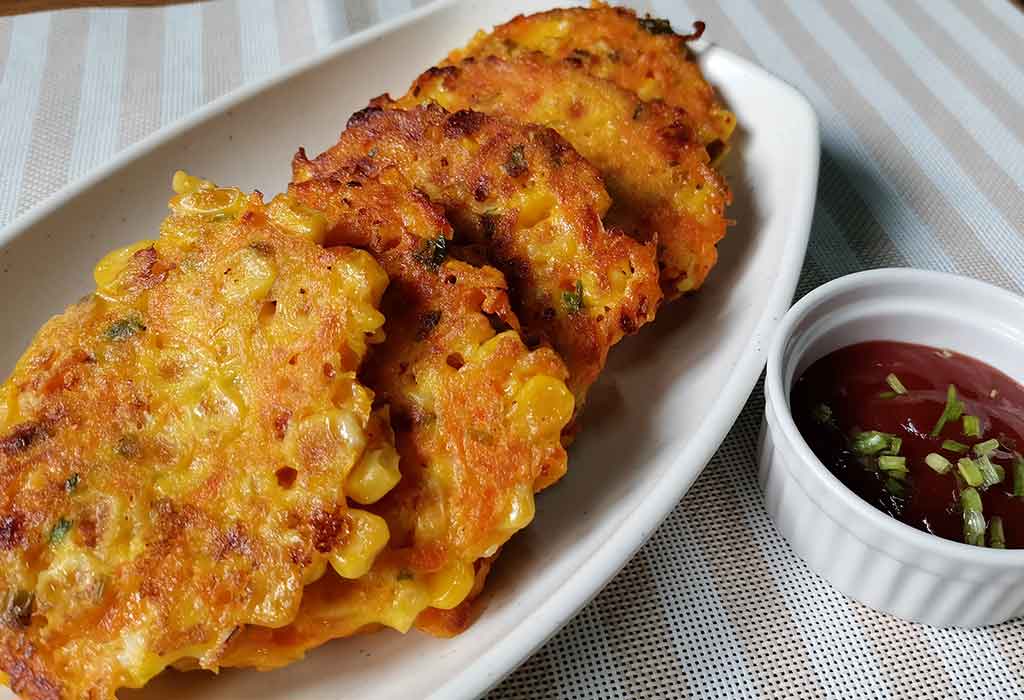 This Thanksgiving dish has no chemical components, just the best cornmeal and the pure, excellent flavor of organic corn.
Ingredients
One tin sweet-corn (organic)
200gms Tofu
One teaspoon salt
One teaspoon garam masala
Red chili powder (a pinch and optional)
1¼ teaspoons baking powder
½ teaspoon soda bicarb
Two tablespoons lemon juice
Coriander (blanched)
One spring onion(blanched)
One garlic clove (big and grated)
110gms chickpea flour
60ml plant milk (water, optional)
Vegetable oil to fry
Total Time – 15-20 minutes
Servings – 15-18
How To Make
Mix all of the ingredients, excluding the oil.
Blend till creamy and lump-free.
The mixture must be dense. Allow the mix to rest for 5 mins to reach the leavening agents to react.
Preheat a small amount of oil in a deep fryer — adding more oil makes these vegan delectable crispier.
1 tbsp mixture for each fritter; place in the heated oil, spread the patties well with a slotted spoon and deep-fry for 2-5 mins on a single side, and then for 2 minutes on another.
End up serving with chili marmalade, coriander leaves, and a slice of lime.
4. Vegan Eton Mess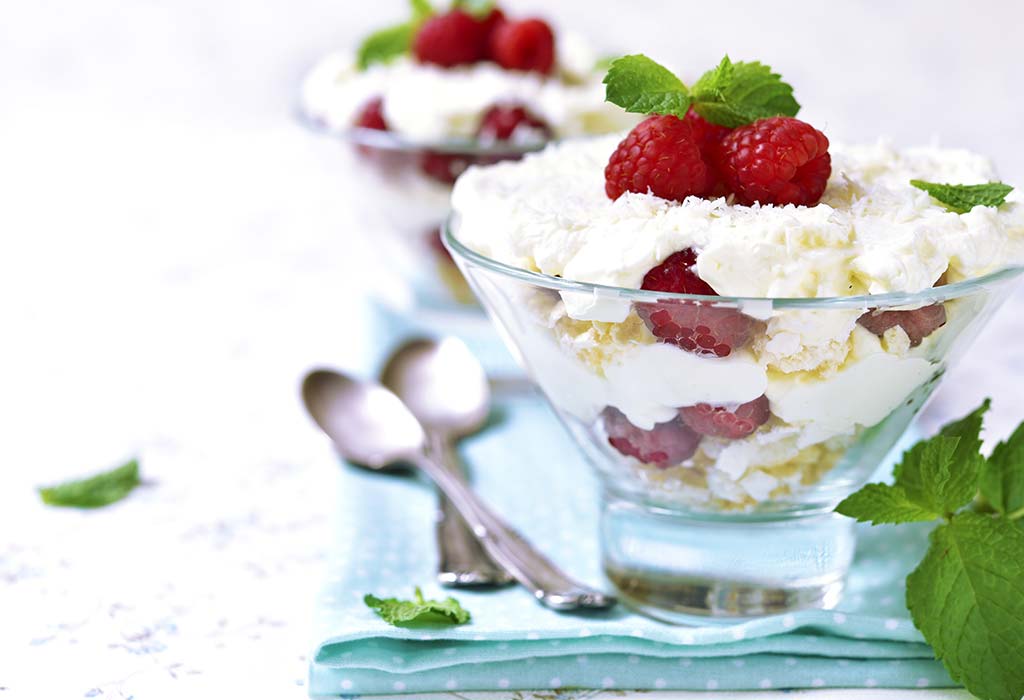 If you're searching for a delicious, easy-to-make, and nutritious dessert to serve with your Thanksgiving meal this year, try this Vegan Eton Mess recipe.
Ingredients
Drained liquid (from 400g canned chickpeas)
80gms coconut sugar
500gms berries
Two tablespoons icing sugar (optional)
½ tablespoon rose water (optional)
400gms coconut milk (refrigerated and canned)
Total Time – One hour
Servings – 3-4
How To Make
Preheat the oven to a temperature of 110 degrees and lay a baking sheet with paper.
Whip the chickpeas liquids until light, frothy, and barely retaining their form. Whip in the coconut sugar until your vegan meringue produces a firm peak. When they are released from the paper, they should be a light golden color. Let it cool.
Whisk the berries and icing sugar together. Prepare to let the fruit juices slowly flow for 30 minutes.
Whisk till firm and like whipped cream to separate the solid coconut milk.
Crush the meringues and mix them into one-third of the fruit, distributing it evenly.
Spoon fruit onto four serving plates and garnish.
5. Vegan Mince Pies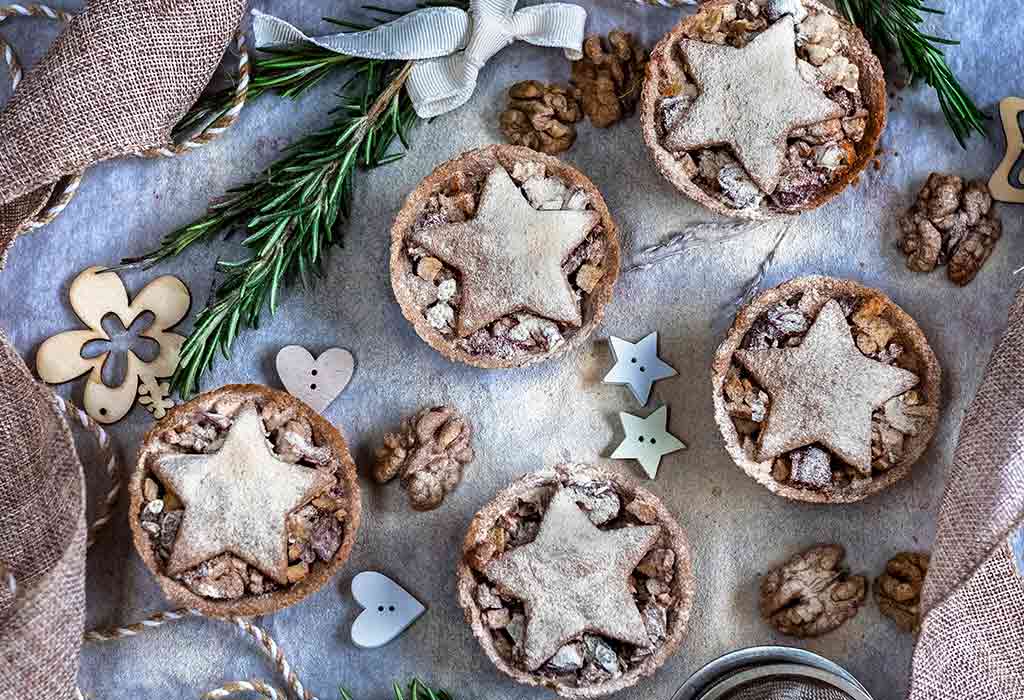 Vegan Mince Pies are a beautiful way to start the holiday season.
Ingredients
280gms plain flour
125gms coconut sugar
50gms chocolate spread (dark and organic)
Salt (a pinch)
200g coconut oil (runny)
Two flax eggs
500gms ready-made vegan mincemeat
Two clementines (zest and juice)
2 tablespoons plant milk
Total Time – 30 mins
Servings – 10-12
How To Make
Sift and blend the flour, sugar, and salt in a bowl. Mix in coconut oil.
Add flax eggs and dark chocolate spread until the mixture turns into small clusters.
Make the dough till light and fluffy, wrap with beeswax covering, and refrigerate for just 60 minutes.
Preheat oven to 200°C/180°C.
Assemble the mincemeat, clementine zing, and few drops of juice in a mixture dish.
Coordinate the dessert with a thickness of 14″. Choose a 3″ fluted cutting tool to cast out twelve discs and section a 12-hole biscuit skillet. Boil plant milk and then add two spoonfuls of mincemeat mix.
Cut out 12″ fluted circles, then top the mince pies, trying to push the contours along with the index finger.
Pour plant milk on top of every mince pie just until the dessert is cooked.
Set aside to cool before sprinkling with powdered sugar.
6. Vegan Banoffee Pie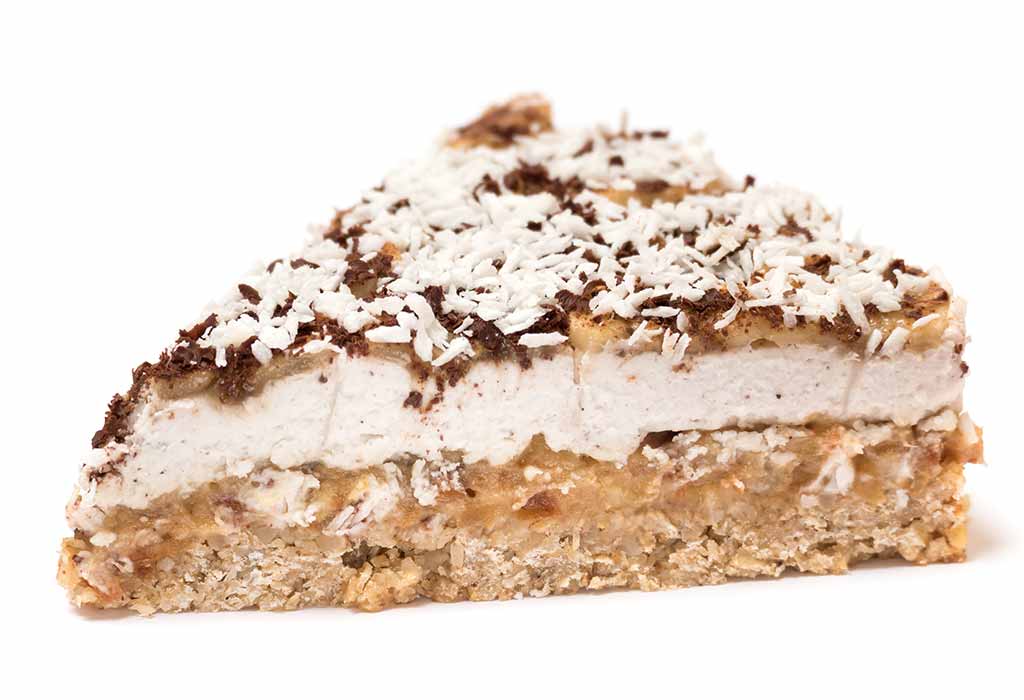 For many individuals, the pie dish for Thanksgiving Day is an excellent option.
Ingredients
400ml coconut milk (tinned)
One teaspoon vanilla extract
100gms brown sugar
Salt (one pinch)
150gms biscuits (plain ones)
150gms biscuits (digestive)
100gms butter (vegan and runny)
For the stuffing:
400ml coconut cream (two cans)
40gms dark chocolate (vegan and grated)
2-3 bananas (ripe and sliced thickly)
Total Time – 50 mins (plus chilling time)
Servings – 10-12
How To Make
Let the mix boil by lowering the heat to slowly simmered temperature for 20-25 minutes until the liquid is condensed and caramelized.
Occasionally stir.
Let the caramelized mix cool before storing it in the refrigerator to firm up.
Pound both the biscuits with a spatula to turn them into crumbles. Or, you may use a hand blender for the same.
Pour the softened butter over the mixture and combine well.
Then pour into another 23cm loose-bottomed muffin pan. With your fingertips, press the biscuits against the tin's borders.
Pour the mix into glasses until it touches the bottom. Keep inside for an hour in the refrigerator to firm.
Uncover the tins of coconut cream and pour off the runny contents. Mix in a mixing bowl and stir well.
Spread the dark chocolate all over the biscuit layer.
Distribute the caramel to the rims.
Next, arrange the slices of bananas on top.
Pour over the coconut cream, then stir with a spatula.
Splurge the leftover chocolate. Let the pie cool, and refrigerate it.
7. Speedy Vegan Cashew Alfredo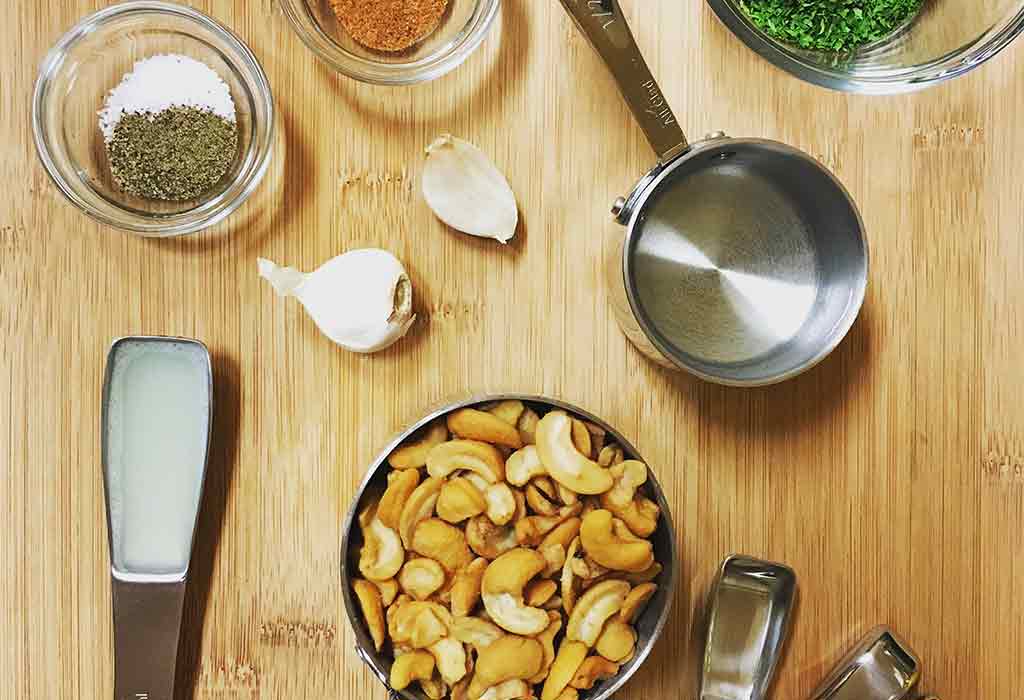 If you're searching for a quick and easy Thanksgiving meal, the Speedy Vegan Cashew Alfredo is for you.
Ingredients
For the Alfredo:
250gms cashews (raw and soaked)
1 tablespoon arrowroot starch (optional)
3-4 tablespoons nutritional yeast
2-3 garlic cloves (crushed well)
1/2 teaspoon sea salt
1-2 tablespoon parmesan cheese (vegan)
½liters cashew milk
For serving:
300gms spaghetti (organic)
Parmesan Cheese (vegan)
Tomatoes (toasted)
Total Time – 30 mins
Servings – 3-4
How To Make
Moisten cashews in boiling water for 20 minutes. Stir together in a blender.
Add nutritional yeast, sea salt, vegan grated parmesan, and cashew milk.
Continue to mix on high till the mixture has thickened and is smooth, then scrape down both sides as required.
To change the taste, try adding nutritional yeast or vegans' parmesan cheese for gooey flavor, extra salt, or additional cashews milk if too dense.
Cook it by constantly stirring over moderate to low heat for five min. The gravy must stiffen and boil. To thicken, add additional cashew milk.
Stir-in spaghetti.
Top with Parmesan Cheese and roasted tomatoes.
8. Vegan Chocolate Lava Cake
Vegan Chocolate Lava Cakes recipe for Thanksgiving is a simple but tasty way to make your favorite holiday feast.
Ingredients
For the Cakes:
70gms plain flour
100gms Coconut Sugar
1/2 teaspoon baking powder
30gms cocoa powder
200ml plant milk
One teaspoon vanilla extract
Four tablespoons Coconut Oil (runny)
Six squares chocolate (vegan)
For the Topping:
400ml Coconut Cream (whipped)
Total Time – 18-20 mins
Servings – 5-6
How To Make
Pre-heat oven to 180°C.
Oil a non-stick muffins tray.
Work out almost all the dry ingredients in a bowl (barring the chocolate squares).
Combine all wet ingredients (plant milk, vanilla essence, and coconut oil) & whisk until blended.
Bake in the prepared baking dish and insert a chocolate square into every dessert.
Bake for approximately 20 mins, settle for around five minutes and then enjoy topped with Coconut Whipped Cream.
9. Vegan Bacon Bits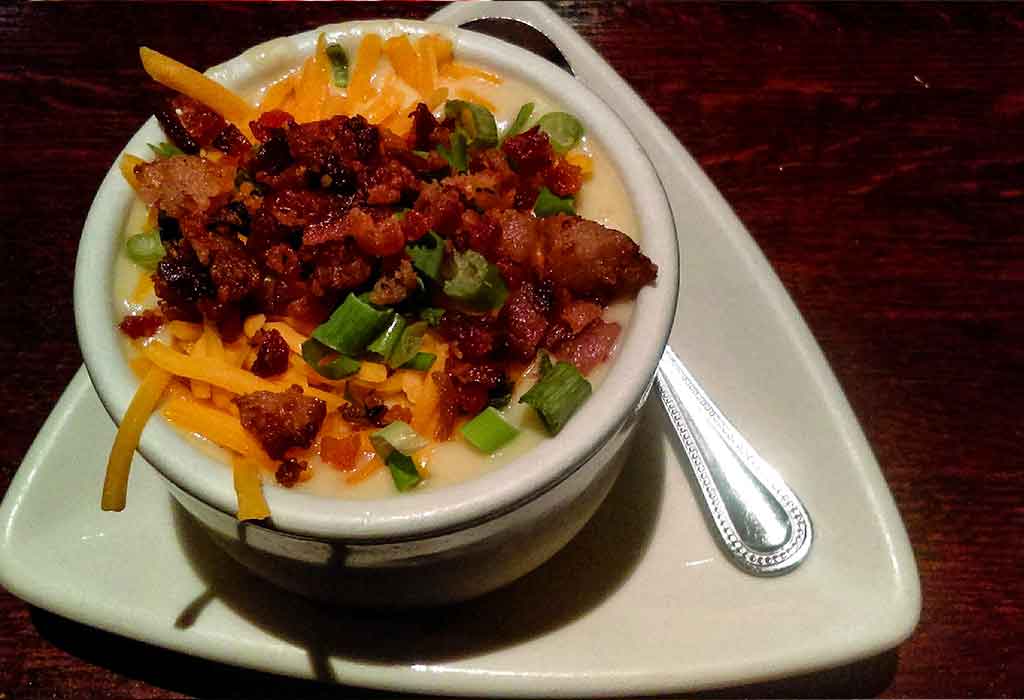 For Thanksgiving, try this delicious Vegan Bacon Bits dish! These moist, and savory vegan dish comes with a variety of delicious spices.
Ingredients
100gms Coconut Flakes
Two tablespoons Maple Syrup
Two tablespoons Liquid Smoke
Two tablespoons Soy Sauce
One tablespoon Coconut Oil
Total Time – 10 mins
Servings – 4-5
How To Make
Except for the coconut flakes, all ingredients should be thoroughly combined.
After everything has been mixed, add the coconut flake and whisk to coat.
Making the coconut: Spread baking paper on a baking sheet and bake the wrapped coconut for 10-12 minutes at 180 degrees Celsius, or until crisp.
10. Vegan French Toast
Although this dish for Thanksgiving is not conventional, it manages to be unique in the eyes of people who have tasted the same.
Ingredients
Sourdough loaf
One teaspoon coconut oil
150ml almond milk
1 1/4 teaspoon coconut sugar
One flat tablespoon of plain flour
One tablespoon cinnamon
One tablespoon nutritional yeast
Garnishing:
Fresh fruit slices
Golden Syrup
Total Time – 5 mins
Servings – 2-3
How To Make
In a mixer dish, blend almond milk, sugar, flour, cinnamon, and yeast till blended.
Heat 1 tsp coconut oil in a large skillet over medium heat.
Dip loaf pieces into the spice mix.
After the oil heats up, fry the loaves on each side until brown.
Garnish with fresh fruit and golden syrup.
Well, there you have it – the collection of ten splendid soul food vegan thanksgiving recipes! Happy Thanksgiving, and do make sure some of these recipes make an appearance on your Thanksgiving meal!
Also Read:
Easy-to-Make Thanksgiving Leftover Recipes
Delicious Thanksgiving Recipes for Children
Best Thanksgiving Messages, Wishes, and Quotes