Garam Masala Recipes That Will Make All Your Dishes Flavoursome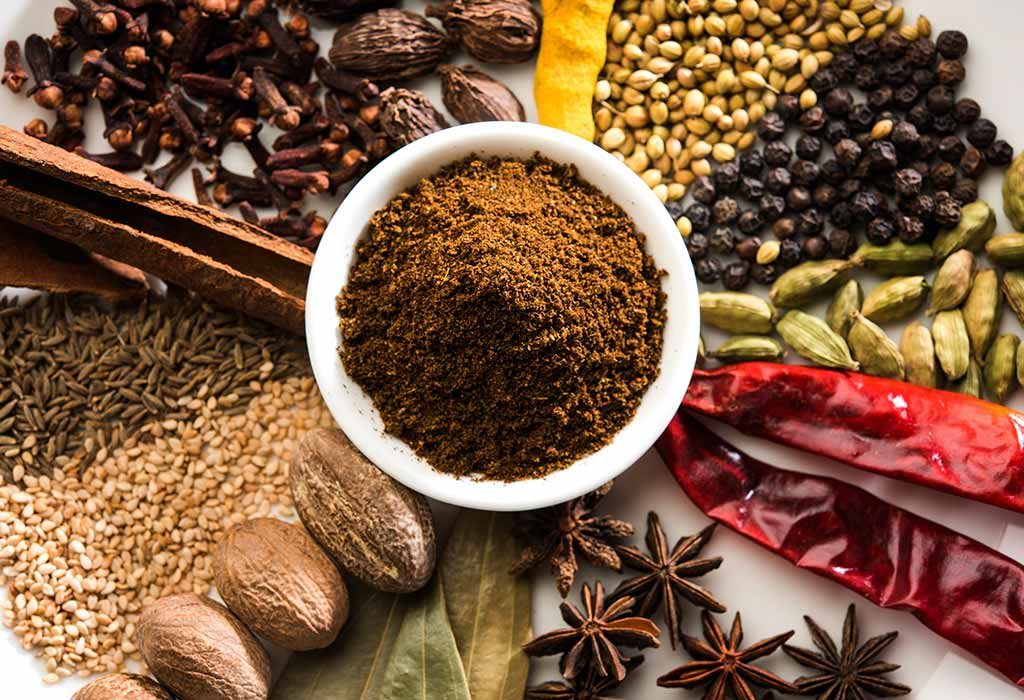 Spices are a staple in Indian cuisine and there are various kinds of garam masala powder out there. Every state puts its own spin or twist to the classic recipe. Making garam masala at home is also a surefire way to impress your spouse and make him appreciate your cooking even more. Packaged spices can be harmful, as they sit on shelves for weeks and have preservatives and artificial food colours added to them.
Making garam masala at home doesn't take much of your time and also leaves you pleasantly surprised with the results. Keep reading to learn more about our favourite garam masala recipes.
How To Make Garam Masala at Home
In those days, our grandmothers used to spend time in the kitchen perfecting their spice blend. Yes, we've come a long way, but nothing beats the flavour or aroma of homemade food powders.
The recipes included below don't take a lot of time, require just a few simple ingredients which you can grab from your nearby store, and are easy to make. Don't forget to prepare some delicious dishes for trying out these masala recipes, since it is used as a seasoning or flavouring.
1. Classic Garam Masala
This desi garam masala recipe is a classic one since it takes just 25 minutes.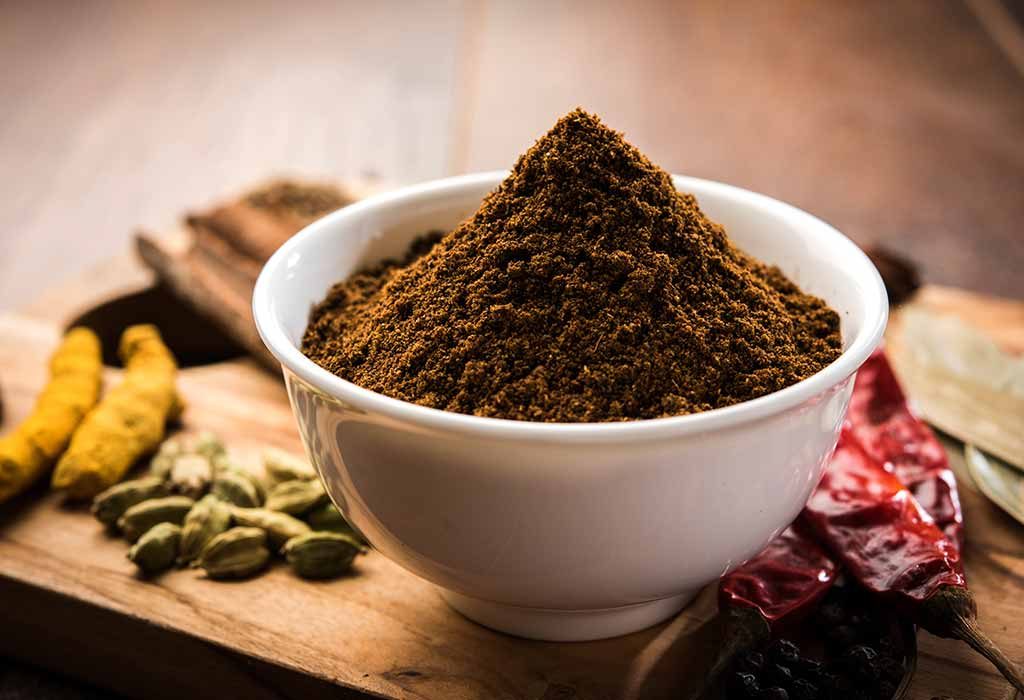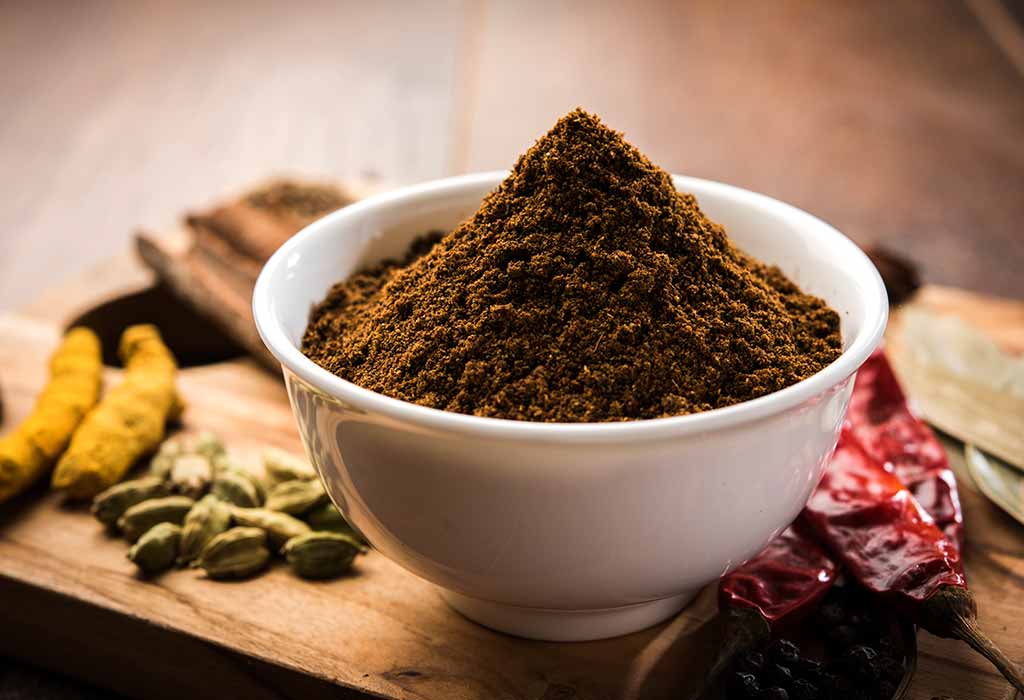 Ingredients:
Cumin seeds -150 gms
Black cardamom seeds – 150 gms
Cinnamon -25 gms
Peppercorns – 25 gms
Whole bay leaves – 4
Directions:
Bake the ingredients in the sun and let them air dry.
Blend them together in a food processor and grind to a powder.
Keep the power in an airtight container for later use.
2. Earthy Garam Masala
This one's a unique spin on the desi recipe. Try it.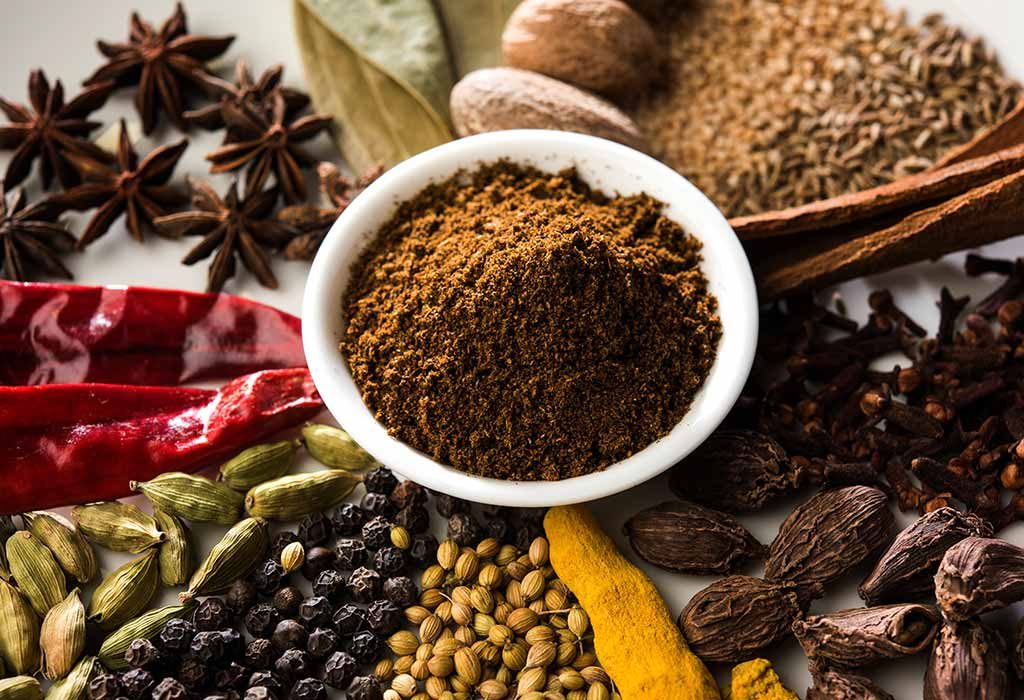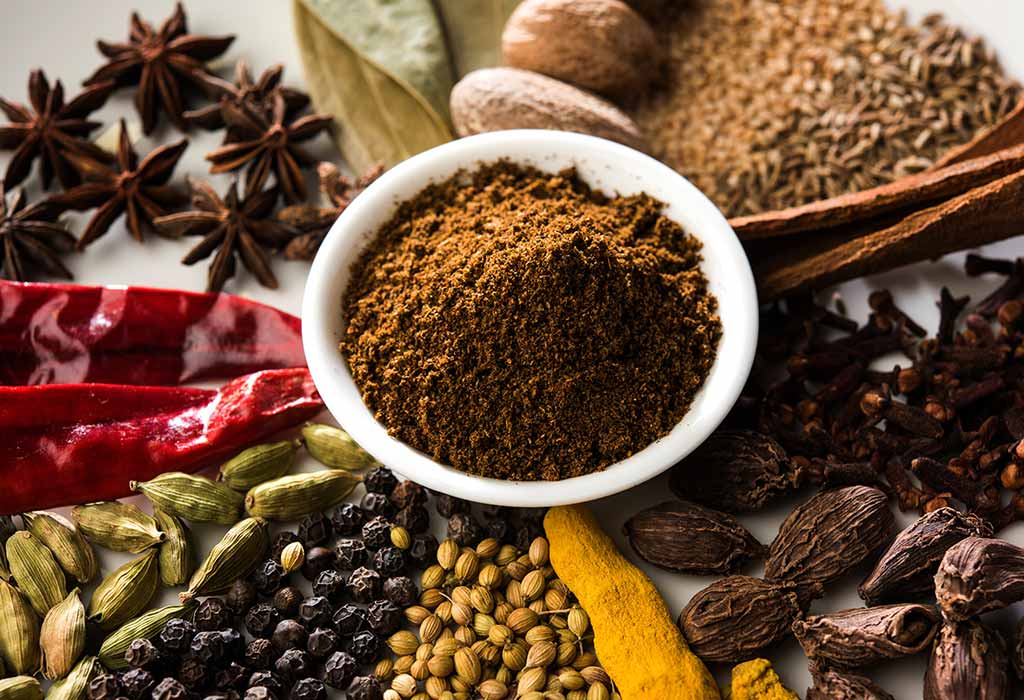 Ingredients:
Cinnamon stick (about 3″ long) – 1
Whole bay leaves – 2
Cumin seeds – 1/4 tsp
Coriander seeds – 1/3 cup
Green cardamom pods – 1 tbsp
Whole black peppercorns – 1 tbsp
Whole cloves – 2 tsp
Small red chilli (dried and de-stemmed) – 1
Grated nutmeg powder (fresh) – 1/4 tsp
Ground mace – 1/8 tsp
Directions:
Get a medium skillet and on a high flame, heat the cinnamon stick, bay leaves, cumin seeds, coriander seeds, cardamom pods, cloves, peppercorn and chilli until the cinnamon stick turns deep brown, emitting an earthy aroma. This should take two to three minutes during which you have to keep stirring.
Transfer to a bowl and let this mixture cool down. Once it's at room temperature, add the mace and nutmeg powder, and blend well.
Store in an airtight jar or container and use within four months.
3. Shahi Garam Masala
There is no one garam masala recipe. There are many variations out there and this one has the goodness of fennel seeds in it. Try it with your curries and other dishes for that extra punch.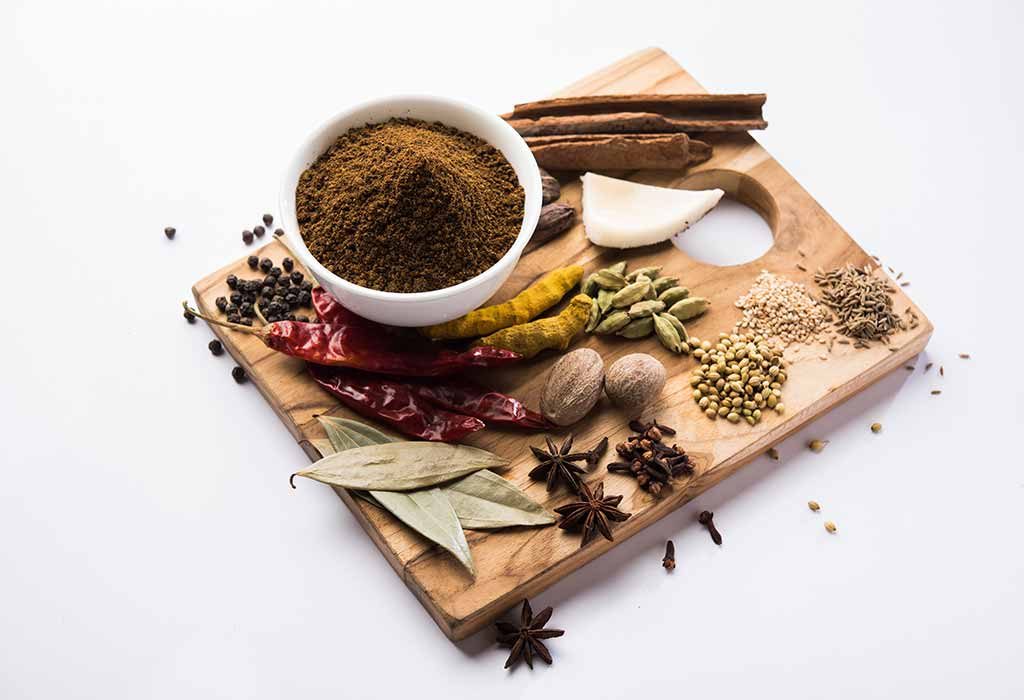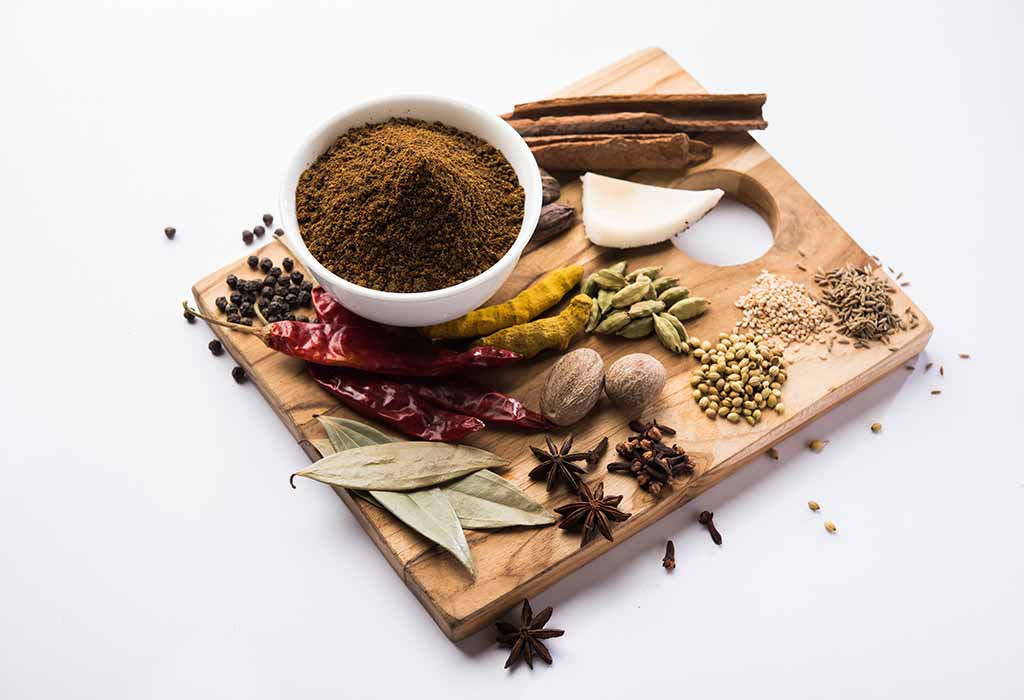 Ingredients:
Cloves -15 gms
Cinnamon – 20 gms
Green cardamom – 5 gms
Black cardamom – 15 gms
Black pepper – 5 – 10 gms
Caraway seeds – 10 gms
Fennel seeds – 10 gms
Kabab chini – 10 gms
Star anise – 2 tsp
Mace – 2 tsp
Nutmeg powder (freshly grated) – 1 tsp
Directions:
Sun-dry the ingredients in an open space. For the cardamom, make sure you remove the shells. Sun-drying should take you three to four hours.
Toss the blend a few times until a pleasant aroma starts to waft out.
Blend the ingredients well in a food processor.
Let this cool for a while.
Store the powder in an airtight container. Make sure you don't make a huge batch since it doesn't have a long shelf life.
Tips To Remember While Preparing Garam Masala
Here are a couple of tips to remember if you want to make the most of out of your garam masala preparation. These tips are designed keeping in mind garam masala from ground spices.
You can mix garam masala with coconut milk, vinegar or water to make a paste.
For extra sweetness, you can use more star anise while making the powder.
You can alter the quantities of the ingredients to create your own unique recipe.
Use a food-grade airtight jar to store the powder. This ensures a long shelf life and you can use it as often as you'd like.
Whatever variant you go for, play around with the ingredients and don't forget to add it to a suitable recipe. You can use spices in soups, curries, sandwiches, or as a seasoning for salads and dishes too. There's literally no limit when it comes to culinary creativity and that's important to remember. Do tell us how your garam masala recipe turned out!
How to Make Homemade Pickles
Evening Snack Recipes for Tea Time with Family
Microwave Recipes You Can Make at Home