Famous Quotes About Optimism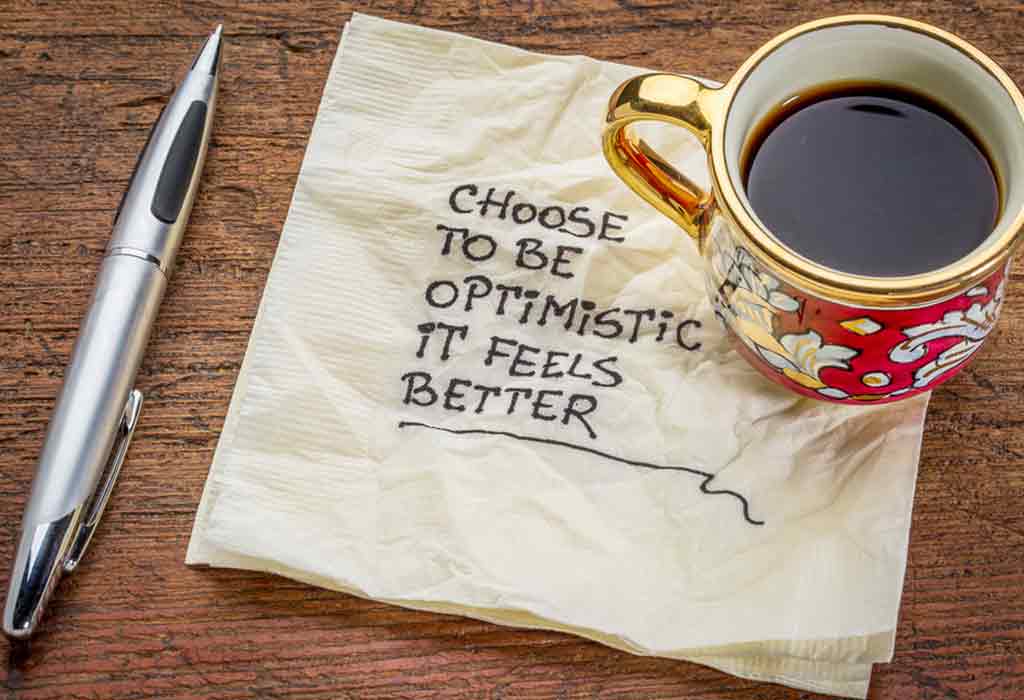 In this Article
Optimism is required to live a positive and happy life. It helps you keep working towards realising your goals despite seeing no visible result. But sometimes, you may feel low, and need external hope. Positive quotes can come in handy to lift your spirits and make you believe in yourself and your dreams again. Here are some quotes that will help you every time you need a little pick-me-up.
Quotes About Importance of Optimism
Here you'll find a collection of the best optimistic sayings or quotes on hope and optimism. These quotes will energise you and help you develop a positive approach to life.
"Optimism means better than reality; pessimism means worse than reality. I'm a realist." – Margaret Atwood
"Do not anticipate trouble or worry about what may never happen. Keep in the sunlight." – Benjamin Franklin
"I am an optimist. Anyone interested in the future has to be, otherwise, he would simply shoot himself." – Arthur C. Clarke
"Optimism refuses to believe that the road ends without options." – Robert H. Schuller
"When you have a vision, it affects your attitude. Your attitude is optimistic rather than pessimistic." – Charles R. Swindoll
"Even if I knew that tomorrow the world would go to pieces, I would still plant my apple tree." – Martin Luther
"Success is not how high you have climbed, but how you make a positive difference to the world." – Roy T. Bennett
"My optimism wears heavy boots and is loud." – Henry Rollins
"I see the glass half full and thank God for what I have." – Ana Monnar
"If the world seems cold to you, kindle fires to warm it." – Lucy Larcom
"Optimism doesn't wait on facts. It deals with prospects." – Norman Cousins
"Optimism is the source of havingness." – Meir Ezra
"We are all in the gutter, but some of us are looking at the stars." – Oscar Wilde
"Optimism is the madness of insisting that all is well when we are miserable." – Voltaire
"For myself, I am an optimist – it does not seem to be much use to be anything else." – Winston Churchill
"I'm a pessimist because of intelligence, but an optimist because of will." – Antonio Gramsci
"Life has no remote….get up and change it yourself!" – Mark A. Cooper
"I say looking on the bright side of life never killed anybody." – Jenny Han
"Things turn out best for the people who make the best of the way things turn out." – John Wooden
"You have this ability to find beauty in weird places." – Kamila Shamsie
"The optimist lives on the peninsula of infinite possibilities; the pessimist is stranded on the island of perpetual indecision." – William Arthur Ward
"Write it on your heart that every day is the best day in the year." – Ralph Waldo Emerson
"Some people grumble that roses have thorns; I am grateful that thorns have roses." – Alphonse Karr
"I am so far from being a pessimist… on the contrary, in spite of my scars, I am tickled to death at life." – Eugene O'Neill
"Pessimism never won any battle." – Dwight D. Eisenhower
"There's no harm in hoping for the best as long as you're prepared for the worst." – Stephen King
"The longest way must have its close – the gloomiest night will wear on to a morning." – Harriet Beecher Stowe
"I meant to write about death, only life came breaking in as usual" – Virginia Woolf
"If you think this Universe is bad, you should see some of the others." – Philip K. Dick
"In this hour, I do not believe that any darkness will endure." – J.R.R. Tolkien
"Perpetual Optimism is a Force Multiplier." – Colin Powell
"Expect the best, prepare for the worst." – Muhammad Ali Jinnah
"Optimism is the foundation of courage." – Nicholas M. Butler
"There is some good in this world, and it's worth fighting for." – J.R.R. Tolkien
"The man who is a pessimist before 48 knows too much; if he is an optimist after it he knows too little." – Mark Twain
"I try to think about optimism. I try to look at the beautiful things in life." – Dolores O'Riordan
"The optimist looks at the horizon and sees an opportunity; the pessimist peers into the distance and fears a problem." – William Arthur Ward
"The average pencil is seven inches long, with just a half-inch eraser – in case you thought optimism was dead." – Robert Brault
"Sometimes when you're in a dark place, you think you've been buried, but you've actually been planted." – Christine Caine
"I can't change the direction of the wind, but I can adjust my sails to always reach my destination." – Jimmy Dean
"Be passionate, be optimistic, be grateful." – Conor McGregor
"Be fanatically positive and militantly optimistic. If something is not to your liking, change your liking." – Rick Steves
"There may be clouds in the sky, and rain may be falling, but this doesn't mean the sun has stopped shining." – Connor Chalfant
"Optimism is the one quality more associated with success and happiness than any other." – Brian Tracy
"Choose to be optimistic, it feels better." – Dalai Lama XIV
"A pessimist sees the difficulty in every opportunity; an optimist sees the opportunity in every difficulty." – Winston S. Churchill
"Optimism is the faith that leads to achievement. Nothing can be done without hope and confidence." – Helen Keller
"Optimism is a kind of heart stimulant – the digitalis of failure." – Elbert Hubbard
"A pessimist is one who makes difficulties of his opportunities, and an optimist is one who makes opportunities of his difficulties." – Harry S. Truman
"The optimist thinks this is the best of all possible worlds. The pessimist fears it is true." – J. Robert Oppenheimer
Being optimistic helps you to change your life circumstances and achieve your dreams. These optimistic quotes can elevate your hope, encourage you to be and do the best in life, and overcome any challenges life throws at you.
Also Read:
How to Develop a Positive Attitude in Life
Heart-warming Family Quotes
Simple Ways to Be Optimistic in Life