Easy Remedies for Dandruff on Eyelashes and Eyebrows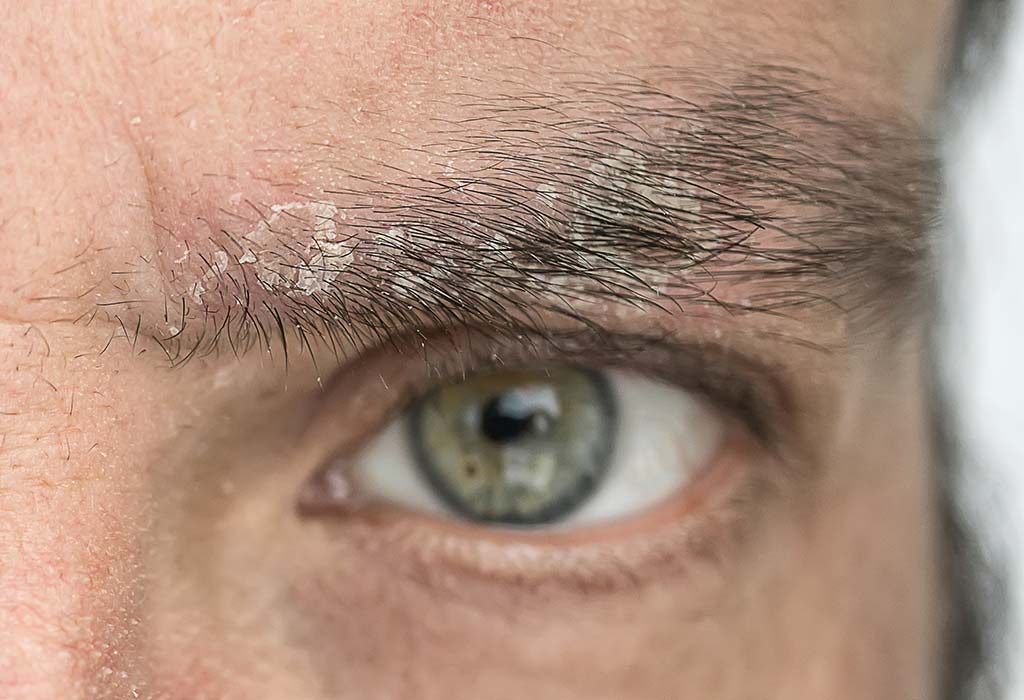 Dandruff is the kind of woe that is both frustrating to deal with and embarrassing if inadvertently chanced upon. Some people are so conscious of the fact that they suffer from chronic dandruff problems that they find it difficult to get comfortable in social situations. If you thought these woes stopped at the head, then you are wrong. The question is- can you get dandruff in your eyebrows? Yes, dandruff can affect your eyelashes and eyebrows too. It isn't a serious concern or health issue, but it can definitely be annoying. There are some amazingly simple remedies that you can try at home to keep lash and brow dandruff at bay.
Possible Causes of Having Dandruff on Eyelashes and Eyebrows
Scalp dandruff is caused by dehydrated or oily scalp that is exposed to staphylococcus bacteria or Malassezia fungi. Dandruff on the eyebrows and eyelashes can also be caused by:
Seborrheic dermatitis: it is a chronic condition that causes oily and flaky dandruff along with red skin. It is caused by an irregular response of the immune system multiplied by stress.
Blepharitis: is an inflammation of the eyelids where the oil glands of the eyelash get clogged and cause redness. It is caused by bacterial infection, dry eyes, fungal infection, or demodex eyelash mites. Such dandruff can be gritty and irritate the eyes.
How to Get Rid of Dandruff on Your Eyelashes and Eyebrows?
1. Almond Oil
Almond oil is a hydrating oil, and if your dandruff is a consequence of your dry skin, this is a wonderful eyebrow dandruff cure. It works wonderfully as an eyelash dandruff treatment as well. The oil is a useful emollient which removes dead cells and cleanses the skin around the eyelids. It moisturises the brows and eyelids and reduces the occurrence of dandruff.
What You Need
Procedure
Take the oil in a bowl and heat it for a few seconds.
Use two fingers and massage the oil gently into the eyebrows using circular movements.
Spread some oil over the eyelids and eyelashes as well.
Leave the oil on overnight.
Wash it off with water in the morning. Do this every night for relief.
2. Warm Compress
A warm compress works wonders if your dandruff is caused by blepharitis. The inflammation can cause mild to severe pain, and the warm compress soothes the nerves and reduces swelling. It also removes dirt and oil that has accumulated over your eyebrows or eyelashes.
What You Need
Procedure
Heat the water in a small bowl.
Dip the soft cloth into the hot water, and then wring out the excess water.
Place the cloth on the affected area and apply slight pressure.
Remove and repeat.
Do this for about 3-5 minutes to get some relief from irritation and swelling.
3. Tea Tree Oil
Tea tree oil has antibacterial and anti-fungal properties. It works as a stellar treatment for dandruff under eyebrows and on eyelashes.
What You Need
One teaspoon tea tree oil
Cotton ball
Procedure
Warm the tea tree oil for a few seconds.
Dip the cotton ball in the oil and dab it on your eyebrows and eyelashes.
Gently massage it in and let it sit.
Wash it off in a few minutes.
Repeat this treatment twice or thrice a day for results.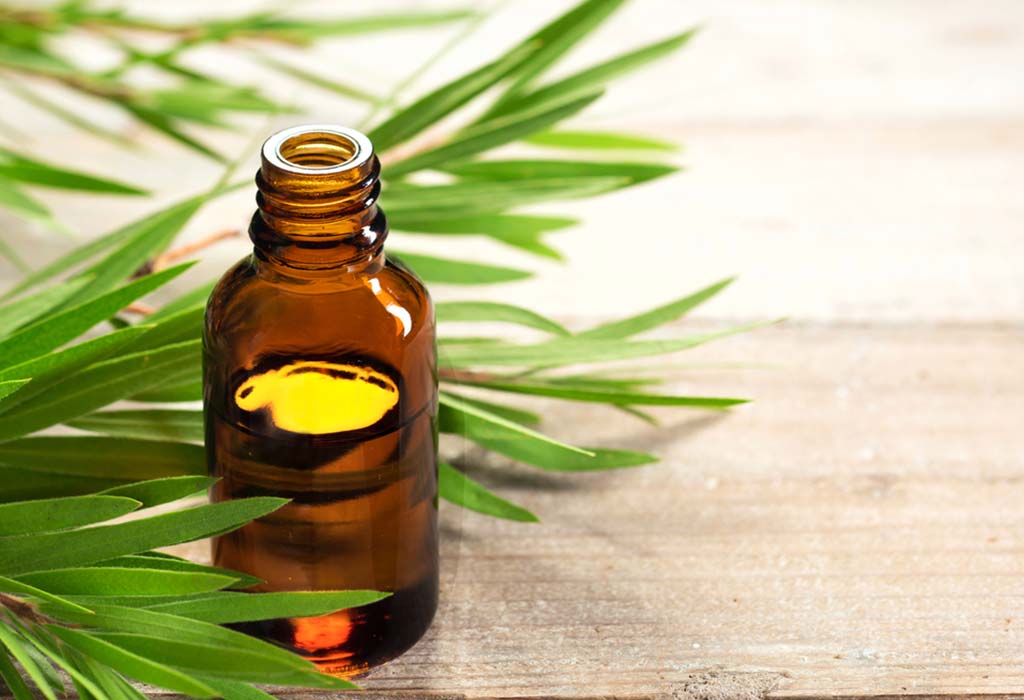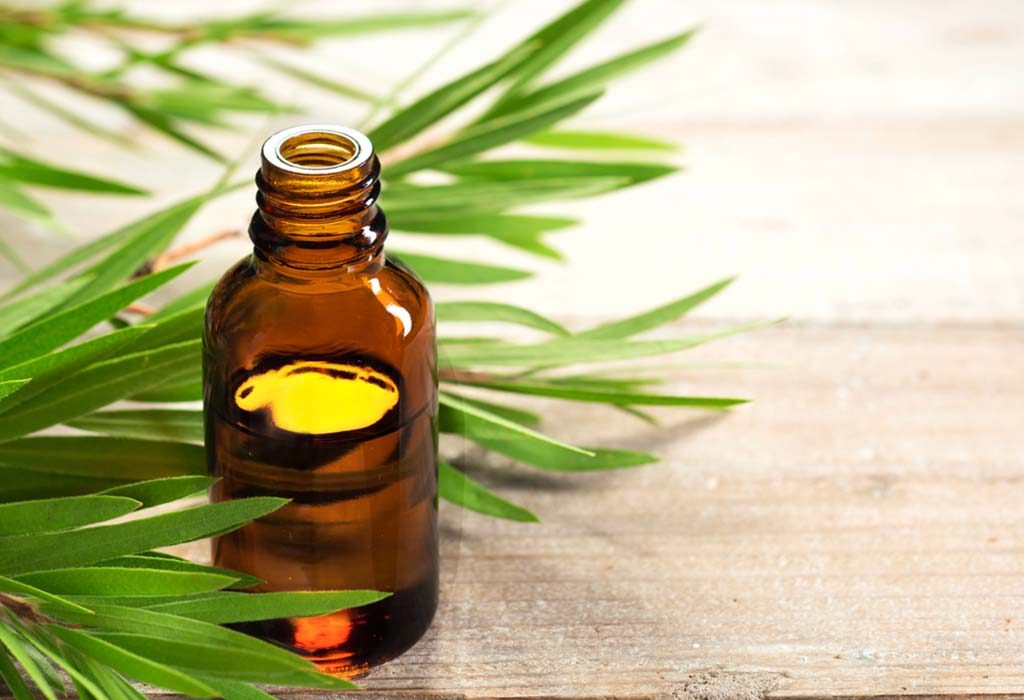 4. Pure Aloe Vera Gel
Aloe vera works well as an eyebrow dandruff treatment because it can cleanse and soothe simultaneously. It is also capable of stimulating the hair follicles to promote hair growth.
What You Need
Procedure
Use the cotton ball or your fingers to apply the aloe vera gel on to the surface of the eyelids. Spread it to the eyebrows also.
Apply some on your eyebrows and below too.
Leave the gel on for 5 minutes.
Wash with warm water.
Repeat this every night for extended relief from dandruff.
5. Olive Oil
Olive oil is one of the best nourishing oils that can moisturise and hydrate your skin. It helps reduce the flaking of skin around the lids. If you have dandruff in eyebrows, this home remedy is suitable for you.
What You Need
Olive oil – 1 teaspoon
Warm water
Washcloth
Procedure
Massage the olive oil gently into your eyebrows.
Apply it on your eyelids and eyelashes.
Now dip the washcloth in warm water and wring out excess water.
Place the warm washcloth on your eyebrows and eyes and keep it covered for 10 to 15 minutes.
Remove and wash with warm water.
Repeat this daily for best results.
6. Salt
Salt seems like a quirky thing to apply anywhere near your eyes. But this treatment is remarkable for eyelash and eyebrow dandruff. The salt is a desiccant which absorbs oil and cleanses the pores surrounding the eyelashes. It prevents the occurrence of fungal infection and reduces chances of dandruff reoccurring in future.
What You Need
Salt- 1 tablespoon
Water- ¼ cup
Procedure
Mix the salt into the water until it dissolves completely.
Shut your eyes tight and dab the salt water on your eyebrows and eyelashes.
Exfoliate very gently with your fingers.
Wash it with normal water.
Try doing this treatment every day.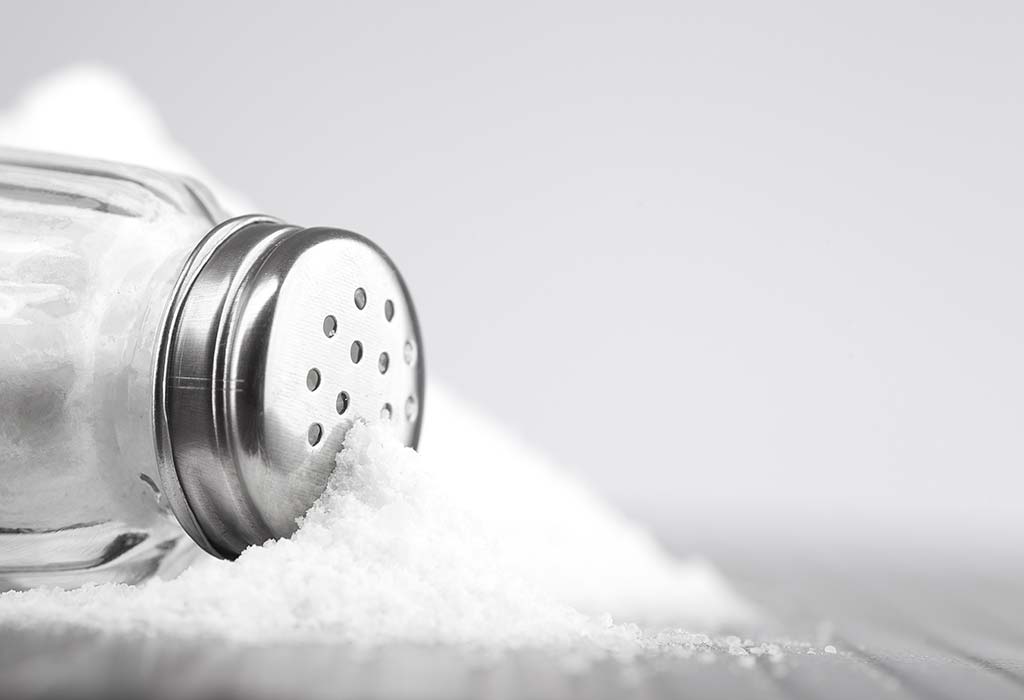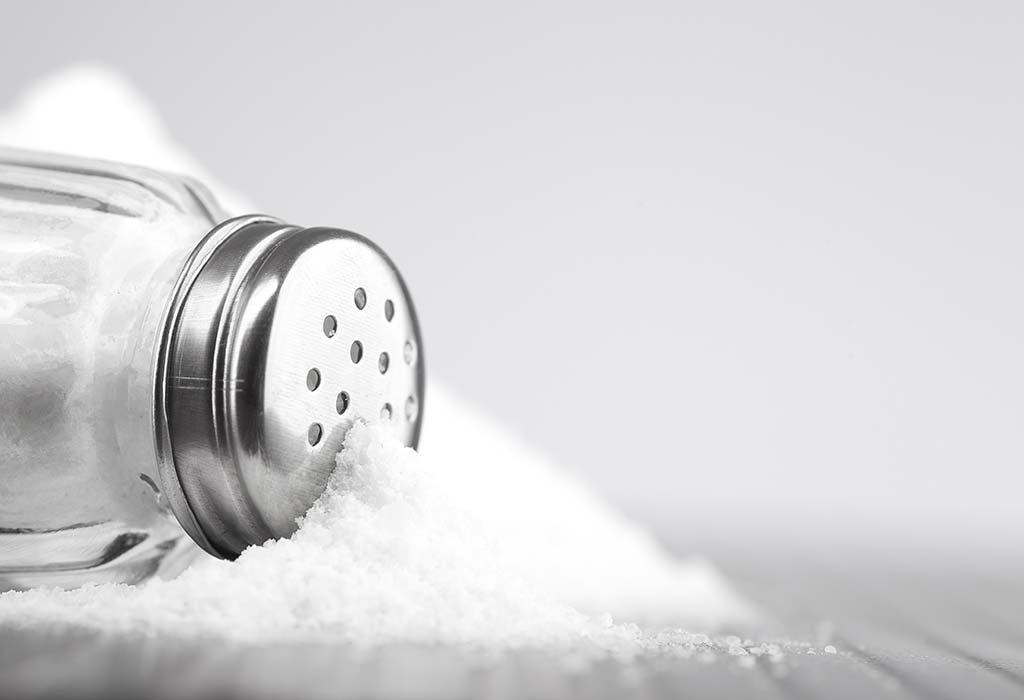 7. Lemon Juice
The citric acid in lemon or lime juice acts as an anti-bacterial and anti-fungal agent. It cleans off the microbes causing dandruff and naturally and gently exfoliates your skin.
What You Need
Lemon juice- 1 tablespoon
¼ cup of water
Cotton ball
Procedure
Mix the water and lemon juice thoroughly.
Once diluted, apply the lemon juice to your eyebrows and eyelashes.
Let the juice stay on your eyes for 5 minutes.
Keep your eyes closed throughout.
Wash with normal water.
Do this twice a day to get rid of dandruff.
8. Camphor and Coconut Oil
If you have severe dandruff in eyelashes, this Ayurvedic treatment can do wonders for you. This is an age-old recipe from Ayurveda which not only moisturises and hydrates your skin but also cools down the inflamed skin to reduce dandruff and its re-occurrence.
What You Need
Camphor- 2 or 3 tablets
Coconut oil- 1 tablespoon
Procedure
Warm coconut oil very slightly.
Add the camphor pellets and mix it thoroughly until the camphor has turned granular.
Apply this mixture gently to your eyebrows and eyelashes.
Leave it on overnight.
Wash with cool water the next morning.
Do this for two to three nights continuously.
9. Neem Leaves
The oil in neem leaves is a powerful antimicrobial agent. It has been in use to treat illnesses, skin condition, and other ailments for centuries. The leaves can exfoliate dead cells and prevent the re-occurrence of dandruff.
What You Need
Neem leaves- 10-20
Warm water- 1 tablespoon
Procedure
Mix the leaves and water together and crush to form a paste using a mortar and pestle.
Apply this paste on your eyelids, lashes, and eyebrows.
Leave it on for 15 minutes.
Wash it off with normal water and pat dry.
Repeat this routine every night until you get relief from dandruff.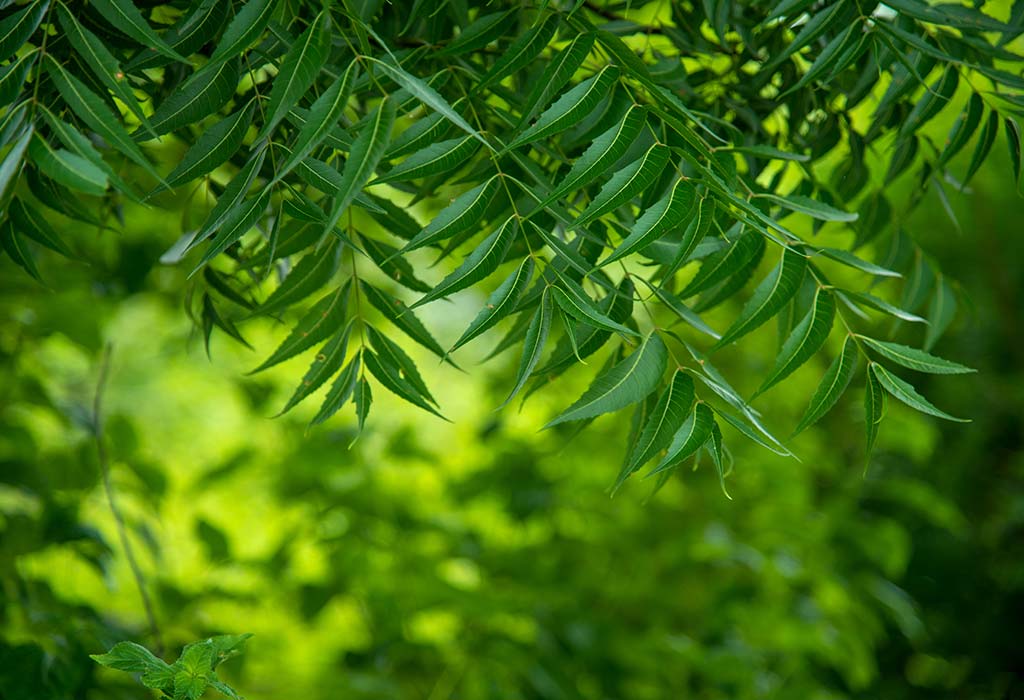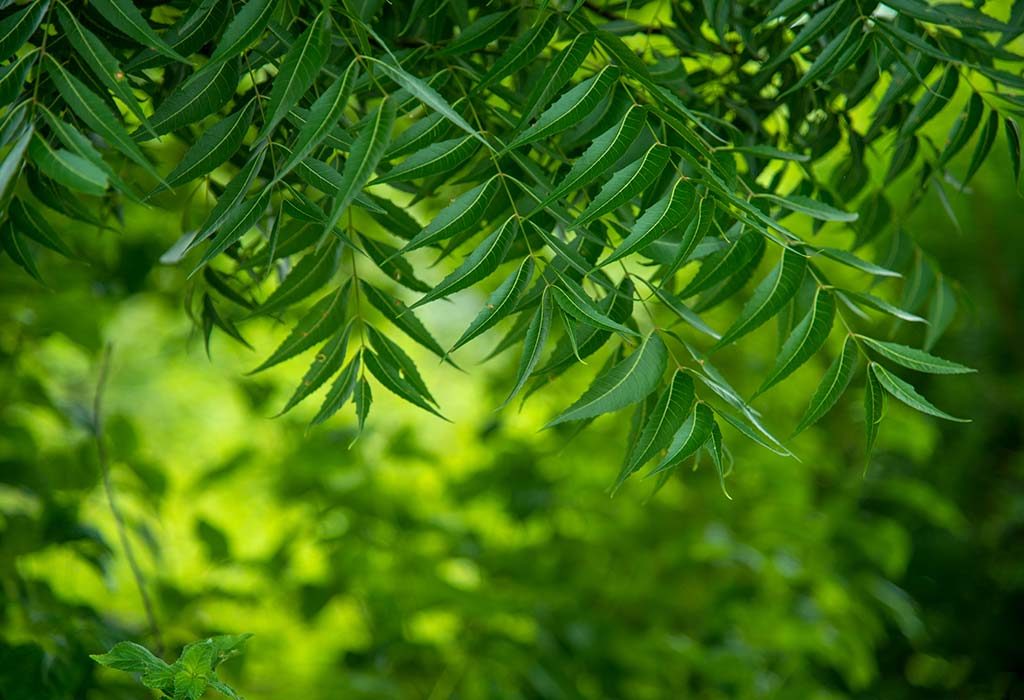 10. Fenugreek
Fenugreek has been the go-to solution for treatment of skin conditions, menstrual cramps, and other ailments. Fenugreek cools the body, both internally and externally. Amino acids in fenugreek work as natural exfoliators and cleanse your brows and lashes of accumulated dead cells.
What You Need
Fenugreek seeds (methi)- 1 tablespoon
Water- ¼ cup
Procedure
Soak the fenugreek in water for a few hours.
Once soaked, crush with a mortar and pestle to form a coarse paste.
Apply this paste to your eyebrows and lashes.
Leave it on for 20 minutes.
Wash with normal water.
Repeat every day for a week at least.
Additional Tips You Must Follow
Below are other pointers that will help you avoid persistent dandruff:
Do not use harsh chemical products while washing your face and eyes.
Never utilise your anti-dandruff shampoo on your eyebrows and eyelashes because they have strong chemicals that are can harm the delicate skin around your eyes.
Maintain hygiene and make sure that you wash your face regularly with a gentle cleanser. You could use baby shampoo.
Always remove makeup before you go to bed every night.
Drink as much water as possible and stay hydrated throughout the day, especially in summers.
Eat healthy food and avoid fried food, spicy food, and excess caffeine.
Try incorporating a product with hyaluronic acid into your skin care regime because it is essential for hydration and suppleness around the eyes.
If you have persistent dandruff that is more painful than irritating, consult your doctor and do not self-medicate.
Dandruff, although annoying and sometimes embarrassing, doesn't cause any serious damage to your health. Treat yourself with these easy remedies, but if they do not work and your dandruff is affecting your vision, pay a visit to an ophthalmologist as soon as you can.
Also Read:
Effective Home Remedies for Dry Scalp
Amazing Home Remedies for Dry Hair
Proven Home Remedies for Hair Loss