Does Noom Diet Help In Losing Weight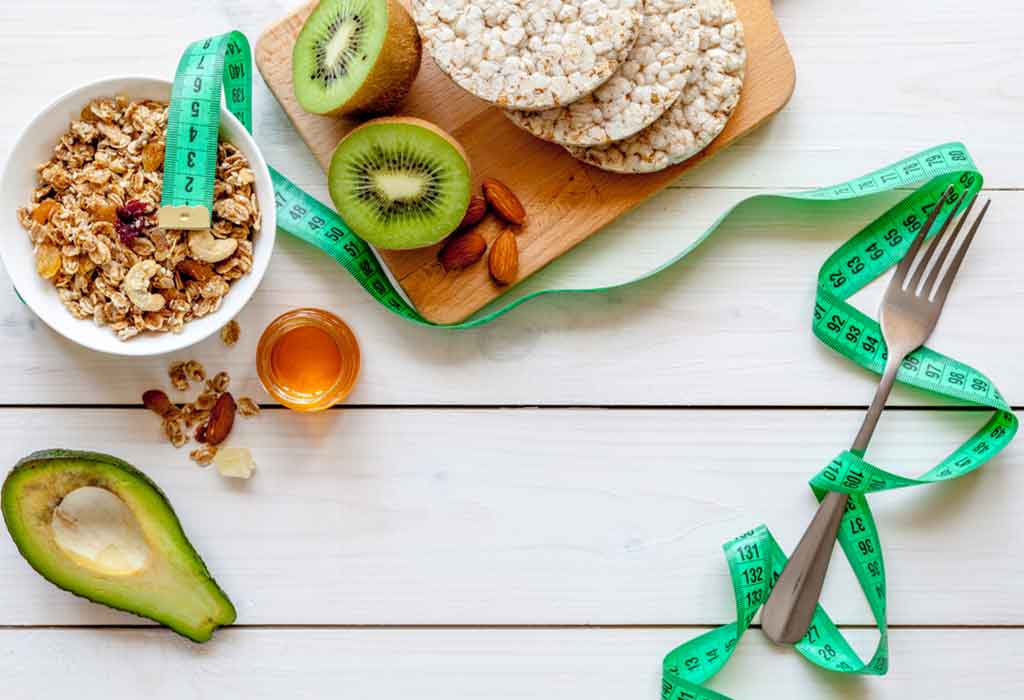 An app with the same name exists and promises to help people aspiring to lose weight with practical results. This Noom diet app comes with a horde of benefits such as a customized diet plan per your body needs, weight loss goals, and access to a health coach who will help you every step of the way. This app also provides you with the opportunity of tracking your exercise routine, diet plans and discuss them on the social platform available on this app to let your journey inspire others using the app.
This article discusses how effectively the Noom diet helps lose weight. Let us explore this diet in-depth…
What Is Noom Diet?
The Noom diet basics begin with understanding what exactly does this diet entails. It is essential to understand the meaning of the diet to understand its aims and impact.
Noom is a brilliant app that comes in real handy for all those on their journey to lose that excess weight. A traffic light system is embedded in this app that helps rank food items based on the number of calories they might contain. There is a sharp distinction made between "Green foods," which primarily consists of veggies and have low calories, and the "Red foods" as they have more calories. Based on the data collected, the creators devise the necessary dietary plan customized as per the user's needs and gives them the desired long-lasting effect of a healthy weight loss.
The user must subscribe to the app to avail of the services; as soon as the subscription is done, the user gets an allotted coach who will focus on making this weight loss journey as effective as promised.
Does Noom Diet Help To Lose Weight?
Yes, as per research, Noom Diet helps lose weight, but one must be very honest with one commitment when using the app. It is important to understand that a weight loss journey does not show results overnight; it requires time and dedication.
Researchers have claimed that those who have religiously followed all the advice given by their assigned coach on the app have lost weight over 9 months; statistically, about 77.9% of the users.
It has also been noticed that people who do not record their eating habits, like some who did not put in the data for their dinner proportions, did not achieve the result because they didn't play by the rules. Therefore, this is a sign that to receive optimum results, you must follow the experts' instructions. The good thing about Noom is that it helps track the users' food habits to make them aware of where they are going overboard. Once that sense is established, the coach can help the user work on what food practices need to change to get a healthier lifestyle.
How Does It Work?
Now once the subscription is made to the Noom app, which is the first step to avail the services, there is a specific way in which you need to navigate through the app to understand what kind of diet is Noom and how does it benefit you to achieve your weight loss goals.
Firstly, you need to fill in a few details to have a coach assigned to you and have your customized diet plan. As soon as you subscribe to the app – you are asked some questions like – how much weight are you aiming to lose and at what speed, your age, height, and your current diet are a few of the basic information that is needed to track your diet and the changes it makes as the process begins.
Once these details are provided, the app will control your smartphone's Health app, where they would keep feeding in your exercise details. You are advised to strictly put in all the information about what you eat into it. This information helps the app deduct it from the daily calorie goals to keep informed about how many calories you have remaining to cover that day or if you have gone overboard.
There is also a graph present to track your weight loss journey to see the changes and get motivated. It keeps track as you enter your weight each week into the app, which helps you progress.
How Much Does Noom Diet Cost?
Like every other app, Noom comes with both a free and paid version. And just like every other app, the paid version always comes with more features. The paid version charges the subscribers about 59$ a month, but the cost usually decreases if you pay for a couple of months together. The benefit associated with the paid version is that it provides a detailed lifestyle and food habits-oriented questionnaire to its users and helps them understand what is stopping them from achieving the weight loss goals they aim for.
The beauty of the Noom app is that it puts effort into helping the user understand why they want to lose weight and which food will allow them to achieve it. They help explain the number of calories or nutrients present in whatever they are eating – it is a way of educating them on their food habits so that they don't follow the instructions given by the experts blindly but understand why they are doing so. To avail such services, one must be informed about the cost and make an informed decision.
Is Noom Diet Safe?
Clarissa Lenherr, a well-known nutritionist at Bioniq, has given some insightful information regarding the safety concerns of the Noom Diet. She believes that the diet is safe overall to be used as the customized food is assessed well by the traffic light system – she is also aware that there are a few things that you cannot assure and has discussed the same.
The Noom diet app does not record these health coaches as they are not registered officially. Their degree of education related to diets and nutrients can be questioned by the users. The app also does not have a specific logging system for nutrient intake – this might make the users think twice about whether they are taking all the required micronutrients, minerals, and vitamins or not. There is also no designated way of assessing any underlying health condition on the app.
But, the nutritionist also says that these are minor issues and can be taken care of quickly. One has to keep track of their BMI level, which should not fall below the average level, and be aware of any eating disorder they might be struggling with. If they are responsible for these things, there is nothing to worry about because the app does a great job educating them about the weight loss journey and the dietary plan and its efficacy.
Pros Of Noom Diet
Like every diet, there are specific pros and cons to any journey you embark on. Let us first have a look at the list of benefits that the Noom Diet app entails:
It is not just any piece of advice that you get in this weight loss journey. You get direct access to a personal health coach who is well aware of the do's and don'ts of the app, and the customized diet will educate you every step of the way to get your desired results.
You are also provided with a psychological approach because body and mind are related to each other. It is essential to be mentally prepared and understand the process for the desired results.
The focus is always on long-term results. It takes time, but the result is fruitful, which makes it worthwhile.
Emphasize completely on the understanding that you can enjoy quality food and at the same time achieve your weight loss goals through healthy eating.
The app is very thoughtfully crafted, where you will get everything you might require through this journey in one place. It's a stop shop for you to get the proper diet, advice from an expert, tracking your diet, and psychological support if necessary – everything is available under one roof.
It is scientifically supported and thus makes it so dependable and authentic.
Cons Of Noom Diet
Some cons are imperative for you to be aware of if you plan to subscribe to the Noom diet app…
We have already discussed the cost of using the benefits that the Noom diet app yields. Thus for a few, it might be quite expensive and challenge them in terms of affordability.
There can also be the presence of a language barrier. Sometimes it might be quite degrading for the users, which can be a problem in the long run.
A no-Face-to-Face feature might cause a hindrance in establishing trust for some of the users. Weight loss is a sensitive journey and not being able to have a direct conversation with the person tracking your entire journey might not be very soothing.
As mentioned earlier – commitment is the key to achieve optimum results in this weight loss journey. Lack of discipline in maintaining a track record of your journey every day will not help give you the information needed in this customized diet plan.

Foods To Eat On Noom Diet
As we all know, any diet is all about the food you consume and how it impacts your body. Let us look at the Noom diet plan food list helpful in this weight loss journey as advised on the app.
Nothing like including lots of green veggies, mushrooms, spinach, peppers, cucumbers, onions.
Fruits like berries, bananas, watermelons, cherries, pink lady apples, nectarines, grapefruits.
Superfoods are very beneficial and should be included. Foods like, blueberries, quinoa, pine nuts, sweet potatoes, chia seeds, flaxseeds, spinach.
Proteins can never be missing from your diet – they should include eggs, meat, chicken, lentils, beans, and fish.
Dairy products are also most advisable.
Whole grains and healthy fats will help in making the results more effective.
Green Tea and lots of water should be included.
Foods To Avoid On Noom Diet
Foods that should not be on your diet are as important as the ones that should be there. Let us have a look:
Processed foods are a big no – they are not suitable for your health; even if you are not following a diet plan religiously, avoid them.
High-fat foods can never be helpful in a weight loss journey – avoid them.
There is a reason why people are advised to cut off sugar from their diet completely. Added sugars are a big no.
You should strictly avoid oils and condiments during the tenure of the Noom Diet plan, as it doesn't aid the process in any way.
Noom Diet Meal Plan
Now that we know the foods you must and must not eat during this weight loss journey let us understand the amount you need to consume that gives your body the right proportion of vitamins, proteins, and nutrients.
1. Monday
Breakfast
Raspberry yogurt parfait
Lunch
Vegetarian barley soup
Snacks
Creamy cucumber and dill salad
Dinner
Fennel, orange, and arugula salad
2. Tuesday
Breakfast
Banana-ginger smoothie
Lunch
Roasted orange tilapia and asparagus
Snack
Deviled eggs
Dinner
Mushroom and rice soup
3. Wednesday
Breakfast
Vegetable skillet frittata
Lunch
Broccoli quinoa pilaf
Snack
Homemade yogurt pops
Dinner
Pork lettuce wraps
4. Thursday
Breakfast
Egg sandwich
Lunch
Chicken and avocado pita pockets
Snack
Mixed nuts
Dinner
Pasta with shellfish and mushrooms
5. Friday
Breakfast
Spinach-tomato frittata
Lunch
Salmon with tabbouleh salad
Snack
Chocolate cake
Dinner
Grilled chicken with corn salsa
6. Saturday
Breakfast
Banana-apple and nut oatmeal
Lunch
Turkey cheddar tacos
Snack
Hummus and peppers
Dinner
Green bean casserole
7. Sunday
Breakfast
Scrambled egg wrap
Lunch
Loaded spinach salad
Dinner
Salmon patties with green beans
Snack
Cream cheese fruit dip with apples
It is imperative to follow a proper diet for your weight loss journey. It requires patience and a lot of commitment. There is a reason why these experienced coaches are present on this app. Dedication needs to come from both sides, and guidance matters a lot. The Noom diet app comes as a wholesome outlet that educates you on your weight loss journey and understands the need for different body types to make this weight loss journey effective. The app believes that you need not have bland food to lose weight; you need to keep track of what you are eating and how it is helping your body enjoy the taste and achieve weight loss goals effectively. This diet app helps in assuring its users with exactly that.
Also Read:
Is Sirtfood Diet the Right Diet for Weight Loss?
Perfect Diet Plan for Weight Loss
Fat Burning Foods to Lose Weight