Should You Change Your Career in India After Your 30s?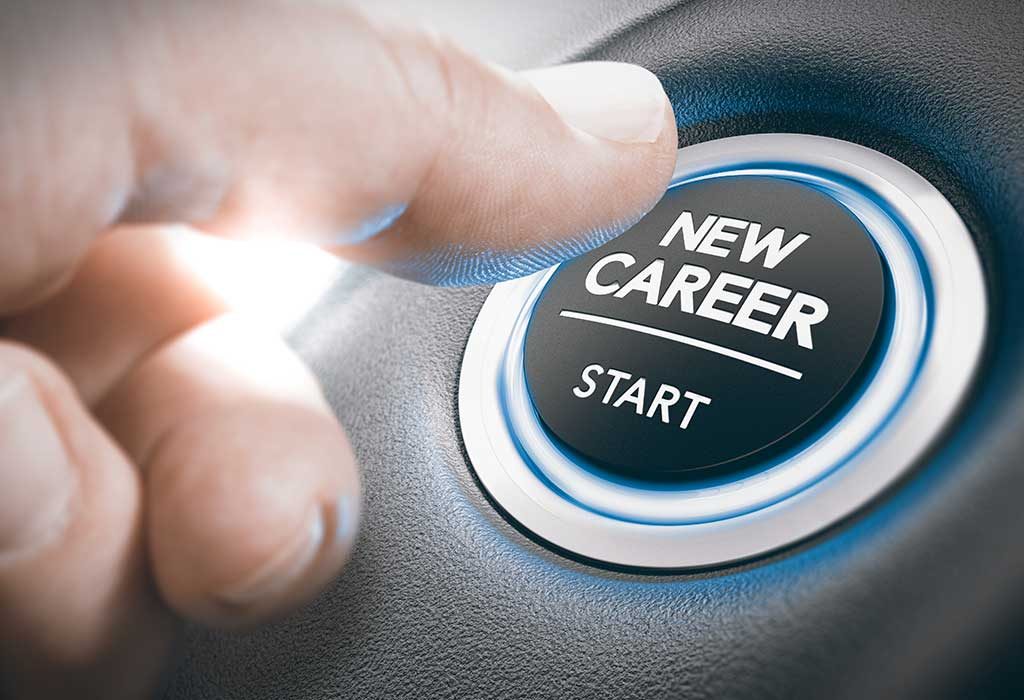 Most people in their 30's have a well-paying job, and the potential to save some money in spite of paying all monthly bills and expenses. But one fine day, most people wake up feeling hollow, questioning the purpose of their career. This can be a nerve-wracking feeling for any professional. But worry not, it's more common than you would think!
Most professionals encounter this question in their 30s! This dreaded 'mid-life crisis' allows you to introspect whether you are on the right career path, or wish to pursue something new – something you are passionate about, and wouldn't mind doing for the rest of your professional life.
Common Reasons for a Career Change After 30s
Although there are various reasons for a career change once you have crossed 30, here are some of the most common reasons that should signal you to change your field of work:
1. Lack of Passion for The Job
An average person works until the age of 65. If you build a career out of something you love, it would be far easier for you to get up and go to work when you are 65! This is why the passion for the job is the most understated, yet an important aspect that you should consider while thinking of a career change in your 30's.
2. Workload and Tedious Working Hours
Every human being tries to earn in terms of money, personal health and time. Among these three, the only aspect that you do not have direct control over is time. This may be because you are not in the right line of work and hence cannot optimise your work hours to harness more time. In this case, it is time for you to change your career.
3. Low Remuneration
No matter how well you sing the songs of passion, the ultimate motivation is money. With the increase in fixed expenses like monthly bills, education loans and house rent, it is all the more important to get a healthy pay-check. If you aren't, you should consider transitioning to a field that pays handsomely.
4. Minimal Chances of Career Growth
Every professional wants to climb the professional ladder and reach the top. It is not extremely profound at the start of your career, but the need for career growth becomes amplified in your 30's. If you feel there is minimal career growth at present, you should contemplate changing your career path.
5. Incompatible Location of The Job
Most Indians look at their early 30's or late 20's to get married. While settling down, working in the same city as your partner can become a priority. Being closer to the family also becomes a necessity.
6. Issues with Health
Any job taking a toll on your health is not worth pursuing in the long run. You should make a conscious call on whether it is worth losing your health in your prime years over a job. If it isn't, it is time for you to switch careers.

Myths About Changing Your Career in India
There are a lot of myths surrounding changing your career in your 30's, especially in India. Most of them are predominantly fuelled by external factors, family members and society. Here are some of them:
1. "You are too old for that. Your family is financially dependent on you!"
You are never too old for doing something you like in your life. Colonel Sanders started his first KFC when he was 62 years old. Age is just a number. As for your family's financial dependence, use your savings, and plan ahead.
2. "You will have to spend a lot of time and money on education again."
This may have been true a few decades ago before the advent of the digital age. But now, with self-learning apps, there is an ocean of knowledge and educational support available at your fingertips, all at affordable prices.
3. "You should know what you want to do in your life."
A majority of students in India pursue their education based on their parents' expectations. There is a high probability of you beginning with a career based on your formal education. It may not even be what you like doing. Therefore, it is okay if you do not know what you wish to do initially.
4. "You will have to start as a fresher!"
Well, that is true. But the skill set that you have acquired being a part of your current job is something you will be able to use to your advantage to excel at the other job. Therefore, even if you start at the bottom, the velocity at which you will grow will be exponential.
5. "No one will hire you."
This is the biggest myth. For those who are doing what they like and are good at it, opportunities are galore.
Why Are Your 30s Ideal for Changing Your Career?
It is better to look for a career change in your 30's, mainly because you are more mature than when you were a fresher. Moreover, there is a complete range of skill-sets that you have acquired over the previous job. Concerning family commitments, this is the age when you have the least momentum and pursuing your passion will have minimal effect on your family. At a later stage, you may have to worry about your child's education, parents' health and many other commitments.

Tips to Consider While Planning to Change Your Career in Your 30s
While it is good to follow the career you like when you're 30, you should not do so without considering a few essential factors. Here are a few tips for you if you are looking to change your career at this crucial stage:
1. Research
Do thorough research about the field you wish to work in. It is essential to take a fully informed decision on this as it impacts you as well as your family and near ones.
2. Expert Advice
Seeking advice and mentorship from a professional who has already undertaken the same career path always helps you transition smoothly.
3. Save More
Having a cushion of savings can help you transition to a new career and look for new jobs without disturbing your monthly expenses.
4. Educate Yourself
Moving to a new career path may involve additional efforts from your end to educate yourself and garner new skills that will help you perform well in the new field.
5. Self Motivation
Taking a hit on the monthly income, educating yourself and doing a lot of research cannot happen if you do not keep yourself motivated. It would involve a lot of grit and motivation from the inner self to keep you inspired on this tough path.
6. Apply Acquired Skills
Some skills from your previous jobs can help accelerate your growth in your new career. Use them to your advantage.
7. Test Out the Sector
Testing out the sector by doing freelance work or adult internships can help you gauge first hand if you like working in this sector.
8. LinkedIn
Having an updated LinkedIn profile and searching for recruiters on the platform can help you find relevant jobs, internships, freelance projects and so on in the sector of your choice. It is also recommended to upload your updated resume on LinkedIn and other famous job portals.
Great Career Options After Your 30s
Some of the popular career options after 35 years among career changers are:
1. Healthcare and Social Assistance
Great pay and social acceptance make this a popular career option for many.
2. Education
The sense of accomplishment and the ideal work hours make this career option extremely desirable to a lot of people.
3. Food and Hospitality
This sector is extremely rewarding in terms of the pay as well as opportunities to grow as a professional.
4. Health and Wellness
Making people fitter and the pursuit of good health makes this an extremely attractive career option for those looking to change their career.
5. Retail
Retail gives a heady mix of sales and marketing – something which gives a special kind of high to some people.
Drawbacks of Changing Your Career in Your 30
Making a change to your career after 35 in India can definitely be rewarding in the long run. But it certainly comes at a cost. In the period when you are acquiring new skills for the new career path, you may be unemployed and can be dependent on your family. Educating yourself may involve allocating finances from your end as well. This, in turn, may affect your family, your partners and your near and dear ones. So, it is always a good idea while contemplating a career change.
Career change is a momentous step for your professional life. If you are confident that you are not in the right sector, a change of career will be a decision most suitable to be taken in your 30's. Earlier than that, it may be a hasty decision and later than that; it may be a difficult decision due to your responsibilities. Either way, the bottom line is that if you are confident about it, changing your career in your 30's will only do you good in the long run.
Also Read:
Tips to Be a Successful Freelancer
Tips to Uplift Your Confidence at Workplace
Important Tips to Make a Good Impression on the First Day of New Job