Dissolution of Marriage – Separating From Spouse Amicably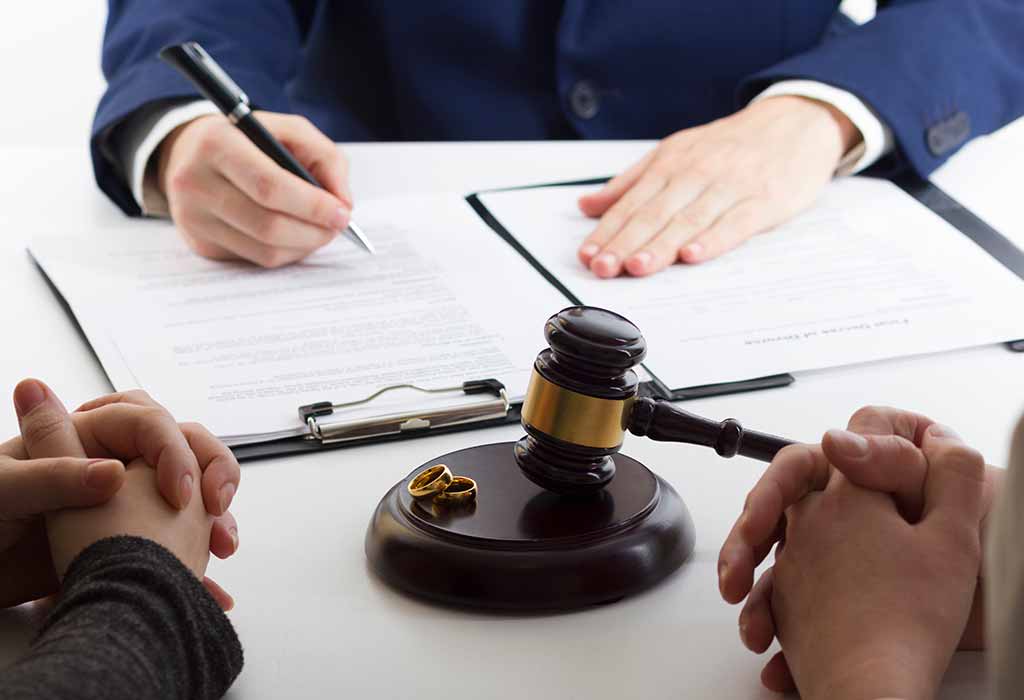 Ending a marriage is hard for everyone, especially the kids. The separation of their parents can be challenging for them, and as parents, you are sure to want to make the process as painless as possible for their sake. This makes it especially vital to ensure that ending your marriage does not involve arguments, drawn-out legal proceedings, and court appearances. For couples seeking to end their marriage on good terms, Dissolution of Marriage is the way to go.
What Does Dissolution of Marriage Mean?
Dissolution of Marriage is a legal way for a couple to end their marriage by mutual agreement. Together, they agree upon the division of marital assets, custody of the children, parental rights, and spousal and child support. When going about legal proceedings through dissolving the marriage, there are few to no grounds for any accusations or conflicts.
If dissolution of marriage seems a big step, couples can also opt for summary dissolution of marriage, a shortened version of the procedure with lesser paperwork.
What Is the Process of Dissolution of Marriage?
Once you have decided that your marriage really cannot work and the both of you want to end the marriage, one of you will need to file a petition for dissolution of marriage, also known as a divorce petition.
The form can be found on your state's Court website and requires you to fill out basic information about yourself, your partner, and any minors involved. Basic information includes your full names, dates of birth, and the date of your marriage. Any additional information may depend on individual state regulations. Other information that you will need to give is the reason to end your marriage and what you want out of the divorce. You will need to state if you want custody of your children, whether you need child support, and what marital assets you want ownership of.
Once you have filed the petition to dissolve your marriage, you will need to serve it to your spouse. Once again, this may vary depending on which state you live in, as some states require you to serve the papers to your spouse before filing.
The spouse on the receiving end of the dissolution of marriage will get the opportunity to respond, stating what they agree to and what they do not. The dissolution process will progress slowly in this manner until both parties agree.
Both parties will also need to provide full financial disclosure to each other and the court, along with details of all marital assets and debts.
Some states require that one or both parties be residents in the state for a specific time, which is often six months before they can file for a dissolution of marriage.
Is Dissolution of Marriage Same as Divorce?
Dissolution of marriage and divorce are fundamentally the same thing – both are legal ways to end a marriage. However, there is a significant difference between the two.
Dissolution of marriage cases seldom go to trial as the couple involved are interested in amicable understanding. These cases tend to be "No-Fault," and the couple is not interested in blaming one another.
Divorce cases usually end up on trial as the couple often disagrees regarding settling assets. The cases are also often "Fault" cases, where one spouse blames the other for the end of the marriage.
Furthermore, in some states, Dissolution of Marriage does not permanently end a marriage, so it is not considered the same as a divorce.
Grounds for the Dissolution of Marriage
There are various grounds for the dissolution of marriage, and the details of what is required to get the procedure started may vary from state to state. Couples seeking to end their marriage can do so by choosing to go for either a "No-Fault" or a "Fault" dissolution of marriage.
1. No-Fault
When a couple opts for the No-Fault option, they agree to end their marriage amicably. It is the quicker and easier option, and often, couples cite their reason for wanting to end their marriage as "Irreconcilable differences."
This essentially means that the couple can no longer get along and feel they cannot make their marriage work, no matter how much effort they put into it. Some states require the couple to have been living separately for at least six months, or the specified amount of time stipulated by the state, before a petition for the dissolution of marriage can be filed.
True No-Fault: When it comes to True No-Fault, divorce is granted on the grounds of irreconcilable differences, and casting fault on the other is not allowed as grounds for dissolution. The faults will only be considered when deciding upon who gets custody of the children, division of assets and property, and when making decisions about alimony and financial support.
Exceptions Among the True No-Fault: While fault casting is not admissible as grounds for dissolution, some states like California, Florida, Kansas, Indiana, and North Carolina do accept "incurable insanity" as a reason for seeking a dissolution of marriage. However, for this to be acceptable, the spouse in question needs to have been examined by a doctor and diagnosed as a case with little to no chance of recovery.
Another acceptable ground for dissolution of marriage is if a partner fails to perform their marital duties.
Procedure: To have your marriage dissolved on No-Fault grounds, you will need to first agree with your partner to end your marriage. Make sure that you do your research or consult with an attorney about the requirements in the state that you live in.
Both you and your partner must make joint decisions on all the different aspects that come with the end of a marriage, such as custody, child support, alimony, and division of assets. Obtain the forms needed from the local library, or have them printed from the online court website.
You will need to fill out the forms and include any supporting proof or documents that have been asked for, as well as proof that you have notified your partner. You must file the papers at the court clerk's office, where you may be asked to pay a filing fee.
If everything goes smoothly, you will need to attend one hearing, where the judge may ask you for any additional information that may be required. Once the waiting period has been completed, you will be able to obtain a signed certificate that your marriage has been dissolved.
2. Fault
If you and your partner cannot agree, it is best to fie for Fault Dissolution of Marriage. Here, one partner will start the process, and the other partner will be asked by the court to counter. This will turn the case into a divorce, and each partner will need to hire a lawyer. The case will need to go to trial, where each side will present their case, along with proof of wrongdoing.
Everything related to ending the marriage will be settled in court. This will include child custody and support, alimony, and division of assets. You will not need to live separately for any period when filing for a fault dissolution of marriage.
There are specific grounds under which your case will be acceptable under the Fault Dissolution of Marriage. This includes wilful abandonment spanning a certain period, adultery, cases where one of the partners has committed a crime against animals or nature after marriage, if your partner is facing a sentence of at least seven years, or if the time served spans more than a year.
Other instances are if your partner has had to be confined to a mental asylum and diagnosed as incurable when the petition is filed if your partner has become addicted to narcotics or alcohol after marriage. You can also do so if your partner has been subjecting you to violence and if the wife gets pregnant without the husband's knowledge.
Covenant Vs Non-Covenant Marriages: Some states offer the option to choose between covenant marriage and non-covenant marriages. These states include Louisiana, Arizona, and Arkansas. A covenant marriage requires the couple to go for pre-marital counseling and limits the grounds to dissolve their marriage. Those in a covenant marriage will also need to attempt marriage counseling before filing for a dissolution of marriage.
In a covenant marriage, a couple should have been separated for at least two years before filing for dissolution. Once they have been granted legal separation, they will need to live separately for at least a year.
Non-Covenant marriages have fewer restrictions on them, and most people opt for this type of marriage.
Procedure: In a Fault Dissolution of Marriage, one of the partners will need to cast a fault as grounds to file the petition. For example, one partner can file a petition on the grounds of adultery or any of the other acceptable grounds.
Each party will need to hire their attorneys and provide any proof requested by the judge overseeing the case.
Rather than sending a notification yourself, the court will send a notification to your partner, who will need to make a court appearance to attend the hearings. The hearings will continue until the court handling the case has been convinced of the fault of one of the partners, as proven through evidence provided during the hearings.
Once the decision has been made, the court will decide how the assets will be divided, what alimony needs to be provided, who will gain custody of the children, and how much child support is required by the partner gaining custody of the children.
Can I Get a Dissolution of Marriage Without a Lawyer?
While it is always advised to hire a lawyer for any legal matters, it is not necessary to do so when filing for a dissolution of marriage. If you want to handle your dissolution of marriage by yourselves, make sure that the following criteria are met:
Both partners need to agree to file for a no-fault dissolution of marriage.
There needs to be a mutual agreement regarding the division of assets, custody of children, etc.
The marriage should not be a covenant marriage.
You have all the information related to your family's debts and assets.
A professional is hired to mediate for any minor issues that may come up that could block the dissolution of marriage.
You are willing to put in the time and effort needed to fill out all the forms, put together all the paperwork and have everything filed in an organized and legally acceptable manner.
If your marriage is being dissolved under Fault Dissolution of Marriage, you will each need to hire lawyers as the case will be taken to trial. If you are going through a difficult time emotionally or cannot fully understand the procedure, it is always best to hire a lawyer, even for No-Fault cases.
How Long Does It Take to Get a Dissolution Decree?
How long it takes to dissolve a marriage will depend on several factors, but the general period can be anything between six weeks to one year in the case of No-Fault Dissolution. For Faut Dissolution, the time taken to reach a final decision could be from nine months to a year. These are some of the factors that could influence how long it takes:
Whether or not the nature of the case is related to a covenant or non-covenant marriage, and if it is contested or not.
How valuable the assets in need of distribution are.
Whether any prenuptial agreements were set in place.
How long the waiting period is if the state or case requires there to be one.
How long the waiting period is before the judge can officially sign the legal decree.
One of the most critical factors affecting how long a marriage takes to be dissolved is how cooperative both parties are and how ready both are to have the issue settled.
When Is a Marriage Legally Dissolved?
Once the court has issued its final judgment and issues a decree, a marriage is legally and officially dissolved. All terms of the settlement will be included in the judgment.
The judge will then sign the decree of divorce, and you will be issued a certificate for the final dissolution of marriage by the state to be used as proof that your marriage has ended.
Many legal requirements should be fulfilled to meet the needs of a marital settlement agreement for simplified dissolution of marriage. These include discussions with your spouse about the division of assets and how you will care for your children. These things take time and can often put a mental and emotional strain on both parties involved. For this reason, you should always reach out to those around you for help and support. They will be able to help you out and make sure that everything goes smoothly. If you find that you cannot fully comprehend the legal requirements and procedures, it is a good idea to work with a lawyer.
Also Read:
How to Deal With Loneliness Within a Marriage
How to Check if Your Marriage is Perfect
Importance of Communication in a Marriage