Eating Dark Chocolate for Weight Loss – Benefits and Recipes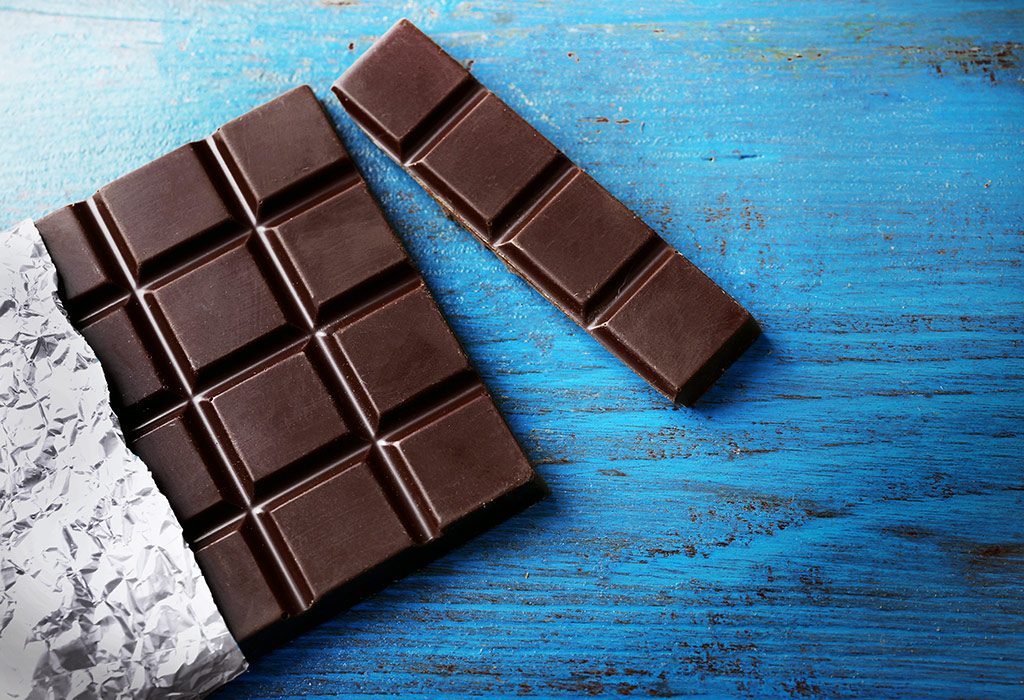 Are you on a weight loss diet? If yes, then most of your friends and well-wishers must have told you to stay away from sweets, especially chocolates. There is no doubt that chocolates are loaded with calories, but they can help one lose weight too. This may come like a gentle breather for all weight watchers. If you are trying to lose weight, read this article because dark chocolate can help you lose weight.
Can Dark Chocolate Help With Losing Weight?
If you are thinking that there is a simple and magical recipe that can help you shed those extra kilos, well, we hate to burst the bubble for you but that is not the case. You really have to work hard and make genuine efforts if you wish to lose weight. But yes, certain foods can help! Dark chocolate is one of them. Dark chocolate is very beneficial for the health which helps one lose extra weight. Eating dark chocolate can improve your cortisol levels, reduce insulin sensitivity, make you feel full, and thus help you knock off a few extra kilos.
How Does Dark Chocolate Help in Weight Loss?
Eating dark chocolate has many health benefits. Although not directly, it can help you lose weight in the following ways:
1. It helps curb cravings.
Being not able to manage the food carvings is one of the reasons why we keep on putting weight. Whether we are happy, sad, hungry or not, we reach for food and find solace. The next time you crave for something, reach out for dark chocolate as it is a healthier choice. Dark chocolate contains more than 70% cocoa. Smelling and eating the dark chocolate can reduce the ghrelin levels (a hormone which stimulates the appetite and sends signals to your brain when you are hungry.) in your body which thus can suppress your cravings and ultimately help you lose weight. Consuming dark chocolate on a regular basis can increase your satiety levels and help you control your cravings.
2. It helps improve metabolism.
A slower metabolism can affect your weight loss goals. But consuming dark chocolate can help. Eating dark chocolate can speed up your sluggish metabolism as it is loaded with MUFAs or monounsaturated fatty acids which help burn calories at a faster pace. And the end result will be that you will lose weight.
3. It helps prevent insulin levels from spiking.
The way your body absorbs sugar also has an impact on your weight. If the sugar from the food you eat digests quickly, it will get transported to fat cells. However, consuming dark chocolate is a great way of preventing insulin levels to spike suddenly. Eating dark chocolates ensures that the sugar gets slowly absorbed in the bloodstream without increasing the blood sugar levels.
4. It makes one feel happy.
Happiness is a state of mind but it can help you lose weight and eating dark chocolate can improve your happiness levels. When you are in a happy state, your blood pressure levels and blood sugar levels will be in control, which may help lower stress and help you lose weight. And when you will be happy, you will be less prone to eating more or making unhealthy food choices.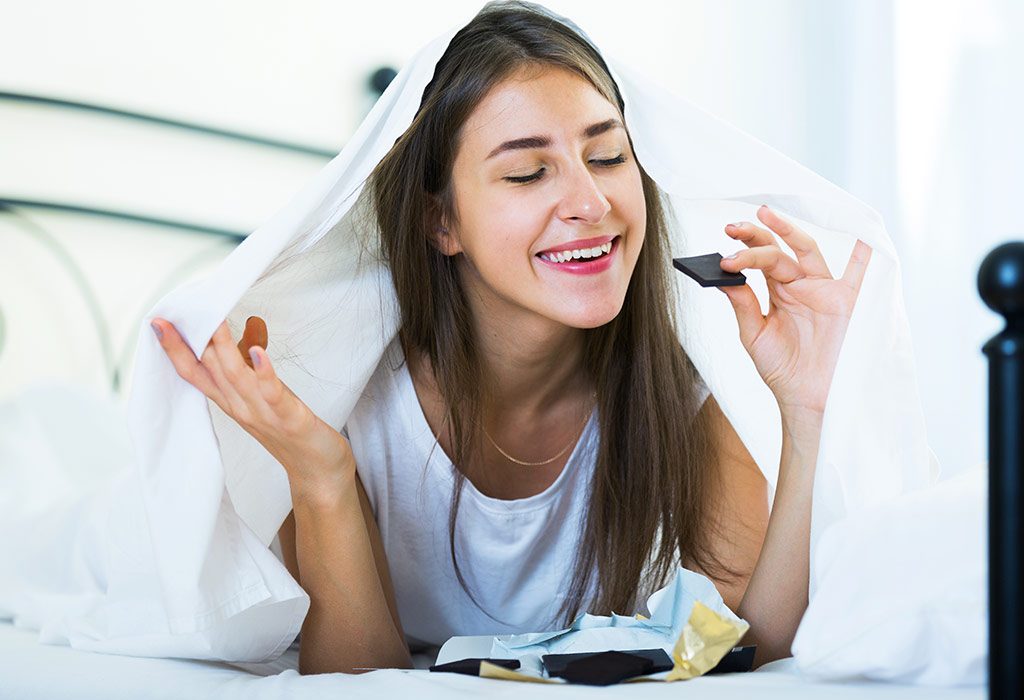 5. It helps one exercise better.
Dark chocolate is loaded with anti-inflammatory properties and also contains substantial amounts of magnesium, both of which help the body to feel less pain. If you experience no pain or discomfort, obviously, you'd be able to exercise better. Eating dark chocolate may make that extra mile or jog or run easier and help you lose more weight too.
Dark Chocolate Recipes for Weight Loss
If you are wondering how to include dark chocolate in your diet, here are some recipes that you can try!
1. Dark Chocolate and Peanut Butter Cups
Dark chocolate and peanut butter cups taste delicious and you will enjoy them even more if you are on a weight loss diet – because sweets seem like a forbidden fruit when we are on a diet. Try the recipe mentioned below. If you like you can use almond butter too or give it your own twist!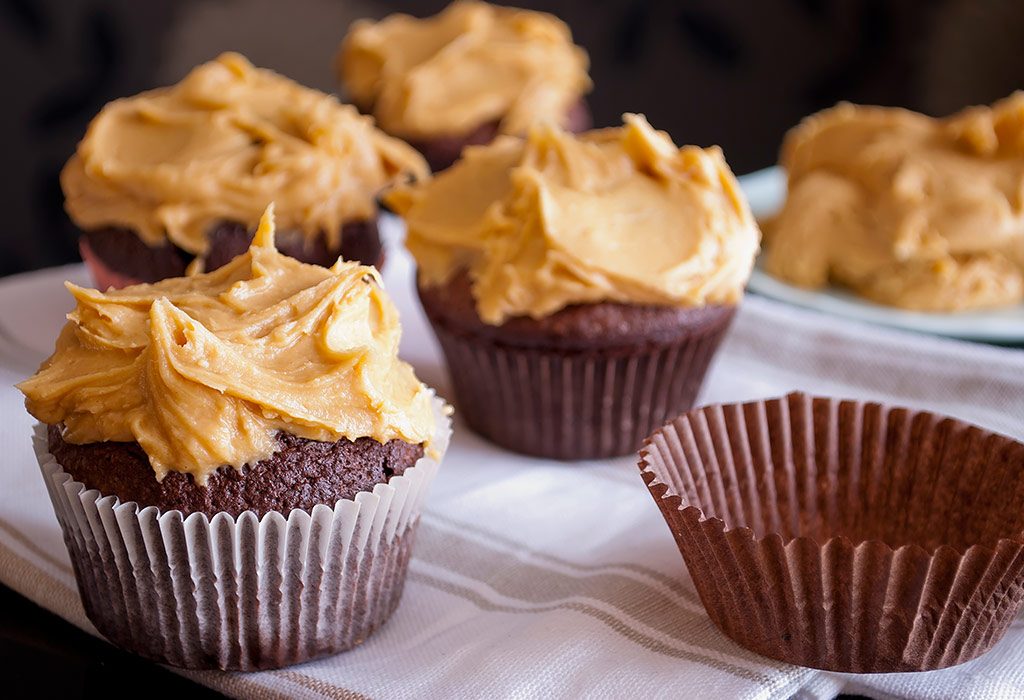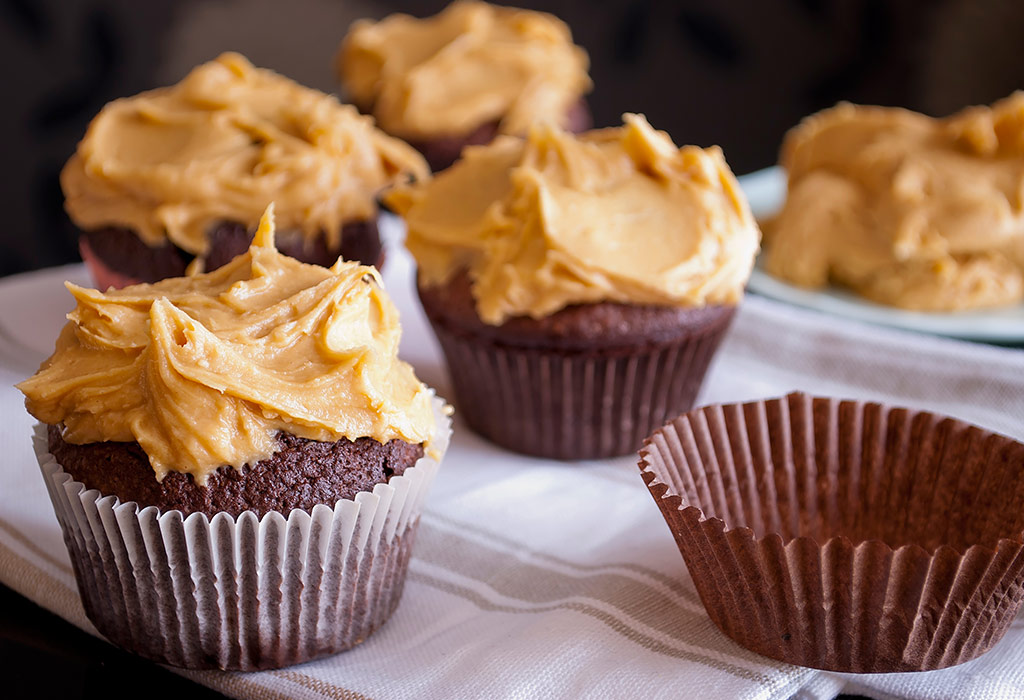 Ingredients
Dark chocolate – 100 grams
Peanut butter – 50 grams
Cupcake moulds and cupcake liners (or butter paper) – 7-8
How to Make
Chop the dark chocolate into smaller pieces.
Put the pieces of dark chocolate in a double boiler and let them melt.
Place cupcake liners in the cupcake moulds.
Scoop the chocolate and fill the moulds up to ¼ level.
Gently place a small scoop of peanut butter in the centre and fill the rest of the cup with the dark chocolate.
Keep them in the fridge for about half an hour.
Take out chocolate cups from the moulds and serve cold.
2. Nutty Chocolate Bite
This recipe is a combination of nuts and dark chocolate. Yes, it will melt in your mouth and be crunchy too!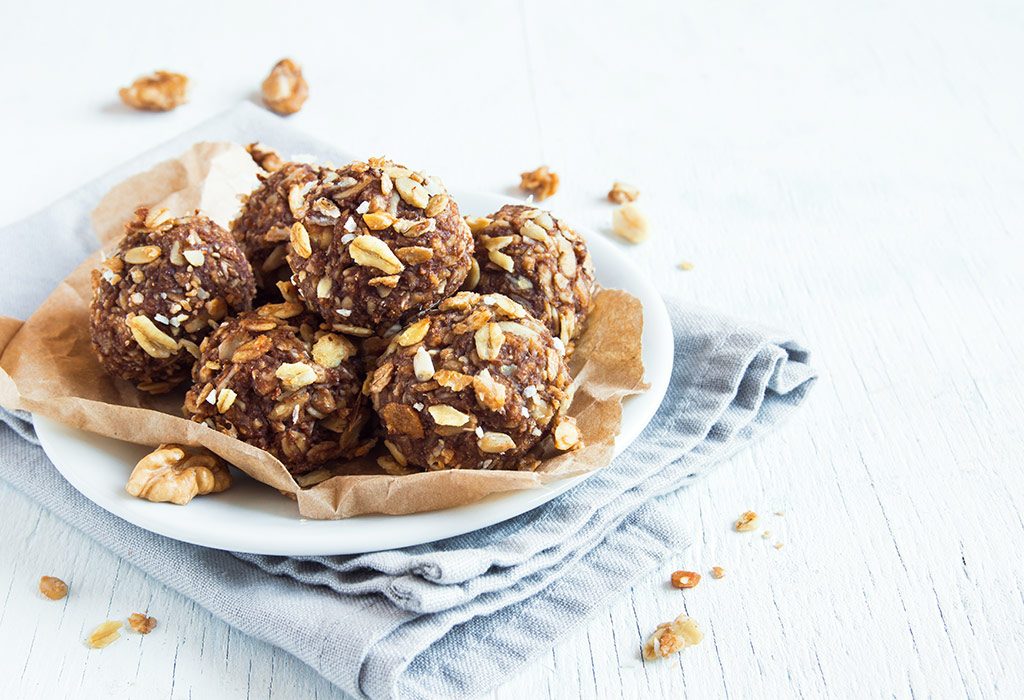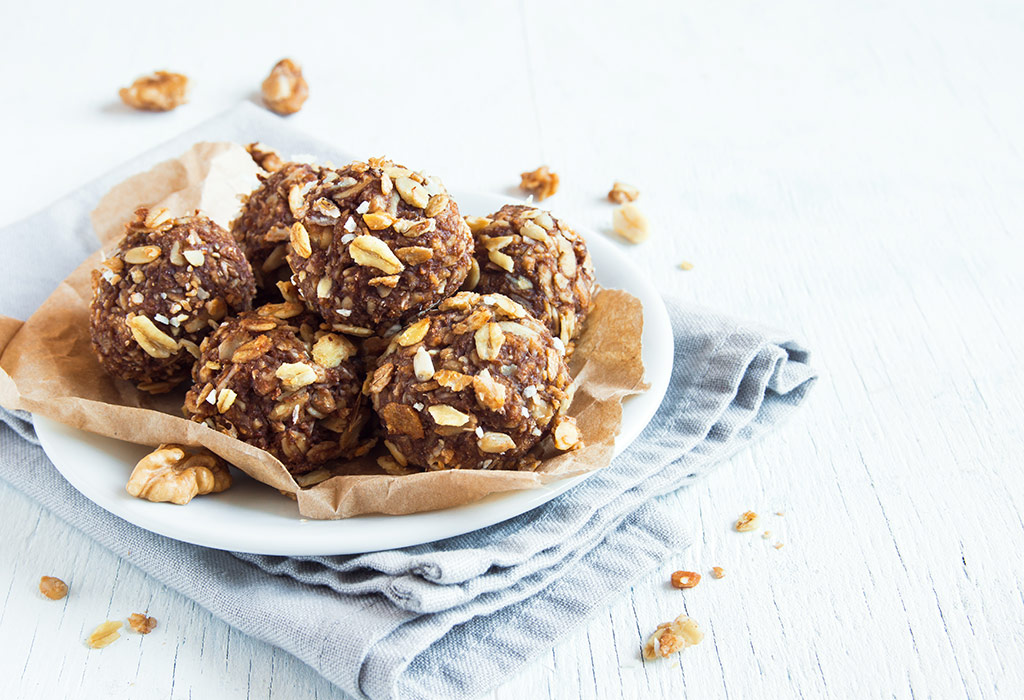 Ingredients
Dark chocolate slab – 100 grams
Almonds (chopped) – 3 tsbp
Pistachio (chopped) – 3 tbsp
Walnuts – 2 tbsp
Raisins – 1 tbsp
A big sheet of butter paper
How to Make
Chop the chocolate slab into smaller pieces.
Place the pieces in a microwave safe bowl and microwave for 1 to 2 minutes or until the chocolate melts.
Add in all the nuts and mix well. If the mixture appears too sticky and liquid, you can add in more nuts.
Spread the butter paper on a tray and scoop out the mixture in small quantities and place on the sheet.
Refrigerate for half an hour. Serve chilled.
3. Chocolate Mousse
This super easy recipe is one of the best ways to relish dark chocolate.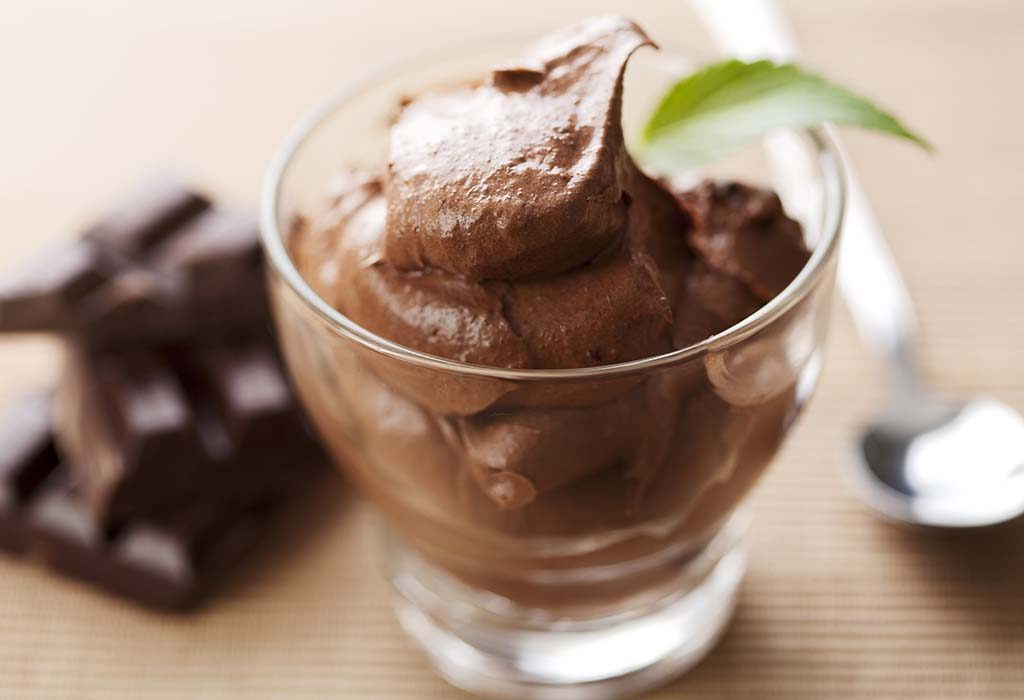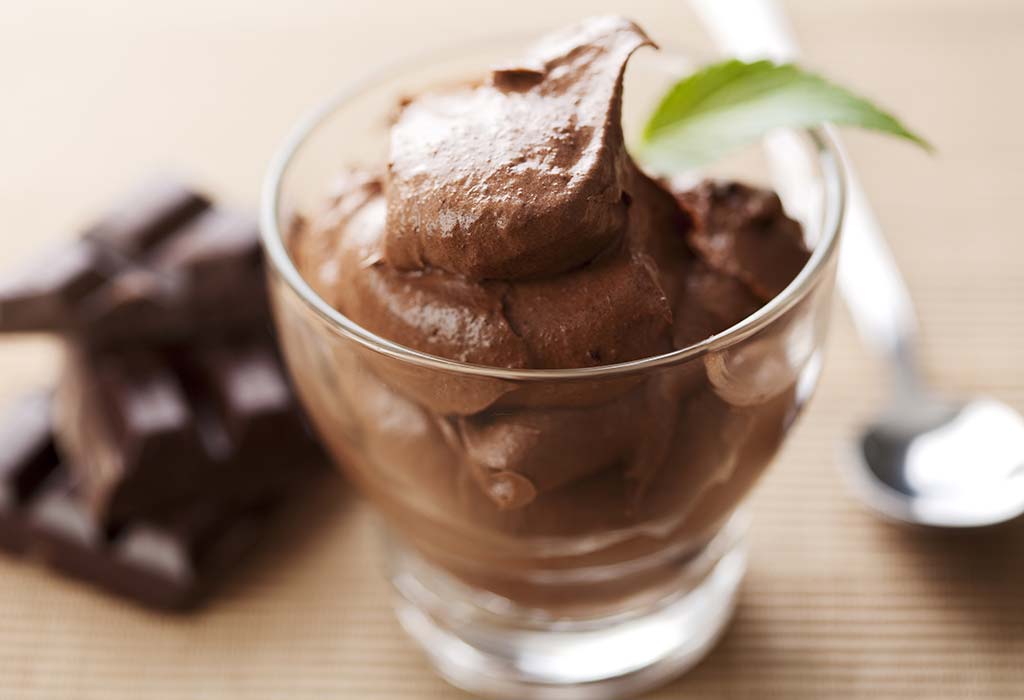 Ingredients
Canned coconut milk – ¾ cup
Cashew nuts (soaked in warm water for a few hours) – ½ cup
Edible coconut oil (soft) – ½ cup
Berries of your choice – ½ cup
Raw cocoa powder -6 tbsp
or dark melted chocolate – 1 cup
A few drops of vanilla extract
Honey – 3 tbsp
Strawberries (chopped) – 3
How to Make
In a blender, take all the above-mentioned ingredients.
Blend the ingredients for a few seconds.
Pour the mixture in small glass bowls and place them in the refrigerator allowing them to cool.
Serve chilled with chopped strawberries on top.
FAQs
Here are some frequently asked questions about dark chocolate. Get all your queries answered –
1. Can Dark Chocolate Help in Reducing Belly Fat?
Dark chocolate is loaded with antioxidants and can help one feel fuller. It may also help in burning fat, improving the metabolism, reducing inflammation and stress. All these factors can help one lose belly fat.
2. Can I Eat Dark Chocolate on a Keto Diet?
Keto is a low-carb and high-fat diet and if you are planning to include dark chocolate in your keto diet, then, yes you can. However, you should choose dark chocolate which contains a minimum of 70 per cent cocoa solids.
Chocolate is considered the food of the gods and it is one of the most relished food items across the world. If dark chocolate is something that can help you lose weight, well, there is certainly no harm in trying. Include this super yummy food in your diet to achieve some weight loss benefits.
Also Read:
Most Effective Fat-Burning Foods for Weight Loss
Eating Paneer to Lose Weight: Benefits & Recipes
Green Coffee for Weight Loss