Creative and Clever Garage Storage and Organization Ideas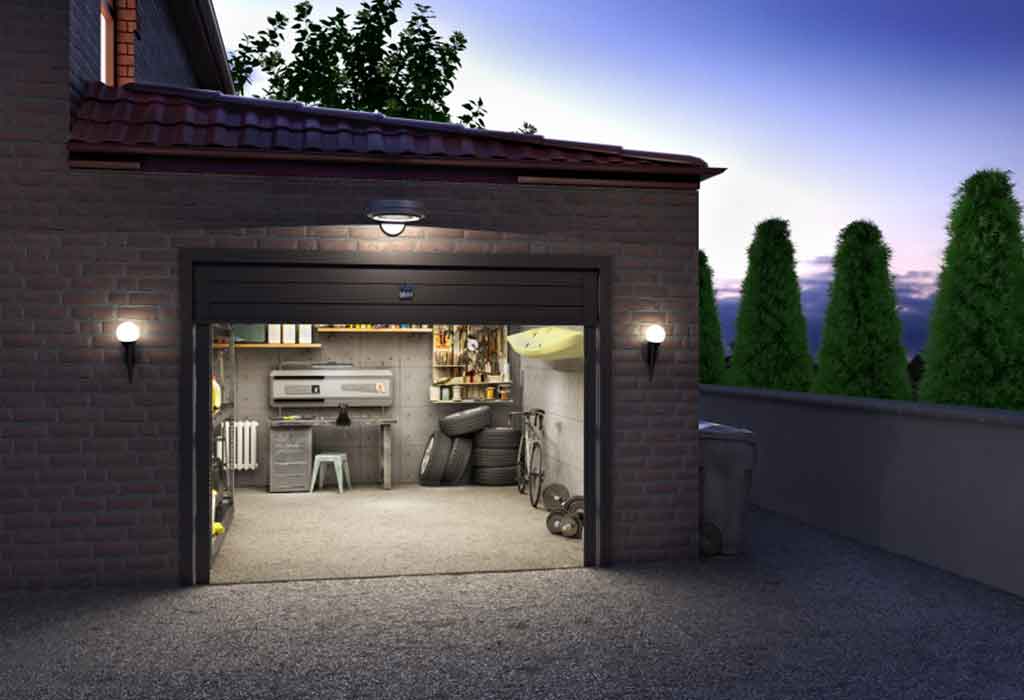 In this Article
To get the most out of a tiny garage, you must be creative to make it worthwhile for storing items. For example, you may paint it a bright color or develop some innovative methods to arrange it to make it more functional. So that you don't spend time and effort keeping anything in your garage, it's essential to have the appropriate storage facilities.
Here are some quick and cheap garage organizing ideas to arrange and store your stuff in your garage so you can quickly reach them when needed.
Genius Garage Storage and Organisation Ideas
A relatively small garage requires creativity to maximize storage space. Colorful paint and creative storage can make your garage more useful. This way, you won't have to waste time and energy keeping things in your garage, which is a great way to save money. You can easily access your garage items by using the following innovative small garage storage ideas.
1. Gray cabinets are everywhere!!!
Metal shelving cabinets are a must-have for anyone with an extensive collection of tools and other miscellaneous items in their garage or workshop. These are significantly less difficult to construct and are likely to be much more durable and have a substantially more appealing appearance than their predecessors. A wide variety of these items are available from several budget-friendly brands. It is possible to completely transform your garage into a functional workspace with the help of this fantastic garage storage concept.
2. Do you want to zone your carport?
Storage solutions such as rails and shelves are helpful, but it is also essential to consider the big picture. Since you are already arranging your belongings, you might as well take the time to categorize them based on where they are located in your garage. You will always be aware of what belongs are where and will identify items when you require them.
3. Fix the wheelbarrows using a peg or a clamp
Wheelbarrows come in handy for various purposes, such as DIYs, gardening, and storage units. However, they are typically huge and occupy a significant amount of floor space. Installing a simple clamp to keep a workaholic out of the way will take care of the problem. This will free up additional floor space for you to use to finish organizing your garage after it has been completed.
4. Hang ladders instead of resting them against walls
Ladders are yet another piece of equipment that is required for any home improvement project. However, when placed against a wall, they may appear a little unkempt, similar to other large pieces of equipment. If you're storing wheelbarrows in the garage, hang them off the side of the wall using bolts or pegs. It would be even better to turn these items from the skylight, which would be ideal.
5. Do you love fishing? Buy a rod support frame to hold all your treasures
If you enjoy nothing more than a spot of angling now and then, you'll need a safe and secure location to keep your rod and reels. This is when a fishing rod stack-racks, such as this one, would be highly beneficial.
6. Invest in a garage storage lift to help move big things into your garage
If you have any particularly large or heavy items that you need to move or store, you might want to consider investing in a store lifter. Bare ceiling-hung loaders are also very useful to have around the house for a variety of tasks.
7. Invest in a significant number of storage containers
The use of storage bins is an absolute must when it comes to finding effective garage organization solutions. It is possible to purchase them in various shapes and sizes, and they are excellent for storing screws, nails, and bolts, among other things. You may also want to consider purchasing some wall-mounted racks to store them on. You can find them here.
8. Keep your garage tidy with beadboard garage organizers
A beadboard is an excellent investment if you have an extensive tool collection that you'd like to show off or if you want a convenient way to organize your tools in your carport or garage. You'll never have to waste another minute looking for all of those tongs or that ratchet wrench again. It's that simple.
9. The value of labels/stickers is immeasurable!!
If you're going to organize your garage, you're going to need a lot of labels/stickers to get the job done correctly. Using sticky notes to record what is contained within each storage item will eliminate the need for elephant-like memory recall. This step is critical to the successful completion of your garage organization project.
10. Wall-mounted bins may be pretty handy
Bins mounted on the wall are also an excellent option for organizing your carport's interior. This type of container is ideal for storing frequently used items, such as glue, oils, lubricants, and other supplies.
11. Storage bags are ideal for keeping things in your garage
If you have any extra items that you only use occasionally or are highly seasonal, you may want to consider storing them in mesh bags to keep them from becoming tangled.
12. Bicycle wall hooks for creating extra floor space
For those who enjoy cycling regularly, you may want to consider installing some bike wall hooks in your garages when arranging your storage space.
13. Overhanging storage solutions
You may also want to consider installing some top-mounted roof storage racks to provide even more storing and carport organization options for your carport or garage.
14. Make sure to hide the canoe as well!!
Intense athletes who enjoy canoeing may want to consider storing their canoes in canoe storage devices, which are readily available in the market. Besides that, it will help you free up valuable storage space in your carport while also keeping it clean and well-organized.
15. Garage with wooden beams caters to extra storage
If you already have a pitched-roof garage, you might want to think about converting it into a proper storage facility. However, if you wish to do so, you will need to enter and exit the building. An overhead ladder will come in handy and prove to be extremely valuable at this point.
It's time to apply these brilliant garage organizing ideas in your own home if you're tired of your garage being a mess and are running out of room to keep all your excess things. Make room on your shelf for the children's toys. But fear not – they will never play there since all of your items will be in the drawers. When the garage is cluttered, it may make your home seem unattractive, and visitors will be reluctant to enter. Implement these modern garage storage ideas in your own home, and you'll have everything in order in no time at all!
Also Read:
Closet Organization Ideas
Behind the Door Storage Ideas
Junk Drawer Organization Ideas