Cooking Oils That Will Give Your Meals a Healthy Makeover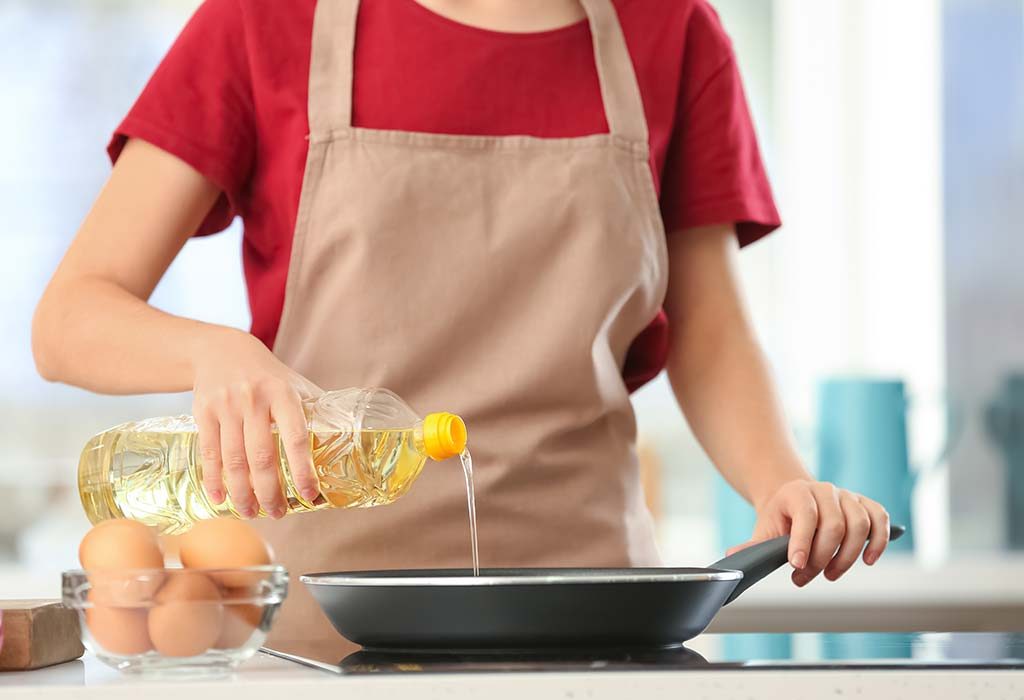 In this Article
People are becoming health conscious these days, and their eating habits are changing for the good. Today, many people avoid eating junk food and are opting for healthy and low-fat foods. People also pay attention to the medium of cooking and the oil used for cooking. If you want to know which oils are healthy, read this article.
Cooking Oils That are Good for Your Health
Here is a list of top 10 healthy cooking oils that you can use to cook different types of food.
1. Sunflower Oil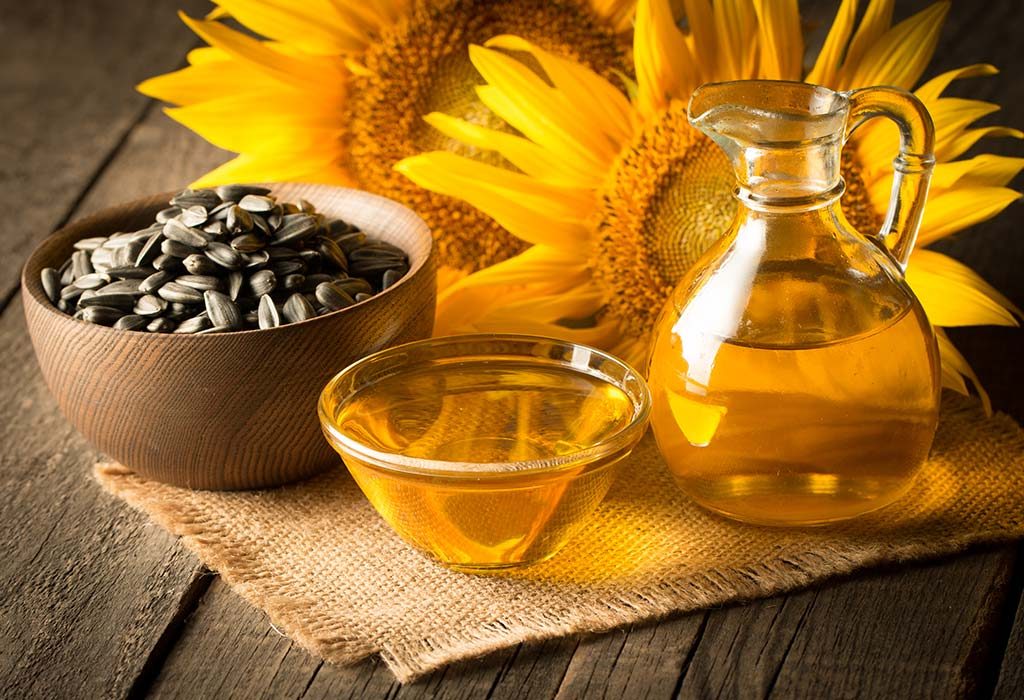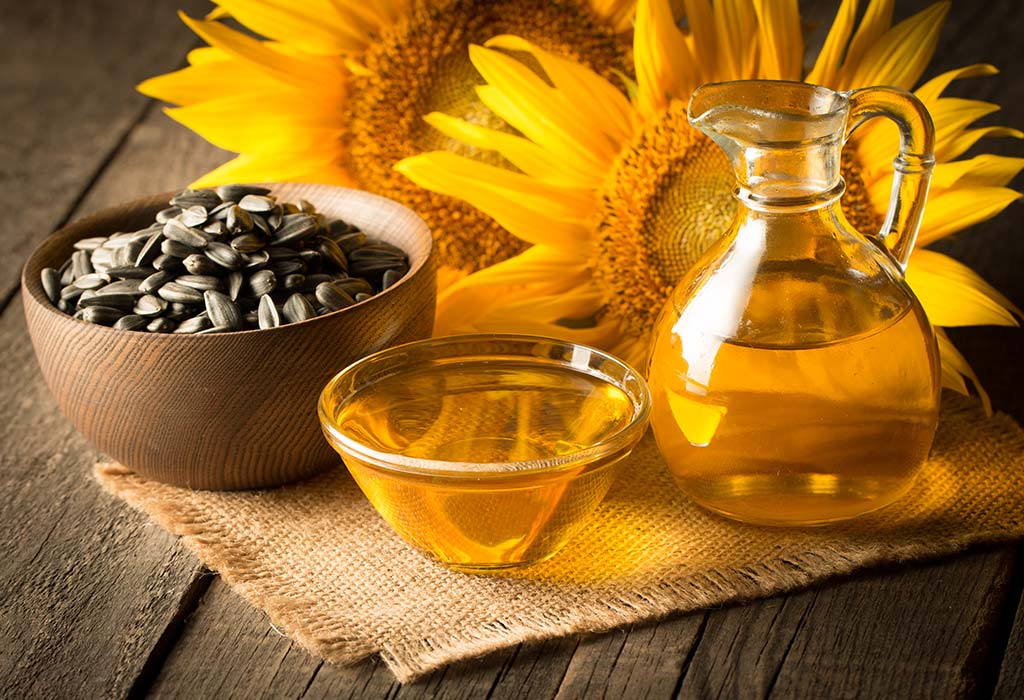 Sunflower oil is extracted from the seeds of the sunflower. It is a rich source of Vitamin E. It contains monounsaturated (MUFA) and polyunsaturated (PUFA) fatty acids. It also has a high smoking point, i.e., it holds on to its nutritional content even at high temperatures. This oil is ideal for frying samosas or chips. However, diabetic people should avoid anything cooked in this oil, as it may increase your blood sugar levels.
2. Canola Oil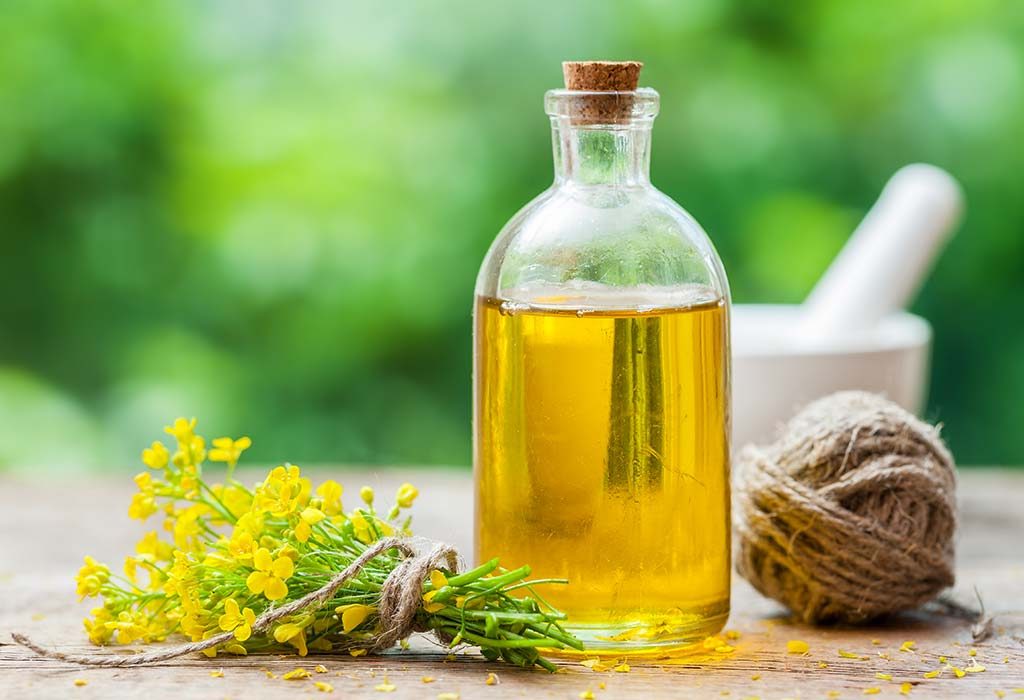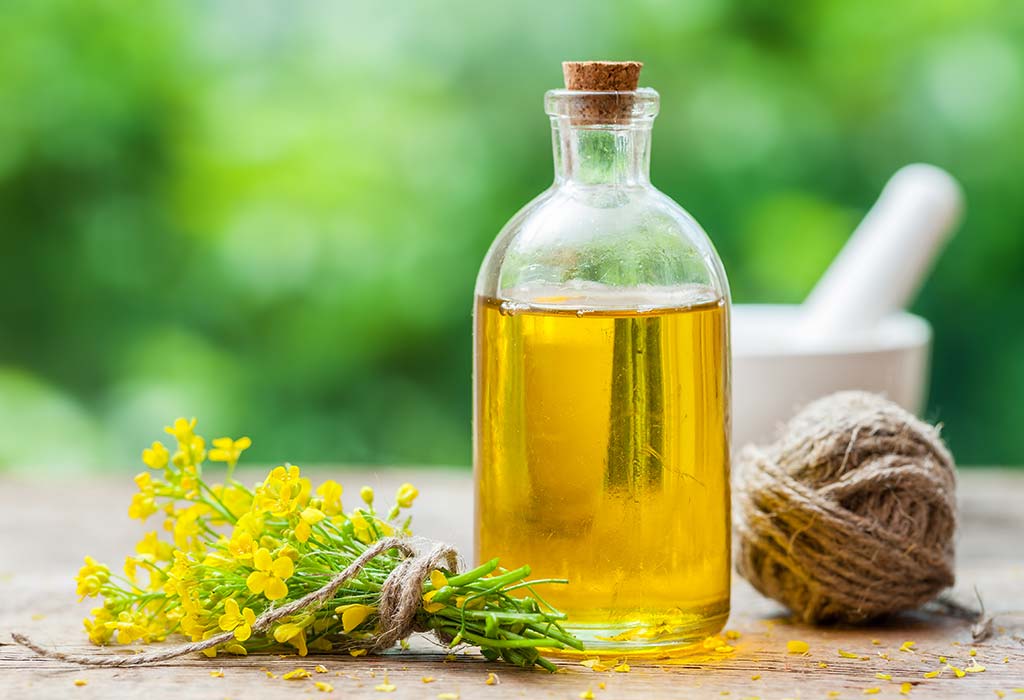 Canola oil is one of the best oils for the heart. It is made from the crushed seeds of the canola plant. It has less saturated fats and is rich in monounsaturated fats. Canola oil is also high in Omega-3 fatty acids, which makes it good for health. Canola oil has gained popularity in the Indian market. However, it is often highly processed, which robs it of some nutrients.
3. Peanut Oil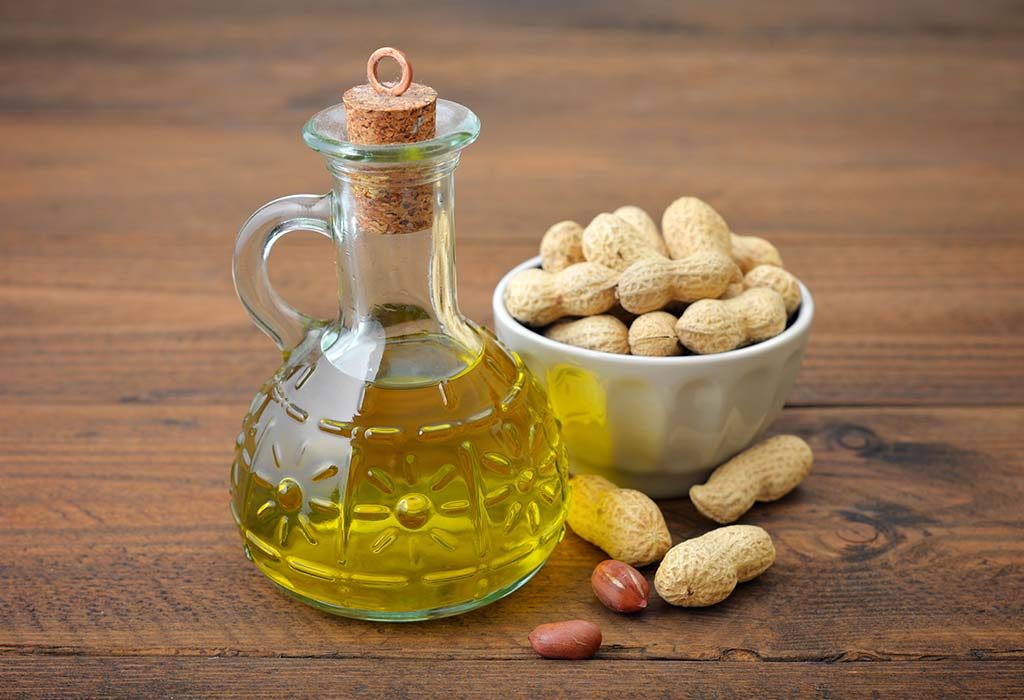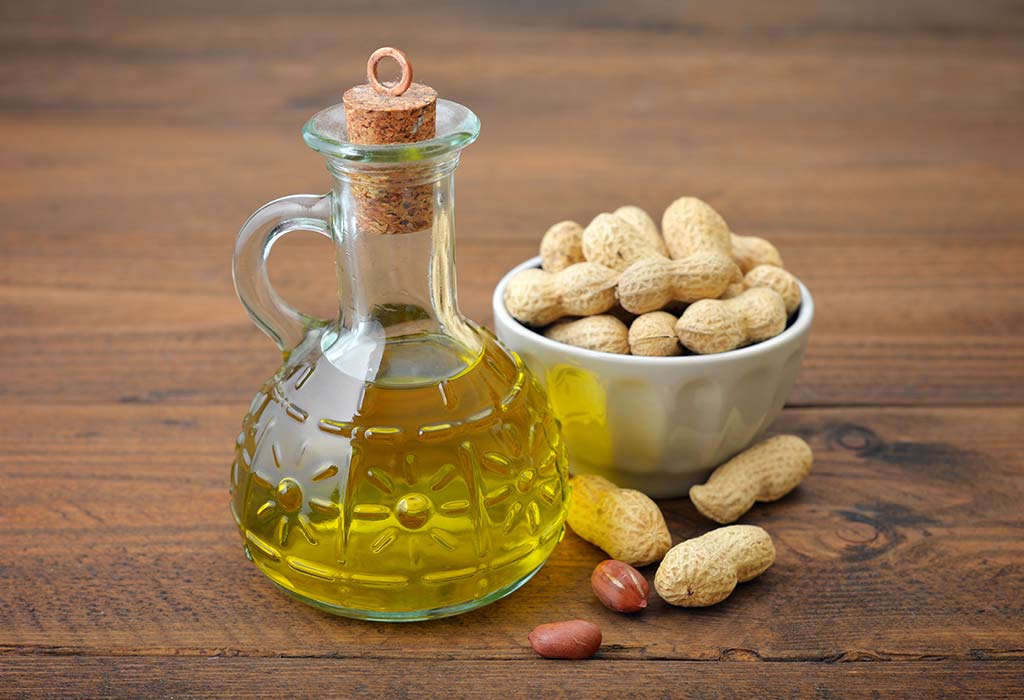 Peanut oil or groundnut oil is extracted from peanuts and is rich in monounsaturated fats and polyunsaturated fats. It is also low in bad unsaturated fats. It has a strong nutty flavour and taste.
4. Olive Oil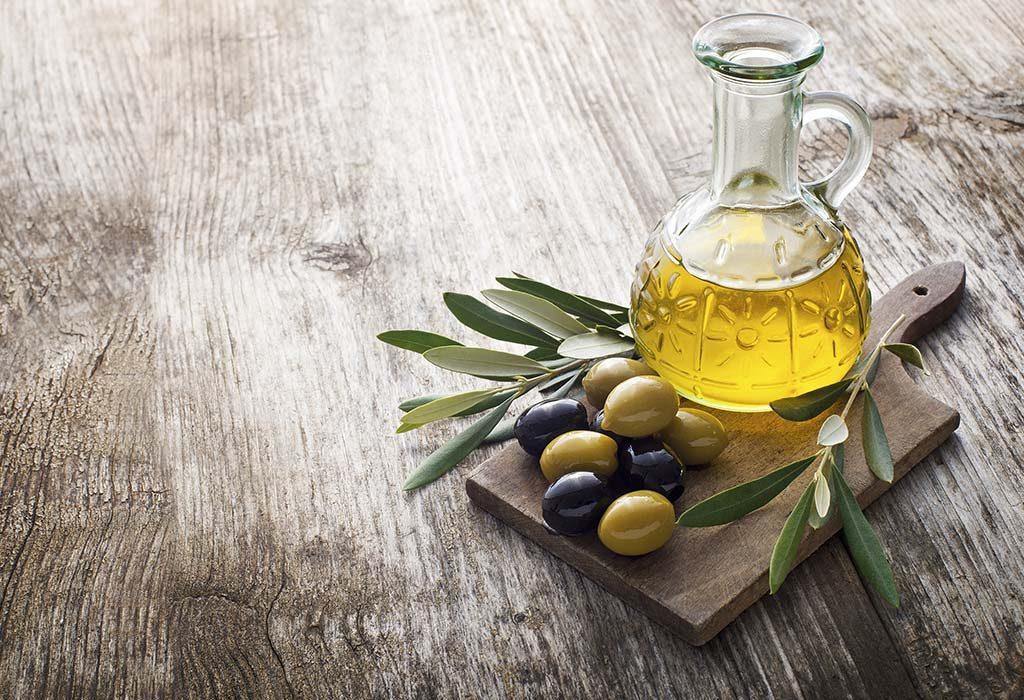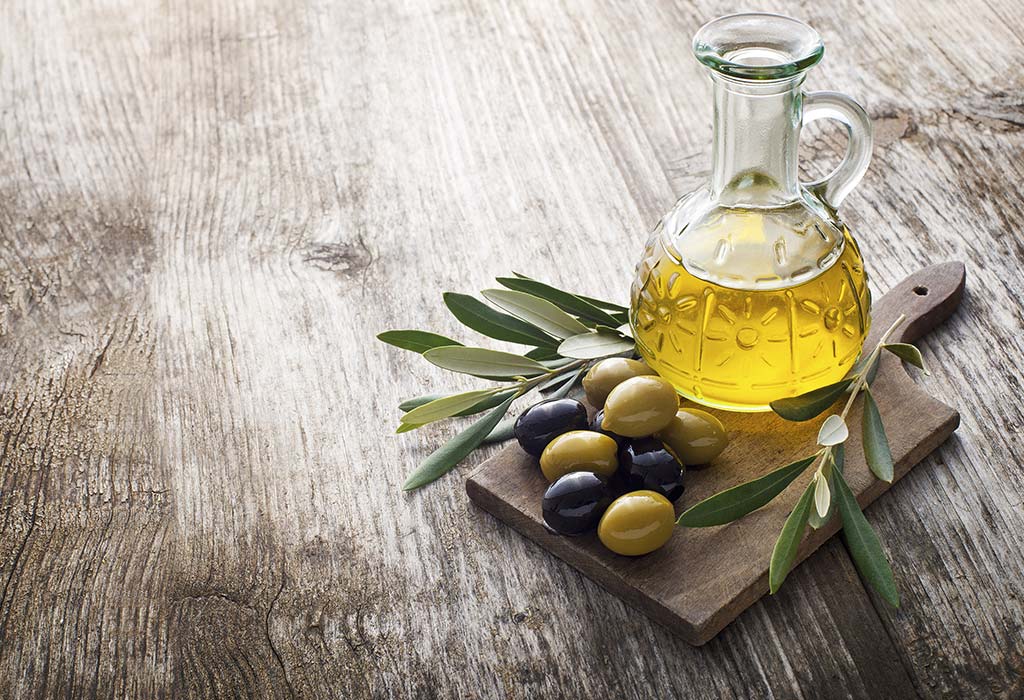 Although olive oil is expensive, it is very good for health, and today more and more people are using olive oil for cooking. Olive oil is rich in monounsaturated fats, which can help lower the risk of heart disease and breast cancer. This oil is really healthy and can be used daily.
5. Rice Bran Oil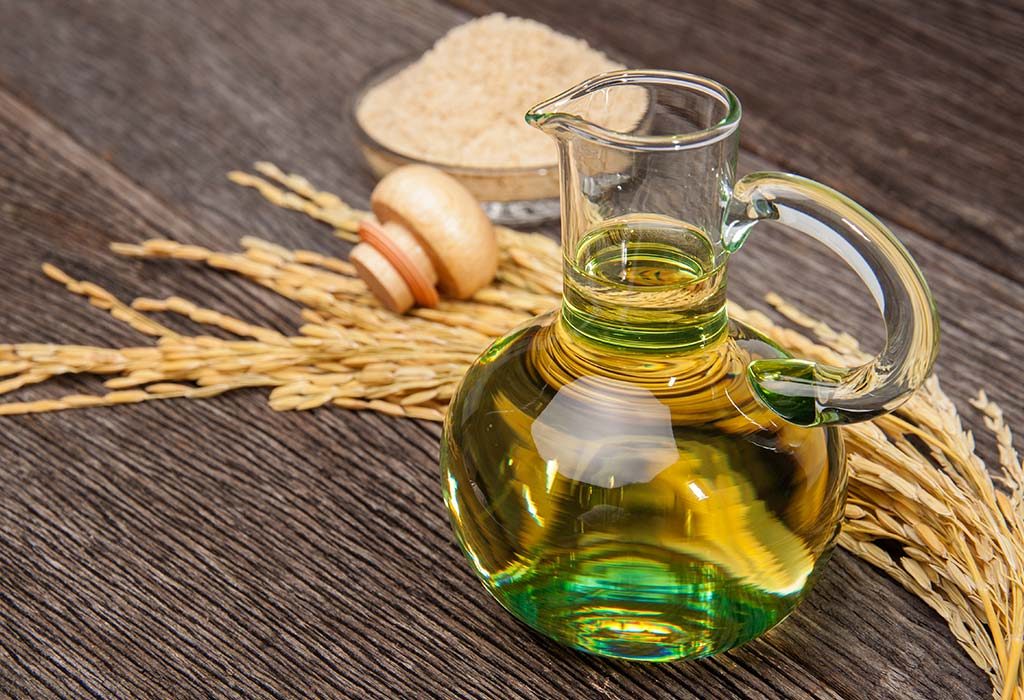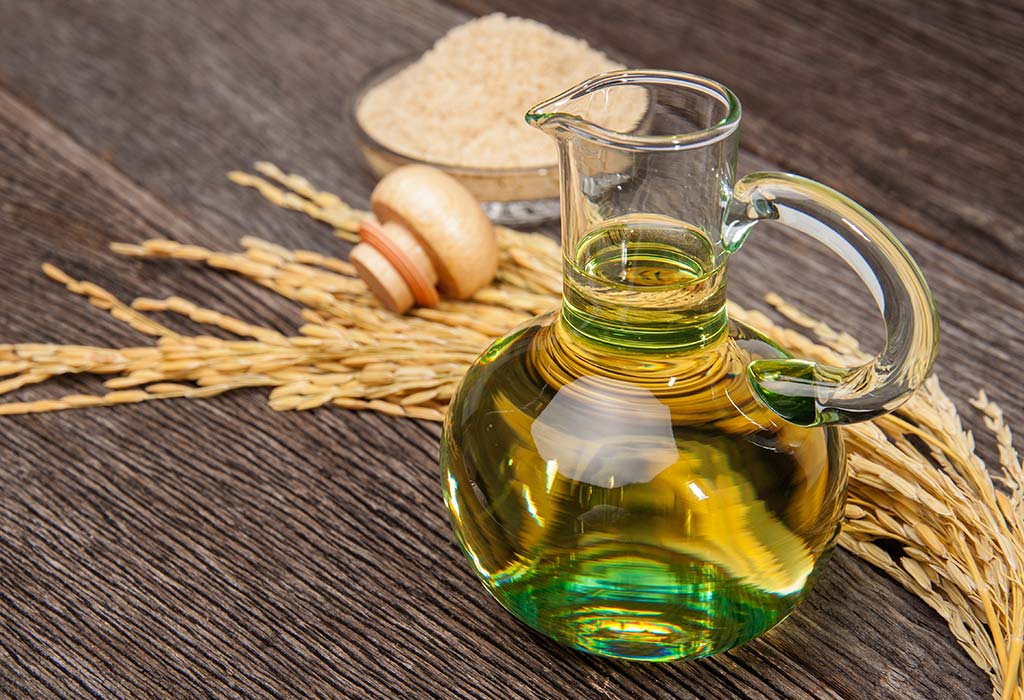 Rice bran oil is also becoming common in the Indian kitchen these days. It is extracted from the outer layer (bran) of the rice grains. It can be used for Indian cuisine as well as continental food. It contains a chemical called oryzanol, which is good for your cholesterol levels. It has a lot of good fats: mostly monounsaturated fats and polyunsaturated fats, which makes it a healthy oil.
6. Sesame Oil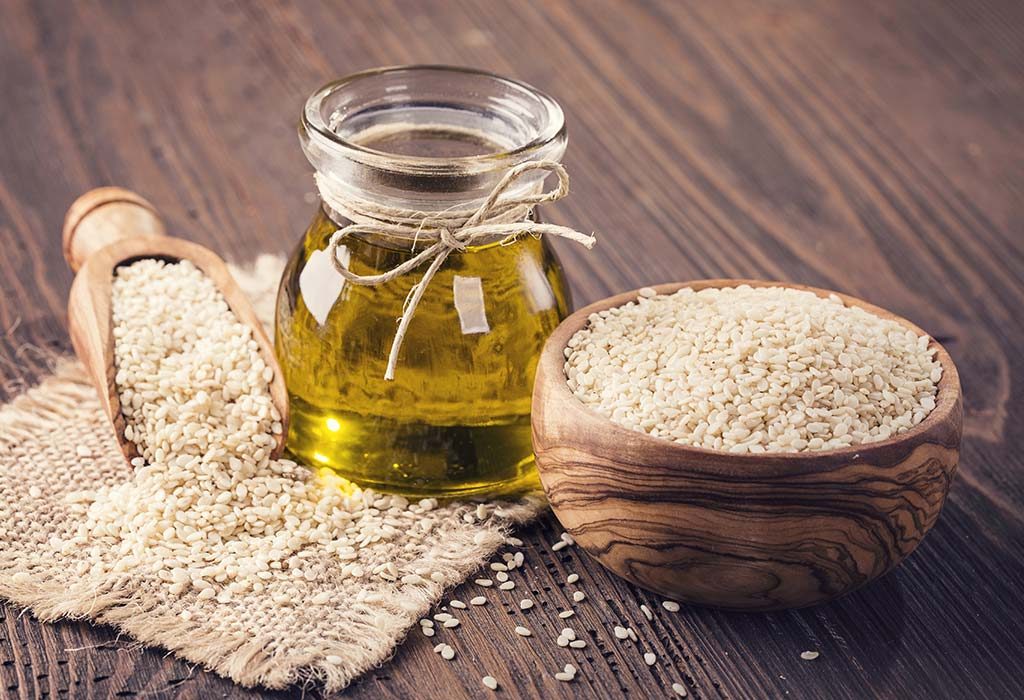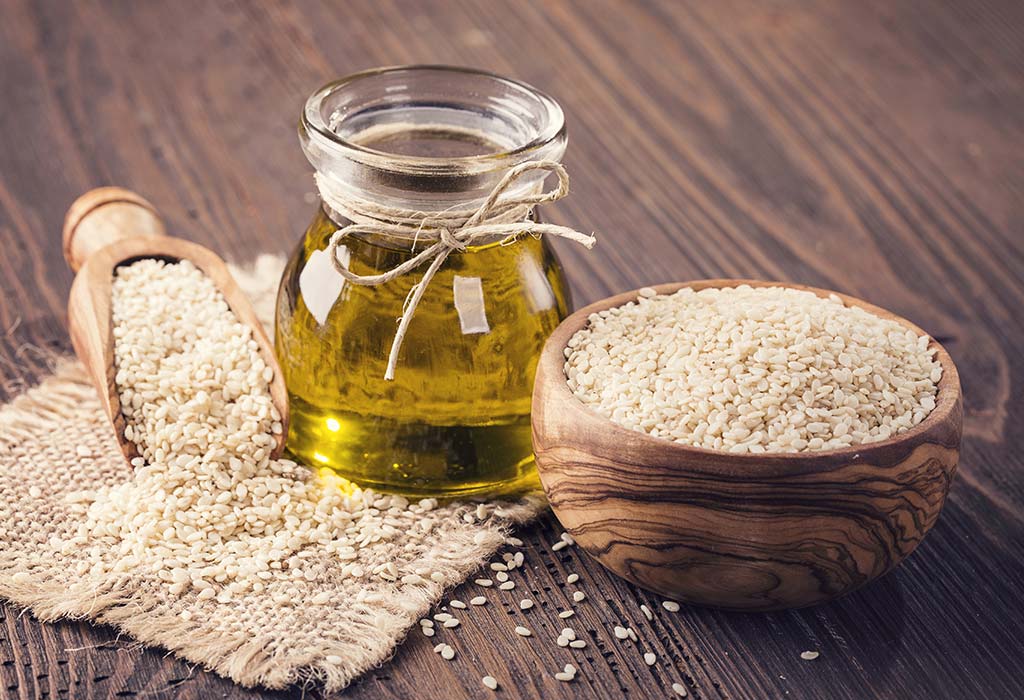 Sesame oil comes in two colour. The one that is lighter in shade is common in India and the Middle East. It is extracted from the untoasted seeds. It has a mild flavour. The sesame oil which is dark in colour has strong nutty essence and taste. It goes well with Asian dishes. Sesame oil is also rich in magnesium, copper, calcium, iron, and Vitamin B6, and both the varieties of this oil are high in polyunsaturated fats.
7. Flaxseed Oil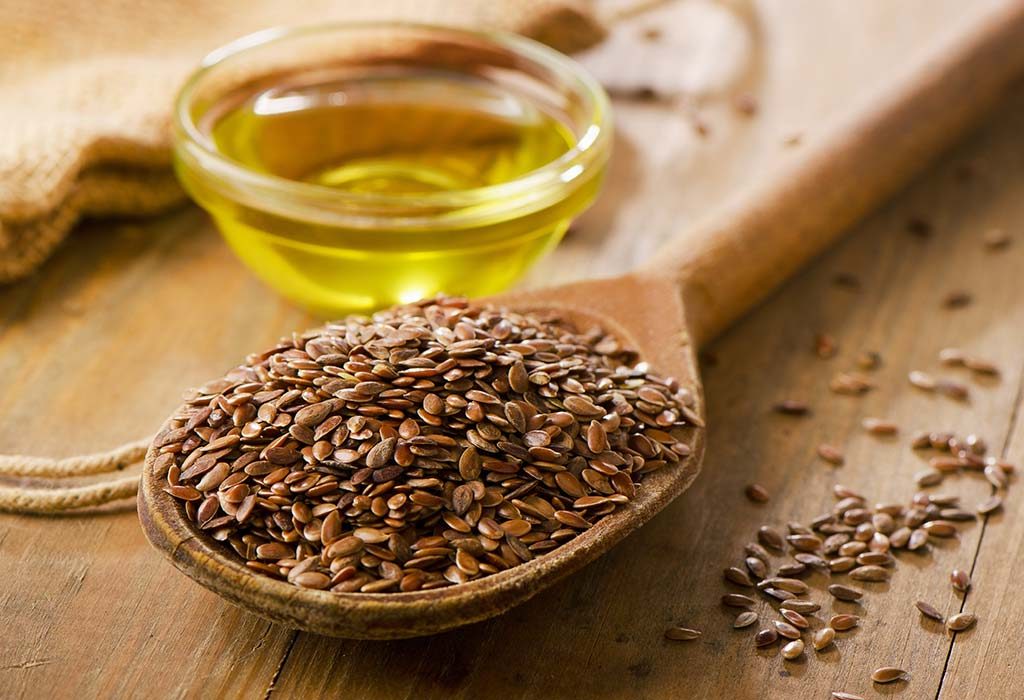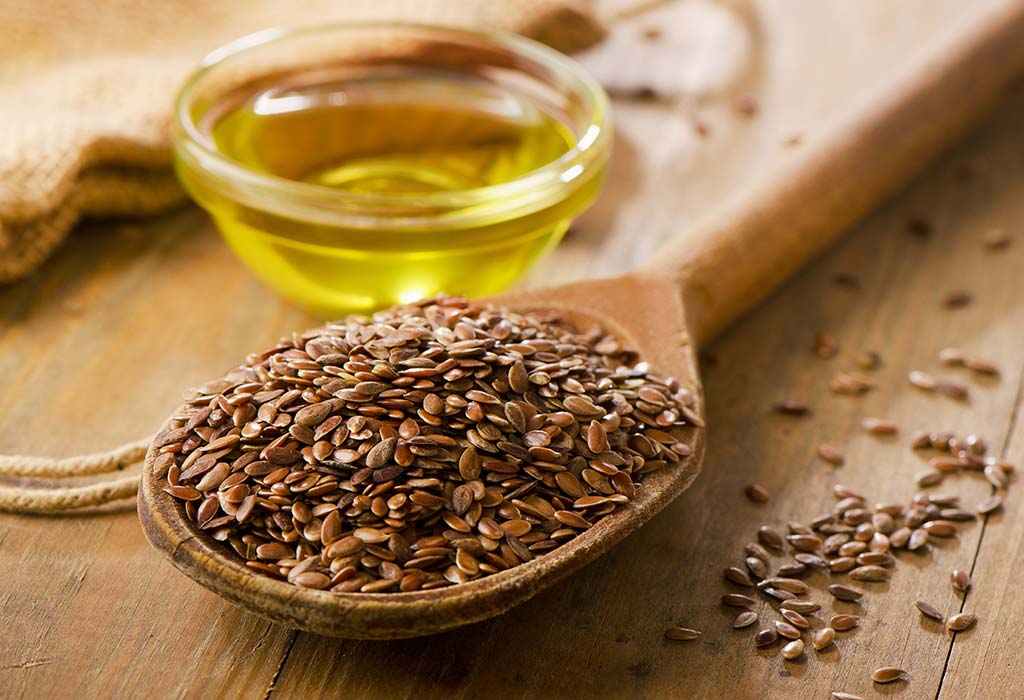 Flaxseed oil is rich in alpha-linoleic acid (ALA), one of the three omega-3 fatty acids, which makes it very good for the health. This oil is good for people with rheumatoid arthritis and high cholesterol levels. However, the consumption of this oil should be avoided if you are on blood thinners. Flaxseed oil is best used in cold dishes like cold cuts and salads. It should not be heated.
8. Walnut Oil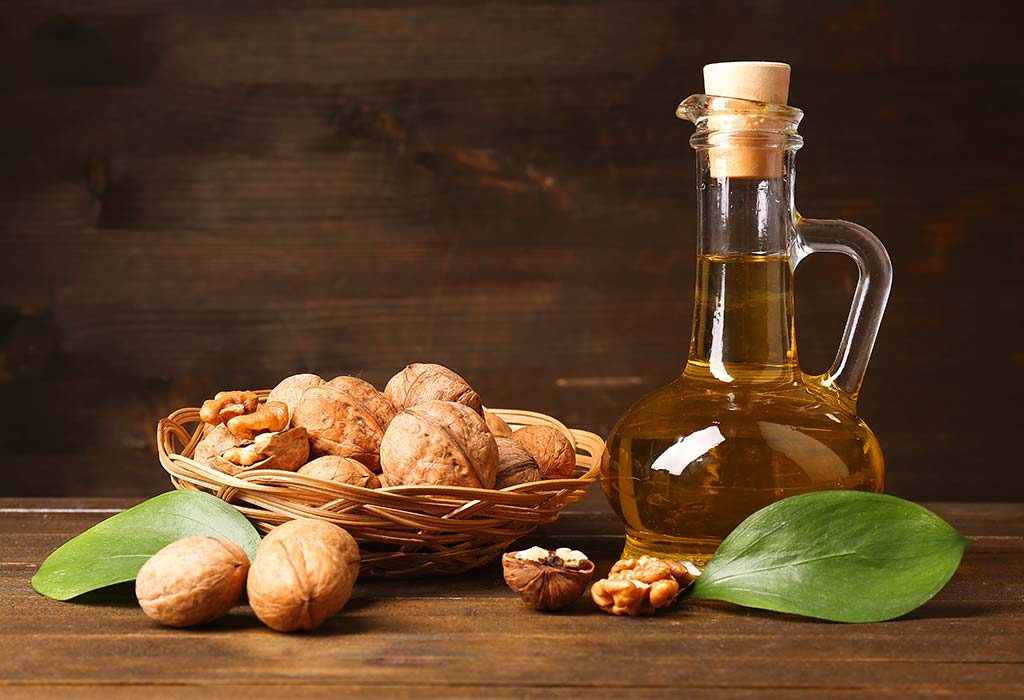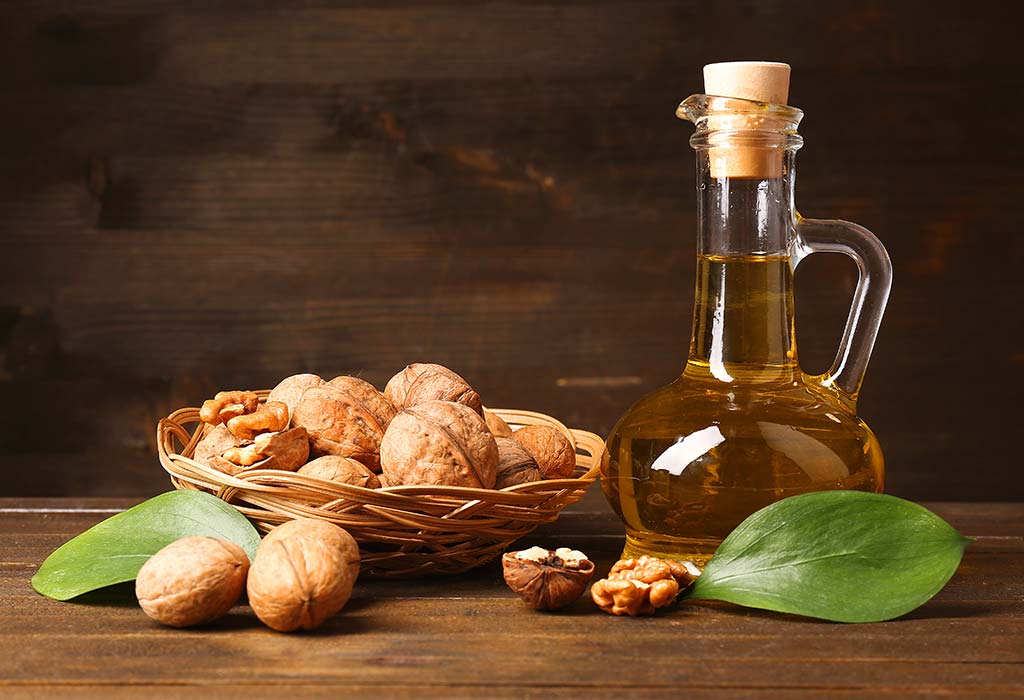 This an expensive oil. However, if you can afford it, it is good for the heart because it is rich in omega-3. It is also rich in antioxidants. It is best used for salad dressings.
9. Grapeseed Oil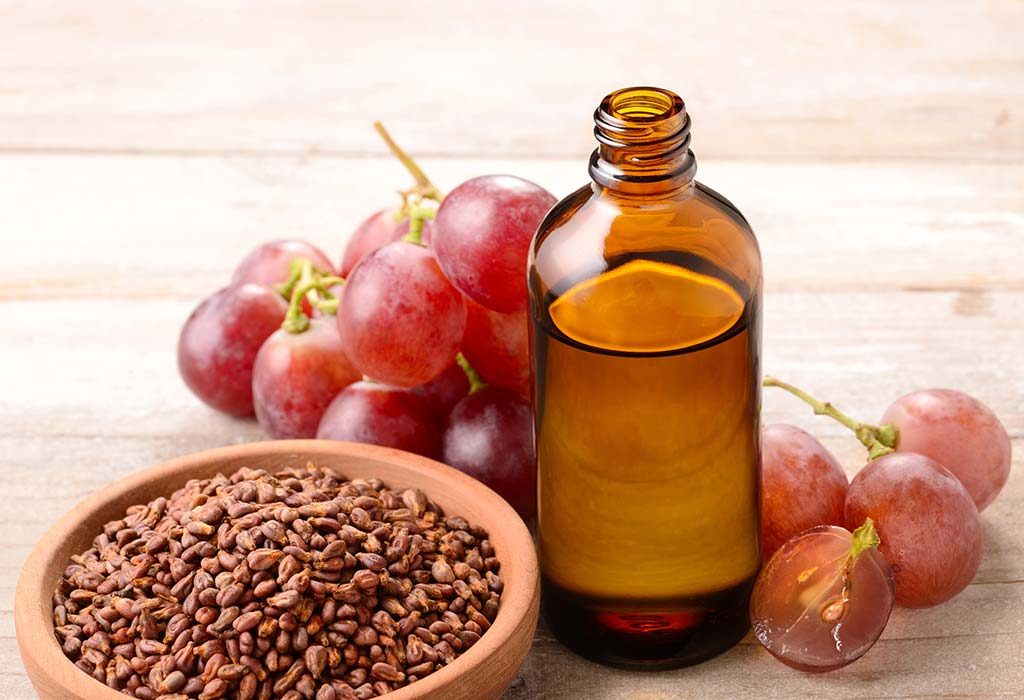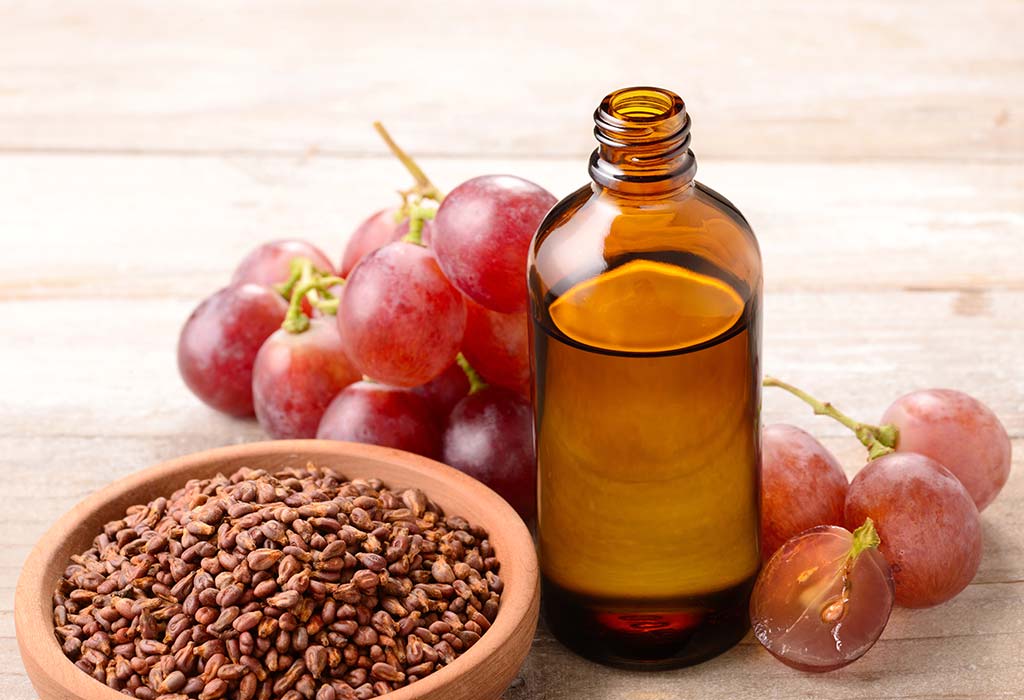 Grapeseed oil is pressed from the seeds of grapes. Grapeseed oil is low in saturated fats and is a heathy option for both cooking and grilling. It has a mild flavour that goes best with salad dressings or roasted items.
10. Avocado oil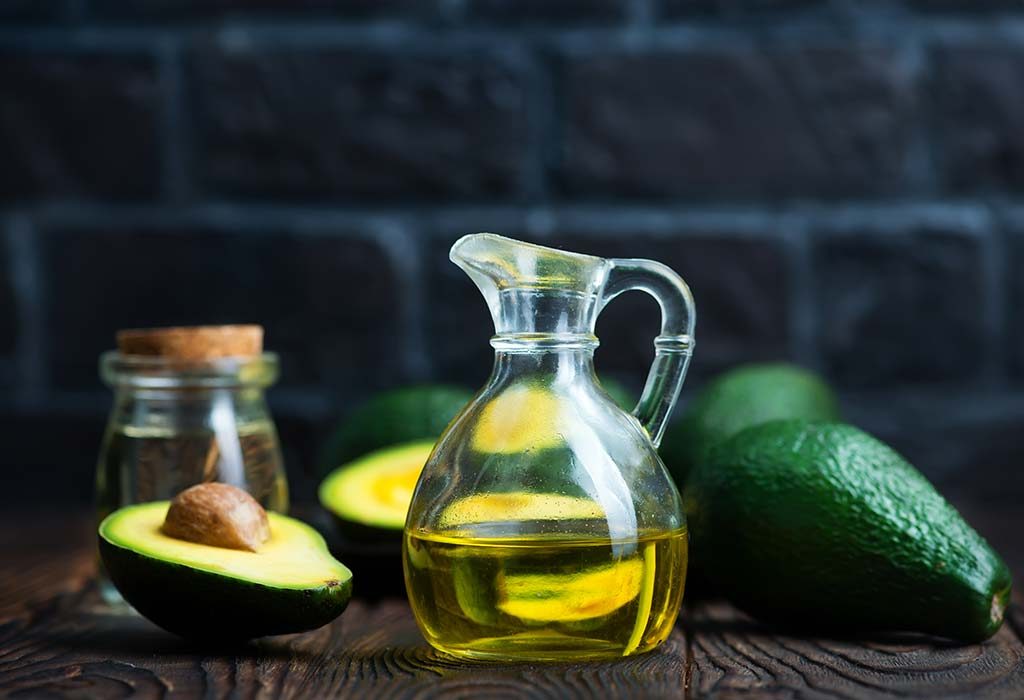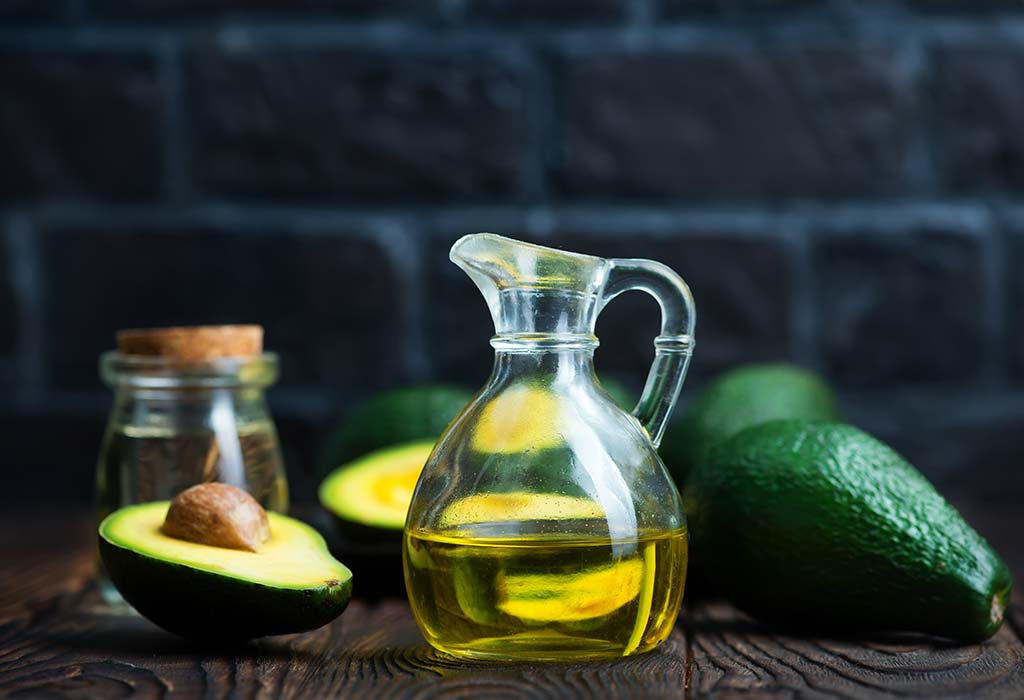 This oil is rich in monounsaturated fatty acids, antioxidants, and potassium. It can keep your cholesterol levels in control and even help in nutrient absorption. It is ideal for high-heat cooking like stir-fry or sautés.
Below is a table showing cooking temperatures and uses of various oils:
| | | |
| --- | --- | --- |
| Oil | Cooking Temperature | Use |
| Olive oil | Low and medium-heat | Baked dishes, dressings, latte, breakfast |
| Peanut oil | High heat | Asian cuisine |
| Sesame oil | High heat | Marinades, stir fries |
| Mustard oil | High heat | Deep fried food |
| Sunflower oil, Canola, Rice Bran | High heat | Deep fry, bake and sauté |
Table Source: https://www.gimmesomeoven.com/mailbox-monday-which-cooking-oils-to-use/
FAQs
Here are some FAQs about cooking oils:
1. How to Store Cooking Oils?
It is important to store oil properly for healthy and long-term use. Here are some tips –
Use a dark-coloured bottle with a tight lid to store oil.
Keep the lid of the container closed when not in use.
Do not use plastic, iron, or copper bottles to store oil.
Store it in a cool, dark place.
Some oils need to be refrigerated. Check the label.
Don't store any oil for a long time.
2. How Should I Use Cooking Oils in My Everyday Meals?
It is a good idea to use many types of cooking oils in your everyday meals, instead of just one. This will give you the benefits of each oil.
3. Which Cooking Oil is Best for Weight Loss?
Olive oil is the best oil to consider if you are looking for oils for your weight loss program. However, if you wish to consume fried foods even while trying to lose weight, choose canola oil.
It is not necessary that all fats are bad fats. There are some good fats like saturated or trans fats, and our body needs them. Before you choose any oil, check the amount of good fats in it. You should not consume more than 2 teaspoons of oil per day. Also, you should use specific oils for particular dishes based on their smoking-point and their flavour.
Also Read:
Amazing Benefits and Uses Of Soybean Oil
Mouth-Watering Dinner Recipe Ideas for Family
Surprising Health Benefits of Ghee