Common Foot Deformities and How to Manage Them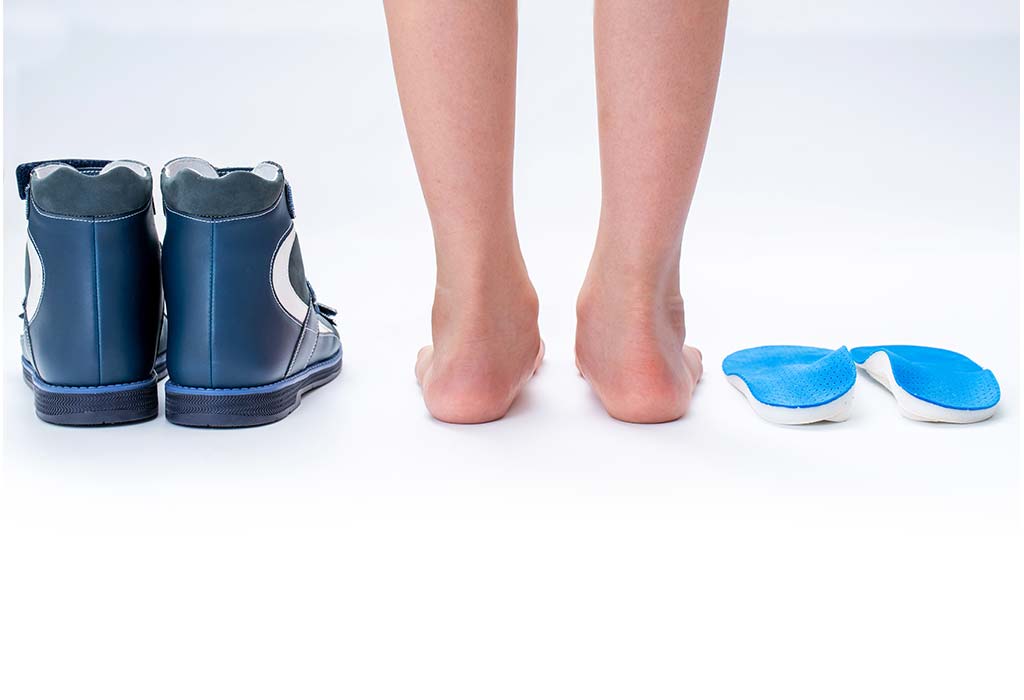 In this Article
Foot deformities may be caused by several things, including injuries and inflammation. The feet may become prone to several diseases and disorders due to daily harm such as running, walking, jumping, and trekking.
The feet are one of the most challenging sections of the body, with 26 bones in each toe. According to several scientific studies, people may walk 150,000 miles in their lifetime, equivalent to six times around the Earth. Foot problems are caused by various factors, including improper fitting shoes, diabetes, and aging. This article will go through some of the most prevalent foot issues, their causes, and when to seek treatment.
List of Ten Common Foot Problems
They vary from fungal to bacterial and everything in between. Many of the discoveries are very basic, although they may be excruciating at times. There are a variety of diseases that may affect your foot, ranging from plantar warts to bunions.
Here is a list of ten common foot ailments, including some unexpected facts regarding common foot problems.
1. Athlete's Foot
What Causes It
An athlete's foot is a fungal epidermal infection usually occurring between the toes. Furthermore, these infections might spread rapidly, causing considerable aggravation, blistering, and occasionally even pain. Athletes' foot has been most frequently contracted during a workout, sauna, or swimming where barefooted individuals wander about—fungi like warm, wet environments. Moist, wet shoes encourage fungal growth. The disease is highly infectious and may expand to the fingers, crotch, and skull.
Treatment
Anyone suffering from a fungal infection that will spread or worsen after being treated should visit their doctor to give appropriate antimicrobial medications.
Prevention
Keep your feet clean and healthy. Use clean towels to dry your feet. It is possible to get foot creams, absorbent powders, and other antimicrobial medicines at most pharmacy chains.
2. Bunions
What Causes It
Bunions are foot deformities that cause a hump on the big toe joint. This may cause the big toe to twist inwardly. Bunions are a type of hallux valgus. The most common cause of foot drop is wearing shoes that are too stiff or too thin. Tight shoes strain the MTP (metatarsophalangeal joint) where the foot meets the big toe. Women are much more likely to develop bunions as a result of their tiny shoes. A family history of bunions also increases the risk. A bunion can also be caused by inflammatory arthritis or polio.
Treatment
One may reduce inflammation by applying ice for 10 minutes at a time. Prescriptions for bespoke shoe inserts or splints to realign the big toe are available from podiatrists. Some people prefer surgery to treat a bunion if it persists and leads to extra discomfort.
Prevention
One can generally alleviate discomfort from a bunion with invasive procedures. Refrain from wearing heels, and you may purchase an extra-pressure bunion padding from a clothing store or pharmacist.
3. Diabetic Neuropathy
What Causes It
Diabetes patients are more prone to blood glucose swings. Diabetic neuropathy is a group of diabetes foot problems, which can harm the nervous system, especially in the feet. Additional risk factors include a history of excessive smoking, drinking, or diabetic neuropathy in the bloodline.
Treatment
A doctor may suggest therapies to avoid further nerve injury. People with diabetes need to get frequent foot examinations as well. In case of feet injuries, people should visit a doctor.
Prevention
Keeping fit and controlling glucose levels may benefit diabetic neuropathy patients.
4. Ingrown Toenails
What Causes It
Ingrown toenails occur when a toenail grows into the toenail trench, causing severe pain. Ill-fitting shoes cause ingrown toenails. Shoes that are too thin or too snug in the front may put additional strain on the toes. Other causes include improper nail trimmings, such as clipping toenails too short, or foot damage from activities such as jogging. Ingrown toenails run in families.
Treatment
Podiatrists and orthopedic surgeons may treat infections or painful toenails. The orthopedist or podiatry may prescribe antibiotics.
Prevention
Ingrown toenails may be treated and prevented in varied forms: Keep feet warm and tidy using antibacterial soap. After a wash, cut the toenails straight across.
From the outside in growth is increased by rounding the nails— wear good-fitting shoes with no pointed toes.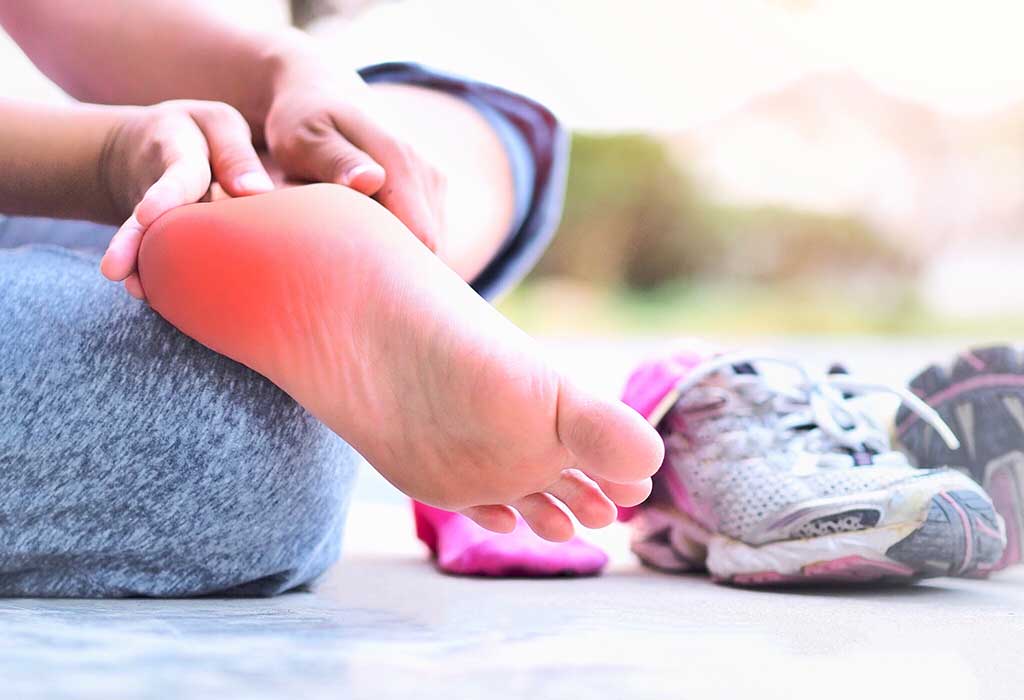 5. Plantar fasciitis
What Causes It
Plantar fasciitis is the most common symptom of heel pain, as per scientific research. Inflammation of the plantar fascia of the feet causes this disease, often causing weaknesses in the body's posture. Many reasons exist for a person's walking style. You may have a foot deformity if you constantly lose your balance or fall forward when walking. Some joint foot deformities and how to better manage them are discussed above.
Treatment
Many people can treat plantar fasciitis at home. Swelling may be reduced by rest and ice application. NSAIDs such as ibuprofen and naproxen sodium may help relieve pain. Extending the feet thoroughly before, during, and after exercise may help reduce heel discomfort. Supportive footwear may also be helpful.
Prevention
If these therapies do not work, people can try physical therapy or see a podiatrist or orthopedic specialist for additional assistance. A doctor may recommend steroid injections to reduce inflammation or customized orthotics to strengthen the heel.
6. Blisters
What Causes It
Blisters are a common occurrence that almost everyone will experience at some point in their lives. These common foot skin problems are more likely to develop after running or cycling for an extended time, especially if the foot has become damp or the footwear is not correctly fitted.
Treatment
Blisters are elevated fluid-filled pockets that are not usually considered a significant health threat. If blistering frequently appears in conjunction with flu-like symptoms, see your doctor.
Prevention
It is preferable not to rupture blisters and allow them to heal independently. The use of bandages may offer temporary relief.
7. Heel Spur
What Causes It
A heel spur is a calcium protrusion that forms between the shinbone and the arches of the feet. It is a common condition. Many people may not experience any symptoms, but these common heel ailments can be very uncomfortable and cause illness in their bodies.
Treatment
Ice packs, anti-inflammatory injections, over-the-counter pain relievers, relaxation, and orthotics shoe inserts are possible treatments.
Prevention
Because this is not a disease that One can identify quickly, a differential diagnosis must confirm its presence. Heel spurs form as a result of long-term stress on tendons and joints. Their occurrence may also be attributed to arthritic conditions, excess body weight, and the use of shoes that are either poorly fitting or worn out.
8. Stone Bruise
What Causes It

Metatarsalgia, also known as stone bruises, is foot pain. They can develop due to relatively high workouts or from wearing improperly fitted shoes, but they can also be a symptom of a more psychologically severe health issue. It is possible that the area between your toes and the arch of your foot will feel exhausted, with intermittent acute sensations, as if you have a stone in your shoe in this location. The severity of the symptoms may worsen over time.
Treatment

Rest, ice compression, and the purchase of better-fitting shoes are all effective treatments.
Prevention
If the pain does not go away or worsens, you should see a doctor as soon as possible.
9. Claw Toe
What Causes It
Claw toe or clawed feet occur when the first toe joint extends upward and the second toe joints drop ahead. This condition may be inherited, but it is also possible that it develops suddenly.
Treatment
Some people are not bothered by these foot-toe cramps, while others find it excruciating. Diabetes, osteoarthritis, and Down syndrome are some of the diseases that can cause claw toe. Splints, appropriate footwear, workouts, certain medications, and, in rare cases, surgery are all options for treating muscle spasms.
Prevention
To alleviate muscular spasms, many methods are available, including splint, proper footwear, and exercises.
10. Corns
What Causes It
Corns are raised, and thick patches of skin are commonly found on the bottom of the foot or between the toes. Typically, these are not painful at all, to begin with. These areas must form to protect the skin and keep the body from blistering.
Treatment
Corns can be caused by bunions, hammertoes, and ill-fitting footwear. They may become painful over time and should be addressed as soon as possible. In some cases, a doctor may advise a patient to have surgery.
Prevention
Corn tapes are available over-the-counter (OTC), and they relieve pressure on the corn while allowing it to recover properly.
In most cases, individuals are unaware that they walk and stand directly affects their body posture, leading to frequent foot abnormalities. For a variety of reasons, the way you walk may create difficulties in your life. You may have a foot abnormality that is giving you problems. With this information, you can now administer home remedies and treatments easily. While there are many others of this sort, including outer foot tendonitis and other heel ailments, consider the situation and severity of the deformity and get a professional doctor's opinion if needed.
Also Read:
How to Get Rid of Smelly Feet
How to Treat Skin Infection Naturally
Simple Natural Remedies for Leg Pain