COBRA Insurance – Benefits, Cost & Eligibility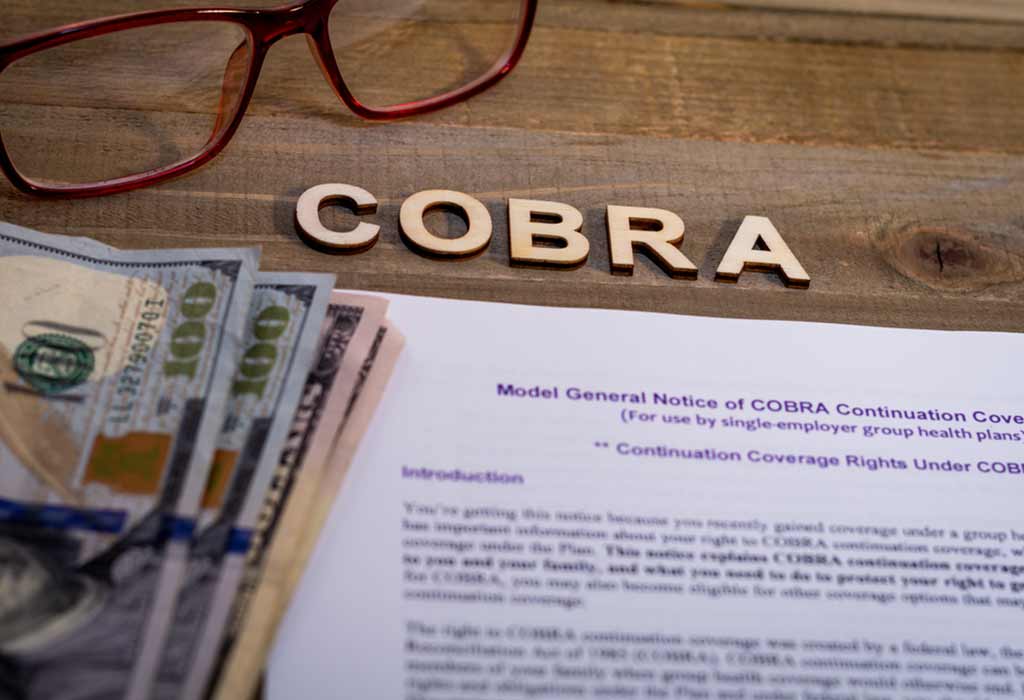 One of the hard realities to accept in life is getting laid off from your job. Accept it or not, but that eventually becomes a reality and pushes you into shock. But there are other things to figure out meanwhile you search for another job. And that is, what will you do about your and your family's health insurance when you are not on the job. Medical emergencies can appear at any time, and you should not compromise investing in them.
This is where you need COBRA insurance. It keeps your medical emergencies covered even when you are not employed. There are many other questions about this insurance that needs to be cleared. Like, whether you and your family stand eligible for it? Is it good for you and your family? Read along to get a detailed discussion on the COBRA insurance coverage.
What Is COBRA Insurance?
COBRA is a federal law more than a health insurance policy. It stands for Consolidated Omnibus Budget Reconciliation Act and was passed in 1985. This law empowers the employee to continue with the employer's health insurance cover temporarily if they lose their job. The core idea behind this law is to avoid a gap in health insurance for you and your dependents.
COBRA policy covers you with the same benefits as you had with your employer's health plan. But beforehand, when you were an employee in the company, your company used to contribute to your health insurance plan. But when you opt for COBRA, you will have to pay the 100% cost of the health plan.
Eligibility for COBRA Insurance
We assume that you were happy with your employer's health plan and wish to continue with it. In such a scenario, you are eligible for the cobra continuation coverage if you fulfil any of the following criteria:
1. You lost your job.
There are three scenarios of job loss that can qualify you for COBRA. These are:
You had quit your job.
You got fired, and the reason for the firing is not your misconduct or committing a crime at the workplace.
Your hours got reduced, and so you lost on your health insurance.
2. You had taken your employer's health insurance plan while you were on the job.
If you and your family were covered in your company's health plan, then the complete family is eligible for COBRA. But if you were the only one covered, then nobody else except you can opt for COBRA.
Your children or spouse stand eligible if they fall under one of the following categories:
You die.
You get divorced. If you included your spouse in your employer's health plan, they are eligible, and vice-versa.
If you switch to Medicare, your family can continue with COBRA.
If your kid turns 26 years in the meantime, they cannot opt for COBRA. However, they can get COBRA benefits till they get their insurance plan.
3. Your company qualifies for COBRA.
Most employers who offer medical benefits at the workplace need to offer cobra coverage to their employees once they leave. However, there are some exceptions to this. Companies with less than 20 employees do not offer COBRA. Also, if the employer discontinues the company's health plan for everybody in the office or shuts the business, then the continuation plan won't work.
How Does COBRA Work?
If you stand eligible for the COBRA coverage, your employer will inform the insurance company about the scenario within 30 days of your last working day. Moving forward, you will get a notification from your insurer. This notification guides you about how to opt for COBRA. It also holds information about the cobra premium you will have to pay if you wish to continue the cover.
You have 60 days to decide whether you will continue or reject the coverage. Once you take COBRA coverage, your health plan remains similar to when you were employed. But the catch here is, this time you will have to pay the 100% cost.
You can keep the COBRA plan for 18 months. In few scenarios, this can be extended up to 36 months depending on the eligibility criteria.
Once the eligibility period expires, you will have to look for another health insurance cover. We will be discussing alternatives to cobra in the upcoming sections if you do not wish to take COBRA.
COBRA terminates if you do not pay premiums on time. It can also terminate if you get another job offer with health cover.
State Laws for COBRA Insurance
While state laws differ considerably from one state to another, most states have mini-COBRA laws in place. These laws are similar to COBRA but are applicable in companies with less than 20 employees.
Following laws provide similar cover to their ex-employees like the federal COBRA policy. However, the eligibility period differs:
16 states keep mini-COBRA coverage for 18 months.
California & New York have mini-COBRA for 36 months.
Connecticut allows its people to keep mini-COBRA for 30 months.
The following states permit mini-COBRA for a minimal time:
Oklahoma allows it only for 63 days.
Hawaii, Georgia, and Tennessee have it for three months.
North Dakota permits 39 states.
Then some states will extend this eligibility. These are:
If you are in Florida and suffer from a disability, you can extend the period for 11 more months.
55 and 55 spouses in Illinois can extend the coverage till they become eligible for Medicare. But you need to pay a 20% administrative fee for the same.
In Massachusetts, the coverage can be extended to 30 months. And if you are a dependent, the coverage can be extended for 36 months if the employee dies.
For divorcees, the coverage can be extended to 36 months in North Dakota.
If you are in Oklahoma and need surgery or are pregnant, your coverage can be extended for six more months.
Cost of COBRA Insurance
COBRA permits you to keep your employer's health insurance plan. But that doesn't come cheap. It is because once you leave the company, you will have to bear the entire insurance premium. Apart from that, an additional 2% administrative charges also apply.
To give you a rough estimate, the average family health insurance plan costs the company a whopping $20k. And the employer contributes more than half of it! So these costs pass on to you once you are not on the job!
Pros of COBRA Insurance
If you opt to take COBRA Insurance, you will ideally have the following benefits:
Your health coverage remains the same. You can still visit the same network of medical providers.
You continue to relish the same choices, benefits, and services as you had earlier.
Cons of COBRA Insurance
It's always good to judge the pros and cons before choosing COBRA. The cons are:
The employee bears the entire cost of insurance, making it costly.
You have a continued dependency on the employer. If the employer discontinues the insurance, COBRA will no longer cover the ex-employee or their dependents.
If the employer makes some changes in the health plan in the future, it affects the COBRA-covered employees too. You will have to follow the changes as well, even if they do not benefit you.
Applying for COBRA Insurance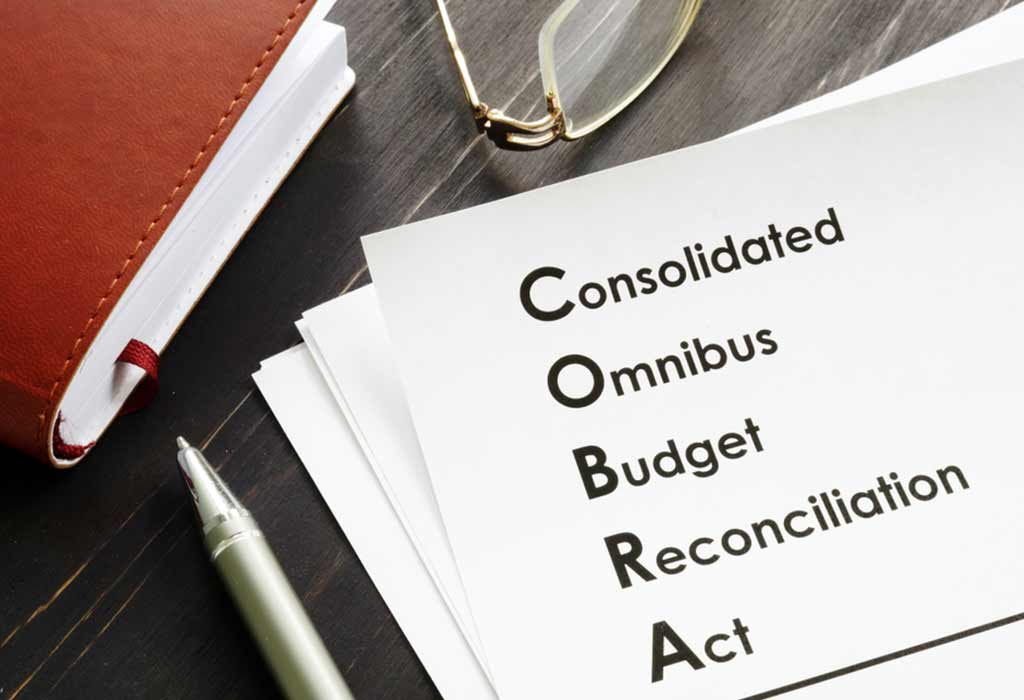 An eligible employee will get a letter from either the employer or the health insurer explaining how to apply and the COBRA benefits.
This happens within 30 days of you going out of your job, die or become eligible for Medicare.
If you cannot understand this letter, you can either contact the insurer or your previous company's HR.
You can take or reject the continuation coverage within 60 days.
But if you decide to take it up on the 59th day, you need to pay retroactive premiums back to the days when you became eligible for COBRA.
How Long Does COBRA Insurance Coverage Last?
The COBRA medical insurance can last anywhere between 18 to 36 months after the date you get qualified for it. The correct insurance period depends on what category you fall in, which is called the qualifying event.
If your qualifying event happens to be quitting your job or losing working hours, then the COBRA insurance period will be 18 months. In all other circumstances, you are entitled to take 36 months of coverage.
Supposedly, you become eligible for Medicare 15 months before leaving the job. Then your dependents and spouse get coverage for up to 36 months starting from the day you became eligible for Medicare.
Now we will cover all such scenarios in a tabular form and list the coverage lengths. The lengths might vary in few cases:
| | | |
| --- | --- | --- |
| Qualifying Event | COBRA Beneficiaries | Maximum Coverage Length |
| Quitting the job for any reason except extreme misconduct | You, your spouse, and dependent child | 18 months |
| Work hours reduction | You, your spouse, and dependent child | 18 months |
| You register for Medicare | Your spouse and dependent child | 36 months |
| Legal separation or Divorce | Your spouse and dependent child | 36 months |
| Your child does not remain a dependent child under the plan | Dependent child | 36 months |
| You die | Your spouse and dependent child | 36 months |
Termination of COBRA Insurance
There are ways to terminate your COBRA plan early. But remember, in case of termination, you cannot take another health insurance until you start a new job or there is an open enrollment period.
If any of the following scenarios occur, your COBRA coverage can be terminated:
You haven't paid your full premiums.
Your employer takes back the group health insurance plan.
You, your spouse, or the dependent enrols in another group health plan.
You, your spouse, or the dependent becomes eligible for Medicare.
You, your spouse, or the dependent displays misconduct like fraud.
In any of the mentioned cases, you will get a termination letter. The letter contains your last coverage date and alternative plans that you can opt for.
How to Decide Between COBRA & Other Options?
It is imperative to choose one most suited for you to get the best benefits. However, you may get confused between the many insurance options in the market. When deciding out of the many possibilities, consider the following factors:
1. Look for market offerings.
You get a COBRA notification within 30 days of your last working day. This notification holds the cost as well. You have 60 days to decide from this day. During this time, you can check alternatives to COBRA. Look for other market offerings, compare their prices, what those plans cover, and pick the one that suits you best.
2. Confused? Still go for COBRA.
Even if you opt for COBRA early, you can still change your mind and go for an individual market plan.
3. Things to ponder.
There are cases where COBRA looks the best despite high paying for COBRA. Consider that you have already paid a considerable out-of-pocket expense for the year; going for an individual plan will be stupidity then. It means you start from zero on the new plan's total out-of-pocket cost and deductibles.
4. Make the right choice.
Although the COBRA expensive plans may deter you from choosing it, your plan remains the same. Your medical network providers and drug list retain.
COBRA continuation plan might work great for you. But it is always good to find other insurance plans that you can purchase from the marketplace. After all, a health insurance premium should not burn your pocket. Consider all the pros and cons and make the best choice for you!
FAQs
1. Cost of COBRA health insurance per month?
As explained in the above sections, the premiums of COBRA insurance will be borne by you entirely with an additional 2% as administration fees, unlike earlier when the company paid 80% of health insurance while the employee paid the rest.
According to a survey in 2017, the average individual coverage on health insurance was around $7000 and between $18k to $20k for family coverage. But the employer contributed 82% for the individual insurance and 69% for family insurance.
But in COBRA insurance, it comes entirely on you. So, it comes to around $570 for individual coverage and $1.6k for family coverage per month. Note: This amount might vary.
2. Can I continue COBRA insurance with a new job?
Yes, you can. So even if your new company offers you a new plan, you can keep both. If you reject the new one, then you'll have to wait for another new enrollment cycle on your new company's group health plan.
But, why pay two premiums? The probable reason could be, you want to continue with the same network providers, doctors, and drug list. But the new employers don't take similar kind of plan.
3. Does COBRA insurance work if I quit my job?
Yes, the COBRA insurance works if you quit your job or lose it. The employer notifies the insurer about your employment status within 30 days from your last day. The health insurer sends you a notification about the same with all the necessary details like premium costs.
You can decide to take it or leave it within 60 days from the date of eligibility.
Also Read:
Why You Should Have Travel Insurance
Reasons Why You Should Take a Pet Insurance
Effective Tips for Choosing Right Child Insurance Plans