Christmas Eve: History, Traditions and Activities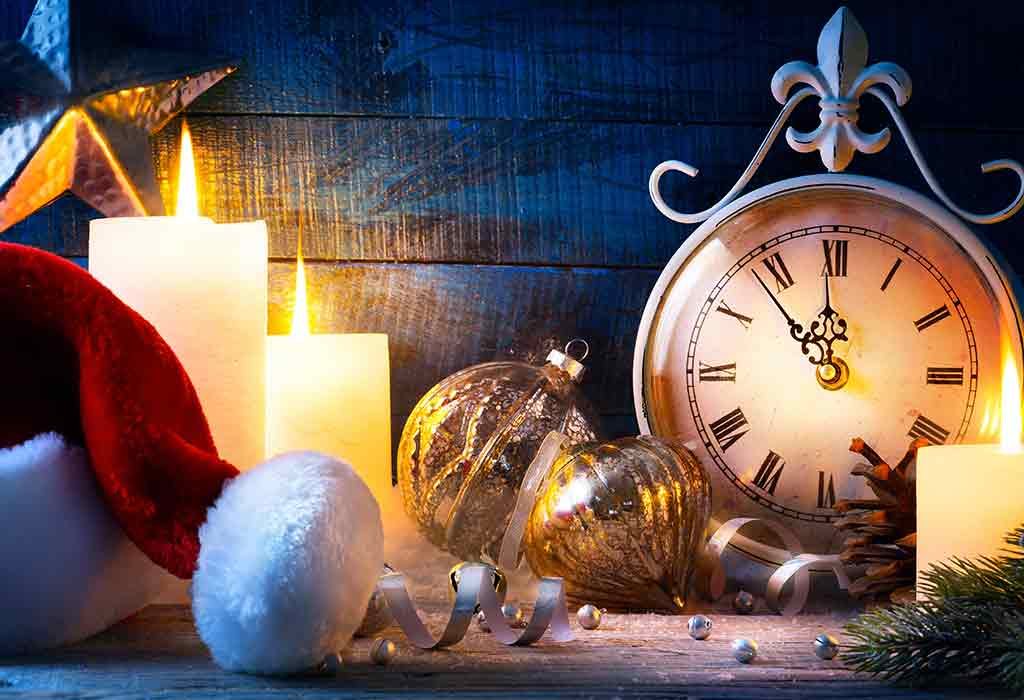 Christmas is looked forward to by people all around the world. It is a time meant to remember and celebrate the birth of Christ for practising Christians. For others, Christmas is a time to celebrate with family. Christmas Eve is often the time when families get together, to give, to love and to treasure and value one another.
When Is Christmas Eve Celebrated?
The evening before Christmas is most widely recognised as Christmas Eve. Sometimes, knowing what day is Christmas Eve is not so straight forward. At times, if Christmas day is on the weekend, the holiday of Christmas Eve may be kept on a different day. This is not very common, however.
Christmas Eve History
Long before Christianity spread across the globe, many Pagan cultures celebrated the Winter Solstice. As people began to believe in the gospel of Christianity and convert, they would need to now live for Christ and let go of their Pagan traditions. However, there were some people who found it very hard to let go of the festivities that centred around this time of year. They soon adopted the celebrations into their new religion, despite initial protests by the Church.
Because the people were now Christians, however, certain limitations and changes had to be made to their celebrations. The very reason it was celebrated was changed. While earlier it was the celebration of the Winter Solstice, it changed to become a celebration of the birth of Jesus.
Although devout and practising Christians celebrate the birth of Christ, the rest of the secular culture continues to celebrate the Winter Solstice. Since Christianity is so widespread, the celebration of the Winter Solstice, or "Yule" in some places, came to call by the Christian name, "Christmas" even though they are not the same festival. The mixing of Christian and Pagan traditions has become the more popular version of Christmas and is what the world is more familiar with.
Christmas Eve can be considered to be even more important than Christmas Day itself. This holds true for both Christian and Pagan traditions. The celebrations for Christians are held on Christmas Eve because according to the account of the creation of the world, the first day consisted of the evening first and then morning. Even the Biblical Sabbath begins at sundown. Christmas Eve is considered to be the start of Christmas Day. It is the time of day when tradition holds that Jesus was born.
For those who do not practice Christianity, Christmas Eve is a time for family, for celebrations, for parties and feasts.
How Is Christmas Eve Celebrated?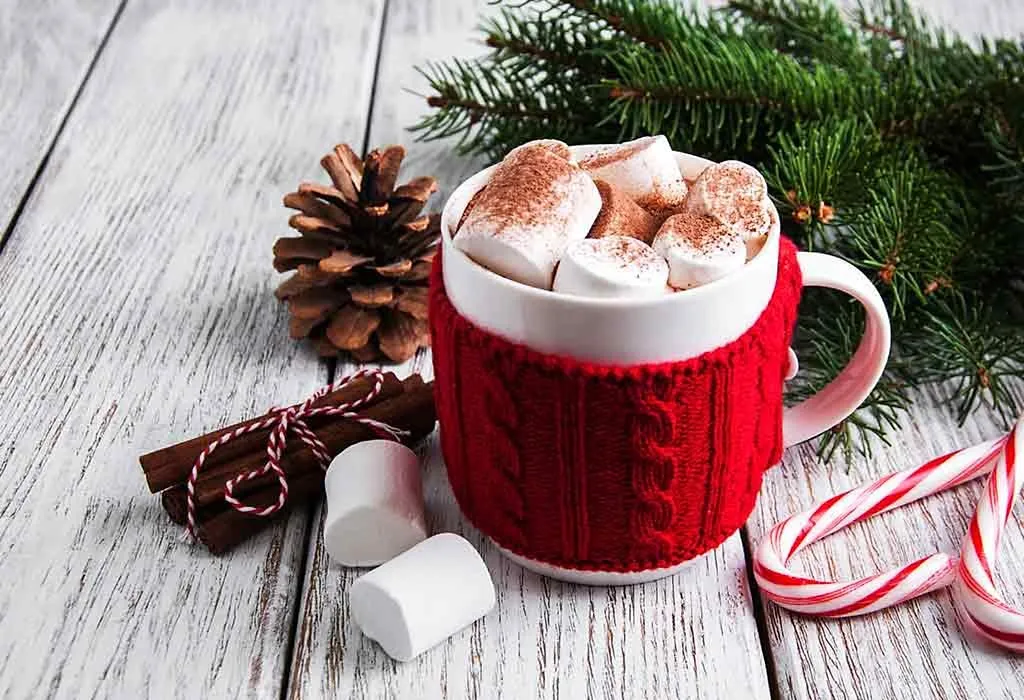 If you are wondering what to do on Christmas Eve, here are some common Christmas Eve traditions and activities:
1. Hot Chocolate and Christmas Stories
There is something comforting and special about gathering together for that warm-up of hot cocoa and enjoying some classic Christmas tales. Christian families will tell the stories of the birth of Christ, while others may enjoy classics such as "A Christmas Carol" that reminds us to always have a good attitude and treat others with respect and charity.
2. Christmas Carolling
There is something to be said about spreading Christmas Cheer. Going carolling is a great way to do it. Either do it in your neighbourhood or visit places such as orphanages, nursing homes and hospitals. This is one of the most classic of all Christmas Eve activities.
3. Making Christmas Goodies
The sweets that are made in each country and family will differ. This will usually depend on local customs and traditions. However, one thing is for sure, everyone loves to do some home baking and make little goodie bags for visitors, neighbours, family and friends. The one Christmas goodie that may transcend most cultures is the beloved Christmas fruit cake.
4. Fill the Stockings
A famous Christmas tradition involves hanging up stockings, one for each person. The idea is to fill it with gifts. With kids, parents will often fill them up with gifts and chocolates while the children are asleep, so it appears to be a surprise on Christmas morning.
5. Leave Snacks for Santa and the Reindeer
In a house with kids, this tends to be a tradition to keep the magic of Santa Claus alive. Leave out a glass of bourbon or brandy for Santa to warm him up, and some carrots for the Reindeer. Some families leave out milk and cookies.
6. Go to Church
Church-going Christians never fail to attend a Church service on Christmas Eve to celebrate and give thanks for the birth of their Lord and Saviour, Jesus Christ. Some churches offer each person a Christmas Eve candle that is to be lit while singing certain carols.
7. Christmas Eve Bonfire
A tradition in some churches that have space is to have a Christmas Eve bonfire, where Christmas Carols are sung and warm drinks handed out to keep everyone cosy. You can do this in your backyard with your family as well.
8. Take-Out on Christmas Eve
Not every family has the tradition of cooking food for Christmas Dinner. Sometimes, the time spent in the kitchen is better spent with family instead, so ordering take-out or going to a restaurant is a fantastic tradition.
9. Watch a Festive Christmas Movie
Pop some corn, ready the hot chocolate and grab cosy and warm blankets; your Christmas Eve movie night is about to start. This is a simple, memorable and cosy tradition in some households.
10. Christmas Eve Party
If you are not into parties, a simple Christmas Eve get-together is also a great way to celebrate. Adults can indulge in the traditional Eggnog, while the children get the famous Christmas Hot Chocolate.
Christmas Eve Traditions Around the World
Before you send out those Christmas Eve party invitations, check out these Christmas Eve celebrations that are held all over the world. You may be inspired by some of the interesting celebrations.
1. Denmark
If you have ever heard of "Rockin Around the Christmas Tree" you have pretty much covered this special Danish tradition. On Christmas Eve, families in Denmark will dance around their Christmas trees, which are placed in the centre of their homes. They will even sing Christmas Carols as they celebrate in good Christmas Cheer.
2. Ireland
Christmas in Ireland requires a red candle standing tall in front of the window. This is left overnight on Christmas Eve. Christmas Eve Dinner will most often consist of roasted goose, cranberries, potatoes and vegetables.
3. Norway
In Norway, Families will have their own little ritual that they celebrate together. Often, they will bake a gingerbread house and eat a hot and filling rice pudding called 'Risengryngrot'.
4. New Zealand
Though most will think of a "White Christmas", those in New Zealand have a warm, summer Christmas as they live in the South Pole. Their Christmas traditions will often involve gathering with family and friends to enjoy a barbeque or casual cookouts. They will enjoy a feast of meat, seafood and their summer vegetables. Rather than having an evergreen or pine tree for a Christmas tree, most will celebrate under their native Pohutukawa, a species along the coast that blooms bright red during the month of December. Christmas Cheer on sunny days is found in the shade of this gorgeous tree, where people gather to sing carols.
5. Iceland
While the US has 12 days of Christmas, Iceland has 13. During this time, children will place their shoes near the window. It is said that 13 Yule Lads will go around visiting the homes of each child. If the child was good, the shoes will be filled with candy in the morning. If the child was bad, the child could expect a few rotten potatoes.
6. The Philippines
The Philippines definitely goes all out during Christmas. Each year they hold the "Ligligan Parul", a Lantern Festival that is sure to impress nearly everyone. Their lanterns are meant to be a symbol for the Star of Bethlehem.
7. Japan
Japan is not known for being one of the most Christmas-oriented countries in the world, but lately, they have developed a rather peculiar Christmas tradition: Kentucky Fried Chicken. There are no turkeys or home-cooked meals to be gathered about here. Instead, most who celebrate Christmas will head out to have some Kentucky Fried Chicken. After a successful campaign to market KFC took place in 1974, called "Kurisumasu ni wa kentakkii" it seems to have become a beloved Japanese Christmas tradition.
8. Portugal and Brazil
In these countries, most families will get together on Christmas Eve to have a late dinner. At midnight on Christmas Eve, gifts will be exchanged with one another and a toast made, wishing everyone a very Merry Christmas. Families will then attend Midnight Mass, with all their friends and family, and then celebrate with a few fireworks displays.
9. Poland
Families gather together to share a religious, unleavened wafer known as "oplatek". Each individual will break a piece off on Christmas Eve, and wish each other a very Merry Christmas. Dinners here often do not begin until the appearance of the first star in the sky. Most families will also leave an extra setting laid out at the dinner table. This is to prepare for any uninvited guest that may show up.
10. Norway
Holding on to one of the pagan traditions, in Norway, people still hide their brooms away as safely as possible. This is because people used to believe that evil spirits and witches would be looking out for brooms to ride on, on Christmas Eve.
Christmas is not just a holiday for Christians, and so there are many different ways, customs and traditions that are still held when it comes to celebrating "Christmas". The one common factor is that it is the time of the year to celebrate with family, to give, and to be merry.
Also Read:
Amazing Christmas Decoration Ideas for Everyone
Tips to Decorate your Home for Christmas
Christmas Messages, Wishes, and Quotes