Capturing Love With 20 Creative Couple Photoshoot Ideas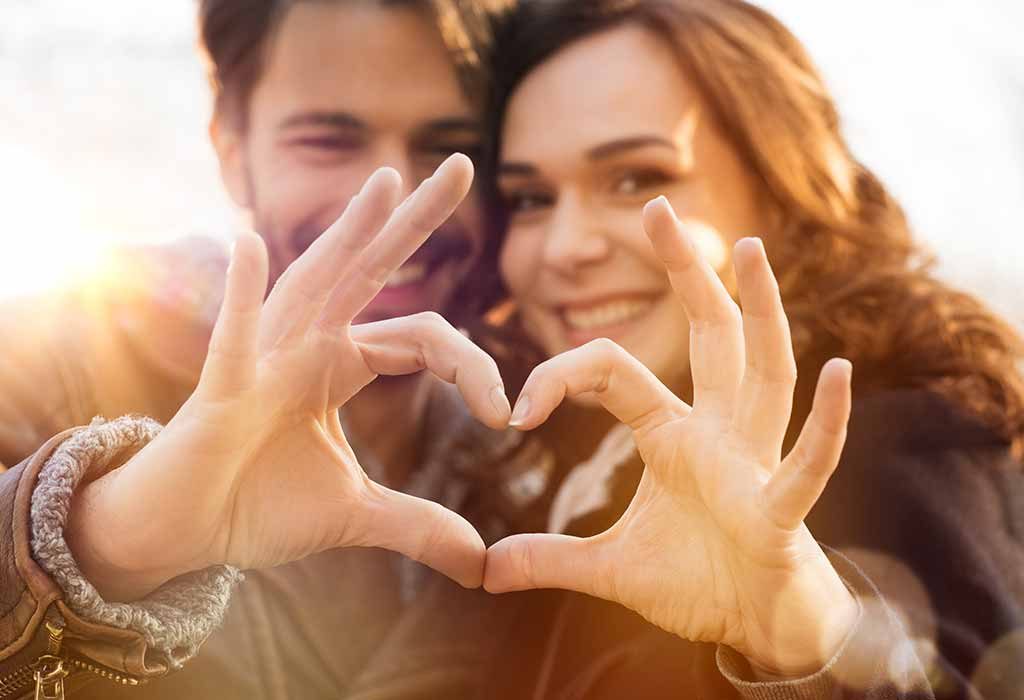 In this Article
True love can be a rare thing to find, so when you find it, it only makes sense to make as many memories together as possible. One of the ways that you can truly celebrate your love and hold on to the memory of it for the rest of your lives is to invest in a good couple photoshoot.
20 Posing Ideas for Incredible Couples Photography
Here are some cute couple photos ideas:
1. Dancing
Nothing says romance like a couple dancing. Make it extra romantic by taking the pictures at night and with candlelight, or you can just make it fun and playful and play some beats you can really have fun with. This is almost certainly going to bring out the genuine smiles and laughter that will make the memory worth keeping.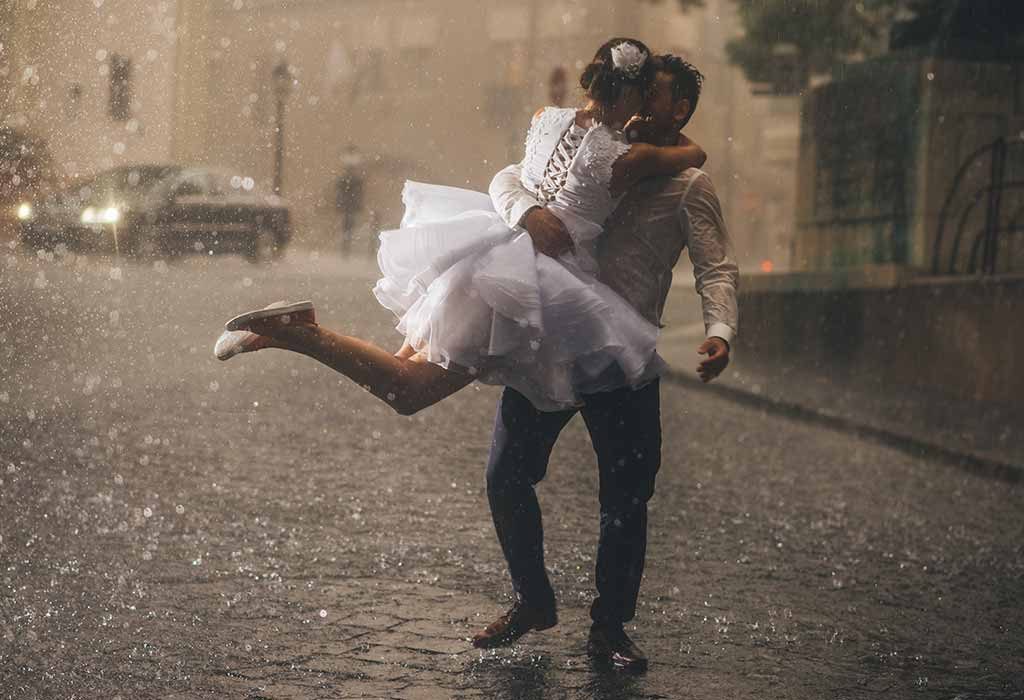 2. City Life
Go around the city and get yourself and your partner to pose at your favourite haunts. Have your photographer pose you two together on a park bench with your arms around your partner or look at the menu of your favourite restaurant.These types of pictures can capture memories of your favourite things to do and are memories that have more meaning to them.
3. Musical Moments
Music may not translate well on to a still picture, but the image of the two of spending time jamming together or perhaps an image of you playing something while your partner looking on lovingly will speak volumes.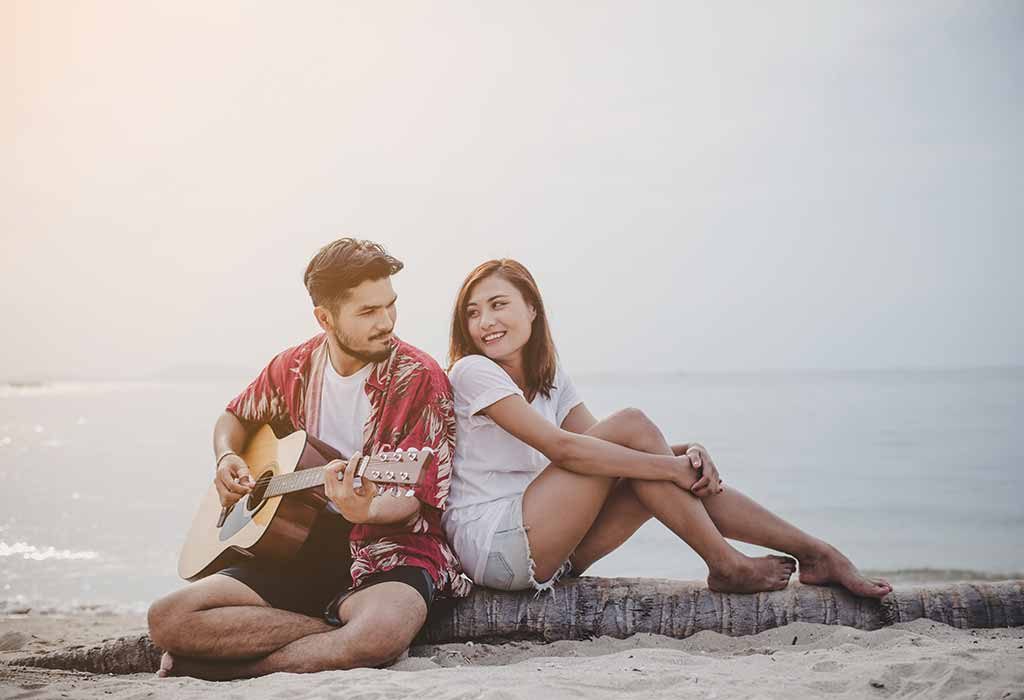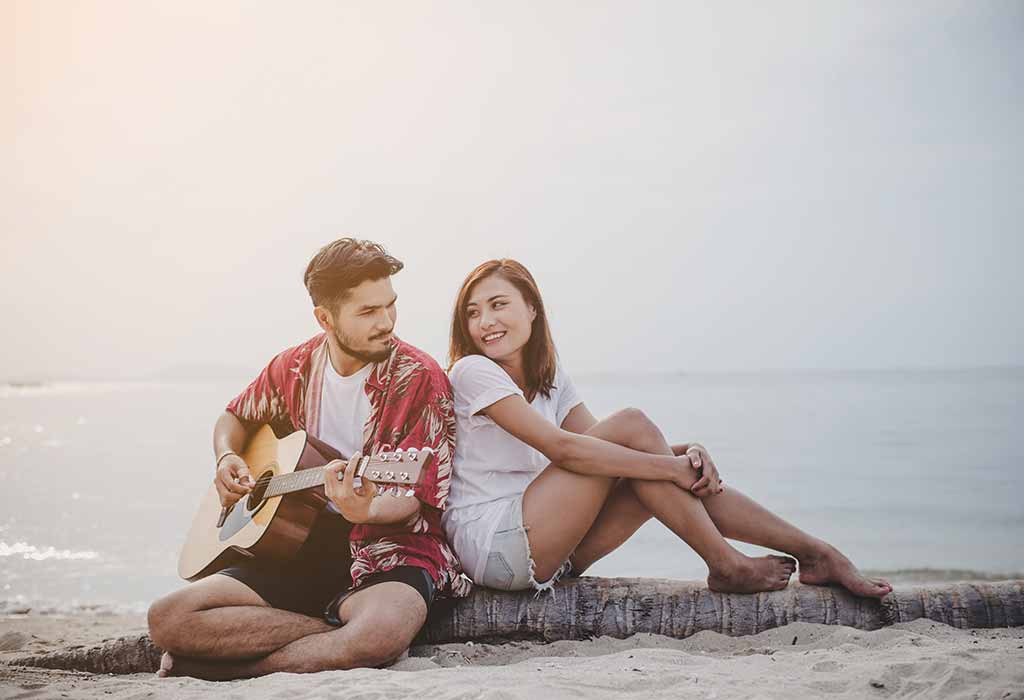 4. Date Night
Get dolled up and have some pictures taken at date night. Holding hands over a table lit by candlelight under the moonlight is one of the most romantic images out there and not one you will want to miss out on.
5. Goofing Around
Goofing around and acting like love-struck teenagers is not only fun and freeing, but also shows the child-like and carefree side of your love. Everyone has their own way of goofing off, so go ahead and act a little crazy.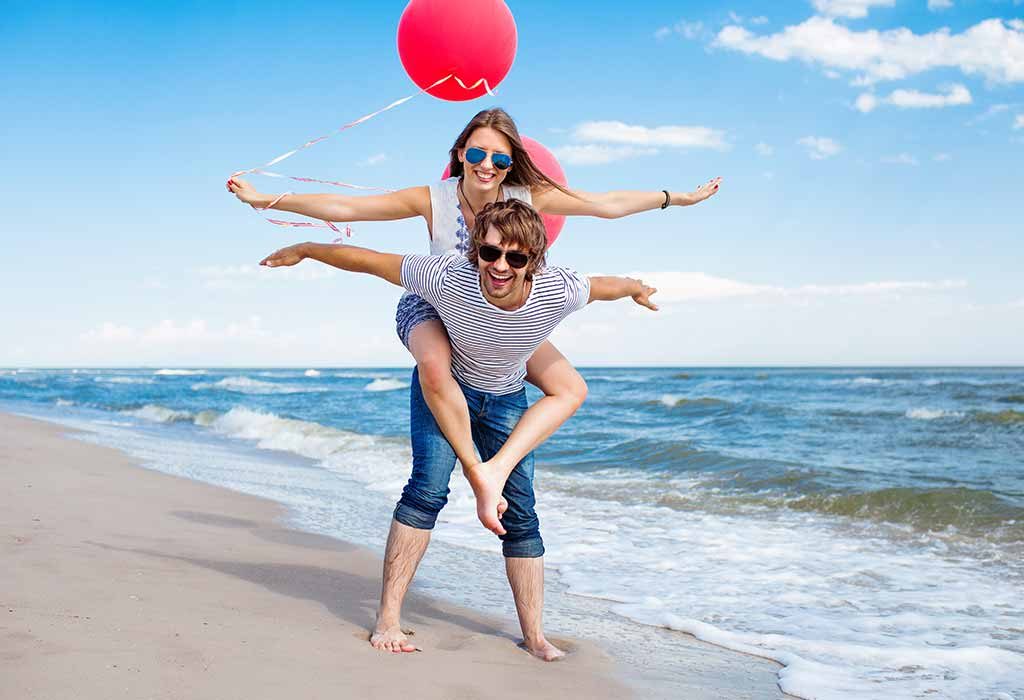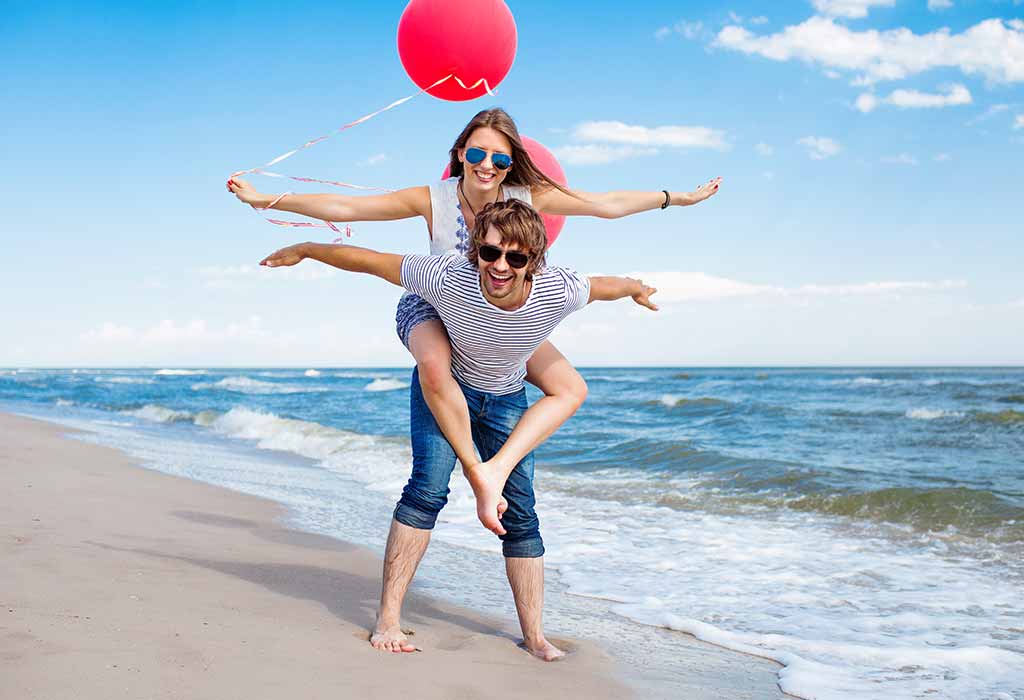 6. At Festival Time
It could be a Christmas, Diwali, Eid or any other celebration depending on what you celebrate, but something that shows you spending important moments with the most important person in your life. The festive décor and atmosphere is sure to add some beauty to your pictures.
7. Shared Interests
Couples usually find something to bond over, be it religion, a love for the same activity or a passion for the same things. Using this common interest in a photoshoot will surely make the moment more meaningful. If the two of you bond over books, you can have the photoshoot in the library, if you bond over a sport, say basketball, have a photoshoot on the court and get an image of the two of you bonding over something that makes both of you feel good and that you enjoy.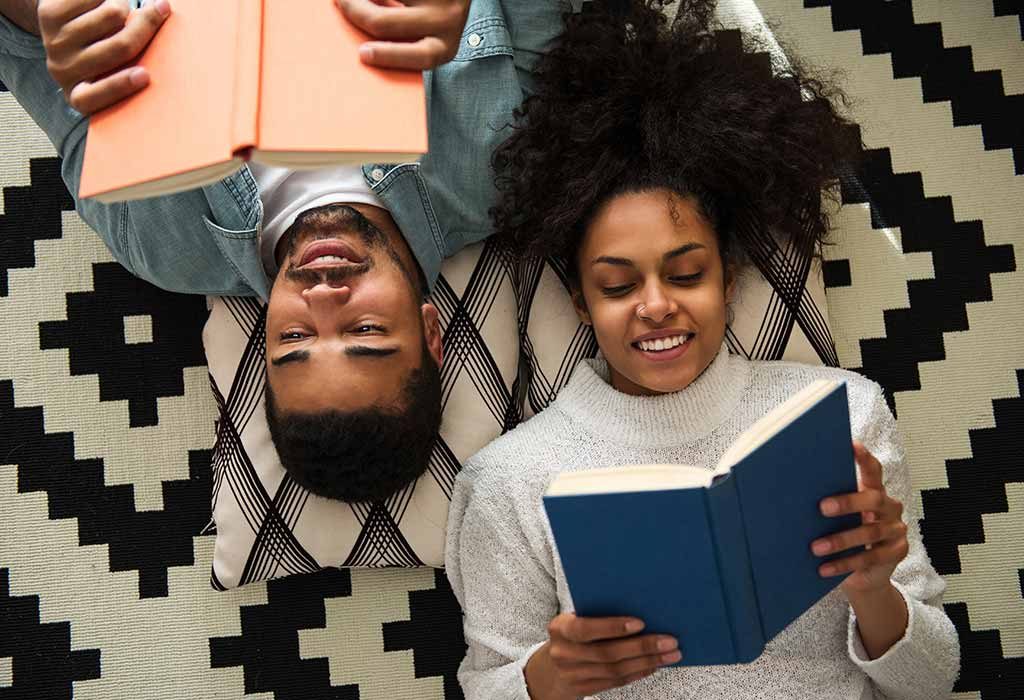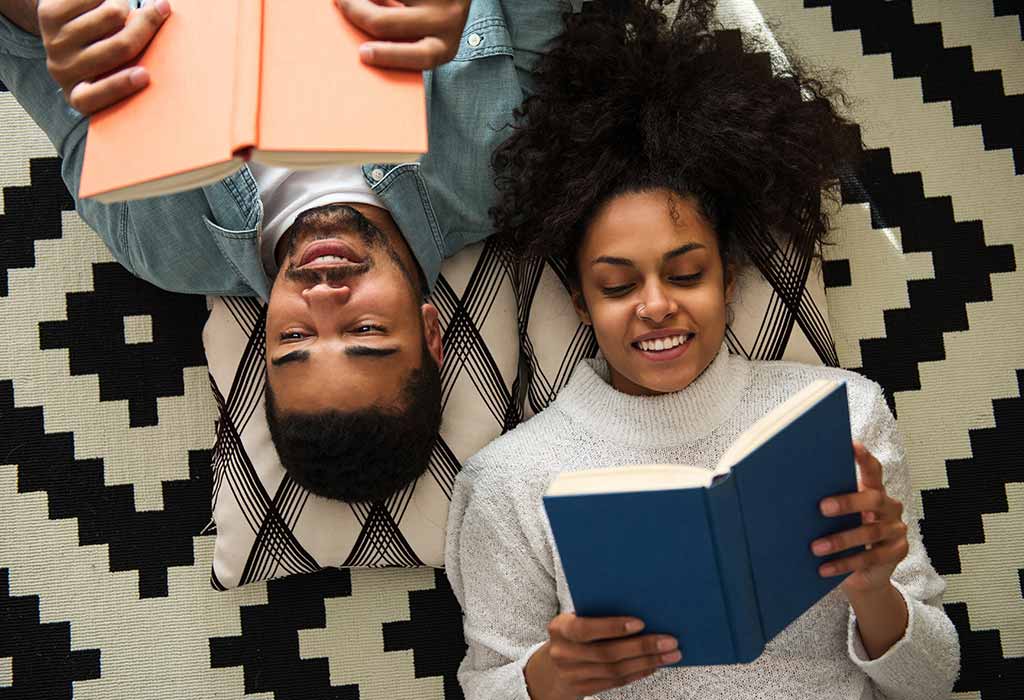 8. Dress up
Dressing up in costumes and posing for pictures is a lot of fun and is something you can really get creative with. You can either dress up as characters from your favourite shows, or you can just pick out costumes that suit a location. Posing will be easier when there is a theme in mind.
9. Call of the Wild
Plan a photoshoot out in the wilderness for some fun and unique memories for the two of you to hold onto. You can pose in a camping setting or while out on a hike.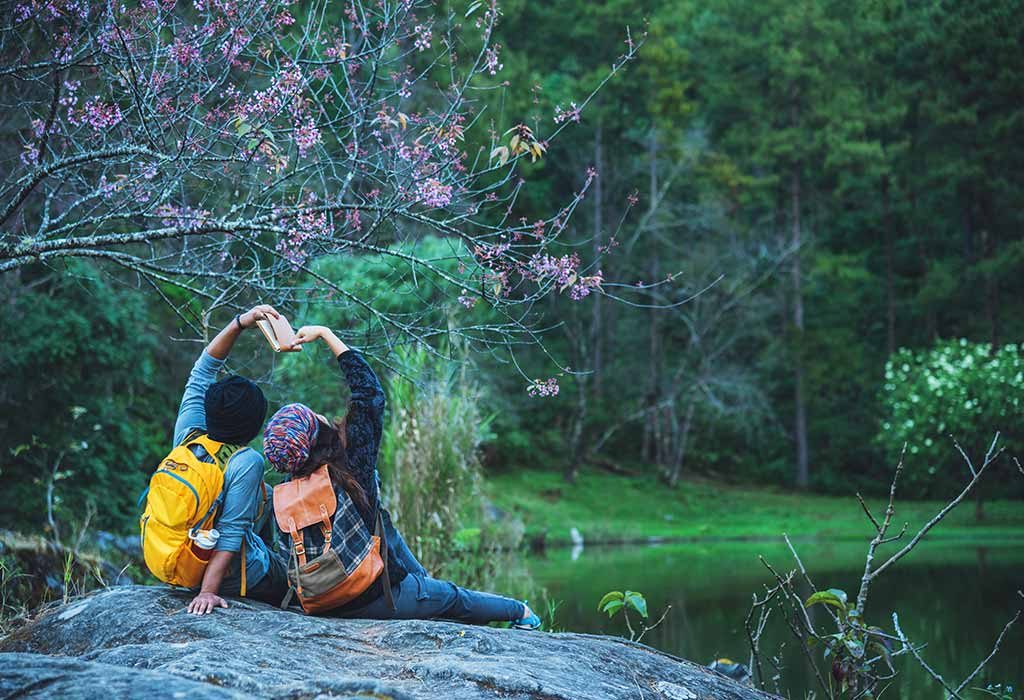 10. Details
While the face may have a lot of expressions, even pictures of random details, like a shot focused on your hands as you hold each other, a shot of your wedding rings or a picture of his hand holding out a flower and hers reaching out to take it.
11. At the Seashore
Everyone loves a beach outing, which is what makes beach couple shoot ideas a big hit. Plan out a day to spend at the beach and make some lovely memories that will last you a lifetime. Play in the sand together, build a sandcastle together or pose in front of the beautiful setting sun.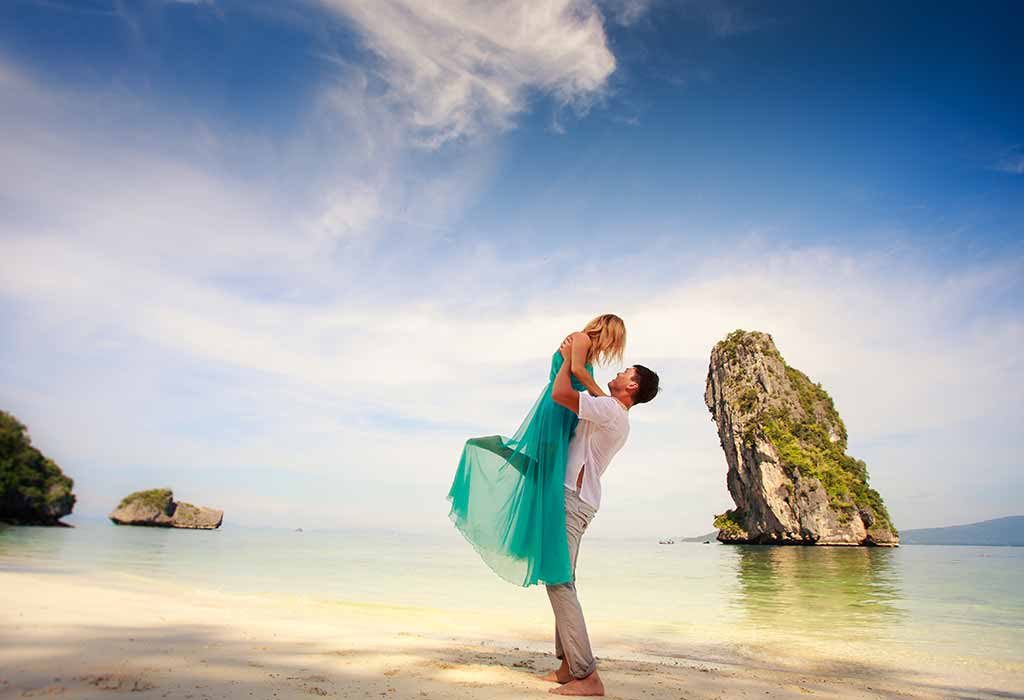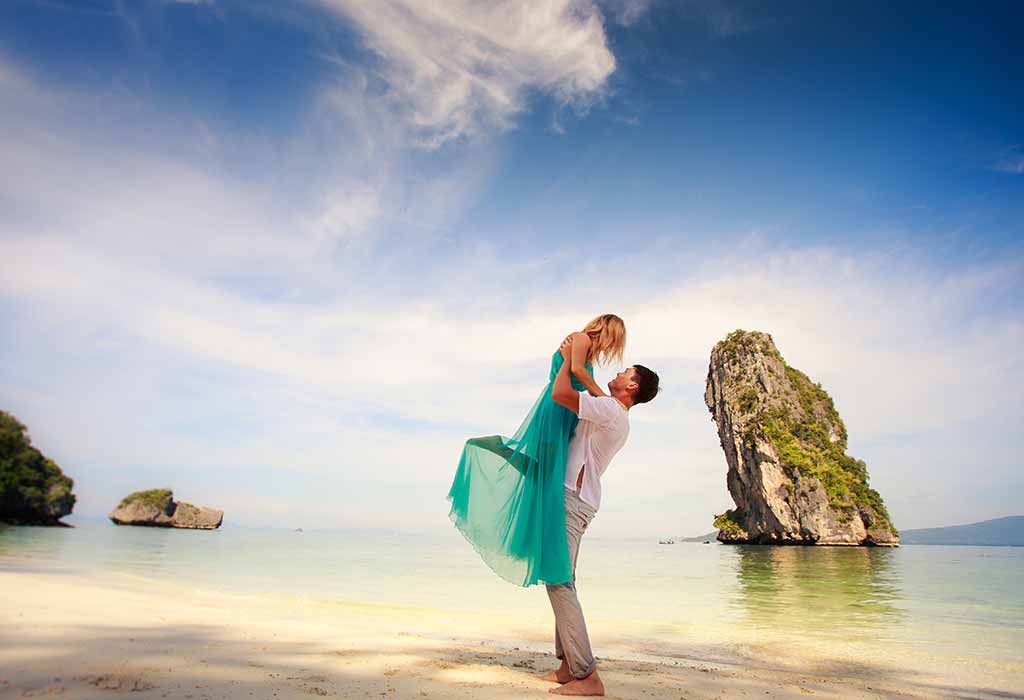 12. Stargazing
Stargazing brings with it a feeling of intimacy and isolation. It is a wonderful way to make it seem like the two of you are the only two people in the world. It may be a little tricky to execute this photo session due to the low lighting that is required, but the pictures will be well worth it.
13. Holding Hands
This one doesn't really require a set location; you can hold hands anywhere you find beautiful and worth remembering. The point of it is to show that there is mutual respect, unity and support between the two of you; it is so much more than simply an affectionate gesture.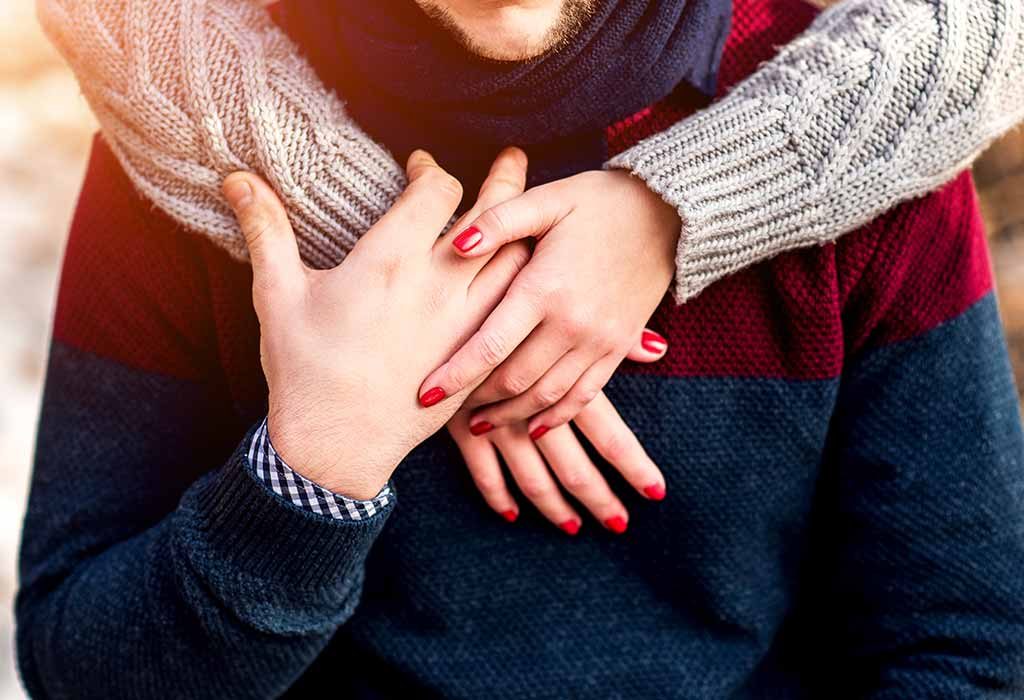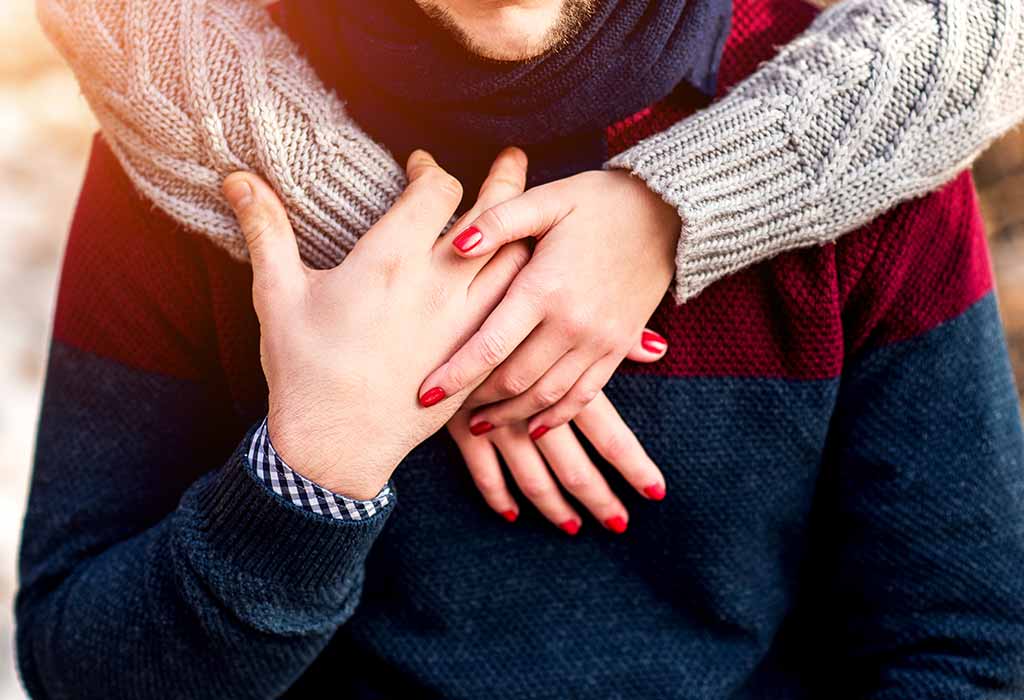 14. Lost at Sea
Hire a boat, and you can take some amazing seafaring pictures. Pose in front of the steering, or you can even imitate the famous pose from Titanic and stand at the bow of the ship with your arms held out. Other fun couple photoshoot ideas when out at sea is to take underwater pictures of the two of you exploring the marine life, or just having fun.
15. Celebrating Seasons
If you set your intentions to take a picture every season, you will be able to have a picture celebrating your love throughout the seasons and remember that while there are so many changes going on all around you, your love for each other will always remain the same.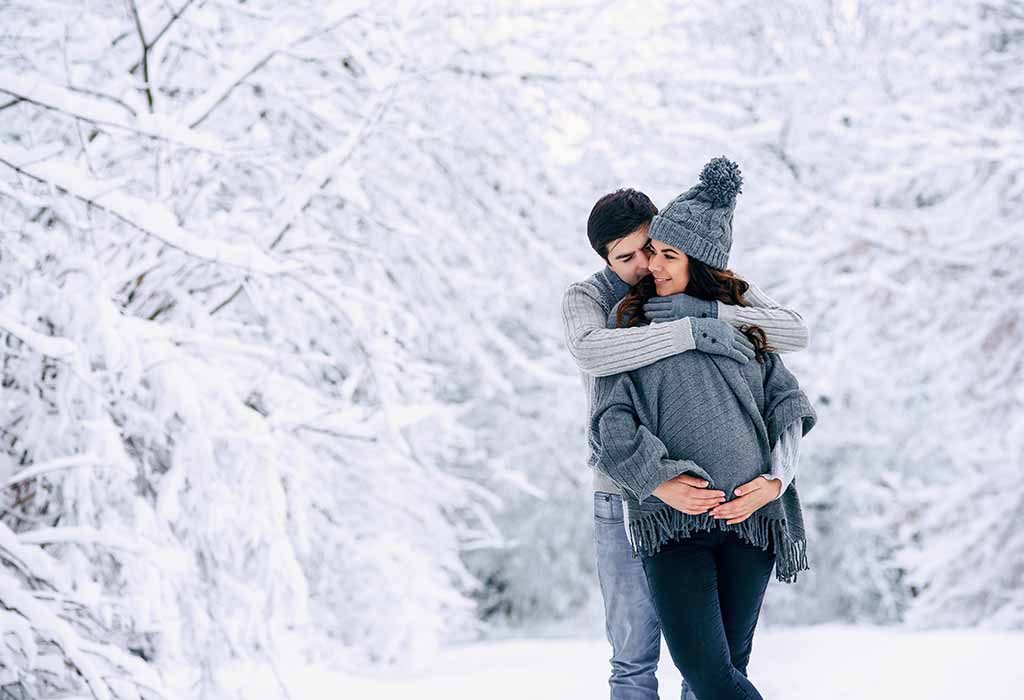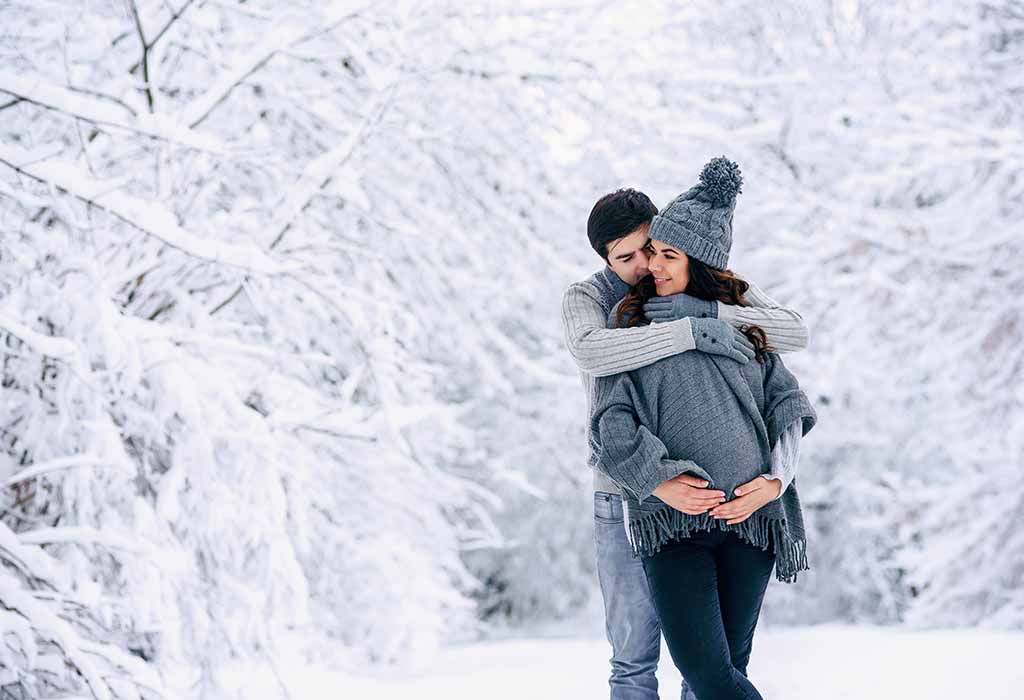 16. Sunsets
There are so many beautiful places where you have a great view of the sunset. It doesn't only have to be at the beach – it could be from the terrace of your building, a park bench, or a spot closer to nature.
17. A Good Match
Some couples enjoy dressing alike, and some may even have shared tattoos. When the picture is focused on the things that match, it only goes to show how good you are for each other. It doesn't even just need to be matching physically, but it could also be matching in something like volunteering at an animal shelter since it is a passion that the two of you share.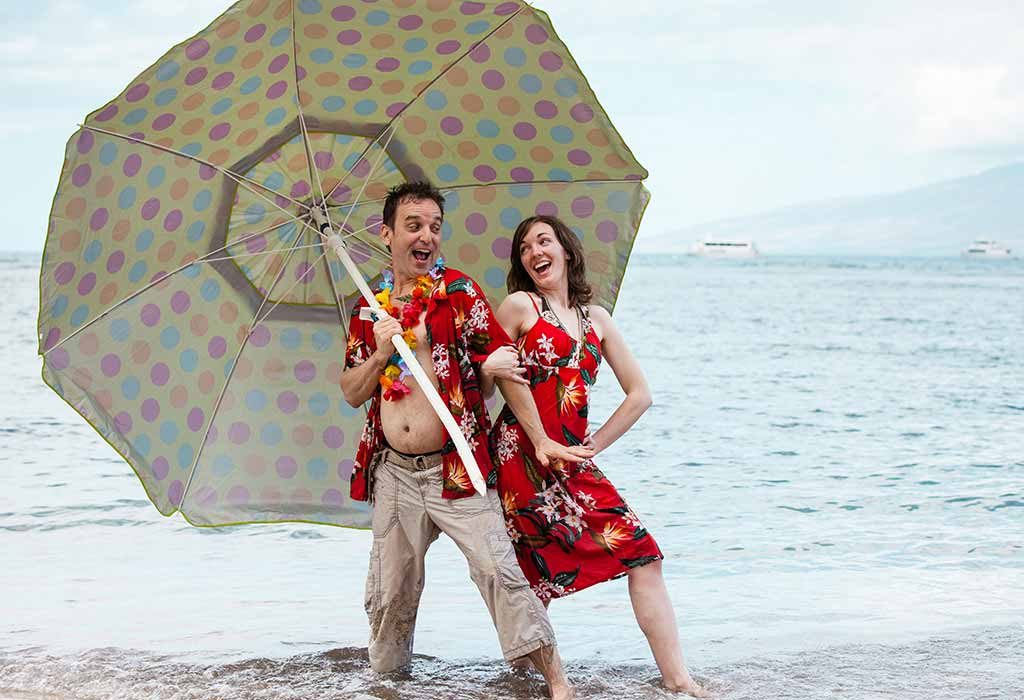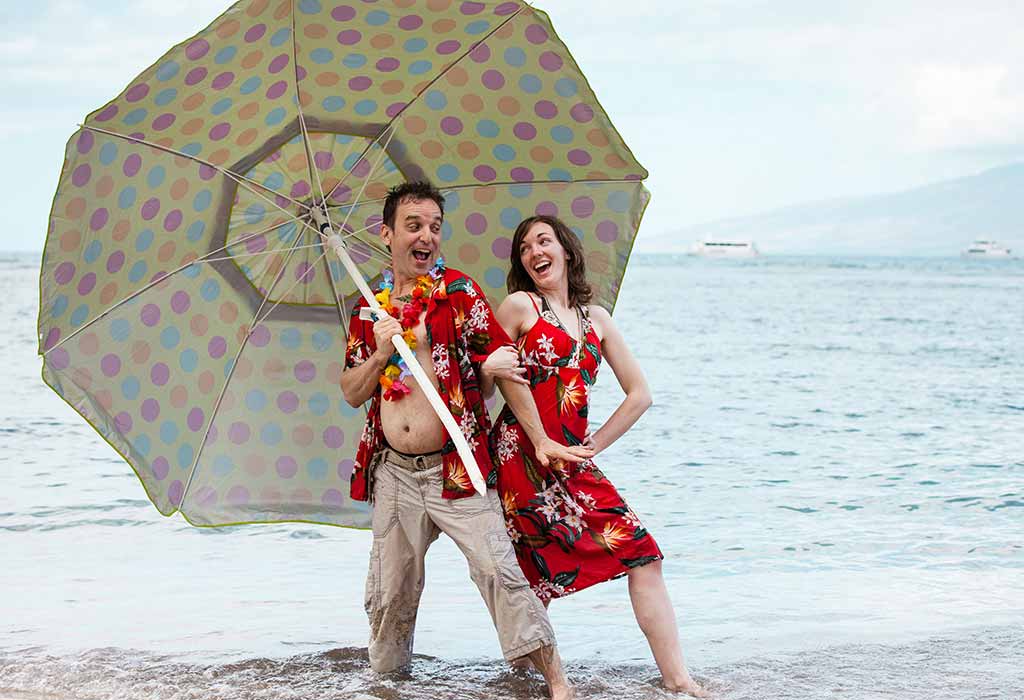 18. Road Trip
Grab the gear and jump into your car. Take a road trip to a place that you have always wanted to visit and go crazy with the pictures. It is worth remembering the good times.
19. Railway Adventures
Taking pictures while travelling on a train is a different idea, but one that also captures your sense of adventure in a similar way that the seafaring and road trip photoshoots might.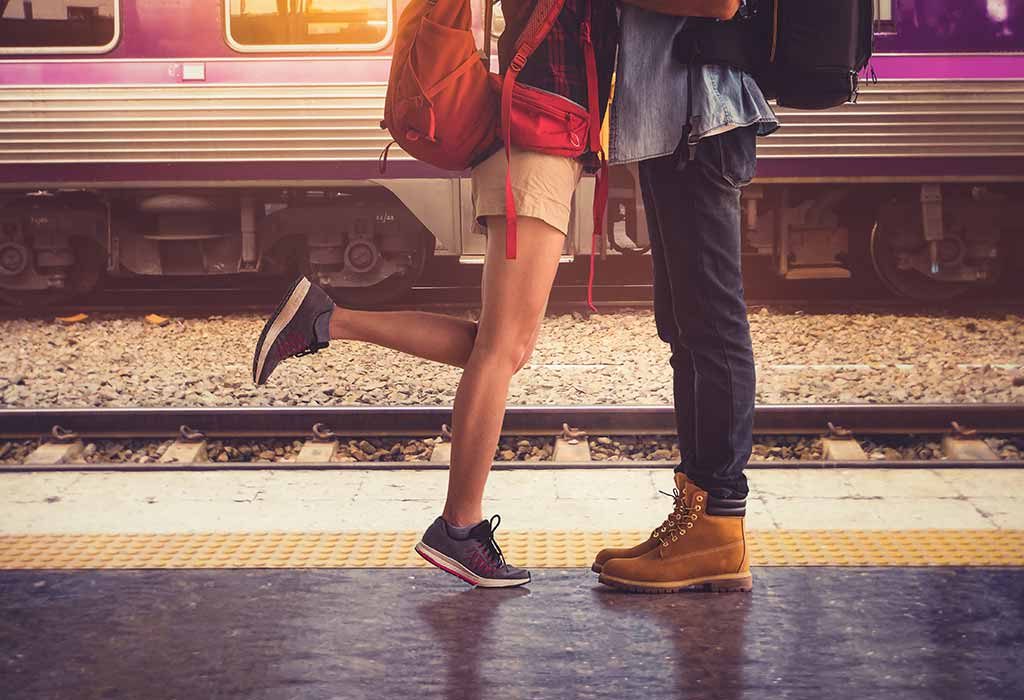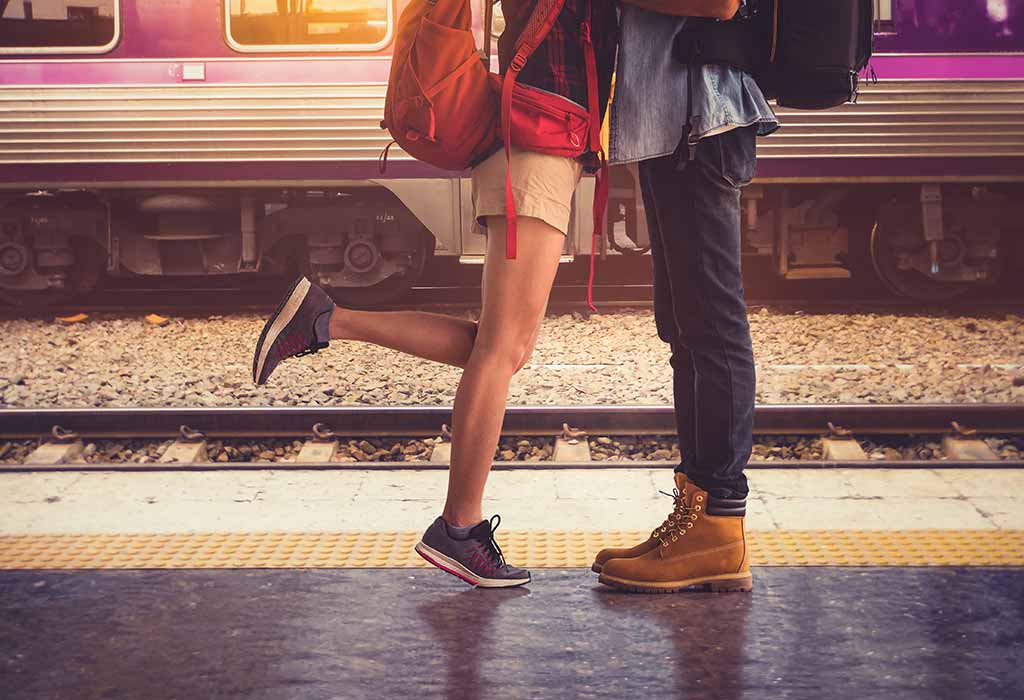 20. At Home
There are so many wonderful places that you can use to set up your couples photoshoot, but nothing can be more intimate and sentimental than having really good pictures taken artfully in your own home.
After starting a family, it becomes so much harder to give each other time and attention, so be sure to make some time to be with each other and do something sweet like have a photoshoot that celebrates your lives and passions together.
Also Read: Creative Family Photoshoot Ideas