Budget-friendly Perfumes to Gift Your Spouse This Valentine's Day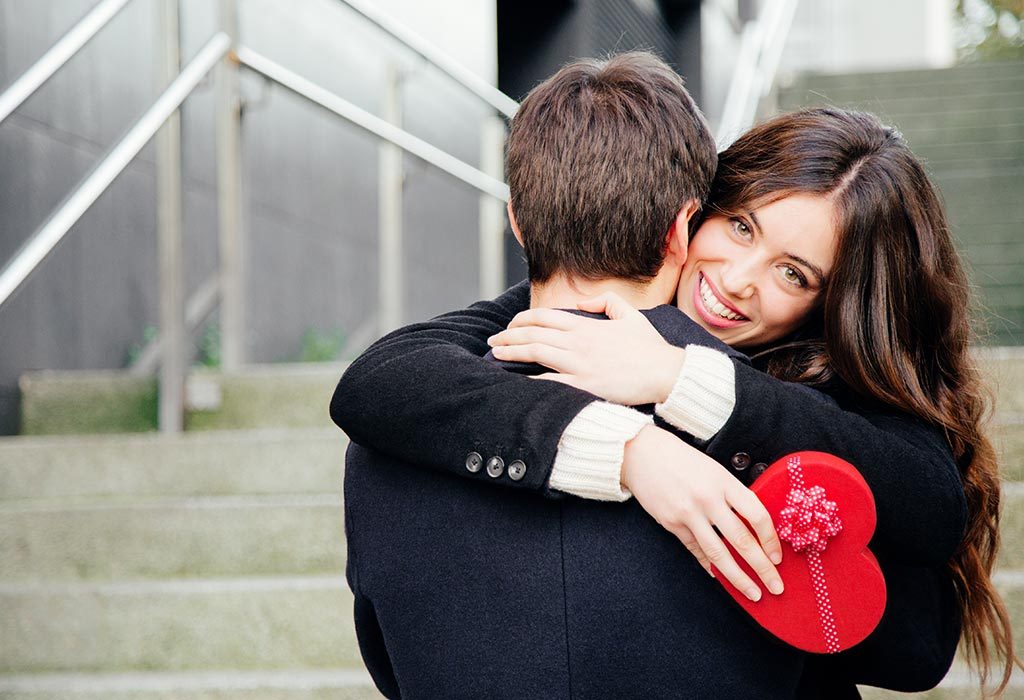 We love perfumes, to the point where they might be our favourite beauty indulgence; but finding quality and inexpensive perfumes that won't break the bank can be quite a tricky task. In fact, a lot of our favourite fragrances are ones that we can only afford to use as testers, because of how exorbitantly priced they can be. We understand that high-quality products aren't cheap, but it doesn't seem realistic to spend a quarter of our monthly paycheck on perfumes, does it?. Luckily for perfume connoisseurs, several fragrance brands are creating fun and unique scents without scary price tags. So if you've been looking to gift a sensual perfume on Valentine's Day to your significant other, and at the same time, don't want to empty your bank account, check out these perfumes that will keep you and your partner smelling fantastic on a budget!
12 Best Perfumes That Smells Amazing to Gift on V-Day for Every Budget
Picking out the perfect present can be hard, but if you know your spouse's preference in perfumes, it can be a whole lot easier to pick the ideal Valentine's Day gift for them. These fragrances for men and women come in different shapes and sizes, have cool packaging, and most importantly, they are budget-friendly! So ditch the stress of shopping and pick up one of these cost-effective, sure-to-please perfume gifts.
Perfumes Under INR 500
1. Park Avenue Eau De Parfum – Euphoria
Size – 50 ml
Park Avenue has come out with a new variant called 'Euphoria' which can be perfectly described as 'affordable luxury'. This perfume is an aromatic blend of orange, amber, and musk, and is ideal for both day and evening wear. Packaged in a chic, classy, black bottle, it's infused with a macho and robust fragrance that makes it the perfect accessory to gift your husband on V-Day. Trust us; this is going to be his go-to spritzer to wear before any business meeting or party.
MRP – Rs. 399/-
2. Jovan Musk Eau de Cologne for Women
Size – 100 ml
Experience the sensual feeling of Jovan Musk for Women. This perfume is a delicate floral combination of jasmine, neroli and bergamot, and has an earthy and seductive scent of musk as well. It gives off a sensual, classy, and signature fragrance that is sure to entice your significant other. This scent is highly recommended for romantic evenings and dinner dates.
MRP – Rs. 500/-
Perfumes Under INR 1000
3. Nike Up or Down Perf EDT for Men
Size – 75 ml
This perfume by world-renowned brand Nike is classified as a refreshing, cool, and an adventurous fragrance that is ideal for everyday wear. It is a lively blend of earthy scents and is perfect for people who want to try something edgy. This is a dependable fragrance as it has a long-lasting effect and will help you get through your day without the fear of body odour.
MRP – Rs. 890/-
4. The Body Shop Strawberry Eau De Toilette
Size – 30 ml
If strawberries are something that your partner loves, then they're definitely going to fall in love with this one. This fruity perfume by The Body Shop is a delicate combination of strawberry and sugarcane essence. It is fresh, light and has a sweet, fruity scent which is ideal for summer and daytime. Your partner is going to smell like strawberries all day long. What's better than that!
MRP – Rs. 845/-
Perfumes Under INR 1500
5. Davidoff Cool Water Man EDT
Size – 75 ml
Davidoff Cool Water perfume is an oceanic fragrance for men who forge their manliness on the waves of action. It is an aromatic blend of lavender, jasmine, oakmoss, musk and sandalwood which makes it a fresh and zesty fragrance. This is a fragrance that signifies nature, strength and purity. Don't you think it's a perfect gift to show your love and commitment towards your partner?
MRP – Rs. 1100/-
6. Victoria's Secret Love Spell Fragrance Mist
Size – 250 ml
Victoria's Secret perfumes are popular and for a good reason – they come out with quality scents and live up to every woman's expectations (in terms of perfumes, of course!). This one comes in a royal purple fancy bottle, and the fragrance is a beautiful blend of cherry blossom and peach that lingers for the entire day.
MRP – Rs. 1495/-
Perfumes Under INR 2000
7. Jacques Bogart Pour Homme for Men
Size – 100 ml
This perfume perfectly captures the essence of masculine strength and has a fragrance that lingers, with the notes of lemon blossom and rosemary creating a mesmerising aura. The perfume has aromatic, woody undertones and a sweet lightness which can instantly refresh your mood and lift your spirits. The scent also has a hint of Russian leather and birch notes that add a little edge to the perfume.
MRP – Rs. 1800/-
8. Hugo Boss Orange Sunset for Women
Size – 30 ml
This one is ideal to wear on a warm, sunny day. It has a floral scent and citrus undertones that will leave you feeling fresh even hours later. Just imagine wearing this and holding hands with your partner while watching the sunset. Sounds so romantic, sigh!
MRP – Rs. 1800/-
Perfumes Under INR 2500
9. Ferrari Scuderia Racing Red EDT for Men
Size – 125 ml
Ferrari Scuderia Racing Red has a woody fragrance with heart notes of lime, pepper and artemisia, middle notes of clary sage and lavender and base notes of leather, tonka bean, and cedar. Keeping in mind the daily needs of a contemporary man, this perfume is a masculine and modern creation. This perfume will give you the perfect zesty start to your day.
MRP – Rs. 2370/-
10. Mocemsa The Proposal
Size – 50 ml
An Indian perfumer, Pulkit Malhotra, has created this beautiful and sweet fragrance. It is claimed that whereas other Eau De Parfums (EDPs) have 10 to 15 per cent of fragrance concentration, Mocemsa's crafted fragrances have 25 to 30 per cent fragrance concentration. This makes the perfume intense and long-lasting. If you love roses but want to do something more than just give a bouquet of roses to your partner, then this perfume is perfect for you as a gifting option. The heart notes of the fragrance consist of Turkish rose petals, lilies and magnolias, and the base notes are of pink lychee, freesia and purple peonies. Doesn't that sound mesmerising!
MRP – Rs. 2300/-
Perfumes Under INR 3000
11. Azzaro Pour Homme EDT for Men
Size – 50 ml
This perfume is one of the best-selling fragrances for men in India and is known for the consistency of the scent throughout the day. Azzaro is a luxury brand which started as a fashion brand but then made its name in the world of fragrance. Azzaro is known for its creative fragrances which are bold and seductive. This perfume is ideal for office wear because of its long-lasting scent. With base notes of musk and wood, and heart notes of lavender, sandalwood, and basil, this perfume is both classy and masculine.
MRP – Rs. 3000/-
12. Burberry Weekend for Women
Size – 100 ml
Burberry is a global luxury brand with a distinctive British identity and focuses mainly on sunglasses, cosmetics and fragrances. The quality, durability and richness of their products make this brand (and the owner of Burberry products) stand out from the crowd. This perfume is ideal if you want something which can be worn during the day as well as during the night for parties. It has a soothing fragrance with heart tones of vanilla and peach, and base tones of sandalwood and musk.
MRP – Rs. 3000/-
With all the options of exquisite and tempting fragrances listed above, choose the one which is sure to lift your partner's mood and evoke fond memories. Also, they'll start smelling extra nice and tempting now! Remember to store the bottle in a cool and dry place and also, don't leave the perfume around with the cap open to keep its essence intact for longer.
Also Read:
Tips for Planning Romantic V-Day Getaway With Your Partner
Romantic and Creative Ideas to Make Valentine's Day Special for Your Wife