Bollywood Diva Sonam Kapoor Delights Fans With Her First Pregnancy Announcement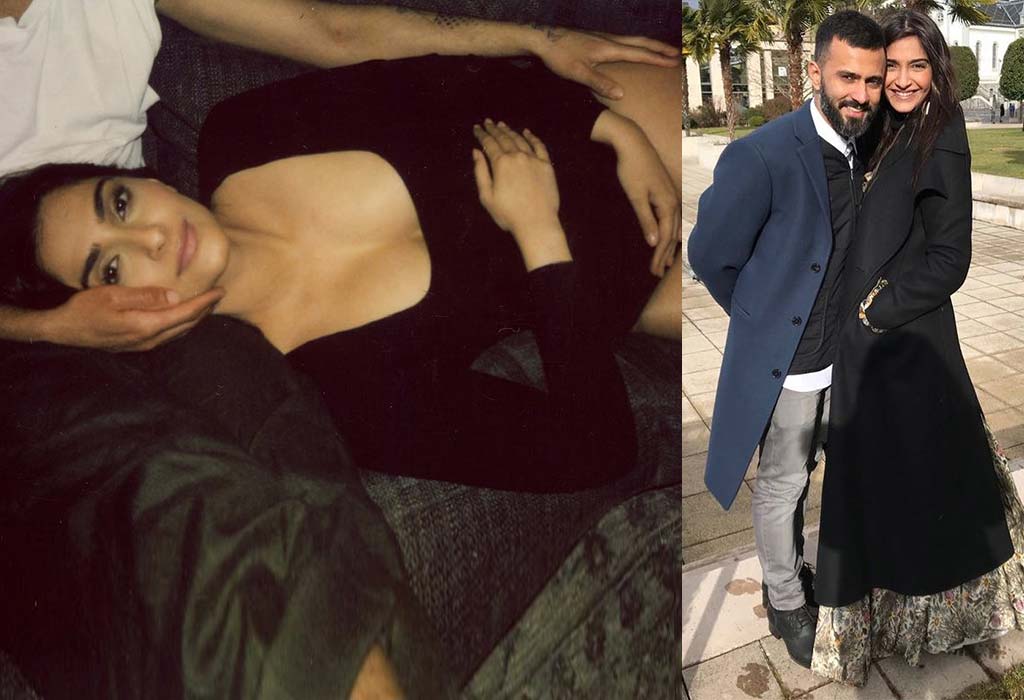 It's a time of celebration in Kapoor and Ahuja families as actress Sonam Kapoor is excepting her first child with her husband, Anand Ahuja. The beautiful couple broke the internet with their posts on Instagram by sharing some fantastic pictures from Sonam Kapoor's maternity shoot.
In the photos shared on Instagram, Sonam can be seen flaunting her baby bump in a black monokini with her husband Anand Ahuja by her side. Sonam also penned a beautiful poem in the caption, "Four hands. To raise you the very best we can. Two hearts. That will beat in unison with yours, every step of the way. One family. Who will shower you with love and support. We can't wait to welcome you. #everydayphenomenal #comingthisfall2022"
The couple, married since May 2018, also suggested their baby's arrival later this year in the fall by adding the hashtag #comingthisfall2022 to the post.
Along with Sonam and Anand, Anil Kapoor—the grandfather-to-be, has shared his joy on social media by posting, "Now preparing for the most exciting role of my life – GRANDFATHER!! Our lives will never be the same again and I couldn't be more grateful! @sonamakapoor & @anandahuja you have made us happy beyond measure with this incredible news!"
Sonam Kapoor's mother, Sunita Kapoor, also expressed her excitement about being called a Nani. She wrote, "Of all the names I have been called am going to love being called NANI the best ❤️ Yayy! Can't wait to to be a NANI !!!"
Friends, families, and other Bollywood celebrities have welcomed the news heartily and joined in the merriment by sending best wishes to the couple and the baby.
Sonam Kapoor has joined the list of divas who are all set to embrace motherhood soon in 2022. The stunning actress tied the knot with businessman Anand Ahuja in May 2018 in a private ceremony at her aunt's mansion in Mumbai. Since then, she has been living in London's Notting Hill.
Prior to this, Sonam was subjected to pregnancy rumours multiple times when photos of her in loose-fitting clothes went viral in 2021, leading to speculations on her pregnancy. However, she put those rumours to rest by sharing on her Instagram handle a story of her pampering with ginger tea and a hot bag on her period.
The actress was last seen in the 2020 Netflix special AK vs AK alongside Anil Kapoor and Anurag Kashyap. The Neerja actress will next be seen playing the role of a visually challenged cop in Shome Makhija's thriller movie 'Blind'.
Sonam and Anand will embark on their parenthood journey in a few months, and we wish them good health and lots of love and laughter as they expect the arrival of their baby!