Body Polishing at Home – Benefits and Steps to Do It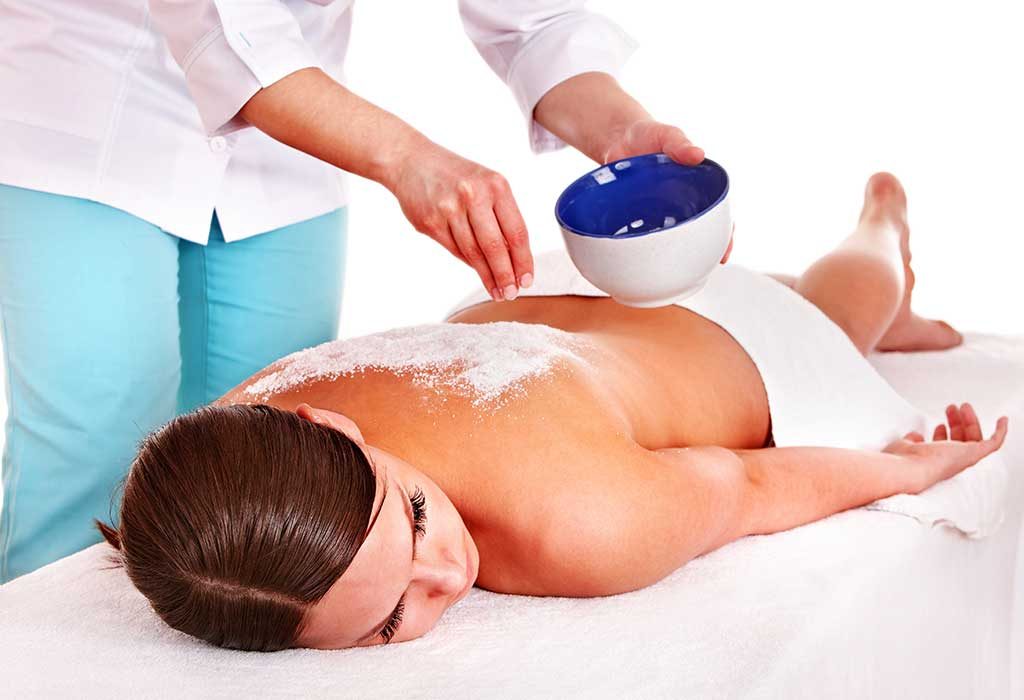 Pimples and zits appearing on your skin is your body's way of telling you that it needs to be cared for. Your skin is your largest organ and the way you take care of it will reflect the way you appear to be outside.
What is Meant by Body Polishing?
Body polishing is a process where you use an abrasive cream for massaging and gently exfoliating your skin. It clears up dead skin cells, boosts blood circulation and makes you feel rejuvenated by the end of the session.
Is Body Polishing Safe for Your Skin?
Of course! Body polishing uses a blend of essential oils and natural ingredients which are free from chemicals, additives, and sulphates – making sure your skin gets what it needs to restore it back to life. It cleanses your skin and gets rid of the dirt and grime, making it soft and supple just the way it's meant to be.
Amazing Benefits of Body Polishing
Following are some of the amazing skin polishing benefits:
Boosts your blood circulation and gives you that flawless radiant look
Removes dust, dirt, pimples, zits, and blackheads on the skin
Relaxes your mind and rejuvenates your body
Moisturizes your skin, reduces fine lines and eliminates wrinkles
Removes any signs of sun damage
No more dry skin and it helps in detoxification too
Promotes new cell growth and clears up dead skin cells
Gives you soft and supple skin
Step by Step Procedure to do Body Polishing at Home
If you're planning to do body and face polishing at home, then here's what you need and how to do it.
Ingredients
Pumice Stone
DIY Body Polish
Loofah
Olive Oil
Procedure
Take a lukewarm water shower and get ready with the ingredients
Gently massage your body with three tablespoons of olive oil and apply any DIY body polish
Add in the loofah (synthetic or natural, any works), and give yourself a nice massage for 10 to 15 minutes
Scrub your knees, elbows, and the other areas of your body
Take a shower and rinse well afterwards
Homemade Body Polishing Recipes
If you're still left wondering about the other ways on how to do body polishing at home, don't worry – we've got you covered.
1. Rice Flour Body Scrub Recipe
This full body polishing recipe works like a charm and is very easy to make. Start using it instantly!
Ingredients
Procedure
Combine the rice flour and sea salt in a big bowl
Stir in some turmeric powder
Add in coconut oil and mix well to make the consistency thick
Use this as your body scrub and apply it on your skin during shower time
2. Rose Petals Body Scrub
Do you love the smell of roses? We sure do and guess what? Rose petals are actually excellent for your skin. Here's how to use this homemade body polish for dry skin.
Ingredients
1/2 a cup of rose petals (dehydrated)
1 cup of sugar
2/3 cup of olive oil
1 tablespoon of shea butter
2 to 3 drops of essential oil
Procedure
Get a big bowl
Blend all the above-listed ingredients well
Apply it to your body, scrub and massage well, and rinse in lukewarm water
3. Strawberry-Sugar Body Scrub
The goodness of strawberries and sugar when combined gives you the ultimate exfoliating skin polishing treatment at home.
Ingredients
A cup of sugar
2 to 3 strawberries (fresh and crushed)
2 tablespoons of shea butter
3 to 4 drops of essential oil
Procedure
Blend all the ingredients in a bowl and mix well until smooth
Apply the scrub on your body and massage for a few minutes
Wash with lukewarm water and finish
4. Honey Body Scrub
Honey has antibacterial properties and when you combine it with rock salt and coconut oil, you get a natural body polishing scrub that not only heals your skin but moisturizes it and safeguards from sun damage.
Ingredients
1 cup of any bath salt
1 teaspoon of Himalayan rock salt
A teaspoon of organic raw honey
1/2 a cup of coconut oil
A tablespoon of rosemary leaves
Procedure
In a bowl, start off by mixing in all the ingredients well
Make sure the consistency is thick
Pour this blend into an airtight mason jar and refrigerate for roughly 15 to 20 minutes
Apply it to your body, scrub well and wash with lukewarm water once done
Tips to Remember
Here are a couple of tips to remember when it comes to making the most out of your DIY body polish treatment at home:
Check your skin type before you opt for any of these natural body polish treatment protocols. For example, sugar-based body polish recipes work well with normal skin but not so much for those with dry skin. Sea salt recipes are ideal for oily skin types while those with sensitive skin should stick to DIY scrub recipes that incorporate shea butter
Make sure to store your body scrubs in airtight jars and containers. Refrigerate these and make sure to finish using them up in a month. Commercial body scrubs last longer in terms of a shelf life because of the chemicals and preservatives added to them. And since these are completely natural and contain no synthetic or artificial ingredients, you'll have to use them up in a month or less since they're fresh and don't last as long
If you're using a body polish recipe with oil in its list of ingredients, be sure to stay careful when applying it. A few drops of oil and a slippery floor could lead to slips and accidents in the bathroom when you don't take care
Don't scrub your body with a lot of force. Be gentle, go slow, and massage the different areas smoothly. If you scrub too hard, you'll end up leaving scratches or marks which is not what you want
Avoid applying any of these body scrub recipes on cracked or damaged skin. Consult a dermatologist if you suspect you're experiencing any allergic reactions to any of these natural ingredients
If you want to take these body scrub recipes a step further, you can start off by adding in some crushed fruit. Any kind of fruit like orange, lemons, apples, and avocados work. You have plenty of room to explore and adding in the fruits will help detox your skin and keep it glowing
When you treat your body to a healthy lifestyle and complement it with the perfect skincare routine, you get glowing and flawless skin. Your outer self is a reflection of your inner self and how well you take care of it. Luckily, these body scrub recipes will have you covered and you'll be the envy of your friends and peers before you know it. Give it time, use these every day (or every other day) and you'll start seeing results really fast.s
Also Read:
How to Do Facial at Home with Natural Ingredients
Home Remedies for Facial Hair Removal
Skin Care Tips after 30 Years