Best Workout Apps That Everyone Should Try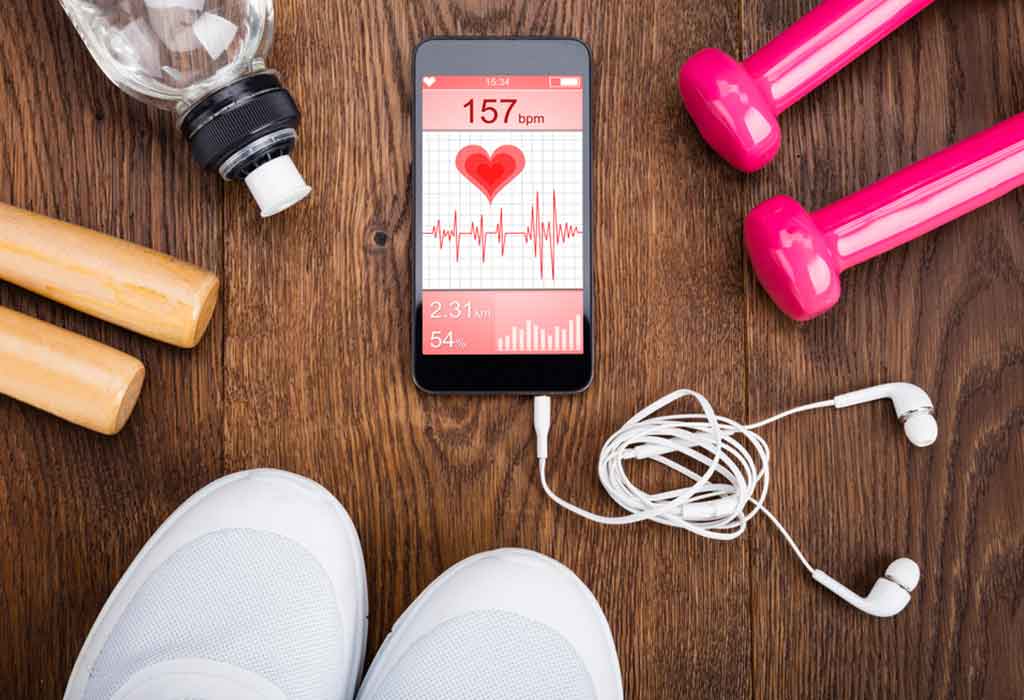 In this Article
For people who lead a busy lifestyle and cannot take proper care of themselves, a reliable fitness app can be a great solution. Whatever your fitness goal, the best fitness apps will help you add more physical activity and wellness to your life without a trip to the gym.
Top Workout Apps that Keep You Fit
As the pandemic has shut down gyms worldwide, having a 24-hour fitness app has become a compulsion! The app guides you through new challenging workouts, helps inactivity, and diet tracking gives insights on nutrition or helps chilling out. They offer the intensity of in-person classes but are available 24/7, making it super easy to fit a workout into your schedule. From HIIT-centric programs, marathon training schedule, 30-days yoga challenge, running-themed apps to at-home bodyweight workouts and meditation sessions, these free workout apps offer various choices. Get stronger by lifting weights, or incorporate some gentle, restorative movement like yoga into your routine with the best home workout app. Free workout apps for women are designed specifically to keep track of their movement, nutrition, and mindset. Remember, when it comes to getting in shape, consistency is the key! So, if a personal coach is needed, look for a workout app that involves letting an instructor watch over a video stream. For those who prefer privacy, an offline video or an audio coach might be able to guide them to enjoy exercising at home. Here are some of the apps that you can consider:
1. Fitbit Coach
Available on – Android, iOS
Cost – 39.99$ per year or 7.99$ annually
About the App
Fitbit Coach is a guided workout application that caters to your specific fitness level. The free version of the app has basic features. With a subscription, though, you get the maximum out of your wearable. After taking the basic fitness test, the Fitbit coach uses the daily activity logged by your fitness tracker to recommend workouts and exercises. These are dynamic workouts that adjust not only to what you've done but your capabilities, fitness goals, and feedback— just like a personal trainer!
2. Workout Trainer
Available on – Android, iOS
Cost – Free
About the App
With thousands of free workouts and custom training programs, including timed step-by-step audio, photo, and video instructions led by expert coaches, the Workout Trainer app is suitable for every stage of your fitness journey. At first, a simple questionnaire measures your physical fitness and generates recommendations for exercises and workout plans based on your targets. A hired one-on-one certified trainer can send a custom training plan tailored to your needs. The premium subscription provides access to more than 100 different training programs and other options to customize your workout routines.
3. Charity Miles
Available on – Android, iOS
Cost – Free
About the App
What would you do if every time you run, someone somewhere gets a warm meal? Keep running, right? Charity Miles donates money for a charitable cause on your behalf every time you run, walk or cycle. All you have to do is to select a charity of your choice before starting the activity. After completion, press the red button and check the app for the money you earned for the charity of your choice.
4. All Trails – Hike, Bike & Run
Available on– iPhone (Requires iOS 10.3 or later) iPod touch (Requires iOS 10.3 or later)
Cost – Free
About the App
This app is an excellent resource for folks who want to discover the best hiking, running, and biking trails worldwide or even new trails in national parks or your neighborhood. With more than 100,000 maps, user reviews, and photos, one can even find the best dog-friendly, kid-friendly, and wheelchair-friendly trails. Its recording feature tracks the user's progress on any hike with hand-curated GPS and topo maps. You can easily save your favorite trail and follow the hikers, cyclists, and runners that inspire you.
5. My fitness pal
Available on – Blackberry, Android, Windows, and the iPhone (H4)
Cost – Free
About the App
This app combines workouts with a specific nutrition plan. It tracks your diet and exercise routine and considers your body type to determine the optimal calorie need. The user can create customized calorie plans by scanning food barcodes and recording them in an online diary. With more than 350 exercises stored in its database, MyFitnessPal shows individualized calorie usage based on height, weight, and gender. Moreover, its active user community is a goldmine of tips and motivation.
6. Daily Yoga Workout App
Available on – iOS, Android
Cost – Free
About the App
This beginner-friendly app with more than 100 yoga and meditation classes is specifically designed for newbies for therapeutic purposes. The quick and simple yoga workout sessions are based on the area of your body you'd like to work on, depending on your experience level. The app also keeps records of your practices, connects you with other yogis to ask questions and share experiences.
7. Fit Radio
Available on – iOS, Web-free
Cost – 27.99$ per quarter
About the App
Incredibly useful and well designed, this music-streaming app features playlists for -workouts, yoga, and meditations. Whatever be your mood and routine, there is a song that fits. The free version of the app has limited content. A paid premium account will give you all the training sessions and genres your heart desires.
8. Map My fitness
Available on – Android, iOS Web-free
Cost – 5.99$per month, 2.99$ per annum for MPV (H4)
About the App
This free exercise-tracking app enables you to choose the activity, record calories burned through your device's integrated GPS functionality. However, a premium MVP membership adds advanced data, such as cadence and heart rate, when applicable. You can also manually update the data in the app. It works seamlessly with Fitbit, Apple Watch, Android Wear, Samsung Gear, Gramin, and other fitness tracking devices and allows cross-application data consolidation.
9. PEAR Personal Fitness Coach
Available on – Android, iOS
Cost – Free $5.99 per month for premium
About the App
This audio coaching app has a range of guided workout packages, coaching options, and fitness trackers to check your performance metrics and compare them with other fitness apps. Real human voices create a less monotonous exercising experience. The app will dial down the music you are listening to whenever the coach speaks. PEAR has a free tier but with a limited selection of workouts. To get the most out of the app, go for the premium subscription, which has unlimited access to the workout library and many additional features.
10. Jefit
Available on – Android, iOS
Cost – Free
About the App
Jefit is a popular bodybuilding and strength training app. Loaded with an extensive database of thousands of routines sorted by targeted body parts, the app provides workout plans and tracks your fitness goals. There are detailed instructions for each exercise, logs to monitor progress, numerous timers, and options to synchronize with your JEFIT profile. The app's free version includes cross-platform support, body stat tracking, a training log, and access to JEFIT's exercise database. The pro version offers an advertisement-free experience with the ability to compare stats with friends.
11. Zombies, Run
Available on – iOS, Android, Apple Watch
Cost -5 $ per month
About the App
Tired of the monotony of standard running routines? How about running for your dear life? Try out the first few missions offered by "Zombies, Run" and see the excitement come back to running. In this ultra-immersive app, you are running away from Zombies. However, it's just not mindless running; you have a mission to collect vital supplies while you escape from the Zombies. Mission instructions come through while running via the headphones, which are told through radio messages and voice recordings. Once you try the few free missions, you may subscribe to the app and unlock more.
12. Center
Available on – Android, iOS
Cost – $29.99 per month
About the App
As physical wellbeing is intertwined with mental wellness, one should look for an app to take care of body and mind. This app does just that by combining exercise, meal planning, and mindfulness to keep you fit at all levels. You get multi-disciplinary daily workout videos to follow at home or the gym, to keep it interesting. The Meal plans cover nourishment for the body, guided meditations, and sleep tips to take care of the mind. Center offers a 7-day free trial with a monthly plan of $29.99. However, you may find the yearly plan attractive; the heavy discount cuts down the monthly rate to $10 a month.
Ideally, a good fitness app should support multiple levels of expertise so that as you get fitter and more comfortable to push yourself to the next level. Take advantage of any trial period, and then try a monthly subscription to see if the app meets your needs. If you like what you see, you can always switch to an annual subscription, which usually lowers your monthly cost.
Also Read:
Must-have Family Apps
Best Apps to Help in Weight Loss
Top Health and Fitness apps for Women