Best Weight Loss Apps – Use Your Phone to Burn Calories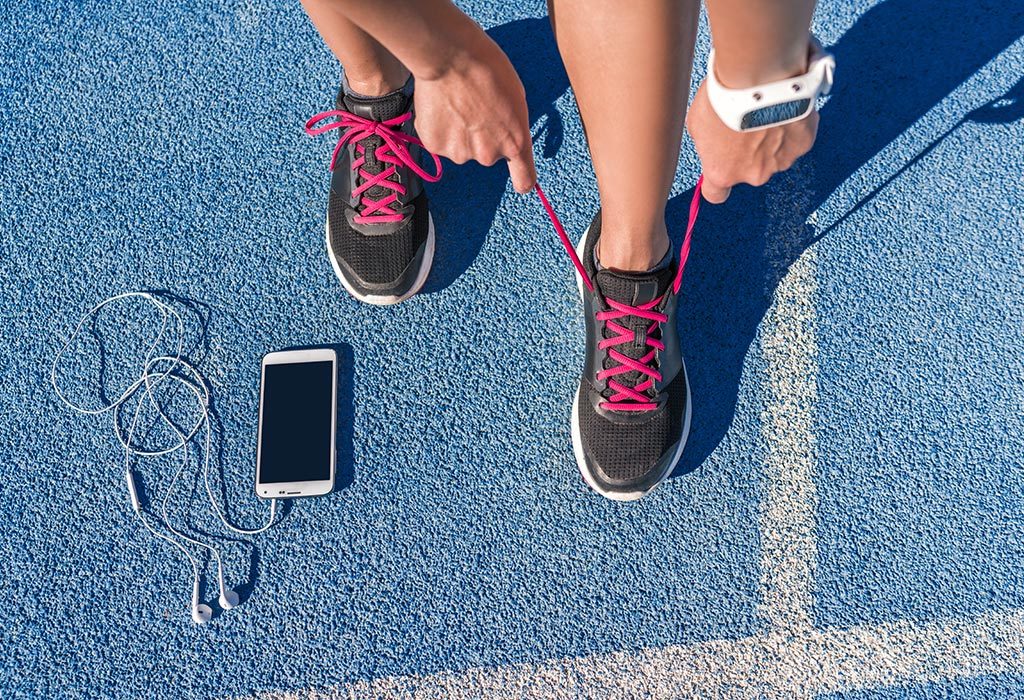 In this Article
Weight loss apps are very useful and incredible. You can download and use them on your mobile phone to track lifestyle habits like exercise and calorie intake. Some of these apps also have very good features like support forums and financial rewards that will keep you motivated towards your weight goals.
Must-have Weight Loss Apps That Can Aid in Reducing Weight
Here are some of the best exercise apps for weight loss.
Calorie Counter – MyFitnessPal
Tracking food on MyFitnessPal is easy and fast with an enormous food database, a recipe importer and a barcode scanner. The app keeps track of the nutrients and counts calories.
Key Features:
It has a nutrition database of over 11 million foods and includes many restaurant foods that are not very easy to track. It also offers food insights to help you make better and healthier choices. It can generate many reports, along with pie charts that give you an overview of your total carb, fat, and protein consumption. You can log your steps and exercise, and find support and motivation from the community.
Ratings:
iPhone rating: 4.7 stars
Android rating: 4.6 stars
Pedometer, Step Counter & Weight Loss Tracker
Also called Pacer, it helps you track your activities and get motivation and support from the community. It is designed as a health coach and a walking buddy.
Key Features:
The app features insightful data, fun challenges, outdoor routes, guided workouts, and personalised fitness plans to help you reach your fitness goals.
Ratings:
iPhone rating: 4.9 stars
Android rating: 4.6 stars
Lose it! – Calorie Counter
When you have a weight goal in your mind, lose it! This is a daily weight loss motivation app.
Key Features:
Plug in your goal weight and profile details, and the app will help you calculate your daily calorie budget. Then you can track your weight, food, and activities to reach the goal you set. The key features of the app include tracking food by taking a photo with 'Snap It', barcode scanning, and a status bar if you are planning on counting the macros. This app is different from all the other apps because of the 'Snap It' feature. This feature allows you to track your intake of food and the portion size just by taking pictures of it. It also has a community component that allows you to participate in challenges with fellow users and ask questions or share information on the forum.
Ratings:
iPhone rating: 4.7 stars
Android rating: 4.4 stars
WW (formerly Weight Watchers)
Weight Watchers (WW) has been consistently rated as the best diet app for weight loss. The app gives you access to fitness and food trackers, a supportive community, and thousands of recipes.
Key Features:
You can use its enormous database and barcode scanner to track what you eat and monitor your fitness goals with the help of an activity tracker. You will also be guided towards a healthier diet with a nutritional science-backed system. The aim is to help the users lower their intake of calories by assigning 'points' to foods according to their sugar content, calories, and saturated fat. The higher the presence of these components in a recipe, the more 'points' it will have. Based on goals, every individual is assigned a specific amount of 'points'. It also has a broad collection of recipes that will help you find the perfect meal according to your dietary requirements. It is the perfect meal planning app for weight loss.
Ratings:
iPhone rating: 4.8 stars
Android rating: 4.3 stars
Fitness Buddy – Gym Workout, Weight Lifting Tracker
This wonderful app is like a personal trainer right in your pocket.
Key Features:
The app has more than 100 home workouts, over 100 gym workouts for many kinds of fitness goals, along with animations, exercise videos, and instructions. On the nutritional side, you can browse through 100 recipes, find the right plan for your goals, and take the meal plan test.
Ratings:
iPhone rating: 4.8 stars
Android rating: 4.1 stars
Nike Running
Those interested in improving their running ability will find a lot of guidance here. This is a very popular running for weight loss app.
Key Features:
The app has tools like audio guided runs, GPS run tracking, weekly, monthly, and customised coaching plans, custom distance challenges, and community motivation. This makes it a great way to turn running into an enjoyable and effective form of fitness.
Ratings:
iPhone rating: 4.8 stars
Android rating: 4.5 stars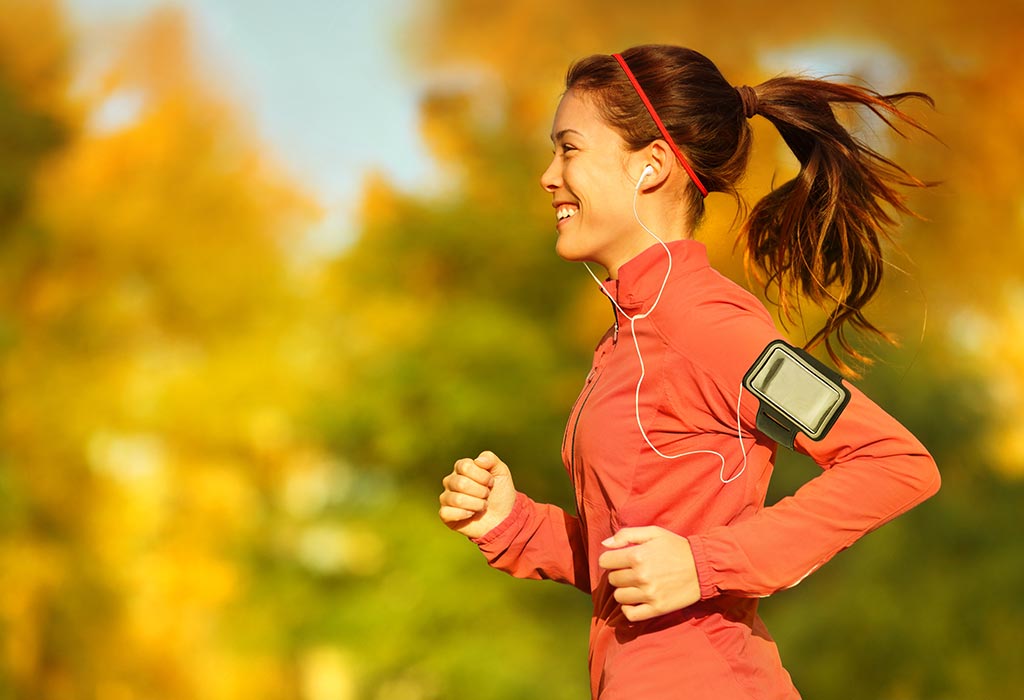 Instant Heart Rate: HR Monitor and Pulse Checker
This app is an easy-to-use and accurate heart rate monitor that allows you to check your heart rate in a matter of seconds.
Key Features:
This app allows you to measure your BPM, heartbeat, and pulse zone very accurately in less than 10 seconds. Its monitor keeps tabs on your stress levels, shows trends and insights, finds your heart rate activity zone, and conducts tests for fitness and fatigue. It also prepares professional reports which you can share with your doctor.
Ratings:
iPhone rating: 4.8 stars
Android rating: 4.3 stars
JEFIT Workout Tracker, Weight Lifting, Gym Log App
This app will help you reach your weight and fat loss, strength, and training goals. JEFIT was made to motivate people and set new records, by committing to new challenges.
Key Features:
The app shows the results of your training once you have set your exercises, track reps and weights. You can also customize your workout plans. The online community is great at providing support.
Ratings:
iPhone rating: 4.8 stars
Android rating: 4.5 stars
Strava tracker: Record running, cycling, & swimming
Strava allows you to train smarter as it is a sophisticated tracker that helps you monitor pace, distance, speed, calories burned, and elevation.
Key Features:
The app has the world's largest trail network which you can use to find new routes and maps. It contains monthly challenges that help to create friendly competition that will push you to work even harder, thus making it a great exercise app for weight loss.
Ratings:
iPhone rating: 4.8 stars
Android rating: 4.5 stars
Calorie Counter – MyNetDiary, Food Diary Tracker
This app was launched to make losing weight easy. It creates a calorie budget after you set your weight goal, and thus helps you lose weight safely.
Key Features:
You can keep track of your weight with the daily weight forecast and make adjustments as needed. The key features include a barcode scanner and an enormous food database, macronutrient and nutrition stats, and reminders to keep logging in weigh-ins, blood pressure, meals, and sleep hours.
Ratings:
iPhone rating: 4.6 stars
Android rating: 4.5 stars
Endomondo – Running & Walking
Endomondo is a personal training and fitness tracking app that has been designed to help you get the best out of every workout.
Key Features:
Track, analyse, and log your workouts, take on challenges, set goals, and sync this app with other apps and wearables to share the nutrition and workout data. This is a good weight loss monitor app.
Ratings:
iPhone rating: 4.3 stars
Android rating: 4.5 stars
Noom: Health & Weight
This app does not tell you to move more or eat less; instead, it uses a psychology-based approach to identify your beliefs and deep thoughts about exercise and nutrition.
Key Features:
The app builds a customised approach that helps you develop new and healthy habits. It also helps you track your food, weight, blood pressure, exercise, and blood sugar.
Ratings:
iPhone rating: 4.6 stars
Android rating: 4.2 stars
Weight loss apps are definitely worth experimenting with if you want to achieve your weight and fitness goals. They have many different features, so try out each before you find the best one for your needs.
Also Read:
Aerobic Exercises to Lose Weight Fast
Gym Bag Essentials That You Need
Workout Motivation Tips