Best Ways To Remove Acrylic Nails Without Any Damage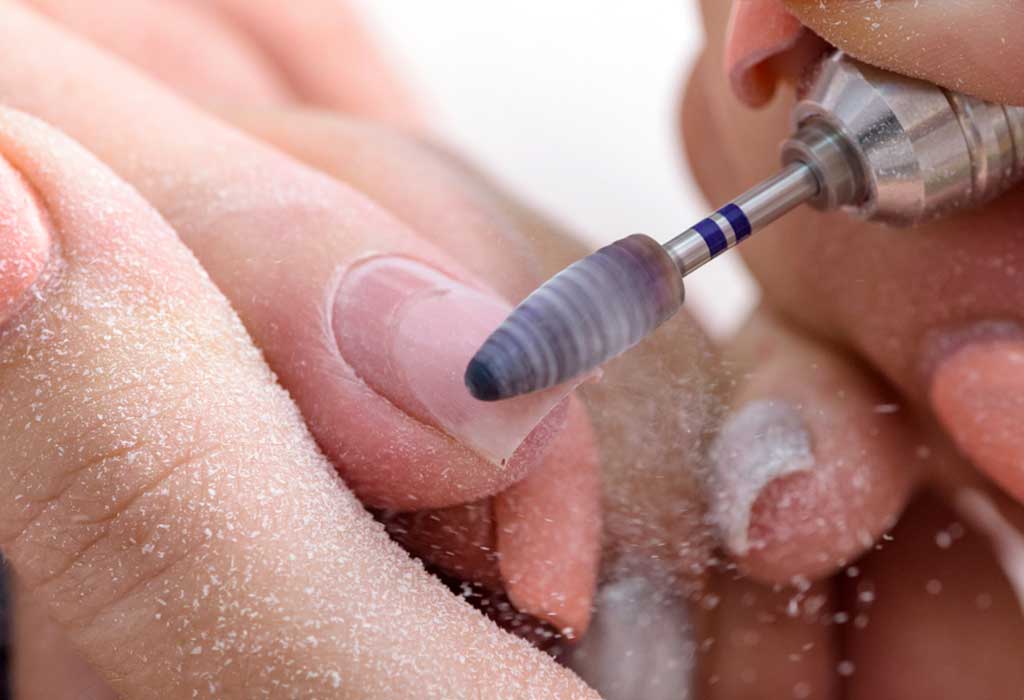 Just as exciting as acrylic nails sound, removing them without professional salon help can be a nightmare. It is considered high maintenance by a majority, and removing them can be tedious if not done correctly. Here is everything you need to know about removing acrylic nails in the best possible way without any damage!
How To Remove Acrylic Nails Without Using Acetone Step By Step
With caution and the proper use of products, removing them at home and giving your nails the much-needed pampering they deserve is possible. Nail clippers, tweezers, acetone-free nail polish remover, and a bowl are all you will need to begin this process.
1. Cut the nails as short as possible
Using nail clippers, cut the nails to the shortest length. Care must be taken not to cut the nail bed as it will cause bleeding. A coarse nail file can be used in the case of thicker nails.
2. File and buff the topcoat
After cutting the fake nails, the next step involves filing and buffing the topcoat to remove any layer of nail polish applied to it. For even removal, long strokes along the nail length are recommended.
3. Put the tweezers into use
With the help of cuticle sticks or tweezers, gently take off acrylic nails. Once the edges of the nails have been lifted, proceed to the next step.
4. Soak, soak and soak
Take a bowl and pour acetone-free remover and soak the nails for about half an hour or so. Dip for a longer duration if nails do not loosen up after 30 mins. After it has been soaked for sufficient time, use the tweezers again to get acrylic nails off the actual nails.
5. Hello, natural nails
File, buff, and hydrate the original nails as they will be dry after the whole process. Cuticle oil moisturizes the nail bed, nails, and skin.
All the steps mentioned above demand time and patience, but it is guaranteed that the effects are not as severe as soaking your nails in acetone.
How To Remove Acrylic Nails Using Acetone Step By Step
If the finish is what matters to the miss perfect in you and using acetone feels right and professional, then acetone soak can get the job done neatly. For this DIY self-care session, a nail cutter, acetone, petroleum jelly, hand cream or cuticle oil, cotton, and a bowl are pretty much what is required.
1. Cut it down
To facilitate easier removal of acrylic nails, cut them down as much as possible. Keeping it long is excellent, provided you have the patience to spend extra minutes soaking them off. So, using nail scissors, trim it down to the maximum possible extent.
2. File them away
Smoothen the nail top with the help of a file and remove all the acrylic that is coated. Try to reduce the thickness of the acrylic as far as it can go. The thinner the acrylic layer, the lesser is the soaking time needed.
3. A step before the main step
Once the initial prep is done, exposing your nails to acetone is the next one. Applying petroleum jelly to the skin surrounding the nail beds is advised to eliminate any negative effect of acetone. This ensures that the acrylic-free nails get a healthy look.
4. Application of acetone
Depending on your will, acetone can be applied in 2 ways. Based on the thickness, one must soak off acrylic nails in a bowl for about 30-40 mins or longer. This can have damaging effects on the skin. The alternative way is to place acetone-soaked cotton pads over the nails and wrap them up in foil. This helps to secure the cotton ball in place.
5. Binge-watch
Play your favorite track or binge-watch a show you love while your nails get ready. Do not force them to lift if they seem only half-done even after 30 mins. Wrap the nails for extra 10-15 mins for easy peel-off.
6. Repeat buffing and filing
This minor step includes buffing and filing off any remains if any.
7. Provide nourishment
After all that the nails have gone through, it needs special care. Use rich hand cream, hand mask, or cuticle oil to restore hydration in both nails and hands. An easy-to-use nail strengthening polish can be applied as a top hardener coat for further protection, or a strengthening treatment is also preferable.
How To Remove Acrylic Nails Using Dental Floss Step by Step
You might be wondering how dental floss can assume the role of a rescuer when it comes to acrylic-free nails! Well, you read it right. The dental floss technique can indeed help resurface your natural nails to the limelight. Things required for this are a cuticle stick, dental floss, and someone to assist.
1.First things first
Use the cuticle stick to gently pry up and lift the acrylic layer edges from the nails.
2. Call for help
Get help from a second person to slip the dental floss underneath the lifted edges.
3. Loosening the nails
The floss must be moved in a back-and-forth swaying motion such that the nails show signs of loosening up. Continue this sawing motion until the acrylic nail is free from the natural nail.
4. Repeat the process
Until every nail is neat and natural, repeat the flossing carefully and gently.
5. Hydration is a must
Once the fake nails have been removed, it is essential to use an ample amount of moisturizer, hand cream, or cuticle oil, whichever suits you best.
This technique will accelerate the damage for all those who have extremely brittle nails as it can peel off original nails if not done properly. It often removes natural nail layers as the acrylic is removed.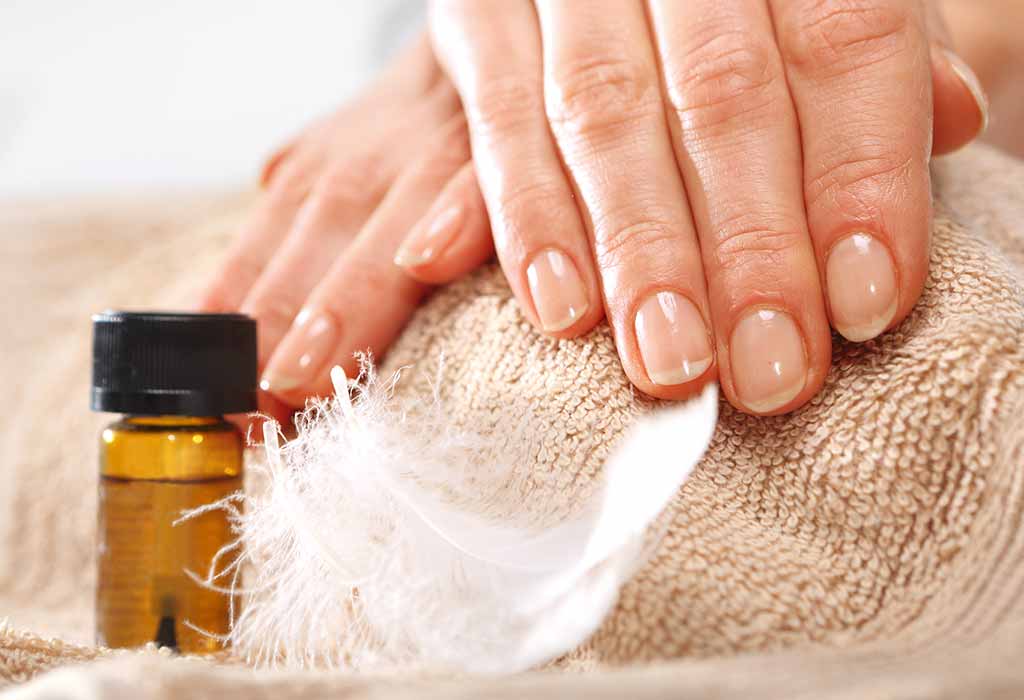 Tips to Care For After Removing Acrylic Nails
Acrylic nails and their removal do take a toll on the health of natural nails. Therefore, a week-long detox can prove beneficial. One coat of strengthening nail treatment can be applied to decrease the damage to bring back the strength.
Advanced and intensive remedies such as covering the nails with cuticle oil and cream and wrapping them in soft cotton cloth can also be undertaken. A post manicure treatment is equally or more important than the process itself. To ensure that this is done effectively, never skip using moisturizers and hand creams generously. Seek help from professionals at the salon if you feel you cannot pull it off at home.
Shining nails is the demand of hour as it is insta worthy, adds to aesthetic appeal, and gives a sense of confidence to those who cannot grow long nails. Acrylic nails deem to be the panacea in the beauty regime for nails. However, conscious efforts must be made to prevent the damage caused by these treatments. With just the right amount of attention and care, your nails are good to go!
Also Read:
How to Shape Your Nails Perfectly at Home
How to Make Your Nail Paint Last Longer
How to Take Off Nail Paint without Using Remover