Best Ways to Organize Your Handbags in Closet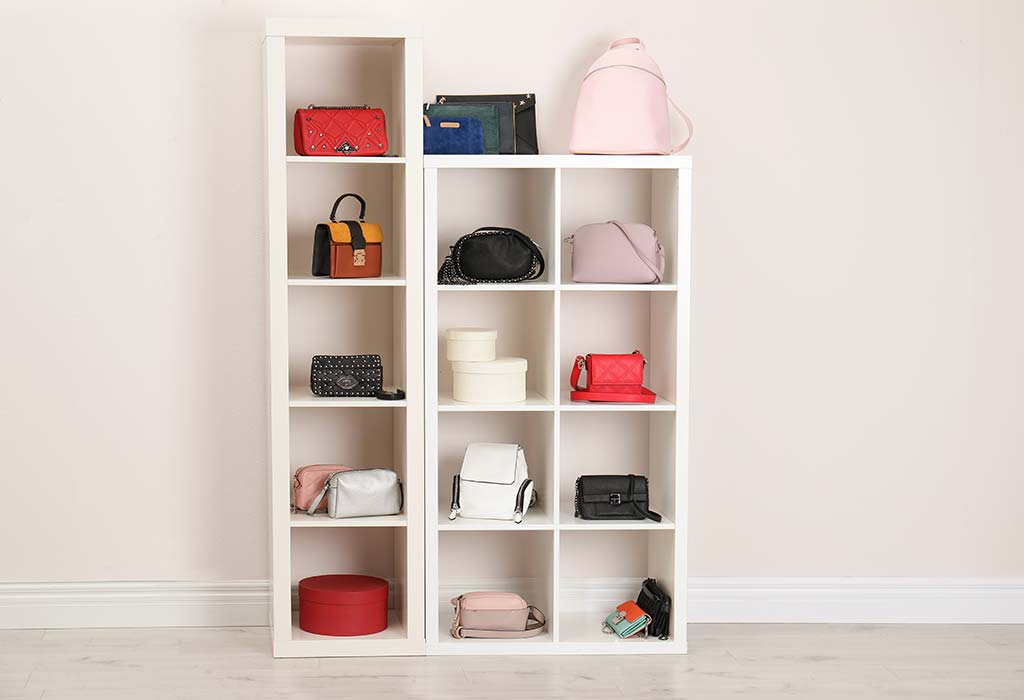 In this Article
Have you ever opened your closet to find the right handbag or tote for the occasion but been turned off owing to the difficulty in searching through the unorganized mess? If yes, don't worry; this is a problem many women face and is quite easy to solve. Read on to find some great, life-changing solutions to organizing your handbag collection!
Ideas for Organizing Purses and Handbags
There are many ways to store your handbag collections, so you can keep your closet organized and pretty. A few popular organizing ideas you need to check out are:
1. Use a wine rack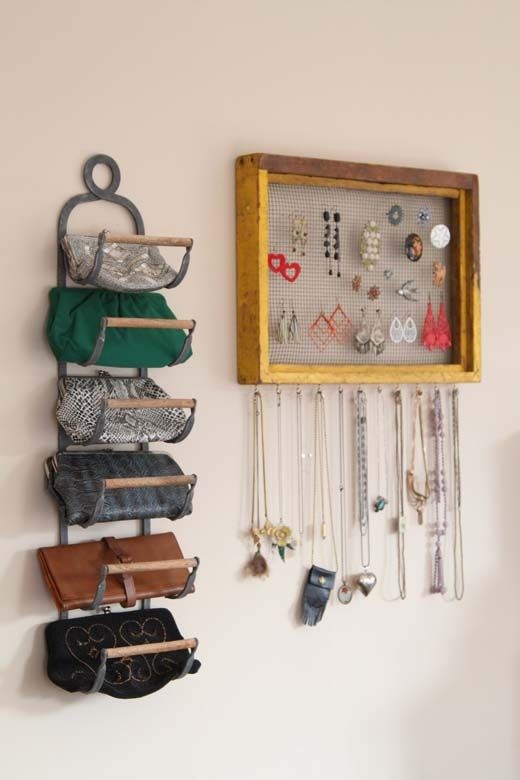 A beautiful wine rack is all you need to hold your clutch bags and is one of the best ideas for smaller purses and bags. Another awesome thing about using a wine rack is that these also act as decorative pieces in your home and are an idea you need to check out! Depending on your room's theme, you can purchase wine racks of different materials and colors and arrange your clutch bags according to color to add a charming appeal.
2. Overhead or separate shelves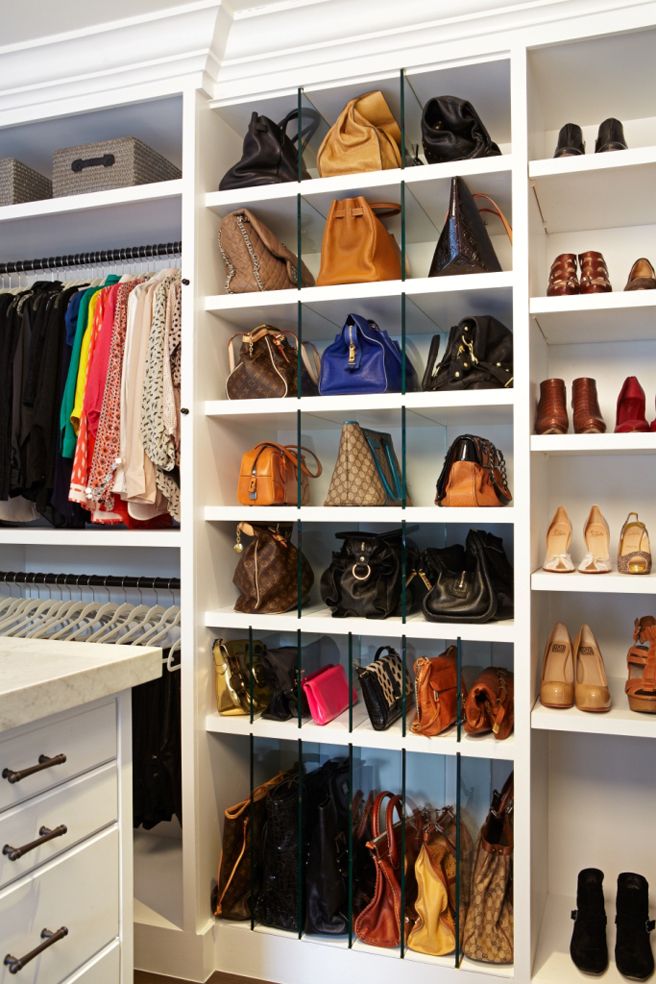 If you plan to renovate your closet space and require more space to place all your handbags and purses, add overhead shelves inside the closet or a separate cabinet for them. Place the larger and the least-used bags at the top and the everyday bags at the bottom. This organization would help you keep your space intact while ensuring all your bags are in one place.
3. Store them with door hooks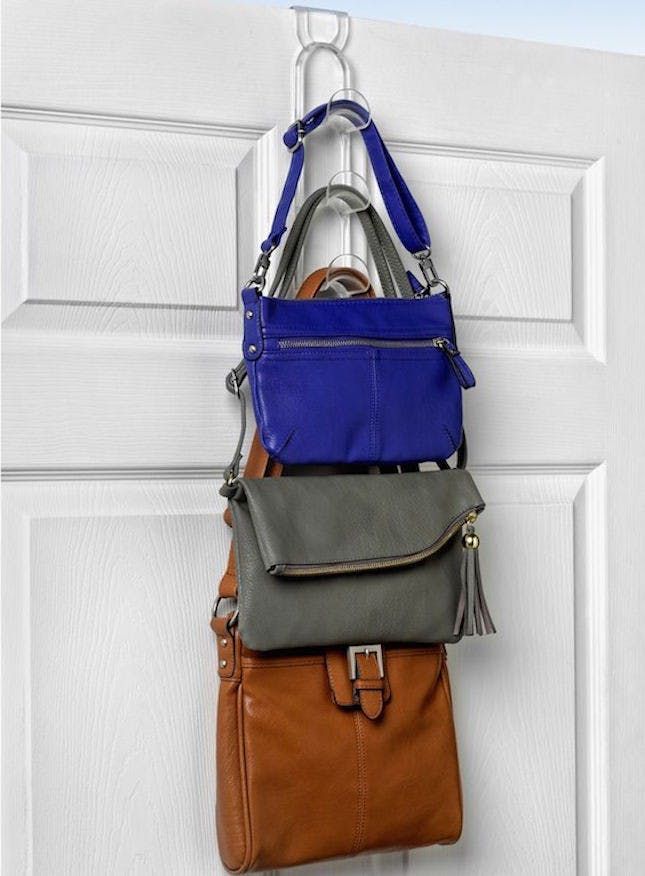 Use the doors when you do not have space left for your purse storage! With door hooks you can attach to the back of the doors, you can hang all your bags and purses, making it one of the best DIY handbag storage ideas. This way, you will not have to build bulky shelves either.
4. Chrome metal tote hangers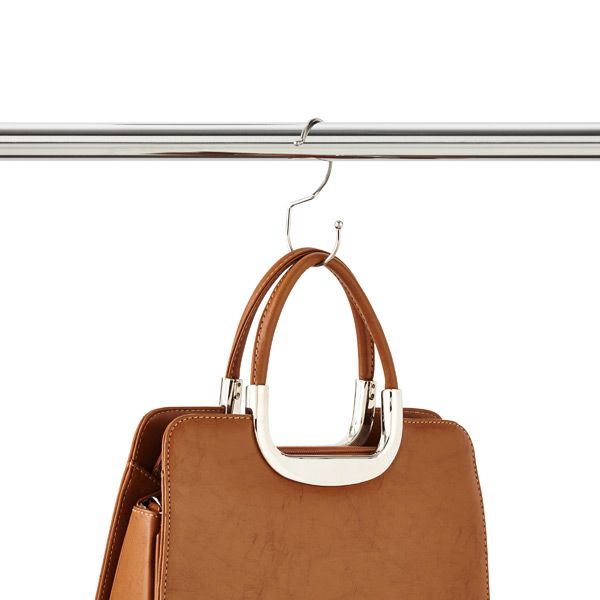 If your closet has a ton of space, do not let it go to waste and get yourself some metal hangers. These can be used to hang all your handbags beside your clothes, and you would not require any additional space.
5. Clutches and magazine holders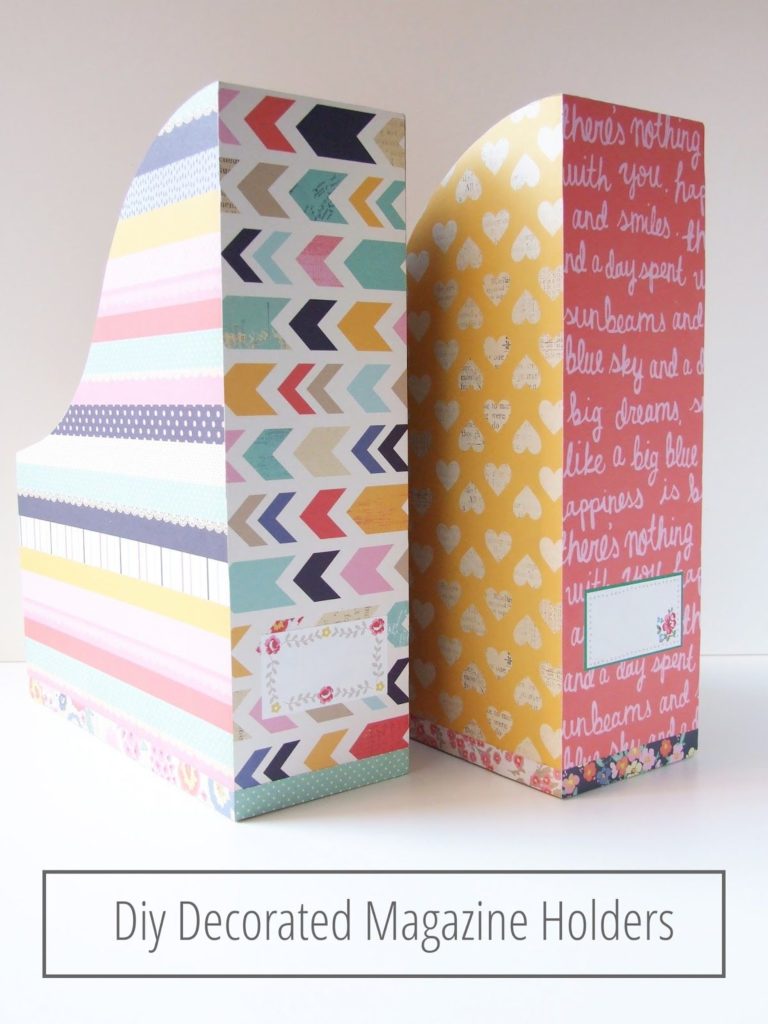 A few magazine holders are all you need to keep your clutches in line. These purse storage ideas can provide the perfect space for storing slim bags and clutches, and they keep everything neat, upright, and organized. When purchasing magazine holders, consider getting the transparent ones to easily find the bag you are looking for.
6. Clear dust bags for handbags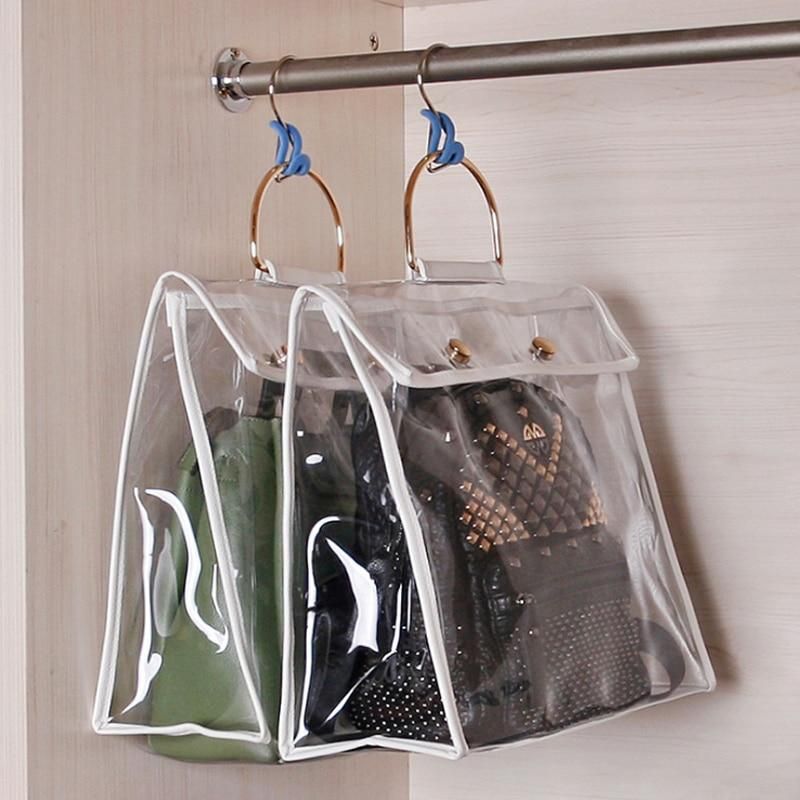 If you want to hang them in your closet but do not want the hooks or other accessories to damage the material and straps, go for clear dust bags that you can hang in your closet. This is an incredible solution for anybody with space in their closet and perfect for maintaining the bags in the long term.
7. Using purse storage bins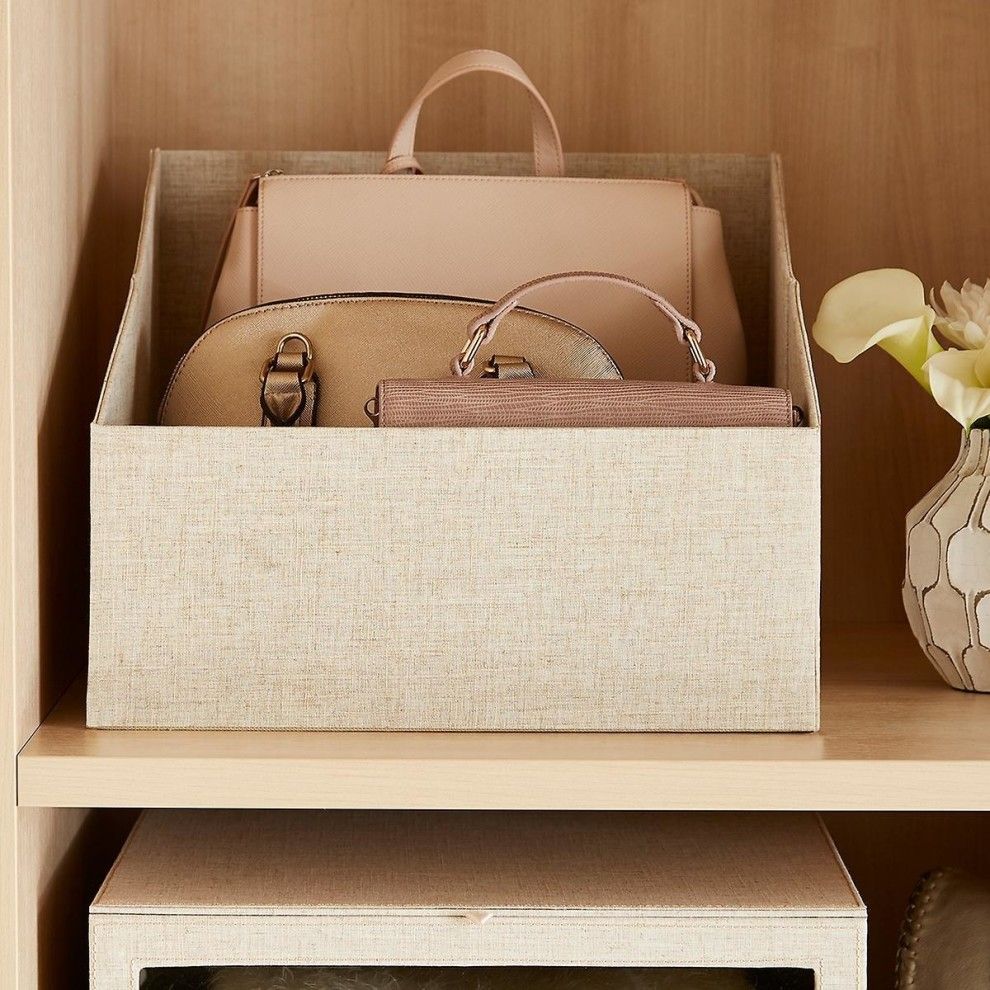 Keep your purses organized and neat with purse storage bins that will fit right into your shelf. This idea for handbag organizer for closet space will allow you to keep all your accessories upright while ensuring it does not get damaged or untidy.
8. Curtain rods for totes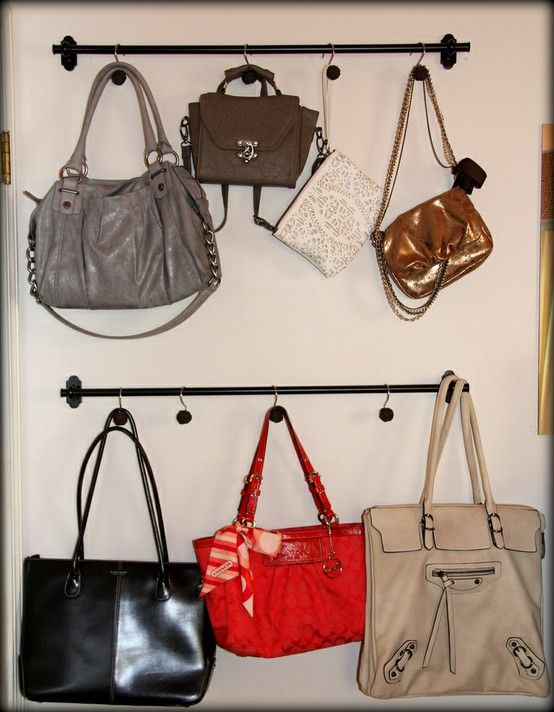 Another common way many women arrange their handbags is using curtain rods to hang their bags on. This is a great solution because of the increased visibility, and the bags will not take up any area on the floor.
9. Display them on glass shelves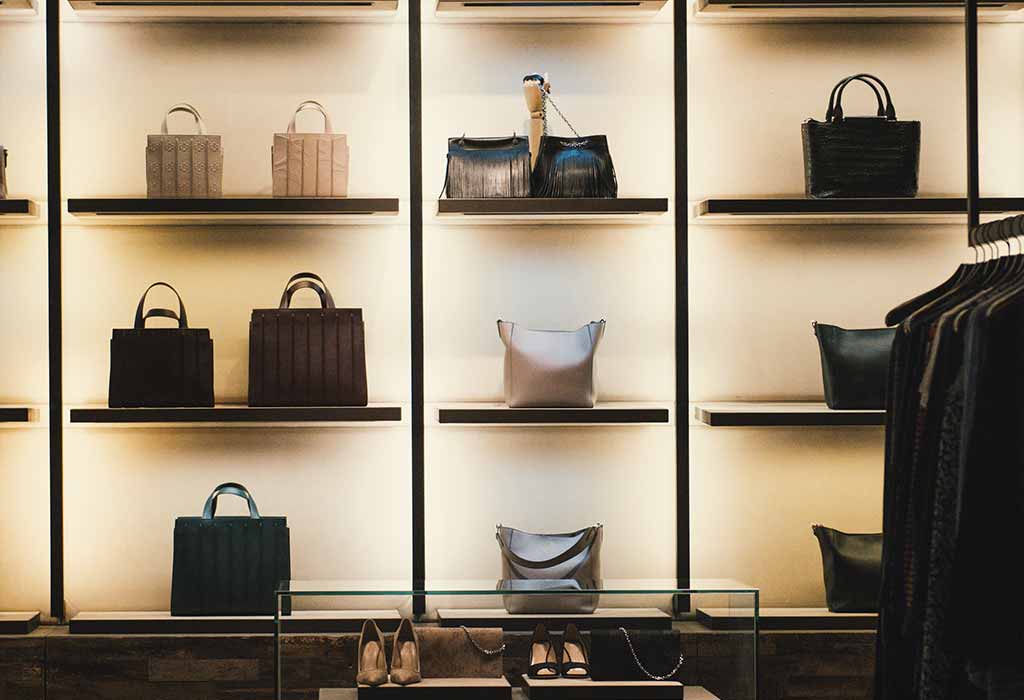 If you have a spacious closet and you are really proud of your handbags, using an armoire or a glass cabinet is among the best bag display ideas for you. This can help you choose the right bag for the occasion quicker and give you a sense of pride every time you lay eyes on the cabinet. Arrange them in different color schemes, and you will get yourself an absolute charmer.
10. Bookshelves for bags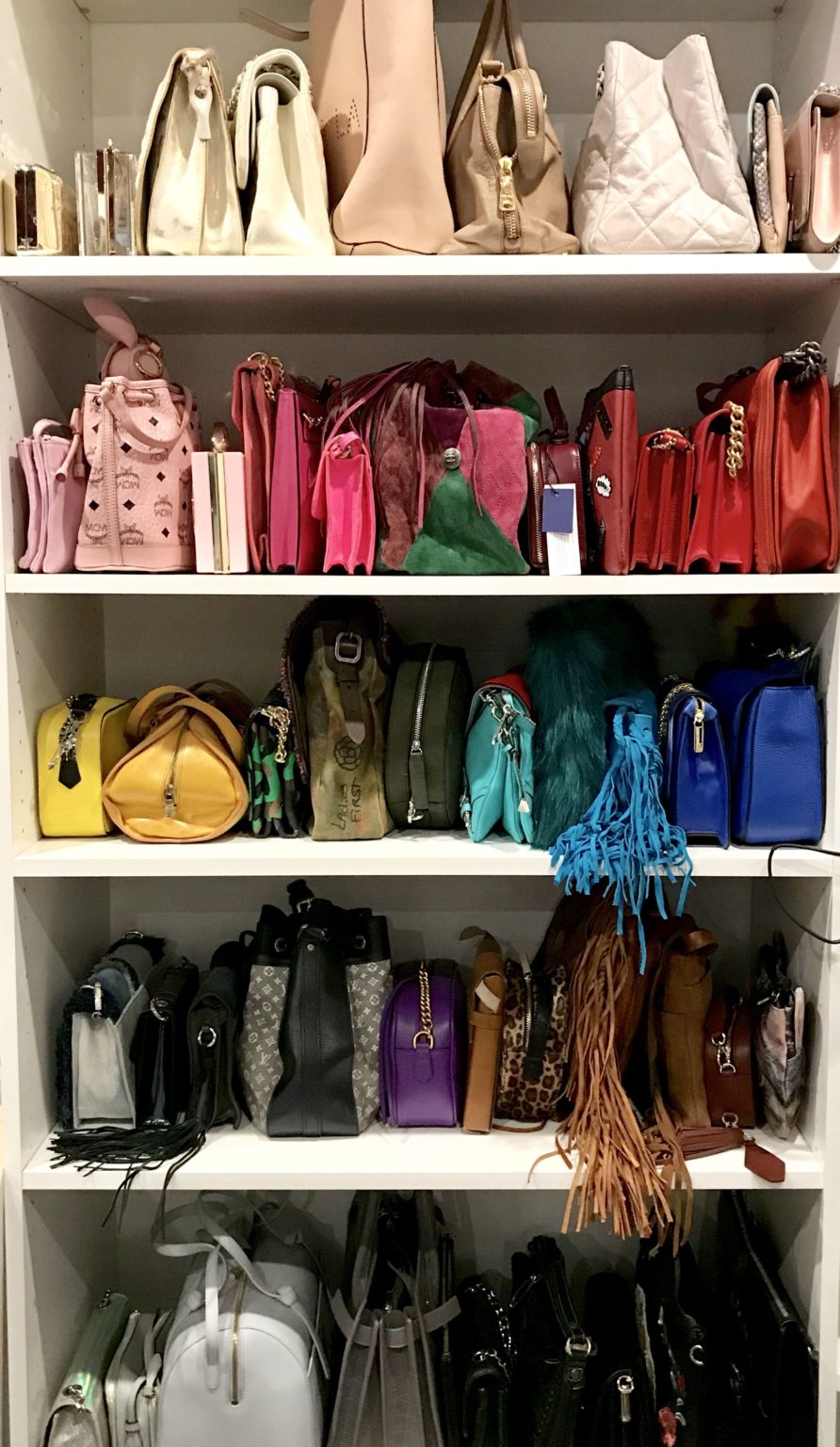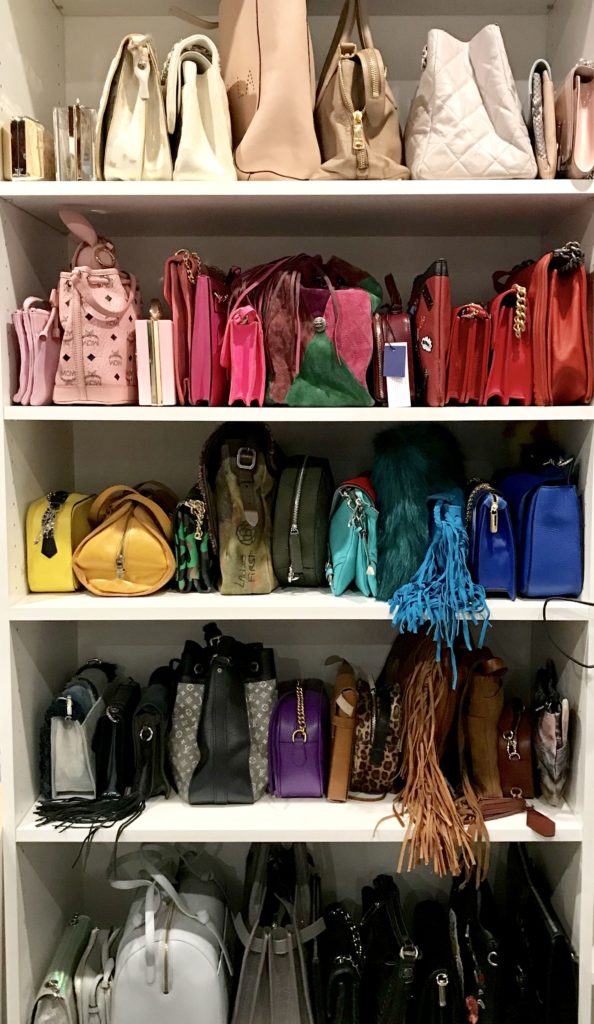 If you have a spare bookshelf at home, why not move it into the closet and convert it into a shelf for your handbags? You can even add hooks on the lower side of the shelves and use them to hook the handbags. The best things about bookshelves are they provide you with the opportunity to show off your handbag collection without hiding it in the closet.
These creative ways to store purses and handbags are sure to make your closet more organized and free up some space in there. So, say goodbye to a messy pile of handbags, and say hello to a stunning, organized closet!
Also Read:
Jewelry Organising and Storage Ideas
Simple Way to Organise Clothes in a Closet
Simple Ways to Organize Ugly Cords, Cables, and Wires
?>