Best Vintage Christmas Decor Ideas and Inspirations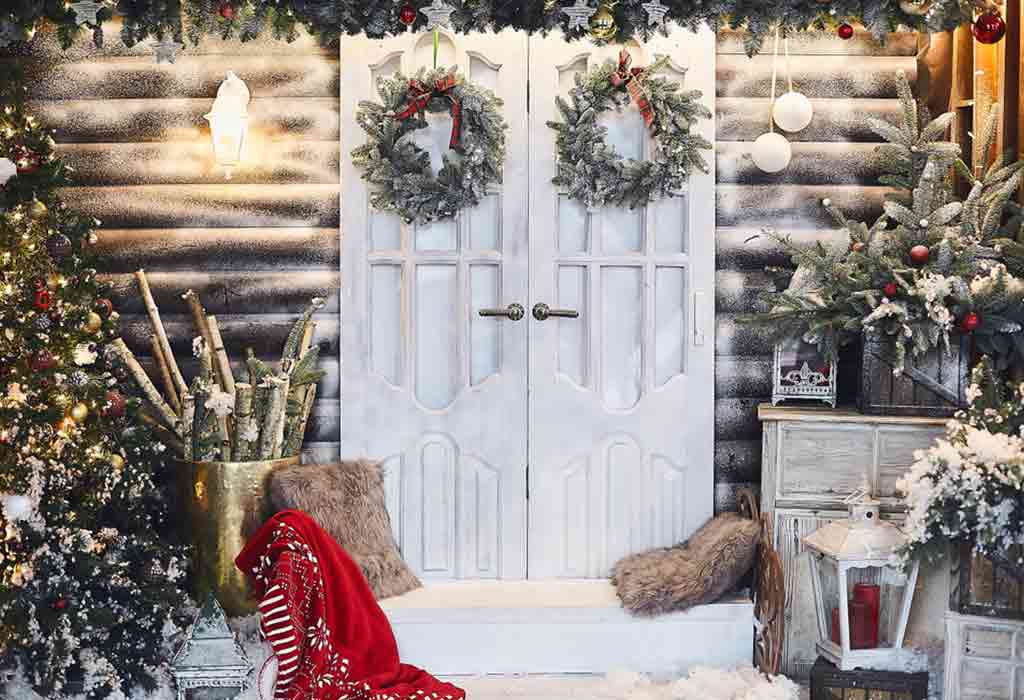 In this Article
Old trends are making a comeback as the world longs for nostalgia in these times of uncertainty and unrest. Many sought the comfort of styles and trends from the '80s and '90s when things were simpler and predictable. This year, vintage Christmas décor is making a comeback that touches on the feeling of nostalgia. Retro ornaments, figurines, and vintage Christmas trees are some of the top-selling items as people look to connect to the past. If you are looking to surprise your parents or your grown-up children this Christmas with vintage Christmas decorations, here are some great ideas to go about!
Classic Vintage Christmas Decorations
Try these 20 vintage charismas decorations this holiday season:
1. Paper Candle Vintage Christmas Tree Decorations
Sometimes the simplest ornaments make for the best Christmas tree decorations. Before there was electricity, people decorated their Christmas trees with candles, and that looked fabulous! You can pay homage to that tradition by making these craft paper candles and enjoy the decoration without the hazard of flames! The idea is simple, and it will make a nice project for you and your team.
2. Paper Poinsettia Vintage Christmas Ornament
There's a monumental difference between what is bought from the store and what is handmade when it comes to Christmas ornaments. Paper ornaments like these make for excellent Christmas tree décor. What makes it especially nostalgic is that they are made out of paper that instantly transport you back a few decades. These cards can be ordered online and cut up to make different ornaments for your Christmas tree.
3. Vintage Box Christmas Décor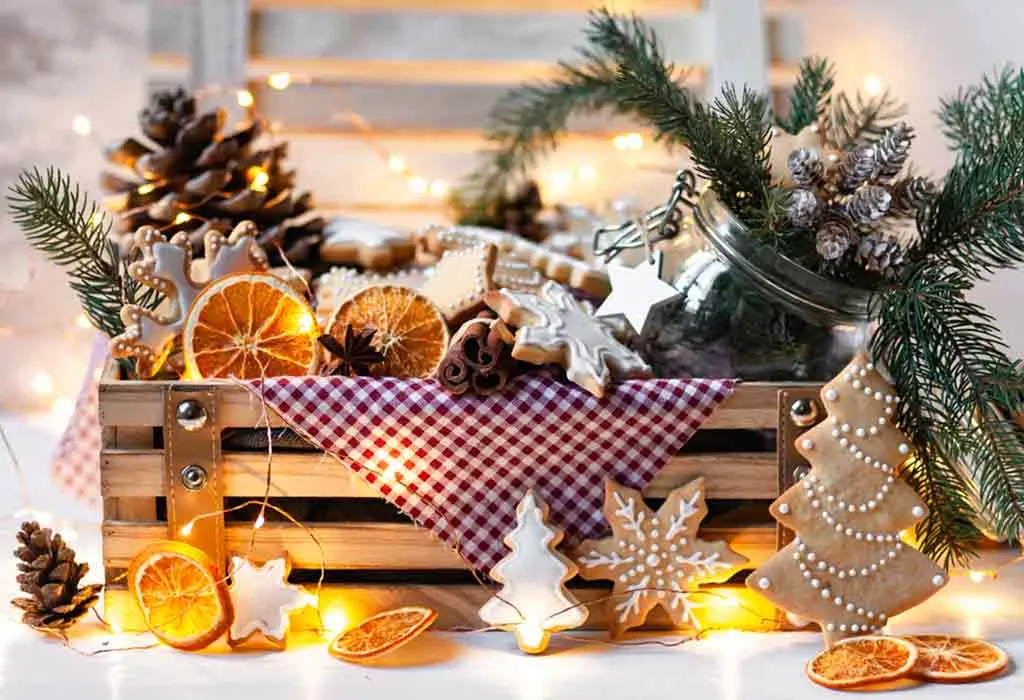 A great addition to your décor this season is a vintage box loaded with Christmas ornaments. You could pick a box like this at a thrift store or order online. If you can't find what you'd like, you can build yourself using some repurposed old plywood from a recycler. You would need templates and some spray paint for the print. It's a great project for the weekend with the kids.
4. Tin Box Christmas Ornament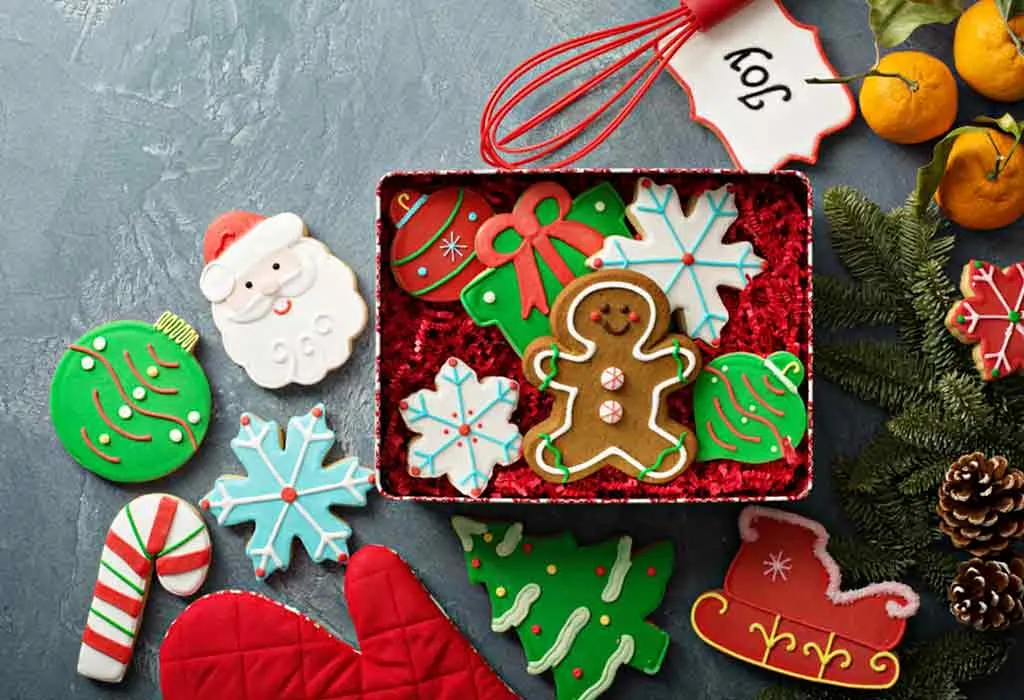 Tin box ornaments make for adorable Christmas décor and will also take up a sizable amount of your time to complete. You could make them look completely retro or add a little bit of a modern touch that fits your theme. Besides the ideas presented here with the glitter, foam, and cotton, you could come up with your own creative variant for the ornament.
5. Coil Spring Candle Stand
This candle stand made out of an old wagon spring is one of the coolest Christmas lights vintage ideas out there. You will have to take a trip to the junkyard to pick up a wagon spring such as this one since it is most likely not available online or at a thrift store. Your hard work will pay off as this will be one of the unique pieces of Christmas décor in the whole neighborhood!
6. Vintage Item Décor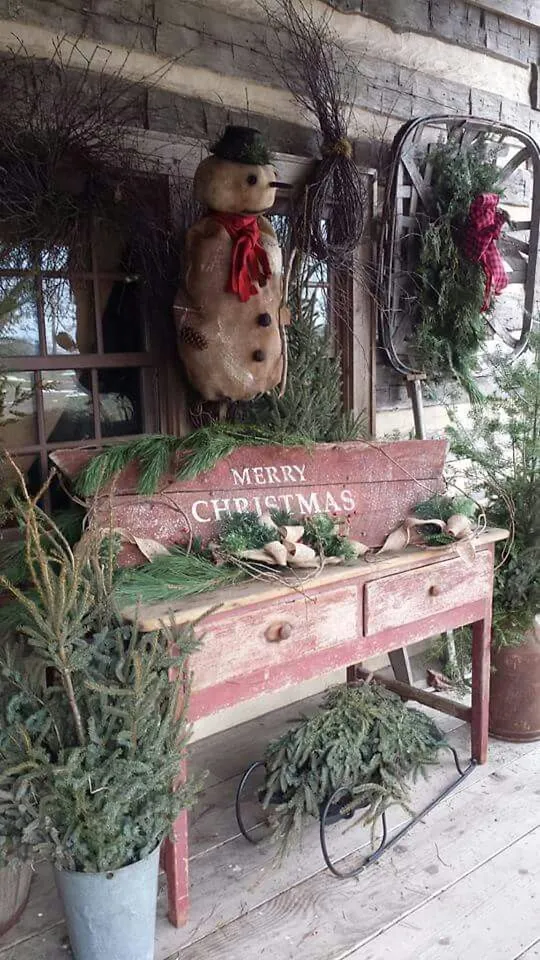 To pull this one off, you will need to rummage through your attic or garage for old items from the time of your grandparents or something that has been in the family for at least 20 years. Old pair of ice skates, a kerosene lantern, rusty old kettles, a wheelbarrow, an old snow sledge that you used to ride on as kids, and other items that are literally two decades or older will work perfectly. If your grandpa's old pickup is still sitting in the barn, that is a rare opportunity for vintage Christmas truck décor that not many people have the chance to pull off.
7. Vintage Snow Globes
These are rather easy to make and surprisingly attractive Christmas décor for your home. You could use a range of items to make the globe- glass teapots, fish bowls, or any glass container you can find that fits the bill. You will also need a model of an old beetle that can be bought online or from a toy store. A few small plastic Christmas trees and some white Styrofoam are also needed to complete the idea.
8. Old Step Ladder Christmas Décor
A great idea for this nostalgic Christmas is to use an old step ladder as a centerpiece for the retro décor. If you do not have a ladder, it is easy to build one using some old repurposed lumber. To make it look appealing, you could place glass candles on every step and adorn the ladder with serial lights and the springs of the baby's breath.
9. Vintage Muffin Pan Décor
Some families will have an old muffin pan that got passed down the generations that make for perfect vintage décor. The pan with a simple touch of a satin bow and Christmas-inspired inserts in the muffin cups is all that is needed to complete this item.
10. Vintage Toolbox Christmas Décor
A rustic wooden toolbox is a perfect centerpiece that speaks boldly of a nostalgic-inspired Christmas décor. If you have one in your attic or borrow one from your grandpa, these items fit really well with the theme. All you need to do is fill it up with vintage Christmas balls, candles, some Christmas tree greenery, and anything else you fancy, and it's done!
11. Flour Sifter Christmas Centerpiece
Whether it is for your indoor these or the vintage Christmas yard decorations, old kitchen utensils that are used as floral containers make for fantastic centerpieces. You can find a range of these items in antique shops at low prices. Their natural age adds to their beauty and appeals to the theme. You could cut a few flowers or branches and place them inside a small glass of water inside.
12. Ceramic Pitcher Christmas Décor
Antique pitchers such as old cream and sugar pots, along with metal pitchers, bring back the old vibe when coupled with some old Christmas ornaments. You could place some freshly cut branches with water in the pitcher to enhance their appeal. Place them on the countertop with matching colors.
13. Vintage Architectural Christmas Décor
To make your vintage these really stand out, pick out some architectural pieces from an antique shop. You could use door frames, mirror frames, or moldings and deck them with garlands made out of holiday postcards. Use a rust old metal chain and hang some bottles on them as well.
14. Old Door Piece
If you still keep all your grandma's old stuff, there's a good chance you would find a rusty old grater that would make a great door piece. Fill it up with some freshly cut greens and old Christmas ornaments you can find from years before. Hang the piece on the door as an introduction to the year's theme!
15. Welcome Gate Christmas Décor
A stroll in the antique store or the junkyard will fetch you a lot of examples of good vintage metal gates that are a few decades old. One of these could be your centerpiece for the celebration's theme. Do not repaint or polish the gate as it could strip away the rustic vintage look. Embellish it with a classic green wreath and tuck one or two photo frames with a black and white photo.
16. Antique Scale Christmas Décor
You can find plenty of old metal scales with dial gages in antique shops that make perfect items for your theme. You could place an old tin box filled with freshly cut green and other Christmas ornaments to complete the look. Place the scale over the kitchen counter.
17. Vintage Christmas Lantern
An old lantern, preferably from a few decades ago, will add the perfect charm to your vintage décor. Allow it to retain its natural worn-out colors and rust, and fill it with any ornament of your choice. You could place a little snowman or a whole serial light set.
18. The Typewriter Ornament
Very few things out there speak of the true vintage spirit as the typewriter does. Phased out two decades ago, you may have one of these in your basement or attic that your dad preserved for nostalgia. Present it to the guests this holiday season!
19. Vintage Wooden Door Décor
This one is a beautiful idea for anyone with an old wooden door sitting uselessly in the basement. Without changing anything, place the door at the entrance and decorate it with the classic Christmas wreath.
20. The Classic Christmas Tree
To make a nostalgic Christmas tree, you will have to do some searching in the gift and antique stores to pile up all the ornaments you would need. Anything with a rustic look goes! Search in old stores that have been around for decades and ask specifically for old items they no longer have for sale but may have in their warehouses, such as a vintage Christmas deer, ceramic décor items, boxes of old bulbs, and more.
Making vintage Christmas décor requires you to gather some ideas from the above-mentioned examples as you are sure to be out of touch with what was trendy a few decades ago! Remember not to overdo it and to choose items that match the rest of the theme.
Also Read:
Best Christmas Tree Decoration Themes
Christmas Cake Decoration Ideas