Best Types of Real Christmas Trees Which You Can Grow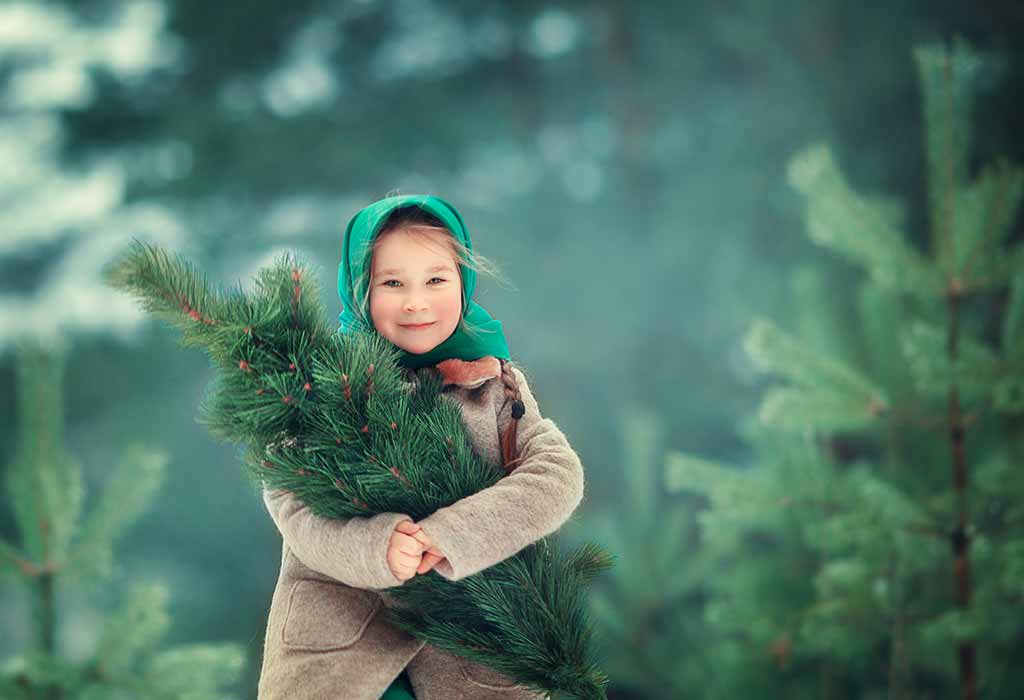 In this Article
You may handpick your Christmas trees every year or just go with the one that seems to stand out amongst the lot. But the fact about Christmas trees is that there are different kinds of to pick from. Noble firs are known for their sturdy needles, the green scotch pine has plenty of room for decoration, or a miniature one is perfect for a home with less space but a mantle that can accommodate it. The Christmas tree is the focal point of every holiday décor and many family traditions, making it all the more important to narrow down your decision. There are different kinds of Christmas trees you can pick from, differing in shape, color, and aroma. Keep reading to learn about some of the tree varieties most suitable for your personal Christmas tree for next year's festivities.
Top 10 Different Types of Christmas Trees
To help you find the perfect tree for your holiday season, we have put together a comprehensive guide that features the different Christmas tree varieties. Ranging from categories, harvesting requirements, maintenance required after decoration, and even reusability, comparison across multiple areas can make it easier for you to choose your next Christmas tree right from your backyard. We have classified them according to their characteristics and qualities. So you can now celebrate Christmas, the most wonderful and joyous time of the year, with a Christmas tree species that is to your preference!
1. Balsam Fir
If you want a Christmas tree that makes you feel like Christmas as you walk through the door, then a Balsam Fir is what you need! For a strong, spicy Christmas aroma, pick this one. The conical shape and deep green hue get people to look forward to Christmas eagerly. The soft green leaves are ideal for wreaths, and they also have fantastic needle retention.
2. Fraser Fir
The conical shape of the Fraser Fir has branches that point slightly upwards at an angle. It has a pleasant scent with yellow-green branches. The branches are super sturdy, making them perfect for delicate and heavy ornaments, garlands, and other holiday décor items. The leaves are like needles and spiral along the trunk of the tree that lets out a fragrance. The tree also grows up to 50 feet tall.
3. Virginia Pine
Initially found in the South Eastern United States, this pine variety grows up to 70 feet tall in poor soil. Bright green with twisted needles makes it distinct from other trees. The foliage is also dense along the branches. It has a medium scent and is perfect for those who do not like a strong aroma.
4. White Pine
If you like the classic, traditional look, then the White Pine will not let you down. With long soft needles that do not shed, there is no potential for a mess or frequent clean-ups created by this attractive tree. The White Pine grows naturally along the East Coast and in North East Iowa and is the largest pine in the United States of America.
5. Noble Fir
One of the popular live Christmas trees, the Noble Fir, grows mainly in Oregon. The species has a beautiful symmetry and is tall and upright with silvery blue-green needles that point upwards and expose the lower branches. The stiff branches make it perfect for supporting heavy ornaments and Christmas decorations. The Noble Fir is also used to make wreaths and Christmas garlands. The needles stay well and thereby making it ideal for homes with children and pets.
6. Scotch Pine
Quite tall, this variety has needles that do not fall even when dry. They offer excellent needle retention, and the color is a bright green. The Scotch Pine is the most common Christmas tree in the United States and has an excellent survival rate because of its minimal shedding and high water retention. It is also easy to replant and remains fresh throughout the year.
7. Norway Spruce
This variety goes back to Victorian times, making it a British favorite. Bright green and dense, the Norway Spruce is a merry-looking tree that can brighten up the home instantly. It grows naturally but sheds its thick and spiky needles, making it a high-maintenance option.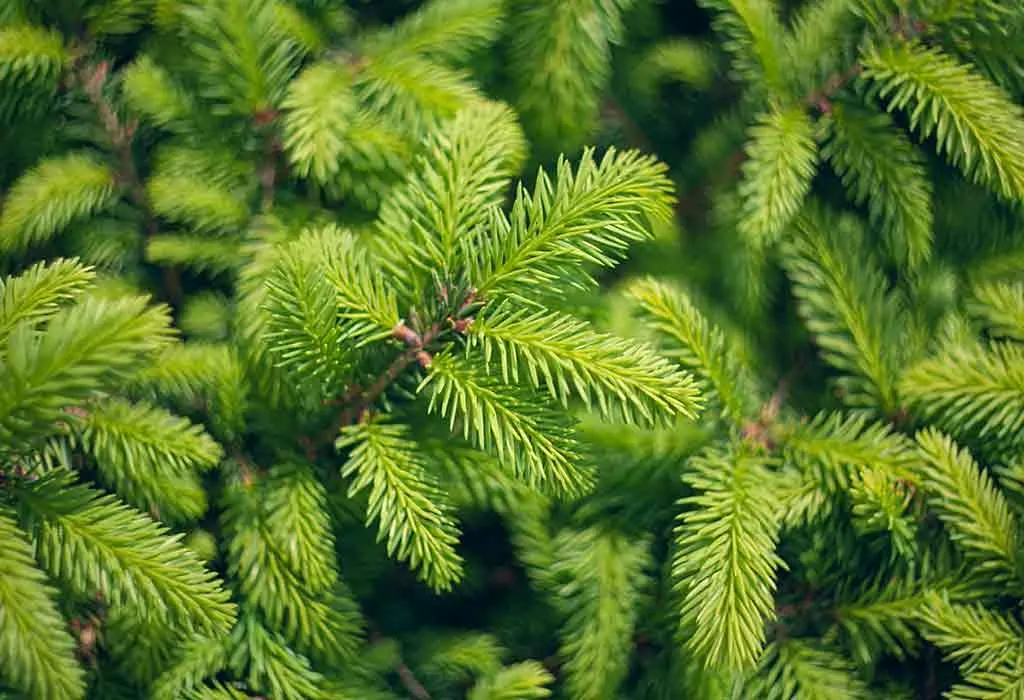 8. Serbian Spruce
One of the newer kinds in the market, they are more slender in shape and perfect for small homes, porches, or corridors. The needles are similar to the Norway Spruce but flatter and soft. The needles are blue and are white underneath. They have better needle retention than the Norway Spruce, and the branches are well-spaced leaving room for decorations.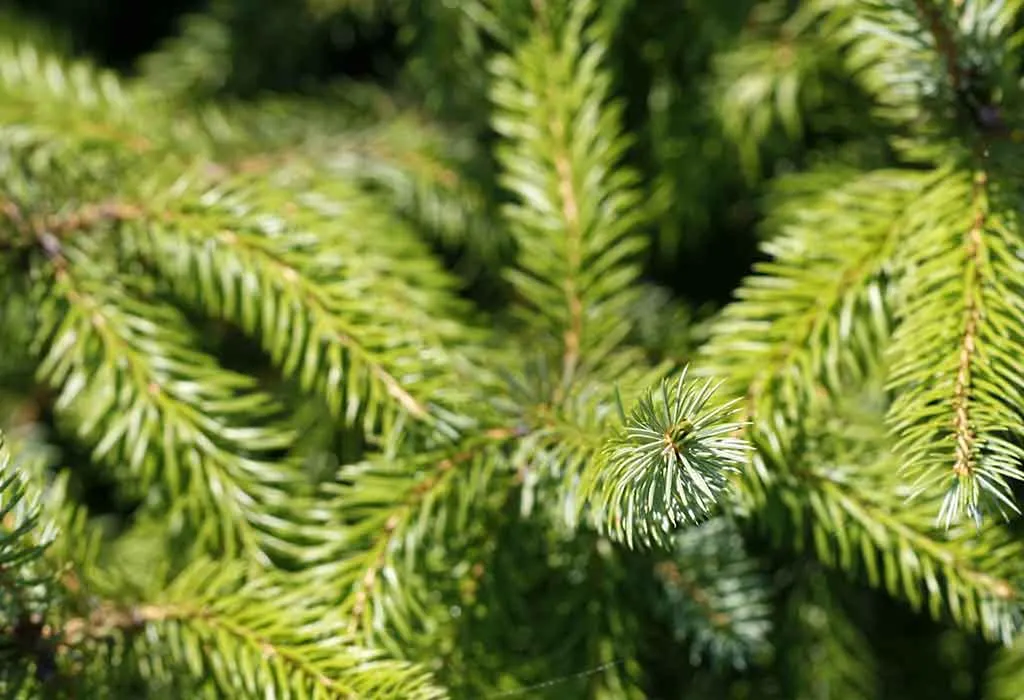 9. Douglas Fir
Commonly found in the Pacific Northwest, this variety is viral in the United States. It is not entirely a fir variety owing to its scales on the cones. It comes in two types – one being found in the North Western coastal areas and the other from the Rocky mountains. They are equally great for decorating with needles that last long and branches that are robust.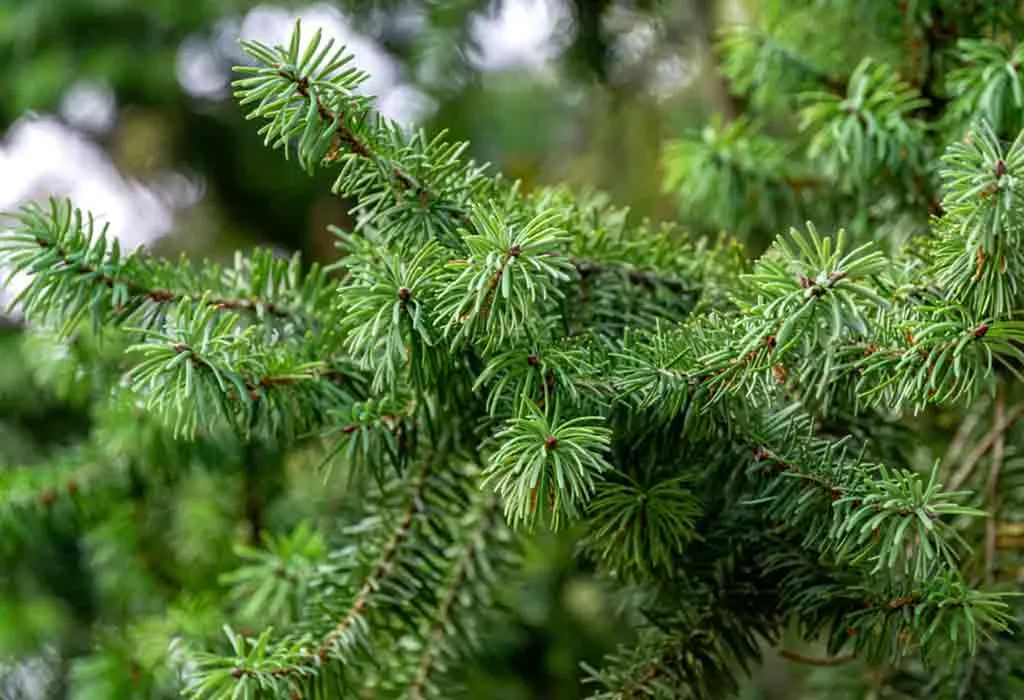 10. Colorado Blue Spruce
The name itself suggests or gives a peek into the appearance of the tree. With a blue/silvery appearance, it will look fantastic for a living room with a wintery feel. Stiff branches and sharp needles make for great decoration, and they do not shed a lot, making them perfect for homes with children and pets.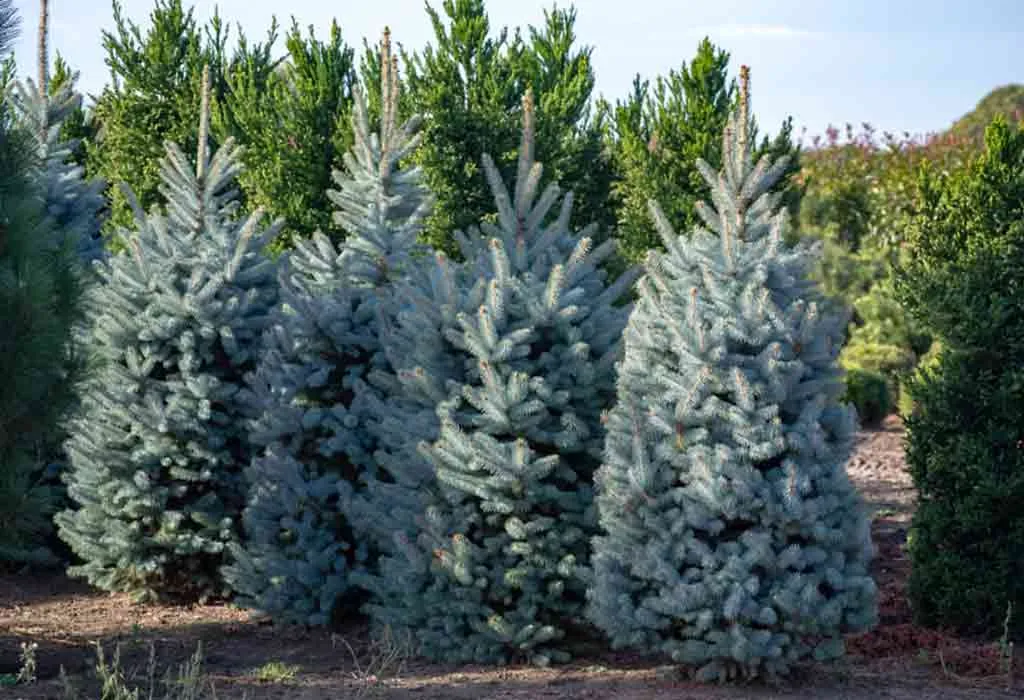 Different species of Christmas trees or evergreen trees have traditionally been used for decoration. The Fir has been the most common kind, and there are about 30 million trees sold every year. Choosing a tree depends on some crucial aspects – appearance, space, and longevity. Like finding the perfect gift for family and friends, finding the right Christmas tree is equally painstaking. The ideal Christmas tree becomes the centerpiece of your home for the entire holiday season. There is nothing more surreal than a real Christmas tree that can grace your home. Real Christmas trees are beneficial to the environment as a new tree is planted for every tree harvested. These trees can be reused and recycled and can make a world of difference to your home in the festive season. So, start planting now to make your next Christmas extra special and personal.
Also Read:
Top Christmas Gift Ideas
Ideas to Decorate Home for Christmas
Beautiful Christmas Toppers Ideas for Your Tree