Best Stress Relief Gifts for All Those Who Need a Break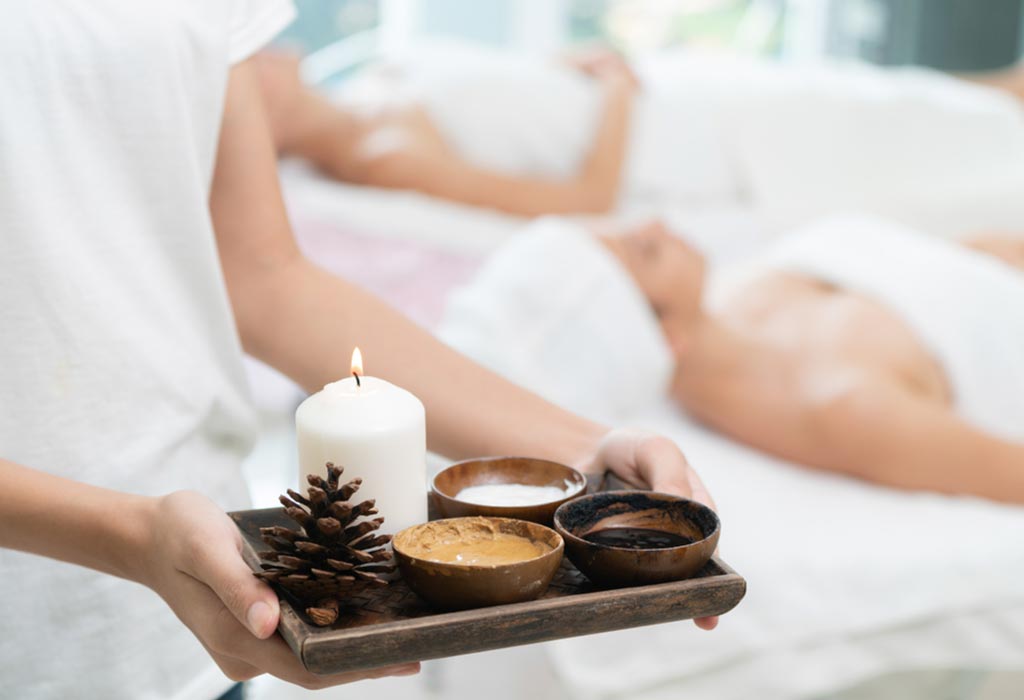 In this Article
With the ever-growing work schedules and hectic lifestyles, most people get engulfed in being stressed and overworked! If your loved ones are leading stressful lives, it will be a good idea to gift them something that can help them unwind and destress! Keep on scrolling to find some great options in stress reduction gifts to bring a great sense of calm! Scroll down to get a better idea…
Gifts That Relieve from Stress and Anxiety
1. Noise Cancelling Headphones
An excellent exam stress relief gift for students to help them relax and enjoy some soothing music.
2. Handheld Electric Head Massager
Great gift for massaging head, neck, shoulders, and more!
3. Oil Diffuser
Offer aromatherapy benefits as you choose this excellent stress relief gift for your loved one!
4. Bluetooth Sleep Headband
An ideal gift for those who love listening to sleep music.
5. Silk Eye Mask
A perfect stress relief gift for women who enjoy a luxurious sleeping experience!
6. Herbal Tea
Chamomile, lavender, rose hibiscus, etc., are great to uplift the mood!
7. Acupuncture Mat
Introduce your loved ones to the benefits of acupuncture with this gift.
8. Neck Massager
The magical strokes of the massager will make your loved ones feel relaxed and rejuvenated!
9. Sleep Spray
The calming ingredients in the spray will help ensure a better night's sleep!
10. Mood Candles
These candles are great for lifting spirits!
11. Comfy Socks
Happy feet equal happy people, and a pair of cozy socks ensures that!
12. Silk Pillow Cover
The worries and tensions slide away with these super-soft silk pillow covers!
13. A Happy Painting
There's nothing more satisfying than laying eyes on something soothing and enjoyable, and such paintings will do that job perfectly!
14. Therapy Dough
Therapy dough is great for keeping anxiety and stress at bay and makes great stress relief gifts for men!
15. Dammit Doll
Unleashing stress was never so easy as it has become with these dolls, plus it makes for one crazy and funny stress relief gift!
16. Foot and Nail Soak
A great spa treatment for the feet you can enjoy at home!
17. Weighted Blanket
For a peaceful and relaxing sleeping experience, a weighted blanket makes for a thoughtful gift!
18. Aromatherapy Mists
These mists are great for alleviating a happy mood anytime and anywhere!
19. Destress Coloring Books
Great for gathering focus and attention and being in the moment.
20. A Journal
Gift a journal to let your loved ones improve their mental well-being as they pen down things they are grateful for!
21. An Embroidery kit
This is an apt gift for easing anxiety and encouraging focus.
22. Exfoliating bath bombs
What better than gifting a luxurious bath experience? And this gift does that perfectly!
23. Foot Repair Balm
A moisturizing, calming, and nourishing foot balm is a great gifting option to destress tired and exhausted feet!
24. Healthy Dark Chocolate Bars
What better than a gift of dark chocolates to release that happy hormone!
25. Face masks
Rejuvenating face masks make for a perfect personal gift for your loved ones to destress after a long day!
26. Hammock chair
Snuggling up in a hammock chair is a great way to feel relaxed.
27. Natural Basalt Massage Stones
Ideal for a deeply relaxing massage to soothe tired muscles.
28. Foot Spa Massager
A massager gift that soothes tired feet and soles!
29. A cool phone cover
A phone cover with a cool theme or quote is great for feeling happy and a great office stress relief gift for friends!
30. Meditation app Subscription
A gift for someone who could use some calm and peace in life.
31. Potted Plant
There is nothing more calming than seeing a plant grow.
32. Essential oil roll-on
A convenient gift to ward off worries!
33. Microwavable Neck Wrap
A gift that provides relief and ease to stressed muscles.
34. Massager Mat
A mat to help people unwind and relax after a tiring day!
35. U-Shaped Body Pillow
An ideal gift for a comfortable and snuggly sleeping experience!
36. Massage Oils
Fragrant massage oil is excellent for home massages and to feel rejuvenated!
37. Tibetan Singing Bowl
This produces a soothing sound that heals and soothes a tired mind!
38. Spa and Massage Treatment
A healing gift for someone who needs to relax sore muscles and a tired mind!
39. Salt Lamp
Great for purifying the air and generating the feeling of overall well-being!
40. Special Pillows
A gift of love and care to help loved ones get some relaxing sleep.
41. Squeeze Toys
These handy and easy gifts can be carried anywhere to buzz away from the worries!
42. Muscle Rub
For tired muscles that need a break, try gifting soothing muscle rubs.
43. Customized Robes
A cozy and comfortable robe is great for forgetting a tough day.
44. Potted Succulents
An eco-friendly gift that will brighten any living space.
45. Linen and Pillow Spray
Heavenly fragrance for inducing a relaxing sleeping experience!
46. Tabletop Water Fountain
The sound of flowing water is great for calm and stillness.
47. Warm/Cold eye mask
Great stress relief gift for soothing tired eyes.
48. Wooden Chimes
The mesmerizing sound of the chime is pure and relaxing.
49. Lava Lamps
A visual treat that offers relaxation and calm.
50. Stress Relief Bath Products
For a relaxing bath experience and uplifting the mood.
Whenever you gift something to people who matter to you, some thought must go into making it special! We hope this post helps you choose some gift ideas for your loved ones that are great for relaxing and unwinding! We hope you would consider some of these gifting ideas for your loved ones!
Also Read:
How to Clam Your Mind from Stress and Anxiety
Things You Do Under Stress and How to Stop Them
Best Stress Management Books