Best Spring Decor Ideas to Make Your Home as Joyful as the Season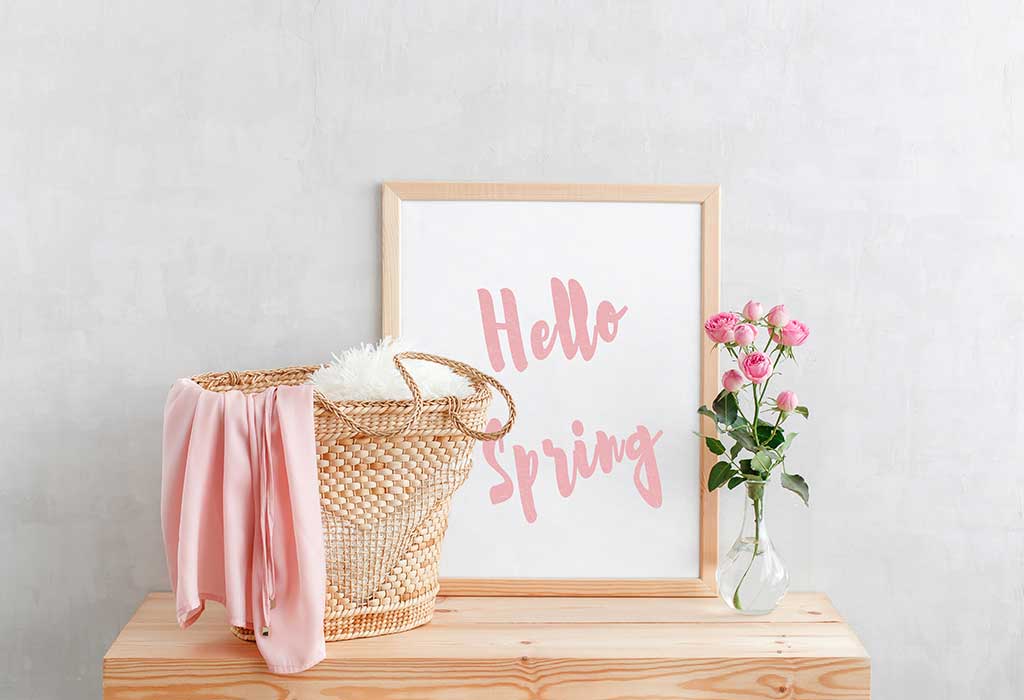 In this Article
Spring comes as a welcome respite after the dark and cold days of winter. There's something warm and comforting about spring that we all wait for it eagerly. And now that the spring season is here, you must be looking to bring in the spirit of the season in your home as well! But it can be difficult if you don't know where to begin. Now if you're looking to jazz up your home (without making drastic changes & making your budget fly out the window), we've got some amazing spring decoration ideas for you! (Try out these ideas, you will want to take your pretty home with you wherever you go!)
Amazing Spring Decoration and Design Ideas for Your Dwelling
Check out these wonderful spring décor ideas for your home. We've covered the likes of all! From classic and contemporary ideas, to modern and glam ideas to simply timeless ones, we've thought of everything!
1. Bring In the Spring Flowers
A bunch of flowers makes for one of the best gifts for every occasion, but you know what, they also make for one of the best and (most budget-friendly) decor options? Take the hint and spruce up your home with seasonal flowers this spring! Get some tulips from your garden (or from a flower shop if you don't have a garden), and bring in spring colours to your beautiful home.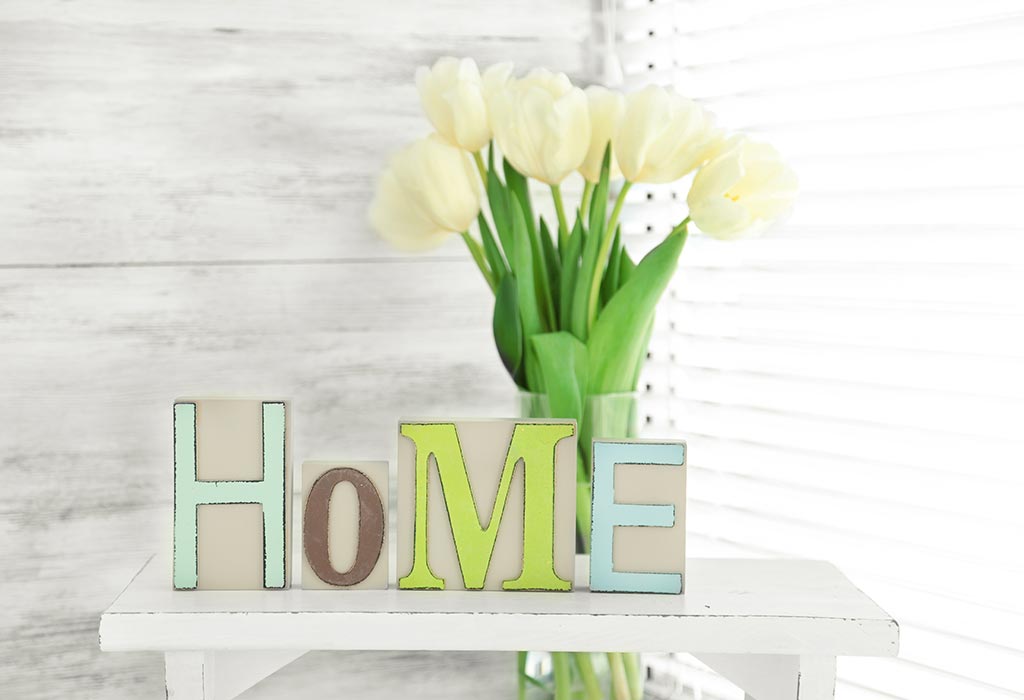 2. Time to Use Vibrant Throw Pillows
Spring is the season of beautiful flowers and colours. So swap those grey and black covers on your throw pillows and cushions with softer shades such as pink or yellow. Bring out those striking shades of red, pink, yellow, and purple in your home.
3. Revamp Your Dining Area
Liven your kitchen or dining space by opting for cool and colourful table runners and placemats. Keep a bunch of fresh flowers in a vase of the table, and your kitchen will speak of the spring season.
4. Paint a Room
What better way to perk up those walls of your bedroom (or your child's bedroom) than paint! If you have a weekend to spare, then engage in some DIY spring wall décor by painting your room. Opt for bold colours, or go for the ones you and your partner like. Some colours we recommend to bring in the vibe of the season in your home are red, orange, green, and mango yellow.
5. Change the Wallpaper
If it's easy to do so, and you're really looking to add in a new element to your house, how about changing the old wallpaper, that has been there for years now? Switch that bedroom wallpaper to a floral-themed one, and notice the change in your energy levels and your home.
6. Swap the Candles
If you're someone who loves to deck up your home with pumpkin or cookie-scented candles around the holidays, then you'd love to swap them with fresh floral scented candles too! Bring in the spring season inside your home by getting some citrus or floral candles.
7. Update Your Patio Décor
Revamp your patio rather than going in for refurbishing it completely. Throw in cane furniture, some pillows, and arrange some flowering plants by the side.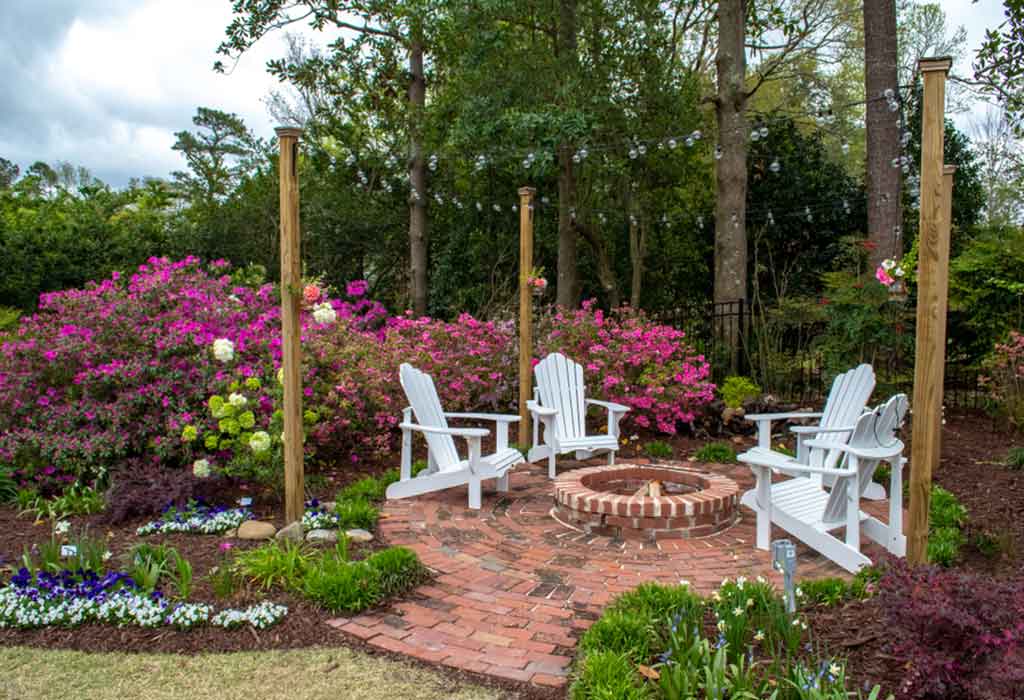 8. Hang a Wreath on the Door
Make a wreath with twigs and flowers that add a timeless appeal to your door. From a grapevine wreath, classic burlaps to vibrant tulips, an elegant wreath will breathe spring into your home right from the entrance.
9. Change Your Tableware
Change your tableware with something that is spring-friendly. Use lighter shades of cups and dishes. You can go with timeless all-white pieces or opt for colourful plates and bowls that are perfect for warm weather. Update your tableware, and you will feel the change in your mood when you dine or have tea with your family.
10. Arrange Flowers on Antique Trunks
Combine hard and soft textures with a clever arrangement of flowers. You can deck up the antique crates and trunks with flowers of your choice.
11. Change Your Shower Curtain
By changing your shower curtain, you are updating your entire bathroom. Pick a style and colour that matches the current décor and fixture. You could opt for pastel shades and floral prints.
12. Use Mirrors
Arrange mirrors to reflect the sunshine and create an illusionary effect of a bright place.
13. Use Light Fabrics
Give your bedroom a makeover by pulling away those knit blankets and fur throws. Replace them with whites and pale pinks to add that right pop of colour and to bring the spring vibes in your home and room.
14. Add Greenery
Plants won't stay alive when the weather is crisp and dry. Spring is the time to bring those indoor plants and fill your home with a green cover.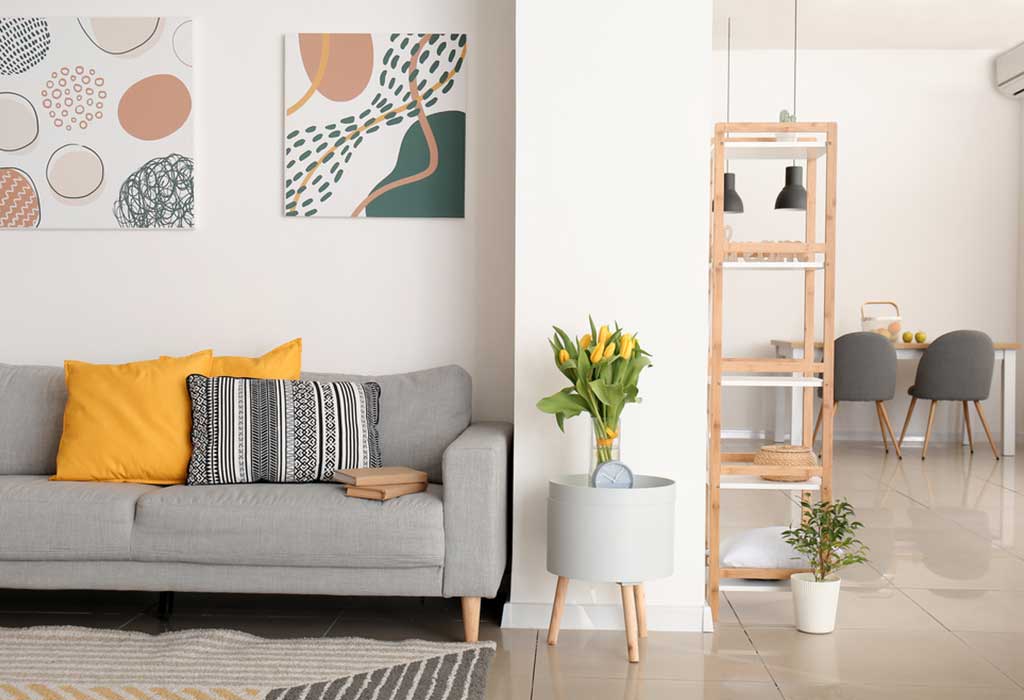 15. Make Your Own Display
Even if you do not head on holiday, just print off pictures from your favourite summer holiday destination and stick them up on the wall.
16. Lighten the Hearth
Paint the hearth of your home in cream, beige or white. And update your old wooden panelling for a clean canvas.
17. Recycle the Watering Can
If you have a rusty old watering can, just give it a clean and fill it with flowers. You could either use it as a centrepiece or hang it on your door.
18. Get a New Doormat
Swap your old doormat to a brighter one so that you get a warm welcome each time you come home.
19. Add Bohemian Accents to Your Room
Change that huge thick carpet in your living room and bring in a bohemian-style rug with fun colours and patterns. You might not be able to change your whole furniture, but you could coordinate the pillows and cushions.
20. Accessorize Your Closet
Time to change your wardrobe as well to look and feel like you're a part of the spring season. Keep your spring and summer essentials like hats and coats in an organized manner for you to grab them in a second.
21. Revamp Your Glass Cabinet
Head to the antique store and pick those colourful glasses to add to your display.
22. Refresh Your Bedside Table
Don't forget to revamp your bedroom while decking up your house. Just add seasonally appropriate pieces like a glass vase with some fresh flowers or bright coloured artificial flowers.
23. Consider Rope-Hanging Shelves
If you have any blank plain wales, get rope-hanging shelves and hang them on the walls. Place a potted plant on one and books or colourful candles on another.
You are bound to find inspiration in each of these ideas that will complement your style and your current setting. Transform your humble abode into paradise with these inspiring DIY ideas.
Also Read:
Homemade Wall Decor Ideas
Nature-Inspired Home Interior Decor Ideas
Budget-Friendly Home Decorating Ideas