Best Sentimental Gifts for Your Loved Ones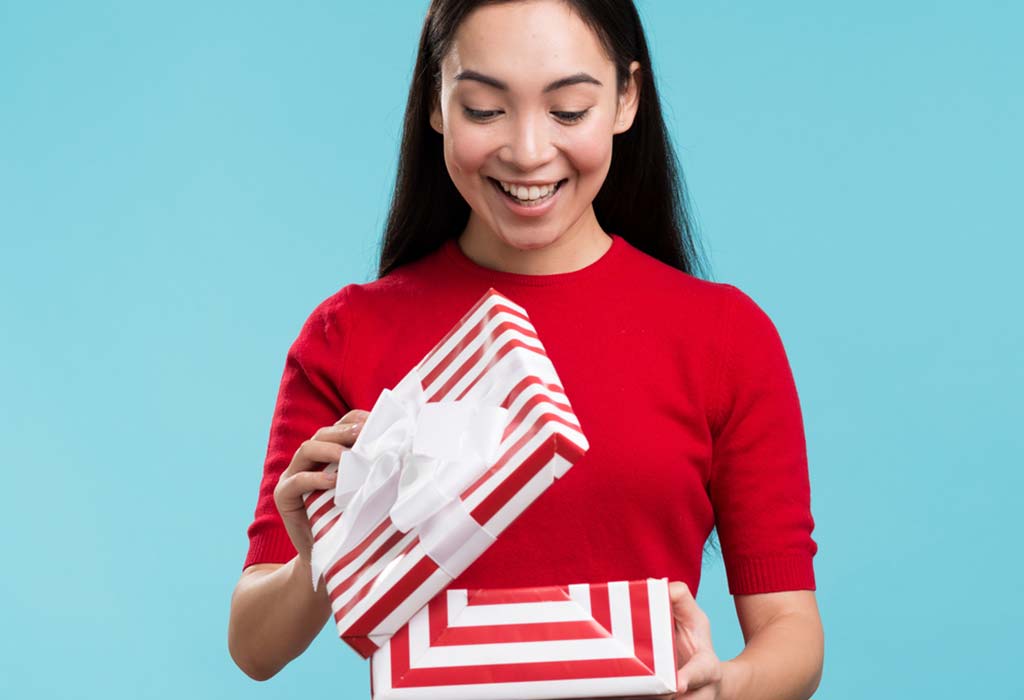 In this Article
Sentimental gifts are unique because people like gifting or being gifted things that they will never forget. Such thoughtful gifts give a feeling of love and belongingness. These unique sentimental gifts provide the receiver a sense of extreme care and tap the particular corner of nostalgia. Whatever the occasion is, some gifts always make you feel unique, teary-eyed and leave a long-lasting impact on you. Always try and gift someone something memorable that they will cherish throughout their lives.
Unique Sentimental Gift Ideas
Sentimental gifts carry an extra-added significance. If a gift is meaningful, has a personal touch in it, it will hold a special place in your heart. Always tell your loved ones how special they are for you by gifting something that means a lot to them. Below are some unique sentimental gifts for boyfriends, best friends, mom, dad, girlfriend, grandparents, and all your loved ones.
1. Personalized Calendar
The feeling one gets on seeing their pictures on calendars is priceless. It is the best way to show how much you love someone. These personalized calendars can be one of the most perfect and sentimental gifts for best friends.
2. A Cute Customized Mug
A fun, colorful mug with amazing quotes or pictures of the two of you is one of the most sentimental gifts for your girlfriend or boyfriend to sip their favorite drink. A mug is a perfect gift for telling someone how much you love them. Be it for sipping tea in the morning or drinking hot chocolate on those chilly evenings; you can always feel extra loved and warm because your loved one is around you.
3. A Meaningful Trip
You can always gift a vacation trip to your loved ones. You can plan a trip for them according to their taste. Planning a trip is a highly sentimental gift for your loved ones. You can book their favorite destination, the best hotels, and the different activities they are eager to experience. This will make them feel how important they are to you. All these will create memories for them, which they will cherish forever.
4. An Experience
Gifting someone a perfect experience is like a "you only live once" feeling (YOLO). These experiences are so personal that you will cherish them all your life. You can gift an experience like a pizza-making class, a pottery class, or a salsa class. It allows you to get closer to your precious ones. It can make for one of the most sentimental gifts for grandparents or parents.
5. Best Friend Hoodies
Gifting your BFF a best friend hoodie is the perfect way to tell your long-distance friend how much you miss and love them. You can customize the hoodies by adding a quote like "I will be there for you" or "you got my back."
6. A Personalized Letter
This is one of the most sentimental gifts for your loved one on birthdays and anniversaries. You can write a letter on handmade paper, put it in a nice luxurious envelope and seal it with a wax stamp featuring your husband or wife's initials. Isn't that memorable? Putting your feelings in words is the best way to express your feelings.
7. A Watch Piece
A watch is a perfect long-distance keepsake option in sentimental gifts for your dad or mom to tell them that your love for them will last till the end of time. You can even get the watch engraved with their respective names or their initials.
8. Luxury Candles
A luxury candle is one of the best sentimental gifts for best friends. You can also get the candles personalized by mixing their favorite fragrances and by adding special friendship quotes. These candles will add a warm and pleasant aura to their surroundings.
9. A Book
Books provide a whole new world to someone who enjoys reading it. It gives you a mental vacation instantly. For a bookworm, nothing can beat the memories and sentiments associated with a thick book; and when gifted by you, that feeling will stay forever with them whenever they open the book. It is one of the most sentimental gifts for grandparents, couples, or best friends.
10. A Nice Piece of Jewelry
Fine jewelry is one of the most meaningful and sentimental gifts for your mom. Gifting a delicate necklace or a ring is a perfect way to tell someone how you feel about them. Be it your anniversary, proposal, or birthday; it's the best memory one will always have. As they say, diamonds are forever and it's the best way to express our relationship is forever.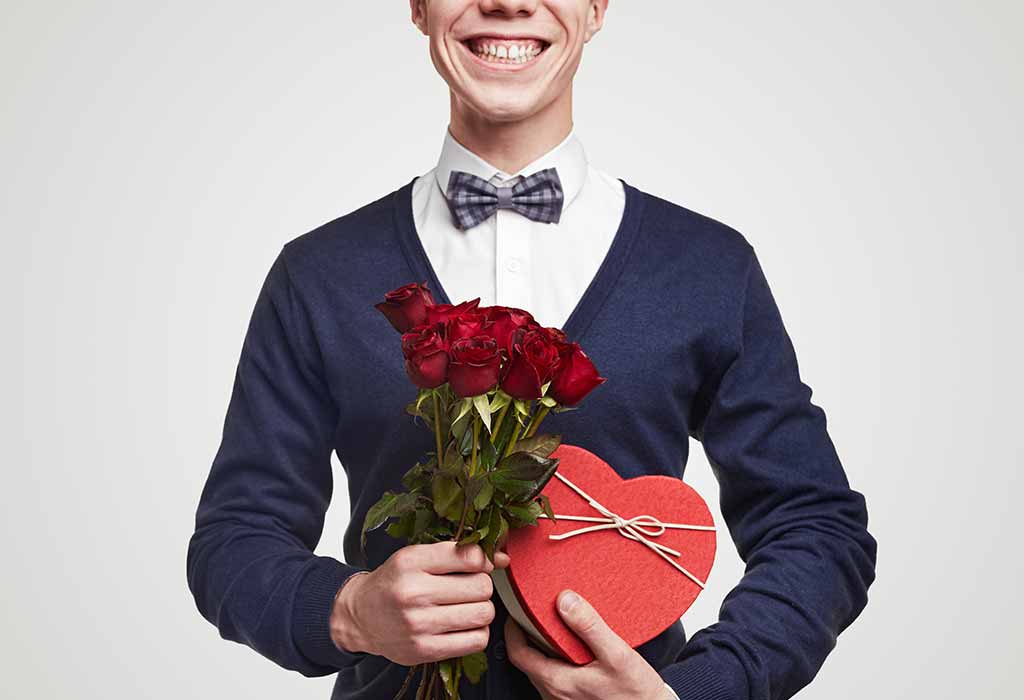 11. Favorite Cologne
Perfumes are an emotional gesture that enhances the person's emotions and feelings when they receive them. You can always get cologne bottles engraved with the names of your loved ones so that they always remember you.
12. Personalized Photo Frame Collage
Photos are instant joy, which puts you in a flashback of memories. Photo frames are the most sentimental gifts. They say every picture has its own story. So, by gifting a nice picture collage photo frame, you can always bring a smile to someone's face by making them cherish those joyous times.
13. Gourmet Gift Baskets
By gifting the gourmet baskets, you can tell your parents, best friends, partners how well you know their taste and how much you want them to be healthy. It is a beautiful, sophisticated gift wherein you can customize the products for your loved ones, such as book baskets, bath products, chocolates, or make-up baskets.
14. Favorite Alcohol Bottle
An alcohol bottle is one of the best sentimental gifts for your dad on father's day or his birthday or for your best friend. Any party or event is incomplete without opening a bottle of champagne. You can always get the person's name or the occasion date engraved on the bottle, which can be kept as a memory.
15. Personalized Pen
Gifting a pen is a gift of a lifetime since it often symbolizes an act of academic and personal regard and respect. By gifting a personalized pen, you show your love and sentiments.
16. Cosmetics
Make-up is a woman's best friend. If you want to impress your girlfriend, gift her the makeup she loves. Cosmetics are dear to women, so it's a perfect sentimental gift for her.
17. Flowers and Chocolates
Flowers and chocolate are the perfect gift combination. Gift her a bunch of her favorite flowers and chocolates, and yes, you will have a perfect date night. It is the most sentimental gift ever! The fragrance of your favorite flower and the taste of your favorite chocolate remain in your heart forever.
18. A Dinner Date
Taking them out on a date, opening their favorite bottle of champagne, ordering their favorite food, and just talking is such a sentimental feeling. Creating the best dinner date is one of the most romantic gifts that both people will cherish for years to come.
19. Long-distance Touch Bands
Long-distance touch bands are bracelets that close significant distances. You can simply press the button when you are missing your loved ones, and their bracelet will light up, telling them that you miss them terribly. The best way to send your love long distance and tell them how important they are in your life.
20. Twinning Outfits
Gifting a twinning outfit to your best friend is such a sentimental gift. You can wear your outfits on friendships day and clicks lots of pictures, which will help to create fond memories.
Gifting is not always easy; there comes an age in one's life when we don't prefer giving materialistic gifts. Instead, we choose to give gifts that stay with us forever; gifts with sentimental values connect with them. Giving a gift, which has a personal touch, signifies that we care and love that person. Not only will this make them incredibly happy, but knowing that you care for them and that you know what they like will bring you'll so much closer and make your bond much stronger!
Also Read:
Birthday Gifts to Give to Your Dear Ones
Much Needed Things to Gift Your Loved Ones
Stress & Anxiety Relief Gifts for People You Care the Most