Best Selfie Captions for Instagram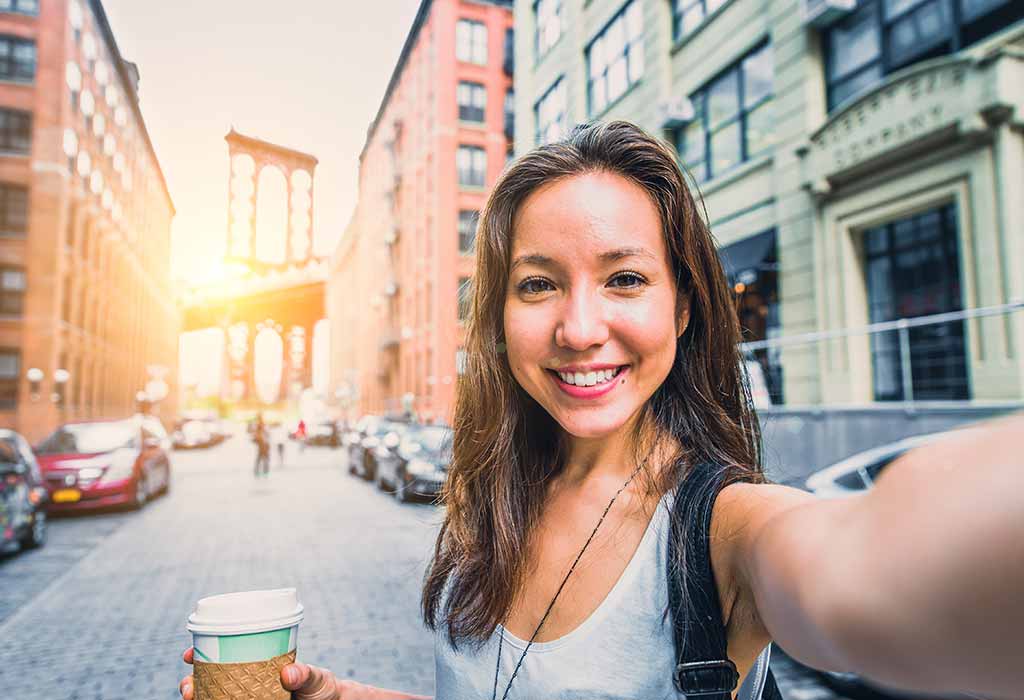 In this Article
Taking pictures to capture a moment has become easier with the invention of camera phones. The biggest craze these days are selfies. With almost everyone having a phone with a front camera, taking selfies is a cakewalk!
Instagram has made sharing selfies easier with numerous people at one time. All you need to do is create a profile on Instagram and post your pictures. However, the real game is getting the maximum likes and comments on your pictures. Even though you have posted a great selfie, the chances of getting your followers to like or comment increase with an engaging caption. A caption adds depth to your selfie's backstory and influences how your followers respond to it. In reality, your Instagram followers, especially your close friends, aren't as interested in your images as you are. They would rather read the selfie captions and figure out how you are feeling.
Finding the right captions for your Instagram selfies, on the other hand, is no easy task. You have to sift through hundreds of captions to find one that truly expresses your emotions. To reduce your search, we have listed some of the best selfie captions below.
50 Witty Instagram Captions for Pictures of Yourself
You'll go through numerous attempts to get that one good picture and are ecstatic to share it with all your friends and followers. However, not all pictures can please your followers! the solution? add something extra to your selfie by inserting a caption. Engaging captions play an important role in increasing your posts' likes, comments, and shares. To help you, we have done some research and compiled the perfect captions to go with your selfies. Just choose, copy and paste!
Short Selfie Captions
Trying to come up with a catchy selfie caption? Short and simple caption for selfie makes a big difference for any post because they allow you to share your feelings about it in a few words. Here are some short selfie captions for you to post with your next selfie:
Life is better with a cute smile.
The beauty of elegance never fades.
Focus on the bright side.
Be the best version of yourself!
Keep on smiling!!!
Just F.L.Y.- First Love Yourself
Worry less, Live more!!!
Time for some changes!
I will always Shine on!!
Keep it simple!!
Funny Selfie Captions
When it comes to captions, a little wit goes a long way. With the following funny captions for selfies, you can keep it light and full of laughter.
If every like was a penny, I'll be a millionaire by now.
When I said let's do a marathon, I meant 'movie' marathon.
Getting ready to ruin another day of my life for responsibilities.
When nothing in your life is going right, take a left.
I am the 'Pro' in the word procrastinate.
Everyone says nobody is perfect. Hello! I am Nobody.
No selfie control works on me.
You wouldn't know what you're missing unless you clean your home.
I hope the doctor prescribes me a six-month holiday, twice a year.
I have no selfie control!
Inspirational Selfie Captions
Why not use your selfie to inspire others? Post your selfies with an inspirational caption. Here are some captions for selfies to inspire others:
Be yourself. No one can do a 'You' better than you.
Beauty can be achieved with make-up and filters. But personality is self-achieved.
Don't lead a life filled with regrets. Go do all the things you always dreamed of doing.
Stop searching for the person who can change your life. That person is right there in the mirror. You just need to look.
Before trying to find the person, who completes you, find yourself first.
Beauty is only for the eyes. Let your personality capture the heart.
Every path in life will have obstacles. It's up to you whether you continue walking till you reach your destination or turn back.
It makes no difference what others think about me because I know who I am and am damn proud of it.
Never stop enjoying moments of life, irrespective of the curveballs thrown at you.
Life is like an elevator going up; you have to sometimes pause and let certain people off.
Morning Selfie Captions
Finding a caption to go with your morning selfie? Don't worry! Have a look at these complied captions:
Will say Good morning later. First things first. Let me post my selfie.
I woke up with a selfie mode!
My morning glimpse!
I am not addicted to taking selfies all the time. Just every morning.
Fresh out of bed. Still look gorgeous!
My just out of bed look!!!
Coffee topped with confidence. Perfect for a morning selfie.
Every new day brings new strength and energy. Have a wonderful day!!!
No make-up selfie. Fresh me, just after shower!
A new day, a new beginning. Forget the past. New beginnings on the horizon.
Savage Selfie Captions
Looking for a savage selfie caption to match your out-spoken personality? These fierce captions will not only go perfectly well with your selfie, but they will also act as a reason to keep haters away.
I am gorgeous, and I definitely know it!
I love my looks, so does every camera in the world.

When in doubt take more than one selfie.

You have to be both a beauty and a beast at times.

Make them pause and look at you.

I know good looks aren't everything, but having them is just a bonus.

It's been said that wonderful things take time… The reason I am often late.

My sarcastic mode is not always on..sometimes I am sweet too.

Life isn't perfect. But my looks are!!!
A selfie a day keeps the selfish friends away.
Selfie captions are the cherry on top of your Instagram posts. They give your selfie more sense and meaning.
Also Read:
How to Clean a Laptop Screen
Is It Ok to Use Your Phone While Charging?
Incredible Android Hacks You've Probably Never Heard