Best Sad Movies On Netflix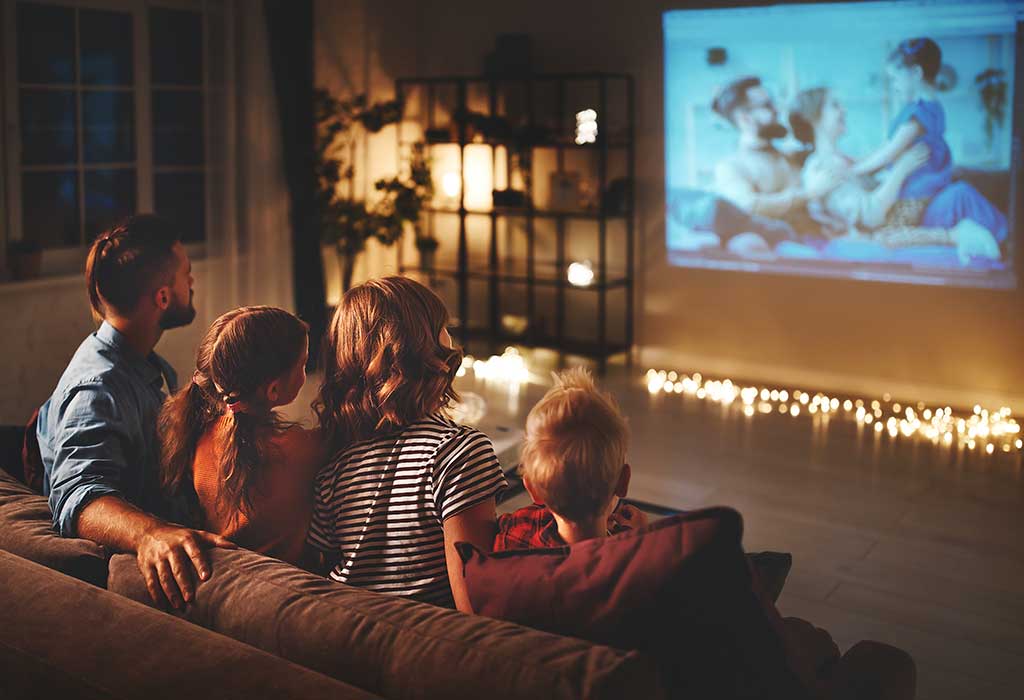 In this Article
When feeling a bit gloomy, all you want is a good cry to cleanse your system. A good cry acts as a cathartic to release your pent-up tension, frustration, stress, and emotions. After a deliberate cry, you feel refreshed with your emotional toolbox empty of all its junk. However, crying deliberately is not always possible without any cause. So why not borrow someone else's sadness to cleanse your system? The best way to do so is by watching a sad movie. Sad movies with their tragic plots based on real or fictional tales are a sure shot way to make you weep. Netflix, with its plethora of content on every emotion, is the best source of sad movies. So whenever feeling blue, scroll Netflix and watch a sad movie to rinse out your emotions.
Top 25 Sad Movies Streaming On Netflix
Netflix is, without any doubt, the popular choice for watching movies. The platform has a vast library full of all kinds of movie genres. So when feeling blue, turn to Netflix for a sad movie. The sad movie collection on Netflix range from classics to anime, and they cover stories based on actual events or fictional tales.
Below are the 25 best sad movies on Netflix that will make you cry:
1. Schindler's List
This Oscar winner directed by Steven Spielberg tells the true story of a German businessman, Oskar Schindler, a businessman who saved the lives of thousands of Jewish employees.
2. Charlie St. Cloud
Based on a novel, Charlie St. Cloud is about the story of Charlie, who is grieving for his dead younger brother and is granted a gift with which he can see his dead brother. But Charlie gets trapped in his past as he tries to keep his brother's memories alive. Now Charlie has to decide whether he wants to keep this gift or move towards the future.
3. Someone Great
One of the sad love movies on Netflix, Someone Great tells the story of Jenny and her heartbreak. Jenny, a music journalist, is moving cities to start her new job at Rolling Stone Magazine, and she gets dumped by her long-term boyfriend, who isn't ready for a long-distance relationship. Heartbroken, she embarks on a day of adventure and healing with her best friends.
4. Seven Pounds
Seven pounds deal with Ben's guilt of causing the death of seven people. Ben is on a mission for moral atonement for this guilt and embarks on a quest is to change the lives of seven people.
5. About A Boy
A young boy, Marcus is dealing with a tough life due to his suicidally depressed mother. He is constantly picked at his school for this. He meets Will, an immature bachelor, who leads a different life than his. Both of them form an unlikely friendship and change their lives for the better.
6. 1 Mile to You
1 Mile to You is one of the saddest movies on Netflix. The movie is about Kevin, a high school senior who is a good runner. Unknown to others, Kevin runs to channel and keep alive the memories of his dead girlfriend. The movie shows his journey to move past his grief and tragedy.
7. Room
In this critically-acclaimed file, a mother is kept captive in a room with her son, Jack, for years. The mother does a good job to provide a nurturing environment for her young son. The son knows only about the small room and nothing about the outer world. The movie follows their struggle and journey to adjust to the real world when they can escape the room.
8. A Little Princess
A wealthy ship captain's daughter, Sara has grown up like a princess with respect. Her father goes missing in World War I, resulting in her working as a servant in her boarding school. Still, Sara holds on to her dignity even in desperate times.
9. The Other Woman
Emilia struggles to keep her marriage from breaking down when her daughter dies. Simultaneously, she tries to repair the rocky relationship with her stepson. This emotional movie shows the effects of intense grief on close relationships.
10. Mudbound
Two soldiers return to their hometown from World War II. Their bond formed over wartime experiences contrasts with the realities of their families and segregation laws. The movie deals with complex issues of racism and PTSD.
11. Atonement
Briony Tallis lied about something in her childhood that changed the life trajectory of her sister and their friend, Robbie, forever. The movie takes place at the cusp of World War II and the modern era. It shows the consequences of one's actions and the emotional web of dealing with them.
12. The Boy in the Striped Pajamas
Based on a novel of the same name by John Boyne, this popular movie tells the story of an unlikely friendship between a Jewish prisoner and the son of an S. S. commander. One sees the heart-breaking war scene and human cruelty through the eyes of a young boy.
13. Lost Girls
A woman, after her daughter goes missing, takes the investigation into her own hands. Soon she leads the police to unsolved cases of sex workers' murders.
14. Blue Valentine
One of the most popular sad romance movies on Netflix, Blue Valentine tells the story of Dean and Cindy's stagnant marriage and their fraught relationship.
15. Dear John
Dear John is a romantic war drama featuring Channing Tatum and Amanda Seyfried. The movie, spread across seven years, details the relationship between a soldier and a c
16. Pearl Harbour
This popular action-packed film is also a love triangle set against the backdrop of World War II. The movie full of drama and tragedy is a must-watch for everyone.
17. The Lighthouse of the Orcas
One of the popular tearjerker movies on Netflix, this Spanish film shows how a desperate mother with her autistic son travels to Argentina to see the pods of orcas.
18. Moonlight
Moonlight is an Academy Award-winning movie. This coming-of-age drama shows Chiron's three stages of life as he deals with his sexual identity, physical and emotional abuse, and finally reaches adulthood in Miami.
19. The Pursuit of Happiness
The movie is based on the true-life story of a struggling father, Chris Gardner. Chris battles to save his home and start a new career while keeping his young son in good spirits amid his life's chaos.
20. The Guernsey Literary and Potato Peel Pie Society
A writer from London visits the island of Guernsey after World War II. The residents of the island are still struggling with the after-effects of the wartime Nazi occupation.
21. Lion
Saroo (Deve Patel) was separated from his family when he was five years old. Later he was adopted by an Australian couple. As an adult, he desires to search for his lost family in India.
22. Freedom Writers
A teacher in a racially divided school is assigned a group of 'at-risk' students. Soon with reading and writing, she connects with them and gives them the means to express themselves.
23. Roma
Roma is a film about the life of an indigenous maid who works for a middle-class family. The movie shows the life of the family through political and domestic unrest.
24. One Day
Em and Dexter meet each other on their college graduation night and form a deep bond. For the next two decades, their relationship evolves through their once-a-year meetings. For twenty years, they traverse their feelings for each other breaking your heart in the process.
25. A Silent Voice
A Silent Voice is one of the popular sad anime movies on Netflix. It tells the story of Shoya Ishida, a bully in sixth grade, and a new student Shoko Nishimiya. Shoko has hearing loss and is bullied by Shoya. Later in high school, a remorseful Shoya attempts to make amends and befriend Shoko.
Next time you feel gloomy, watch any of these popular sad movies on Netflix. Just make sure to keep some tissues within reach for the waterworks.
Also Read:
Children's Movies to Watch on Netflix
How to Set Parental Controls on Netflix
TV Shows To Watch With your Children on Netflix