Best Netflix Original Series That You Can Stream Now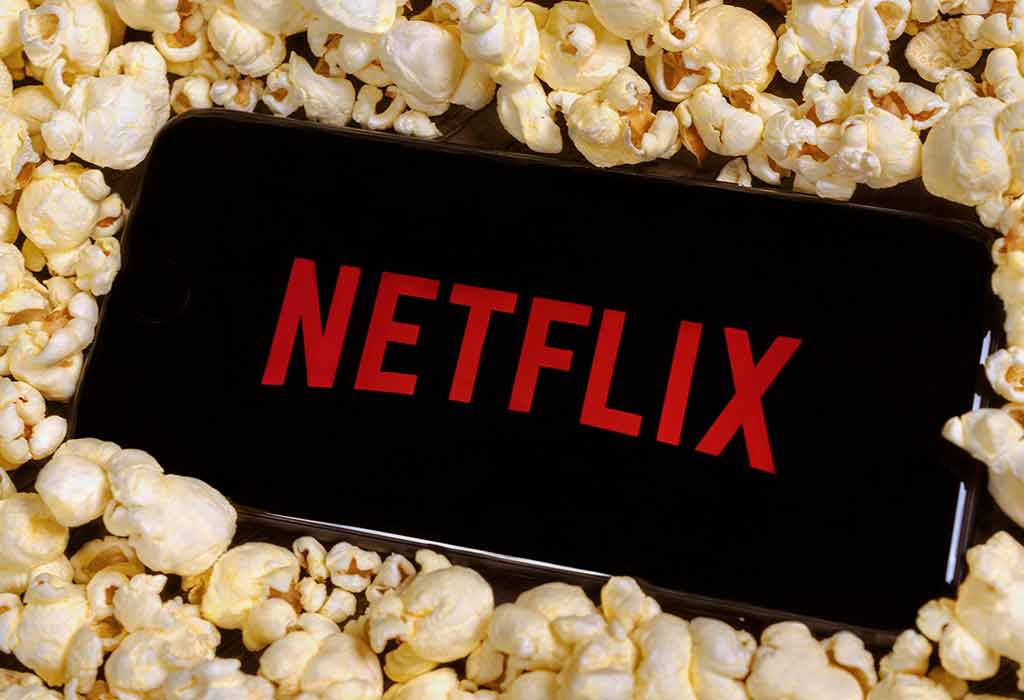 In this Article
Netflix's original series has managed to satisfy the widest range of our viewing needs. So whether you want to share quality time with family, indulge in your guilty pleasures, feel aware of what's happening in the world around or unwind after a busy day, these shows can make you feel greatly involved with their compulsive narratives and thrilling contents.
Top Original Series To Binge On Netflix
Beginning as a platform for streaming shows and movies by other studios, Netflix changed the game of the entertainment industry when it began creating its own original content. Despite the consistent efforts by Disney, Warner Bros., Paramount, and other production houses to launch more rival services, Netflix has emerged as a winner in the online streaming race with applause and appreciation from a large audience across the globe. Spending billions on original shows that are flagships for their new business model, Netflix's original shows have reinvented the nascent TV watching to a more binge-watching experience in modern times. In fact, the saving grace for many during the pandemic-fuelled year has been these streaming television series, movies, and documentaries that offered an avenue to escape into the magical world of Netflix. Developed over the years, these Netflix shows cover a range of genres from compelling period dramas, action-adventures, romance, reality or documentary, foreign language gems, zombified sitcoms, and 80s-soaked sci-fi that cater to the entertainment needs of almost all age groups. Beyond these shows, any great TV content drives social conversation as viewers form a sense of community built around a common interest. More so, in these trying times, as most of us are isolated and sequestered at our respective homes. In fact, an explosion of original movies and series content on Netflix has given viewers an incredible variety of choices. Viewership data, or ratings, are important to the general public as it's an indication of the best shows on Netflix originals that are garnering the most attention. In case if you've missed any of them, here is an opportunity to narrow you're your search from the curated list of Netflix originals given below.
1. American Vandal
This satirical take on popular true crime documentaries is one of the best campus whodunit stories to hit Netflix. When several faculty cars are vandalized, the search begins for perpetrators. The prime suspect denies his involvement and sets out to find the truly responsible. Though not a laugh-a-minute show, the series captures the impact of social media on society, especially teenagers.
2. Unbreakable Kimmy Schmidt
The quirky but hilariously funny series takes a disturbing storyline and converts it into a heartwarming watchable series. Rescued from an underground vault after 15 years, the resilient and sunny-spirited heroine comes out of the sheltered life. She uses her naïve positivity to deal with everyday situations in the Big Apple. Cleverly conceptualized, the series is part social commentary and part good old laugh-out-loud fun.
3. Big Mouth
It is hugely popular because of its goofy, profane, and funny take on adolescent troubles. Big Mouth is a series that isn't meant for 12th graders but takes every adult to a time when they dealt with the vagaries of puberty. The show deals with sexuality, mental health, gender dynamics, body image, and family in an honest and frank manner without any of the cringe-worthy humiliation or crude jokes.
4. Schitt's Creek
Imagine a situation where a super-rich and popular family suddenly loses their wealth and must manage their new life living out of a motel room in a small town in the middle of nowhere. This is the premise of the offbeat and quirky story of the extremely wealthy Rose family and their life in Schitt's Creek, a town purchased as a joke. The series has a sublime charm. It's sarcastic but darkly lovable, as it turns the Riches to Rags story into one of self-discovery and community life.
5. Orange Is the New Black
The woman protagonist of this engrossing prison drama ends up in prison because of a crime committed decades before. The sharp mixture of black humor with a group of flawed characters build-up to deliver a fine balance of in-the-gut emotions and a snarky punch of humor.
6. Queen's Gambit
Considered as one of the most popular Netflix originals, its superbly etched characters, brilliant acting from a supremely-talented actress, a very compelling story, brilliant pacing, and hugely impressive cinematography makes Queen's Gambit a worthwhile watch. Based on the 1983 novel of Walter Tevis, the series takes the very intellectual game of Chess and makes it a visual treat. The breathtaking story of the little girl who grows up battling all adversities and becomes the chess prodigy to take on the center stage in a very male-dominated game.
7. Unbelievable
Unbelievable changes the generic true crime story depiction on its head as it tells the story from the perspective of the survivor of sexual assault. The story is told with grace and poignancy of the apathy that the victim of abuse goes through while dealing with a systemic gender-driven indifference. The show's strength comes from the authentic and believable characters, sharp acting, and flawless scripting.
8. The Crown
The story of this new Netflix original throws light upon the life of Queen Elizabeth II from the time she takes over the reins of an empire in crisis. It shows her working relationship with Prime Minister Sir Winston Churchill while navigating her power in the new world. The private world of the Queen behind the public image makes a compelling watch. Beautiful locations, period-correct costumes and settings, fantastic cinematography, and brilliant acting drive the show's success.
9. Lupin
The first French series to get into the Top 10 of US Netflix, Lupin, is a good old-fashioned heist story. Setting this series apart is the perfect combination of suspense, mystery, humor, and brilliant action. Every moment has suspense build in. The schemes and heists have ingenuity, and Omar Sy is the perfect cast to carry it off with the right amount of conviction and panache.
10. Breaking Bad
A local Albuquerque high school chemistry teacher named Walter White (Bryan Cranston) is diagnosed with terminal cancer. The real question is how long he actually has to live. Torn between his talents and his responsibility as a family provider, he becomes one of the most powerful players in the underground methamphetamine trade.
11. Narcos
Narcos's brisk pace and smooth tone bring to life the savagery and violent life story of Pablo Escobar. The docudrama style works perfectly for the fantastic but frightening story of the rise and fall of the Colombian drug kingpin. The chilling realities of the Colombian drug trade that led to Escobar's rise to the top of the vicious business are told most compellingly.
12. Daredevil
Lawyer in the day, a masked vigilante in the night would not make a good enough story. But what if you are blind with extraordinary senses? What if you are Matt Murdock? Then you get Daredevil, the Marvel superhero. Well scripted, beautifully acted, and the gripping action sequences make this series a worthy watch.
13. The Serpent
The world of The Serpent is murky, with events laced with drugs, murders, and robberies. The series traces the trail of bodies as the terrifying story of Charles Sobhraj unfolds across several countries in Asia in the 1970s. The fact that Sobhraj, the Bikini killer, is alive and serving a sentence in Nepal for a murder committed there makes the story even more chilling.
14. Blown Away
The first of its kind reality show on TV for the art of glass blowing makes for a hot watch. The beauty of creation and its destruction are never far from each other in this competition. You will develop a deep appreciation for the art of blowing molten glass into beautiful shapes. But glass requires deft and precise handling; cool it too soon, it would break into several pieces of broken shards. So get ready to be Blown Away.
15. Stranger Things
This multi Emmy bagger is a sci-fi horror drama series. What starts as a mysterious disappearance of a young boy soon turns into a harrowing story of sinister experiments and terrible supernatural forces. But, apart from the fear factor, you'll love the generous dollops of love, friendship, and dilemmas of human relationships portrayed in this must-watch.
16. Meat Eaters
Meat-eater is a series that talks about the effort that goes into a hunting expedition. The joy of living off the land, experiencing nature at its most beautiful as well as its capricious best. Join Steven Rinella as he covers the US and parts of Mexico to get the best of the hunting season. Along the way, learn about the game being hunted and the recipe to cook what you hunt.
17. Erased
Based on a popular Manga series, Erased is a Japanese murder drama with a twist. A manga artist must travel back in time to stop his mother from getting murdered and save a girl nearby from death. The tension builds up on the back of gripping acting and a tight storyline.
18. It's Okay To Be Not Okay
The story of this popular K-drama highlights the bond that develops between a community worker in a psychiatric ward and a popular author of children's books. The man does not have time for love, and the woman doesn't like socializing. How they meet and heal each other's emotional wounds makes for a gripping story.
19. Chief of Staff
If you like political dramas, suspense, and series such as "House of Cards," then you're going to enjoy this Korean series that shows the collision of two highly ambitious individuals for political power. One is a decisive cold-blooded and highly intuitive individual that acts behind the scenes. The other is a young lawmaker. One of the very best political thrillers, this story will keep you guessing till the end.
20
.

Money Heist

This Emmy-winning Spanish crime series has won accolades from viewers around the world since its launch in 2017. A professor, along with a highly unusual bunch of amateur thieves, plans a perfect heist to steal billions of euros from the Royal Mint. Unfortunately, as their ambitious plan unravels, their audacious and ingenious attempt gets botched up, and the group of men gets stuck in the mint. Addictive and fast-paced, this show keeps you hooked for the first few episodes.

Depending on your mood, occasion, and your company you're watching these with, you can select one of these fascinating Netflix original shows that have received both popular and critical acclaim and decide accordingly. Time to catch up!

Also Read:

Sad Movies To Watch On Netflix
How to Set Parental Controls on Netflix
TV Shows To Watch with Your Children on Netflix