Best Matching Outfits for Couples this Valentine's Day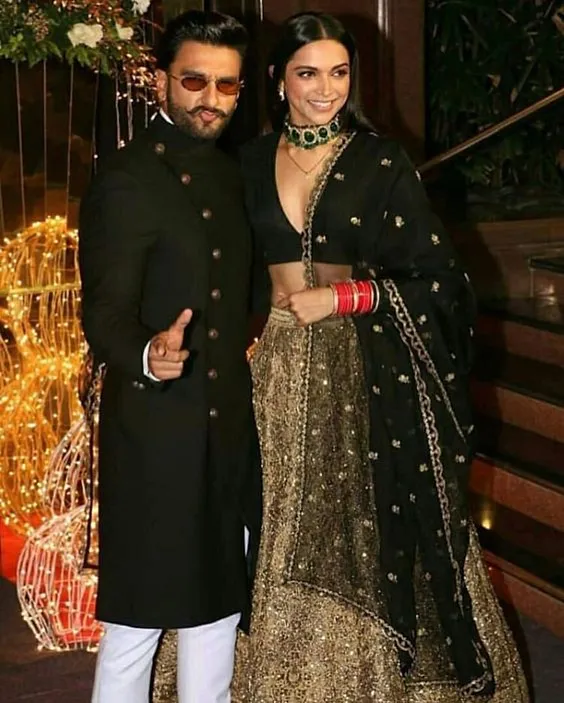 In this Article
For some, Valentine's Day is merely a Hallmark, 'mushy' cards holiday, and for some, it's a day to express their undying and eternal love for their significant other. Whether you're a hopeless romantic who's quite flamboyant with your expressions of affection or an idealist who doesn't believe in all these occasions and treats Valentine's Day like any other day, chances are you have something planned for the day to make your partner feel loved – but you probably have no idea what you're going to wear.
If you're going all out with dinner reservations with your boo, you'll need an outfit which is worthy of the occasion. And if a romantic stay-at-home meal and a Netflix marathon are what you've got planned, then it makes sense to dress a little low-key. Whatever V-Day plans you opt for, it goes without saying that you will be taking a 'couple selfie' to commemorate the day on your social media handles. So why not put some thought into your outfit to make it a little quirky and out-of-the-box? Below, we list down a few couple outfit ideas, ranging from colour-coordinated outfits to the classic black-suit-red-dress chic.
Valentine's Day Matching Outfits for Couples
Matching couple outfits are an excellent way to show your affection for one another, whether you're sporting matching sweatshirts, the classic red-and-black combo or just some cute couple T-shirts with quotes on them. Whatever the outfit may be, it is sure to bring a smile to your partner's face.
1. The Classic Red-and-Black Combo
Nothing can ever go wrong with this outfit. Whether you're a couple who loves to chill in jammies and have a movie marathon at home or the kind that goes all out with candlelight dinners, this outfit idea is stellar and will always be. Your partner could wear a dapper black suit while you could wear a beautiful red chiffon saree (it will totally give off a 'Badtameez Dil' vibe, won't it?). Also, if your man is willing to be a little adventurous, ask him to wear a black bow-tie instead of a normal tie. If you want to go a little casual, he could wear a white mandarin collar shirt with black chinos, while you could wear a red maxi dress! You could also wear matching black and red pyjamas if you're going for the 'Netflix and popcorn' plan. If you're staying at home on V-Day, might as well do it in style!
2. Colour Co-ordinated Outfits
Going matchy-matchy with your guy can either be totally adorable or slightly hideous and weird. But that doesn't mean you cannot look like a power couple on V-Day with outfits that complement each other! Opt for the colour-coordinated way – co-ordinated outfits aren't boring when there's a pop of colour involved. Colour is a beautiful way to give your outfits a fashionable and quirky edge. Just make sure that you keep your ensembles balanced and don't go overboard with them (you don't want to look like a Christmas card because you decided to wear a green dress and your man chose to wear a red shirt!). Choose one colour to wear between the two of you, and to avoid an excess of one colour, one of you could decide to wear a softer tone of the same colour while the other could go all vibrant. For example, you could wear a mustard Anarkali dress while your husband could wear a shirt which is a lighter shade of mustard with navy blue or black pants.
3. Patterns for Matching 'Coupling' Outfits
If you and your bae are a little adventurous and want to try something that looks a little out-of-the-box, patterns are something you should definitely try. If you're going to keep it casual but still want to look aww-dorable, you could wear a striped knee-length dress or a midi dress while he could wear a striped casual shirt with black or blue jeans. Plaid patterned outfits are great too if you want to look like a celeb couple seen walking on the streets by the paparazzi (you could certainly feel like one even if you aren't one, right?). There are many other patterns that you could opt for, like Aztec prints, geometrical prints, etc.
4. 'Coupling' T-shirts with Quotes
While some go for colour-coordinated outfits, some like to be more vocal and expressive about their love and might want their outfits to portray the same. Well, what's better than matching T-shirts with cute quotes or completion quotes on them! Still confused about what we're talking about? Ok, here's an example: your man could wear a T-shirt with 'Mr. Good' written on it, while you could wear a T-shirt with 'Mrs. Life' written on it (so romantic, sigh!). Or you could wear a T-shirt with the quote 'If lost return to babe' and he could wear a T-shirt with 'Babe' written on it. Awwww-dorable, right?
5. 'Coupling' T-shirts with Symbols
This outfit idea is very similar to the one with the quotes; but instead of quotes, the T-shirts have symbols on them. Remember those cheesy but cute flirty lines you use to acknowledge the value of your partner's presence in your life? For example, "You're the peanut butter to my sandwich", or "You're my Monica, and I'm your Chandler". Well, imagine having those things printed on as symbols on your T-shirt. Cool, right? You could wear a T-shirt with a cute bread symbol on it, while your bae could wear one with an emoji of butter on it. There are plenty more of these, and we're sure you'll know exactly what your partner is to you and choose the right symbols for the both of you!
6. Inside Jokes or the 'How We Met' Story
Remember how Simran and Raj met on DDLJ and the iconic object which brought them together – the cowbell? Well, if they had to wear matching T-shirts, they would probably have two cute cowbells on their T-shirts. We're sure you too have an adorable story of how you met, or have some inside jokes that connect both of you on a level only you both know. This year, customise and print those elements that brought you both together on your T-shirts, and give off major #couplegoals vibes to everyone. Also, these personalised T-shirts will make unique gifts for your lovers. These T-shirts will definitely take the sentimental value up a notch!
No matter how you decide to spend your Valentine's Day, you will definitely get a trendy outfit option from this list. Show off your harmonious relationship with one of these stylish, matching couple outfits and celebrate your love with a hint of style.
Also Read:
5 Romantic Poems, Just for Your Husband
Extraordinary Ideas to Make Valentine's Day Special for Your Husband
Lovely Valentine Day Quotes and Wishes That You Can Dedicate to Your Wife
?>