Best Gifts for Book Lovers That Are Not Necessarily Only Books!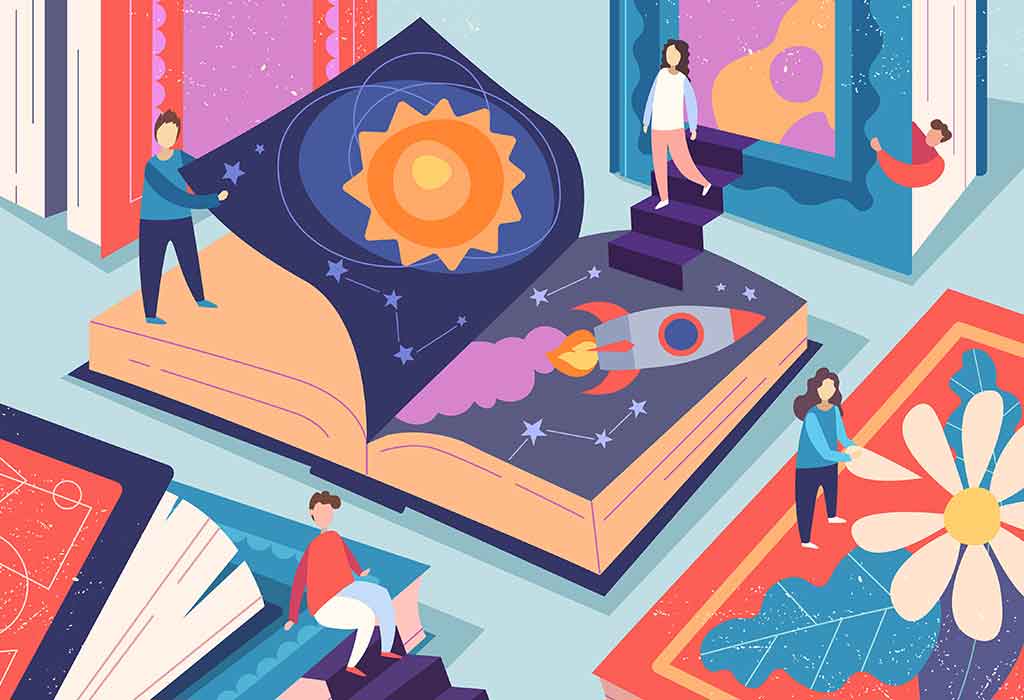 In this Article
Books are a world of their own where one gets lost in their enigmatic feel. Book lovers love nothing but a tangible book in their hands which they can feel and smell as it adds to the compelling attraction that books possess. But when it comes to gifting something to a book-lover friend of yours, you are always stuck as to what book to give them. You have to know their exact likings and if they already own a particular book or not. So instead of a book, we have collated a list of things to get a book lover which they would certainly appreciate.
Unique and Useful Gifts for Book Lovers
Finding perfect book-related gifts could be a tricky affair. Whether to buy them some bookish gear or gadget or to gift them a coffee mug or a pretty blanket that could keep them cozy on winter nights when they curl up in bed to read, to ease your trouble, follow the below list that can end up being a keepsake and an impressive decoration. Something they can use while reading a book or a souvenir that can sit on their coffee table and act as a literary conversation starter. Have a look at these 29 ideas for creative gifts for book lovers that are anything but books!
1. Decorative Bookends
Having unique bookends to organize your books will help you sort them and add to the decor of your house. Gift a bookend that stands out to turn a bookshelf into a gorgeous display of your book lover's eclectic taste.
2. Badges to show your love for books
Book reading is an art, and book readers surely want to display their passion for books. Wearing them as badges close to their hearts makes this precious item one of the best and budgeted gifts for book lovers.
3. Creative Coffee Mugs
Getting a custom-made coffee mug with famous quotes and lines of popular books can be a colorful and innovative thing to get a book lover.
4. Hand-embroidered verses from a book
A souvenir that has been embroidered with lines or opening sentences of a book and reflects the book lover's persona will add a personal touch to the gift. You could either have it made or buy it from a store and see the smile on your friend's face upon receiving such a novel gift.
5. Bookmarks that can empower
You can find many bookmarks in the market with inspiring phrases written on them. The immense variety gives you the freedom to choose one that resonates with the receiver, making the gift all the more meaningful.
6. Book Embosser
This is a unique idea for a gift for book lovers that they are bound to get enthralled by. To mark their library of books with a personal and permanent mark will give them a sense of ownership and pride in their exquisite book collection.
7. A Throw blanket
Reading and curling up inside a blanket go hand in hand. Get a soft fleece throw blanket to drape your favorite book reader while they enjoy their world of books ensconced in their lazy chair.
8. Books Scratch Off Posters
Those who read books also set some goals regarding how many books they want to finish in a month or year. Giving them a scratch-off poster with 100 or so must-read books would help them track their reading goals.
9. Personal Library kit
If your book reader friend lends out books, a personal library kit would be pretty helpful to them. The kit could contain stamps, self-adhesive pockets, and library insert cards to make sure their fellow bookworms would be aware of who is the actual owner of their current favorite book.
10. Create a scented candle with verses or quotes
The alluring fragrance of candles combined with favorite quotes from well-loved authors will make a mesmerizing gift for the bibliophile in your life. You could package it with the author's photo, stamped labels, and a bio.
11. Fun Coaster Set With Vintage Library Book Check-Out Imprints
Get some coasters and have library check-out cards printed on them. These colorful and quirky coasters are guaranteed to enthrall your bookworm friends.
12. A Tissue dispenser in the shape of antique books
Create a tissue dispenser that resembles an antique book cover. This gift will not only be exceptionally functional for stashing and dispensing tissues but also charm your friend with its unique design. These can be kept anywhere from the bedroom to the bathroom or as a decorative piece in the living room.
13. A Pouch inspired by any classic book
A zipper pouch with an exterior displaying the cover of any classic book will surely be helpful to a book lover. It will also show how much you appreciate your favorite reader's taste in books.
14. Inflatable book jacket
Some people like to read while they lie leisurely in a bathtub and drink a glass of wine. But taking a book inside a bathtub could be dangerous business, and that is where an inflatable book jacket would save their books from catastrophe. A book jacket would let the book float and not strain the arm.
15. A Reading light
You want to read, but your partner is annoyed by the light. In such a scenario, a reading lamp, preferably which blocks blue light, is perfect to finish a couple of chapters before you go off to sleep.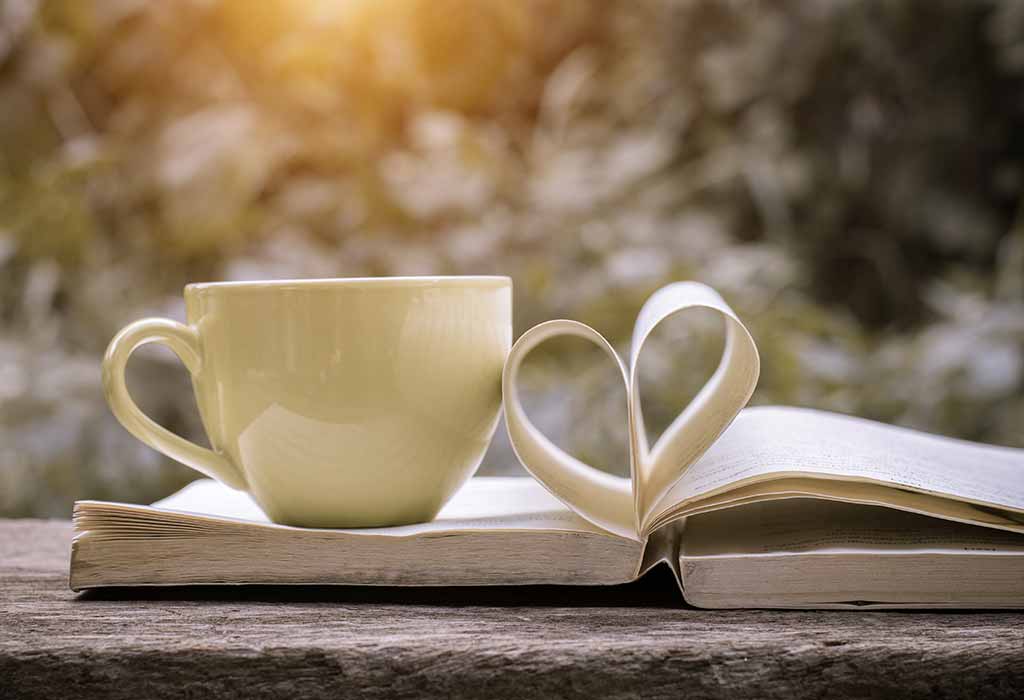 16. A Journal for Book Lovers
Do you go blank when someone asks you which was the last book you read? You can get over such brain blips when you get a book journal where you can jot down the names, authors, and other details of your last read books. You could also use it to track the books you have lent out, contacts of book groups, etc.
17. A Throw pillowcase
Have something jazzy related to books painted on a throw pillowcase which will add to the literary pieces at the home of your book lover friend. They would love to keep it in their favorite reading nook.
18. A Pillow that acts as a book stand
Bibliophiles who lack arm strength would love to have something to hold their books while they read comfortably without straining their arms. A lap pillow to rest their favorite book on will make their book reading time much more relaxing.
19. Eccentric Book Earrings
These cute and quirky earrings in the shape of a book with any book title or quote embossed on them are the perfect gift for a fashionista bookworm friend of yours.
20. A Decorative art print
You could print out any classic novel's original vintage cover and have it framed to form a picturesque art print for your favorite reader.
21. A Wall calendar with an inviting bookstore print on it
Get a wall calendar that shows a bookstore with cozy scenes and nooks, which will make your book lover friend want to jump right inside the poster.
22. Hanging wall shelf
A book-crazy person always needs to have a place to tuck away their enormous stock of books safely. An easy-to-install bookshelf that you can hang on the wall with just two hooks will be perfect since they can quickly install and decorate the shelf with books and other decors.
23. A Tote bag with faces of writers on it
Bringing books in a tote bag printed with your friend's favorite authors will make them smile whenever they carry the bag.
24. A Case for kindle
If your book lover prefers reading books on kindle, then gifting them a protective case for their kindle would be an apt gift. You could buy them in different colors and have something personal imprinted on the case to give it a personal touch.
25. Book Cookie Cutter
What would a bookworm love apart from a book? A freshly baked cookie that resembles a book! Get a whimsical cookie cutter for your family and friends and see them gobble these edible pieces of art.
26. A Decal for your Laptop
While you are busy working on your laptop, a sweet decal depicting something related to your love for books could remind you to get off the laptop and immerse yourself in the world of books.
27. A Wooden Tool for Spreading Pages of a Book
One of the pet peeves of book lovers is how to keep the pages spread out without employing both hands. A wooden page spreader could greatly help your bookworm friend by allowing them to hold the book open with just one hand. You get thumb page spreaders or book holders, which are very handy.
28. A Wearable Gift like a Tie for Your Favorite Reader
How cool would it be if your book lover friend could wear a necktie that looks like a library chart? You can get such ties that will add that extra zing and spruce up any dress or suit they wear.
29. A Book Locket with a Secret Message
Buy a necklace that has a locket in the shape of a book, and you can tuck in a sweet little note inside it.
Gone are the days when you gift books after books to your bookworm of a friend. There is a high chance that their bookshelves are already brimming with books from all around the world. Hence, it is best to give them something which complements their love for books and is also helpful to them. You can select any of the ideas listed in this article that are sure to liven up their faces and their house.
Also Read:
Best Beach Books to Read
Self-Help Books to Change Your Life
Spiritual Books to Nurture Your Mind