Best Food Documentaries on Netflix to Watch with Family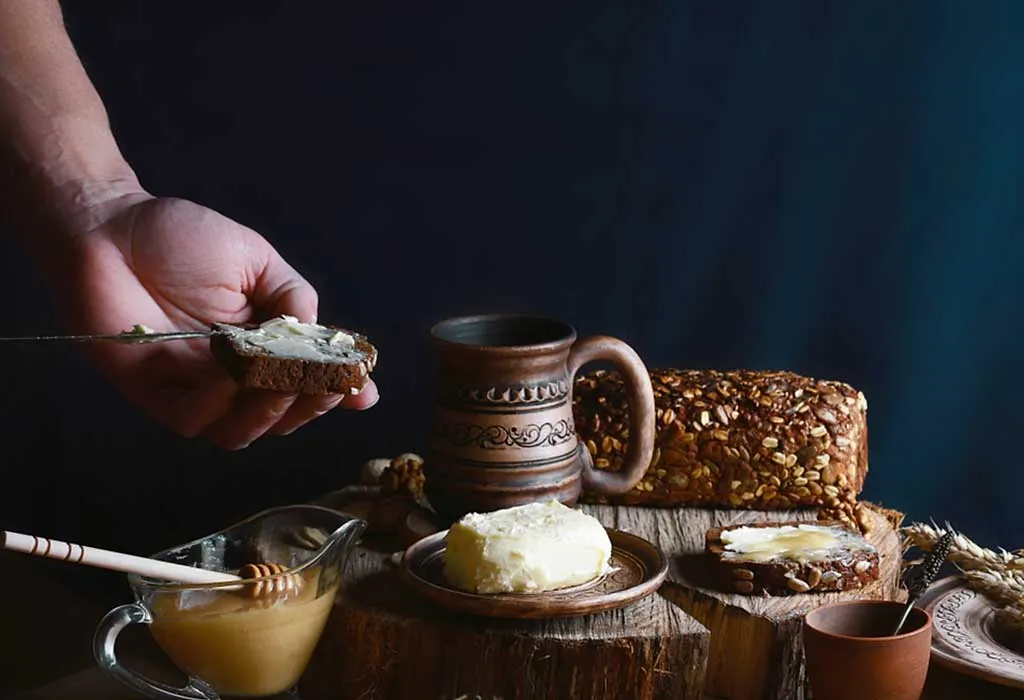 In this Article
Netflix can be safely considered as a food lover's dream. Good food documentaries are about food as they are about people of different racial backgrounds who make and serve it in their own interesting ways for the family and guests to enjoy. From eye-opening documentaries about the link between hard-core athletes and diet to a fascinating film about the influence of African American cuisine, these food flicks streaming on Netflix can whet your appetite for both food and entertainment.
Top Food Documentaries on Netflix Right Now
When it comes to learning more about food, where it comes from, and its impact on our health, we may not always consult a dietician or read scientific studies for information. The best food documentaries can narrate fascinating historical traditions of food, stories on health and wellness more interestingly and actively, especially for visual learners. Sometimes, a documentary about the food industry unravels the hidden truths and corruption prevalent within it that might promote change. Whether the focus is on unsanitary conditions of animals, overuse of preservatives or chemicals in canned food, or the complete lack of nutritional value in today's fast-food chains, these films provide valuable information that inspires people to be more cautious about their food choices.
They inspire us to rethink the food value of what we consume every day and take necessary action. Even if the global food industry is colossal in its size with some of the biggest corporate houses involved in production and marketing, food documentaries can positively change this by raising public awareness on consumer habits and lifestyle alteration through food choices.
Sometimes, the fabulous meals prepared by some of the top master chefs of the world may make us curious to know what goes into making such eye candy delicacies or may even inspire us to try our hand at them to test our culinary skills. But, beyond the glitter of gourmet treats, there are incredible food trails to follow, roadside food trucks to explore and dig deep into the local flavors of every street corner of the city. Here is a round-up of the best Netflix documentaries on food that can gratify your subconscious desire for consumption apart from educating and entertaining.
1. Spinning Plates
This award-winning documentary takes us behind the scenes of three different restaurants. Their unforgettable stories of family legacy, passion, and survival come together to reveal the importance of food and its power to bring people together for a common cause.
2. Cooked
This Netflix documentary series based on the book by Michael Pollan traces the historical journey of food through the four elemental aspects of fire, water, air, and earth.
3. Rotten
Considered as a healthy eating documentary, this riveting six-part investigative series is an attempt to expose the corruption and waste of the global food chain while focusing on its dangerous consequences for consumers.
4. Street Foods
This new docu-series on Netflix travels worldwide to narrate the stories of the local heroes who demonstrate cooking dishes with local ingredients and flavor. It teaches the importance of community spirit and the significance of keeping the tradition of outdoor eating alive.
5. Food.Inc
In case you're looking for a documentary about nutrition, this bombshell documentary makes assertions that agribusiness produces unhealthy food in an environmentally harmful way and the unsustainable and inhumane nature of much of American raw foods production.
6. In Defence of Food
This documentary follows food through its various channels from farm to table. It also investigates how psychology and advertising play a role in manipulating the American palate. Finally, it also enlightens modern aficionados of food about a path to find better health without sacrificing their sanity or their bank balance.
7. The Truth About Alcohol
This BBC documentary explores common beliefs about alcohol and its effects on the body. It answers common questions about alcohol tolerance, drinking on an empty stomach, the benefits of red wine, and hangover remedies. Viewers are taken on a journey through the local pubs and the sleep analysis laboratory.
8. What The Health
This groundbreaking follow-up film exposes the collusion and corruption in government and big business that has a huge impact on our healthcare expenditure by keeping us sick most of the time.
9. The Mind Of A Chef
This travel cum cooking show about the link between food, art, history, nature, and science is explained with bits of humor while enjoying food worldwide.
10. Nadiya Bakes
Award-winning chef Nadiya Hussain shares recipes of her most indulgent desserts and everyday treats in this show that are guaranteed to bring a little joy to life. Traveling around the United Kingdom, she visits extraordinary bakeries, responds to emergency call-outs for big celebrations, and tries to find out the source of some of the ingredients she uses.
11. Vegucated
Vegucated is a guerilla-style documentary about three meat and cheese-loving New Yorkers and their challenges to adopting a vegan diet for six weeks. The documentary touches upon the resistance of certain people towards vegetarianism and the ethical, environmental, and health benefits of a vegan diet.
12. Chef's Table
This show offers an insight into the lives and restaurants of some of the world's most celebrated chefs and deeply explores their personal philosophies and unique cooking styles.
13. Fork Over Knives
This show empowers people to lead a healthier life by advocating a low-fat, plant-based vegan diet to help eliminate chronic diseases like heart ailments, cancer, and diabetes.
14. Bugs
In this interesting food show on Netflix, Chef Ben Reade and researcher Josh Evans visit bug-eating cultures worldwide to highlight the diversity of insects in terms of flavor and their nutritional benefits for humans.
15. Barbeque
The Emmy-nominated series delves into the juicy, smoky world of barbecue, visiting famous chefs and pitmasters of the US, Mongolia, Philippines, Australia, and South Africa to find out more about their live-fire customs.
Discovering age-old recipes and the act of recreating them is a productive activity that may help elevate our mood or even decide on a career! But it for sure provides opportunities for quality bonding time. Moreover, food championships teach lessons on perseverance, resilience, and sportsmanship. So, come what may, the popularity of food documentaries doesn't seem to fade…
Also Read:
Sad Movies on Netflix to Watch
Top Animated Movies on Netflix
Best Crime Documentaries on Netflix