Best Christmas Getaway Ideas for Families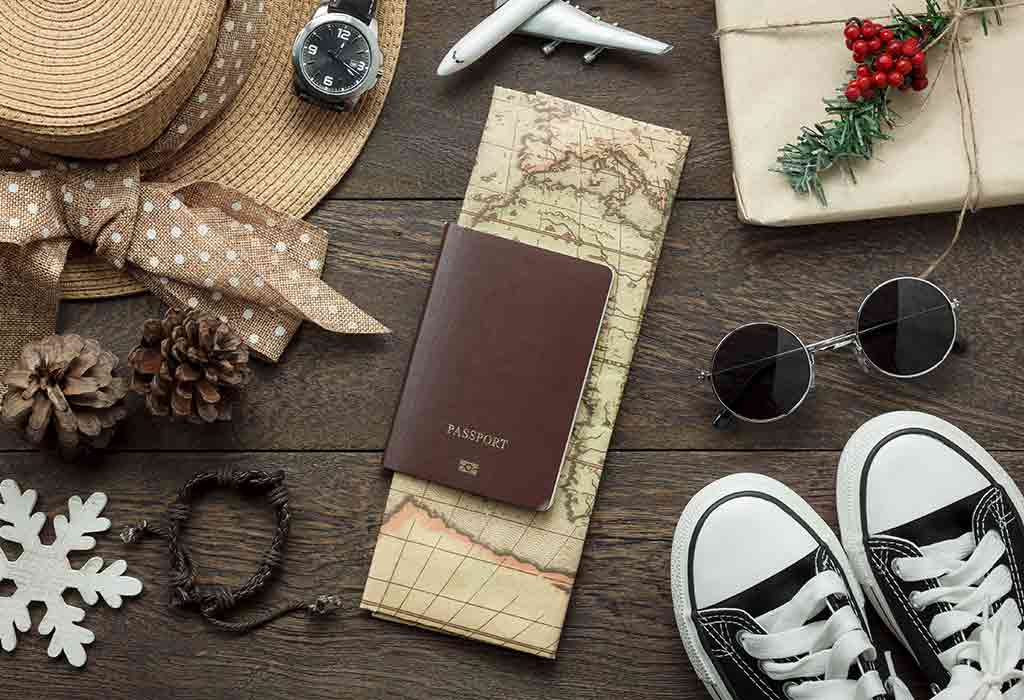 In this Article
A Christmas retreat is one of the best ways to get away from city life, and with so many events during the Christmas season, families frequently miss out on time to relax and enjoy themselves. You and your family may be able to enjoy the Christmas festivities without worrying about missing work or other obligations. Peruse this list for some of the best Christmas vacations for families affordable destinations to consider.
Christmas Vacation Ideas
Christmas is that time of the year when our families gather and have the opportunity to spend bonding time together. Even though there is stress or anxiety throughout the year, this day is a beautiful time to gather around, have a delicious supper, and toast to everyone's health and happiness.
If you're seeking for family Christmas vacations idea, you've reached the right blog. If you're considering going away for Christmas this year, you should be aware of the nations that provide some of the best Christmas holiday options. Continue reading to learn about the ten most exemplary Christmas vacation ideas for you and your loved ones.
1. New York City, US
Everyone should put a trip to New York City for the holidays on their bucket list, as the Big Apple hosts the year's most famous Christmas and holiday festivities. The most popular Christmas and holiday celebrations of the year occur in New York City's Central Park. Attending one of the numerous Christmas events in this city will enable you to experience the magic of the holiday season. This Christmas season will be a wonderful experience for the whole family as you take in the sights and sounds of the city synonymous with beauty and entertainment.
2. Branson, Missouri, US
Branson, Missouri, is a fantastic destination to spend the holidays. Branson is a famous tourist town nestled along the beautiful Missouri River, offering several fishing chances, boating excursions, and other fantastic winter sports topped with myriad attractions. The ancient Branson Plantation is a UNESCO World Heritage Site and one of Branson's most famous tourist attractions. If you're seeking a one-of-a-kind place to fish and indulge in winter activities, look no farther than the river's banks. And if you enjoy shopping or searching for romantic Christmas vacations, Branson has a wealth of local businesses…
3. Copenhagen, Denmark
Christmas in Denmark is unquestionably the best in Europe! It is Denmark's capital and an excellent and appealing tourist attraction that draws many people each year. Copenhagen is located on the country's southwestern tip, where the North Sea meets the Baltic Sea. While London is the most convenient and one of the first destinations for travelers from North America, there is more to this lovely Scandinavian city than meets the eye when arriving from the continent. Whether you're in Copenhagen for a day or a month, there's always something new and engaging to see and do.
4. Venice, Italy
Venice, Italy, is a beautiful place to spend Christmas with family. Because of its romantic aura, the marvelous city, rich in history and romance, is frequently referred to as the "Romantic Capital" of Italy. If you and your loved ones enjoy history, superb food, fine wines, and stunning scenery, then Venice is the ideal place to spend Christmas with your family. Venice has some of the most luxurious holiday villas, and the costs for these vacation rentals are surprisingly inexpensive. Venice is one of the most charming towns in Italy; hence, it is no surprise that many people visit the city during the off-season!
5. The Bahamas
The Bahamas is a fantastic Christmas holiday destination. A trip here will make up for fond memories of the sunshine, beaches, people, and laid-back attitude that go along with the Christmas spirit! There is no other place on the earth where you can go for such a relaxing holiday and feel as invigorated as you will after your trip to the Bahamas. So, if you ever have the opportunity to visit this lovely country, do not pass it up; you will not be disappointed!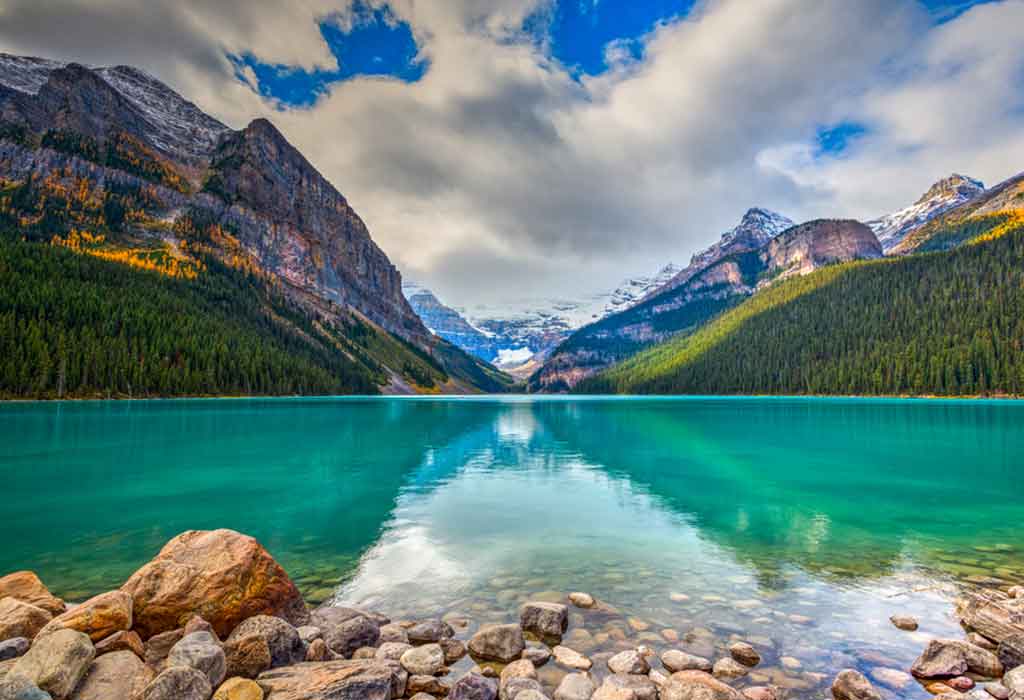 6. Lake Louise, Canada
With Christmas quickly approaching, Lake Louise in Banff National Park is ideal for spending the holidays. Lake Louise is accessible only during a particular time of year because this northern community offers visitors various reasons to join in their distinctive winter rituals. While the town of Lake Louise is a fun place to visit with many local activities, Christmas here is a particularly memorable time of year. Throughout December and January, visitors can participate in the excitingly famous Christmas Light Walk, an internationally known event. The town and surrounding region have a slew of events planned for those wanting even more excitement on Christmas Day.
7. Stowe, Vermont, US
Stowe, Vermont, is an excellent place for music lovers to spend their time. Stowe is a charming and character-filled village set in the foothills of the Green Mountains. When you plan a trip to this location, you can expect to be surrounded by natural beauty as well as some of the most unforgettable Christmas festivities!
8. Disney World, Florida, US
One of the best ways to enjoy your family vacation is with the various Christmas getaway packages at Disney World. With the popularity of Disney vacations and its unrivaled costs, it is no surprise that they are among the most sought-after vacation destinations worldwide, particularly in the United States. You can do so many different things throughout your trip. This trip is also suitable for families and individuals who do not want to leave the comfort of their own homes!
9. Leavenworth, Washington, US
Leavenworth in Washington State offers a traditional German Christmas holiday during the winter. This area is situated between the beautiful Ozark Mountains and the Ozark Mountains. The name "Leavenworth" is derived from the German phrase "Ford over the hill." Locals refer to it as the "Valley of the Gods" or the "Home of the Saints." Whatever you call this gorgeous vacation spot, you will indeed find a fantastic deal this year, even if you want to skip the all-day journey during the Christmas season to save money…
10. Chicago, Illinois, US
Chicago, known for its snowy Christmases, is a fantastic place to spend the holidays with friends and family. This city is quite hospitable, and there are numerous Christmas light displays for people to enjoy the holiday season without worry. Moreover, Chicago's winter season is sprinkled with several Christmas concerts, theatrical events, and family-friendly activities to take your pick from.
Time to start thinking about our annual family vacations. There are many things to do in the month before Christmas to make it memorable for everyone. Christmas comes alive when everyone is focused on family, food, fun, and memories! So, get started to plan your next vacation over the fun Christmas getaways, whether it's for the entire family or just a cozy trip for two!
Also Read:
Best Christmas Gift Ideas
Beautiful Christmas Wreaths Ideas
Amazing Ideas to Decorate Home for Christmas