Best and Unique Finished Basement Ideas to Add Value to Your Home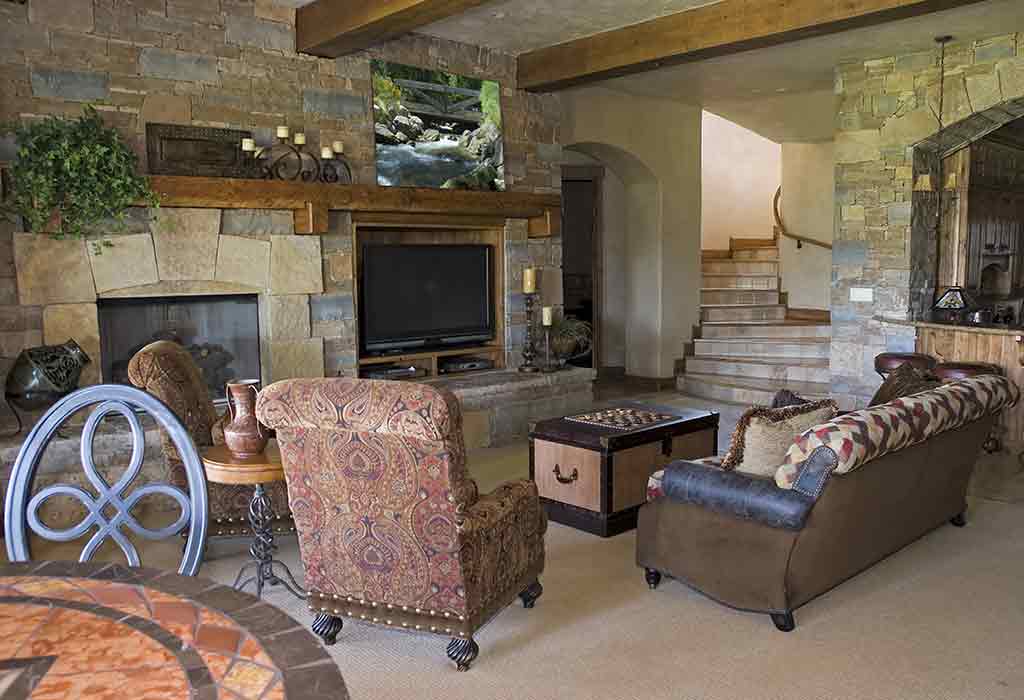 Some years back, basements were used for storage, electrical distribution systems, and laundry and heating purposes. However, ingenious and inspiring basement ideas for the home can transform this space into a home theater, lounge, bar, workout space, home office, family game room, a man cave, or even a guest bedroom that can dramatically impact your home's livability.
Advantages of Finished Basements
A basement or cellar is one or more floors of a building that are completely or partly below the ground floor. Nevertheless, just because a basement is being utilized as living space doesn't qualify as being complete. A basement can be considered finished when the entire level is refurbished, similar to the upstairs living areas. It may include an electrical system, permanently installed heating and cooling unit with a continuous power source, installed covered floors, an accessible entrance or stairway, level ceilings, and dry painted walls. Versatile and easily customizable, these warm, welcoming settings can be a space for your family and friends to destress, unwind, and bond together. Thus, large, finished basement space has endless possibilities, which make it quite popular among homeowners. Finished basement design trends are always geared towards getting this additional living space to help address the family's current needs and make it as functional as possible. In case you want to repurpose the basement, try out fresh, unexpected, and pocket-friendly ways that can help you tackle the task like a pro. These amazingly smart finished small basement ideas can not only add character to a blank-slate space but optimize your basement's footprint.
A well-designed finished basement can become your home's selling point for potential buyers.
A finished basement combines necessities like storage space and guest lodging with entertainment, gym, office work, or pursuits for a hobby.
Make your home more energy-efficient with a basement that adds layers of insulation and drywall. They help to maintain the temperature consistently and reduce the energy needed to heat or cool your home.
This safe and secure area can provide additional storage space for holiday decorations, toys, extra furniture, exercise equipment, and more.
A finished basement can become a spare bedroom with a bathroom and kitchenette that can get you an additional income through short-term rent.
A finished basement increases safety, cuts out foul odors, and prevents invasive pests like rodents and insects from sneaking into your home.
Recreate your basement into a mini apartment for a growing family.
Being a natural sound buffer, a basement is ideal for noisy activities and messy hobbies that will boost your creativity and keep the rest of your house pristine.
Inspirations to Turn Your Space Into a Beautiful Finished Basement
Basement design trends continue to change over the years. If you're considering remodeling your basement, here is a gallery of the most modern finished basement ideas that will accentuate the beauty of the space.
1. Rug
Placing a rug in the center of the room makes a big impact by adding color and a soft texture to the cold concrete floors so that the underfoot feels instantly warm.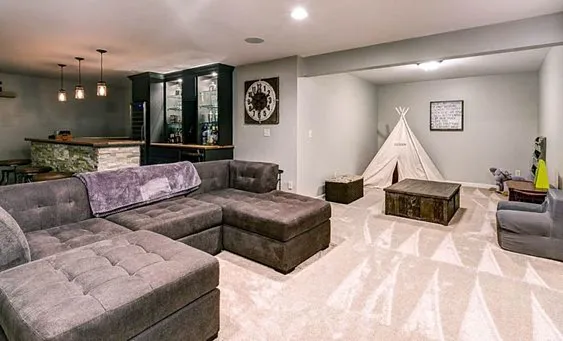 2. Painting Concrete Floor
Painting your concrete floor adds a dramatic upgrade to your basement. From solid colors, flecked overlays, epoxy finish over concrete paints to faux stone finish, you can pick from an eclectic range of colors and styles.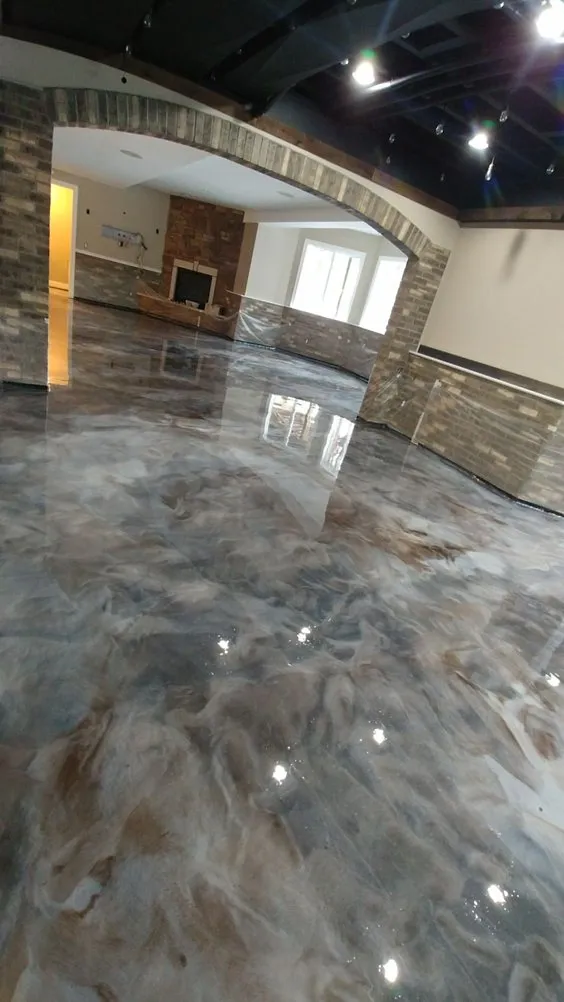 3. Painting Ceiling
A bright white ceiling can make pipes, joists, and electrical conduits vanish, while matte black can effectively hide the tangled wires of your basement ceiling.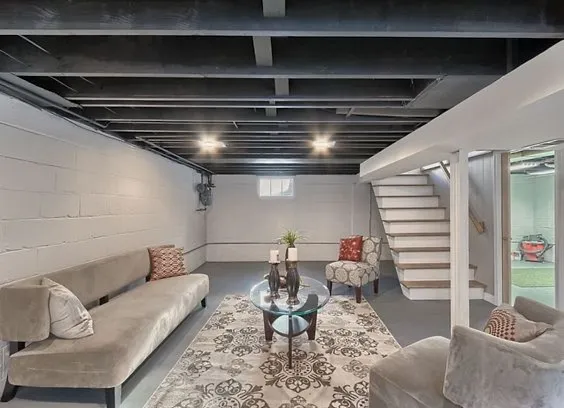 4. Light Fixtures
Try creative lighting with diverse angles and unique shapes that render the room with a larger or cozier appearance. Floor lamps provide warm pools of light, bringing the focus to a seating area.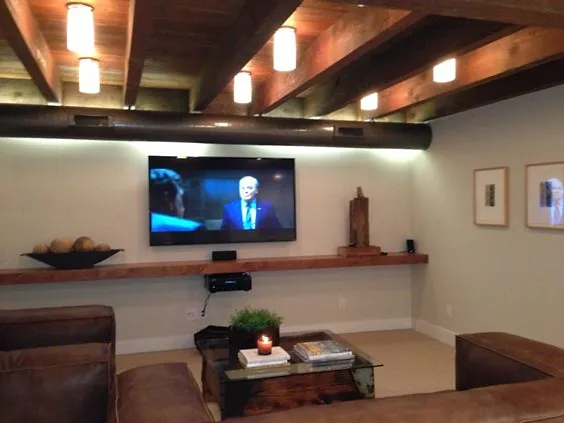 5. Glass Door
Invest in a full-light door that will stand up to the dampness of the space. Insulated fiberglass or steel doors will be more durable. Big glass doors should be double-paned and designed in a way to prevent the room retain its warmth.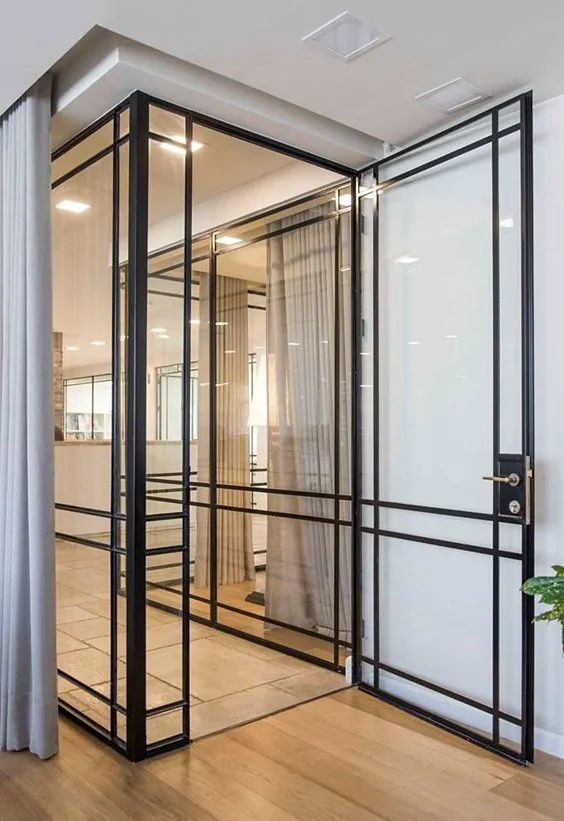 6. Heat Panels
Basements tend to be the coolest place of the house. Smaller radiant heat panels can be attached to the wall or ceiling and plugged directly into a standard household outlet. Place them over your basement couch or the main seating area to create the warmest, coziest spot in your home.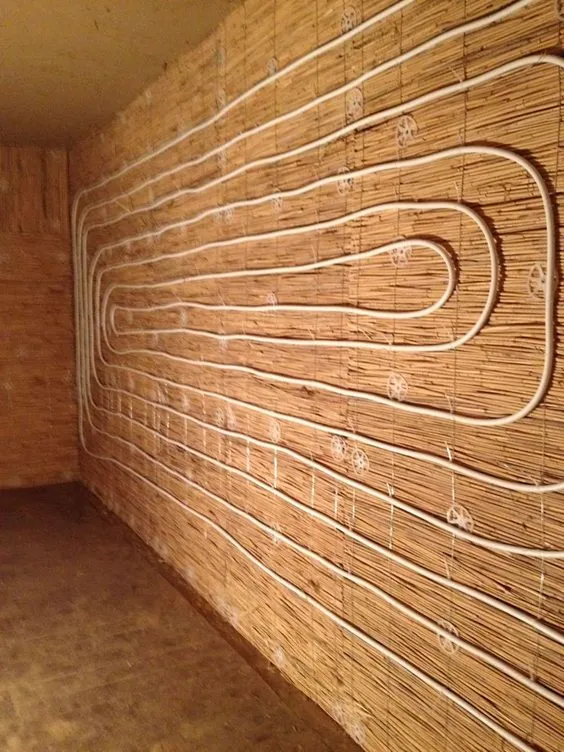 7. A French Drain
Mold can creep into your basement easily if there is moisture retention. Installing a French drain in your basement is one of the most effective ways to redirect water from rain and the ground away from seeping into your basement.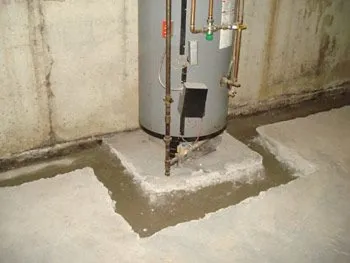 8. Divide With Separate Zones
Divide your basement into separate rooms with curtains, folding wooden room dividers, screens, or even sliding barn doors to create a visually distinct zoning effect. Hang ceiling-height curtains in front of your laundry area or storage shelves to hide ugly clutter.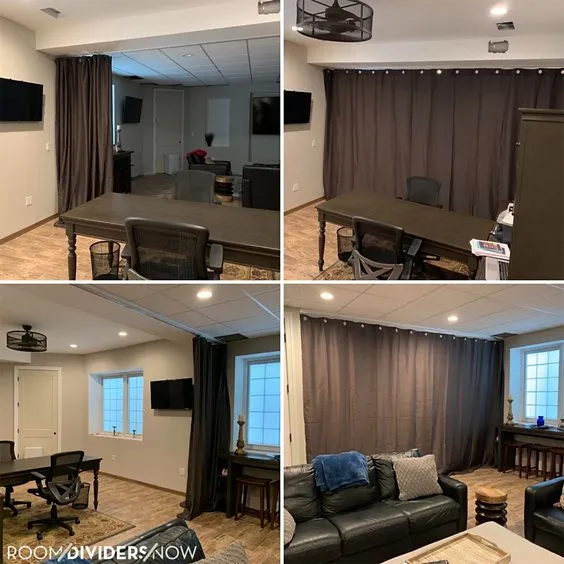 9. Wall Paper
Mix and match prints and patterns of your wallpaper for a maximalist effect to infuse some character into your basement. Attractive geometric patterns can complement the rest of the décor.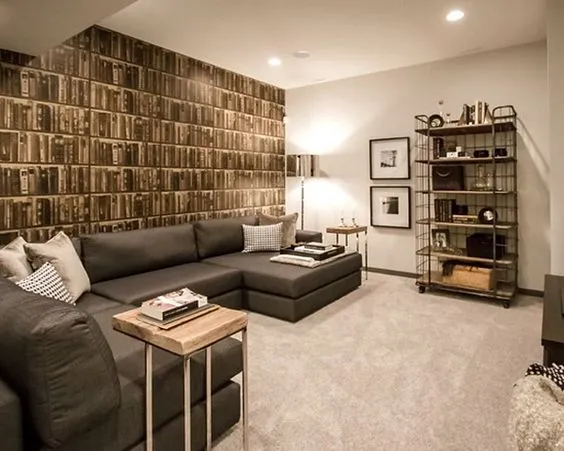 10. Dehumidifier
A dehumidifier can improve the air quality of your basement. It works like an air conditioner by running interior air over a chilled coil to condense the water out of it.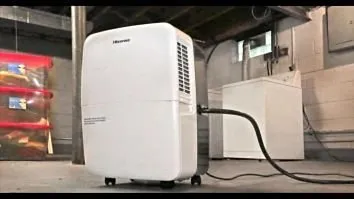 11. Playroom or Game Room
A basement provides space for uninhibited playtime or an arcade for the kids. You can tailor your basement into a game room that fits your family's interests and needs.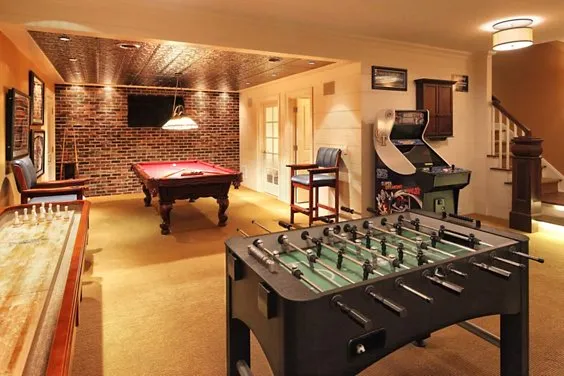 12. Storage
Retain the traditional storage function of a much cleaner basement by incorporating a few organizational features into your finished design. Mount shelving onto the walls or into the walls, use a storage bench or ottoman to serve as seating or even tuck a cubby under the stairs.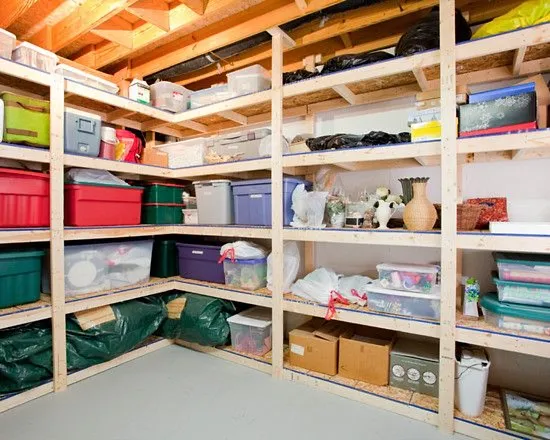 13. Walk-out Basement
Walk-out basements are a modern coveted feature that allows you to breathe in the fresh air while you take a stroll in your backyard or patio.
14. Home Gym
If you're a fitness freak, you can save time and money by converting your basement into a gym. Since basement floors are typically concrete, they are great for heavy machines.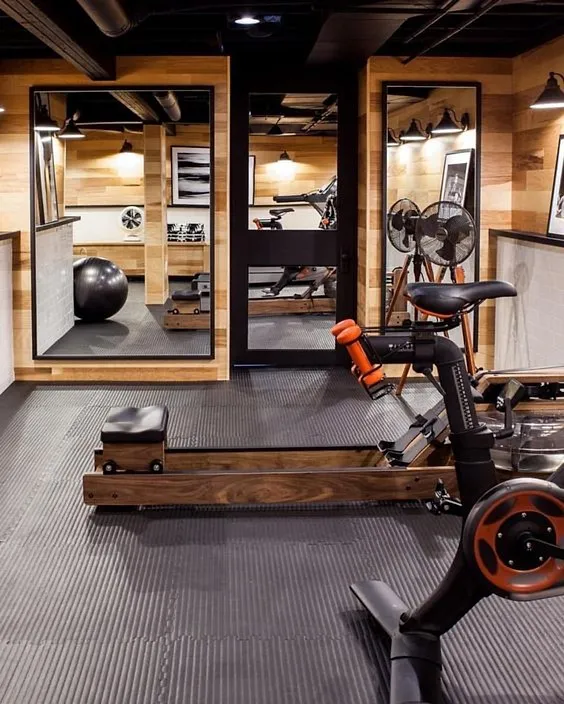 15. Laundry Room
Big families with lots of laundries can keep the essential work out of the way by doing it in the basement. Include a closet with garment bags to keep them safe from dust.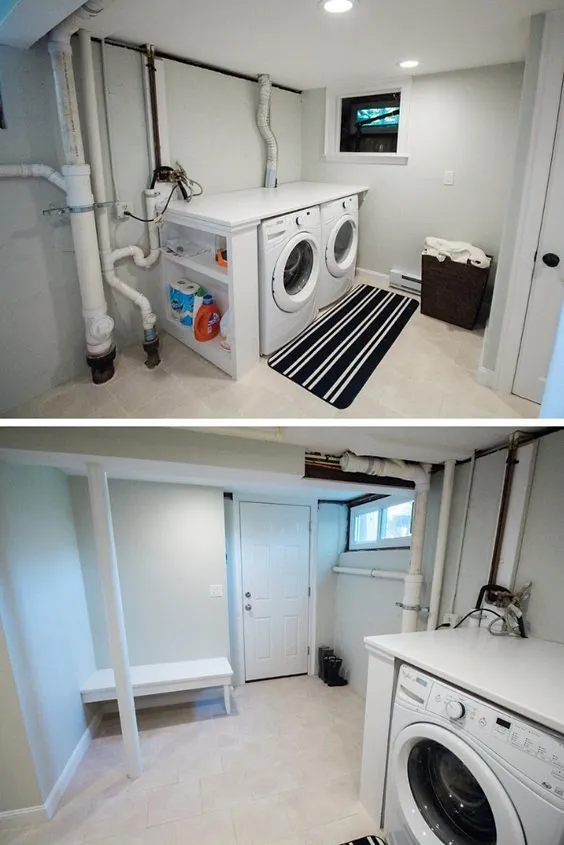 16. Bar
A wet bar with plenty of seating and a wall-mounted fireplace, humidified wine cellar, and flat-screen can be the perfect place to chill out with friends. Incorporate design elements like a natural wood bar, glass cabinets, or industrial metal barstools for a sophisticated, retro aesthetic.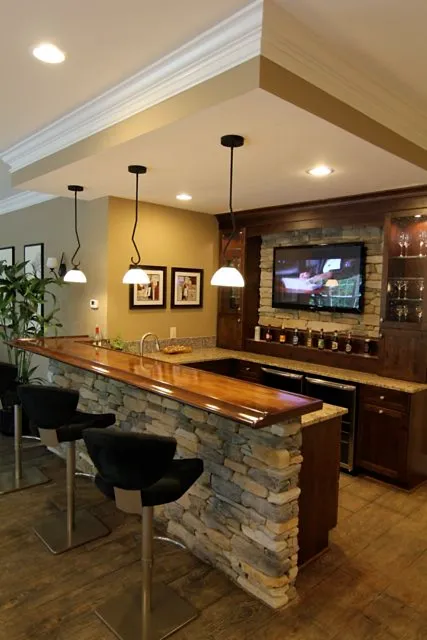 17. Home Theater
If you enjoy movies, TV shows, or sports, basements can be turned into home theaters as they typically have concrete floors, thick concrete or cinder block walls that arrest sound and offer a truly cinematic experience.
18. Family Room/ Lounge Area
A finished basement can be a casual, comfortable space to gather on weekends, festivals, or holidays to watch movies, play video games, or just chat without having to worry about keeping it spotless.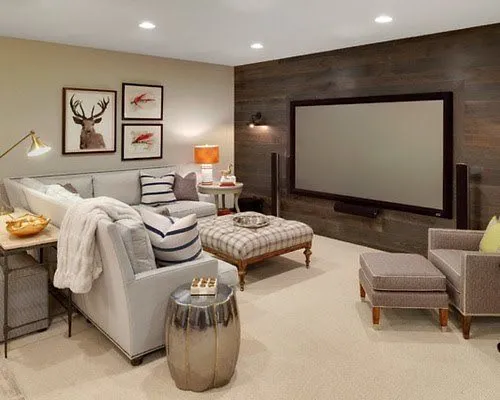 19. Home Office
While working remotely is the current norm, you will need a peaceful place to make phone calls, attend meetings, or plan your workweek. Put your office or study space in a finished basement that will help keep your productive workspace separate from the living areas.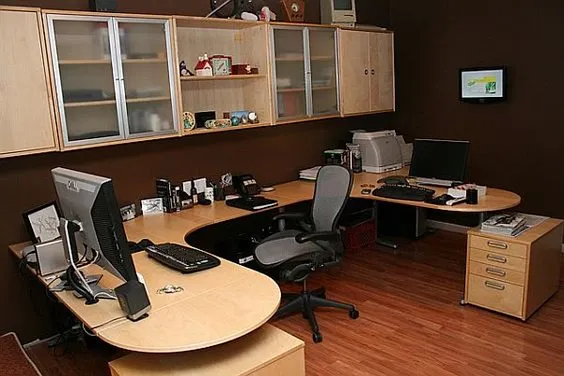 20. Guest Bedroom
If you lack spare bedrooms, you can host overnight guests in your cozy finished basement.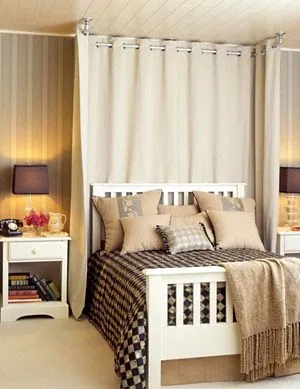 21. Focal Point
The blank wall of your basement can be made the focal point of the room by the use of bright design, contrasting color, and multiple textures. A single accent wall goes a long way in warming up space and creates the right ambiance.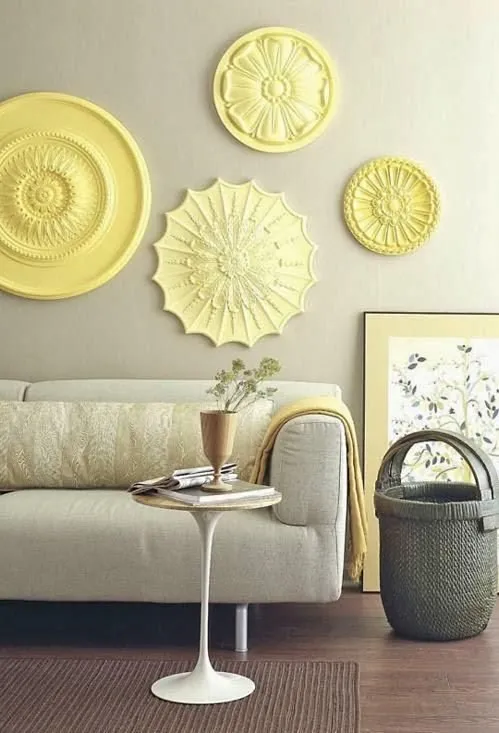 22. Barn Doors
Beautiful sliding barn doors have the ability to transform a white box into a cozy and welcoming basement room that helps close off space in a purposeful, practical way.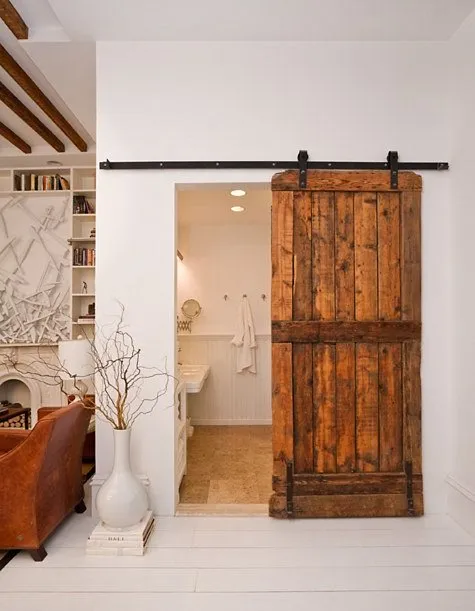 23. Snack Bar
If you don't want to brave the stairs, often, a dedicated small area for snacks in your basement can serve as a cute snack bar on a movie or game night.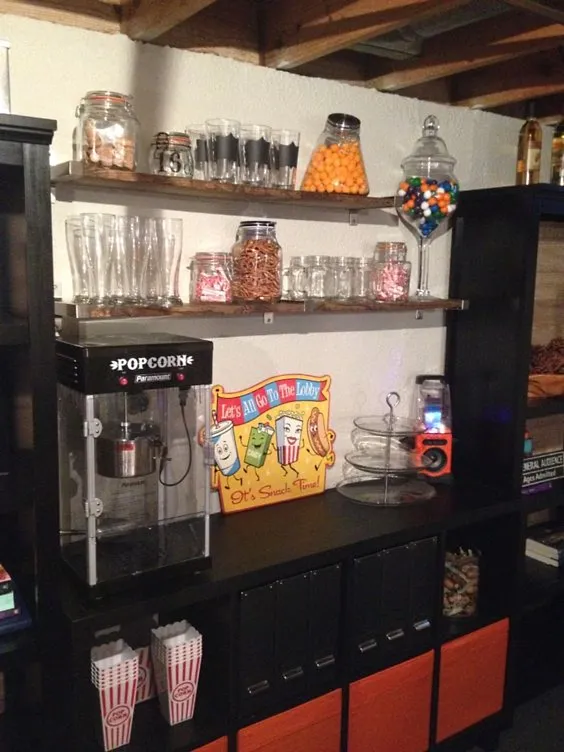 24. Second Living Room
If your family often ends up fighting over the living room space, use your basement to create a secondary living room. Add comfy couches you need to curl up with a good book or movie.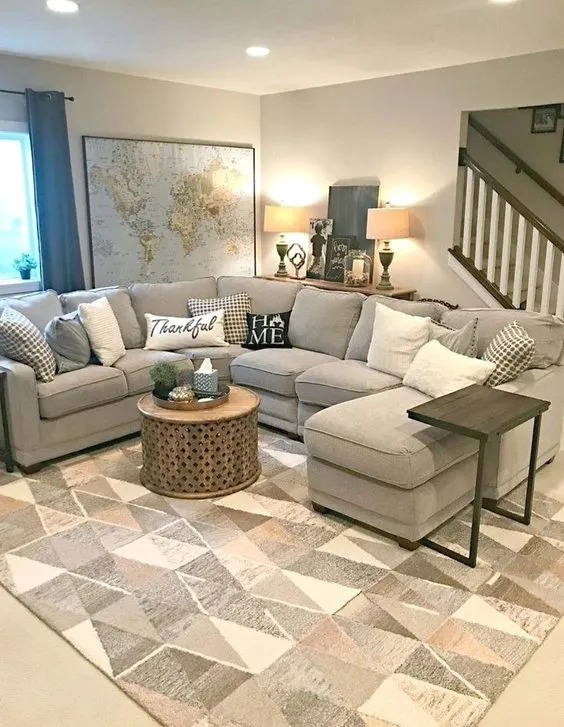 25. Restaurant
Basements have the potential to act as a sort of "home away from home." So, take a cue from your favorite college go-to, mix things up with a mini-kitchen (or bar) or a guest room that reminds you of a chic boutique hotel, and replicate its décor.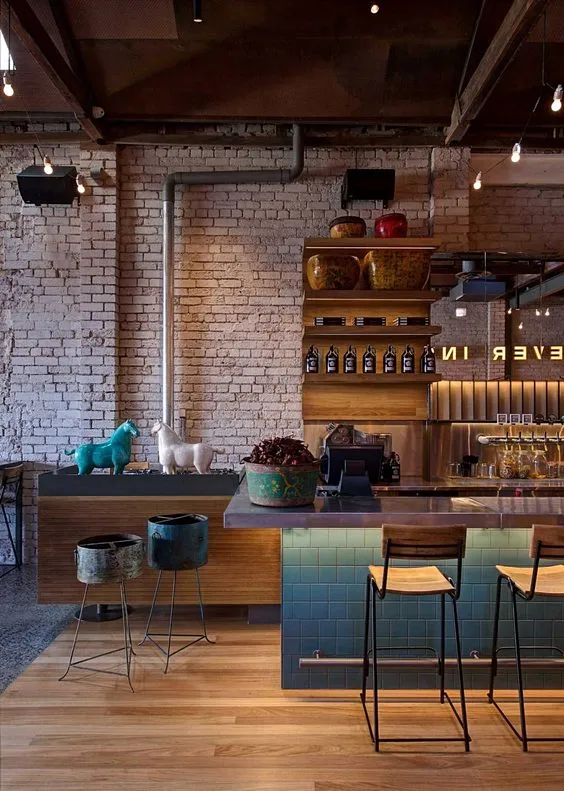 26. Fireplace
Add contemporary chairs, and a round coffee table positioned right in front of the gas fireplace to make your basement into a sophisticated den. A large modern artwork matched with a rug brings a touch of personality to this space.
27. Music Accents
Adorned walls with posters of famous pop stars make it a fun, cheery place for strumming a guitar or listening to your favorite music with the least disturbance.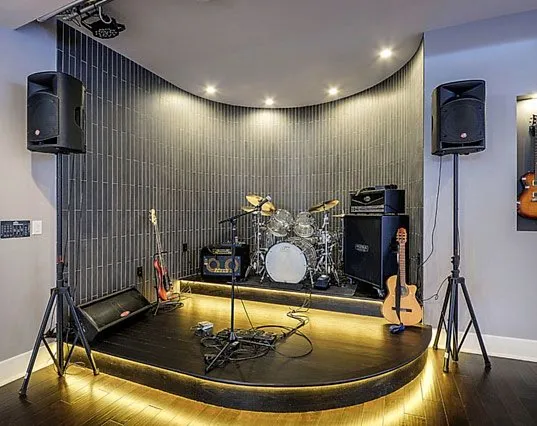 28. Library
Bookworms can crawl down to this reading nook that has all their favorite books stored neatly in built-in storage units. Just plop down in your leather armchairs and keep reading under recessed lights.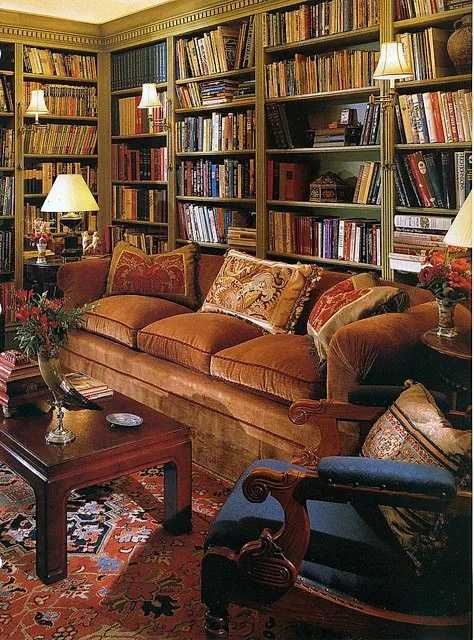 29. Craft Room
In case you want to indulge in a hobby, store all your art, craft, or sewing materials in the built-in storage spaces and open display shelving of your basement to keep things organized and clutter-free.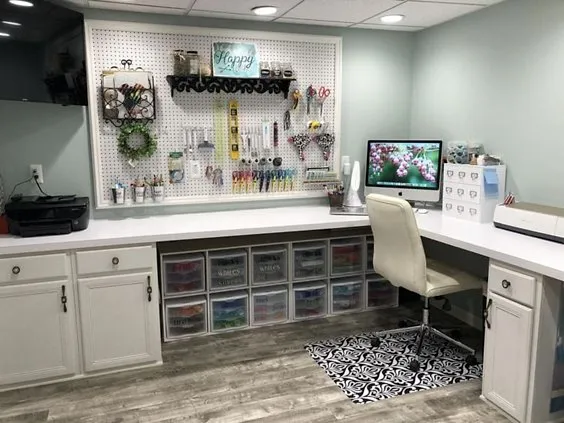 30. Man Cave
A basement styled as a man cave can be an ideal retreat to hang out with male friends, watch sports matches, and play video games. Incorporating typically masculine elements like rich, dark leather and wood can lend it a makeover.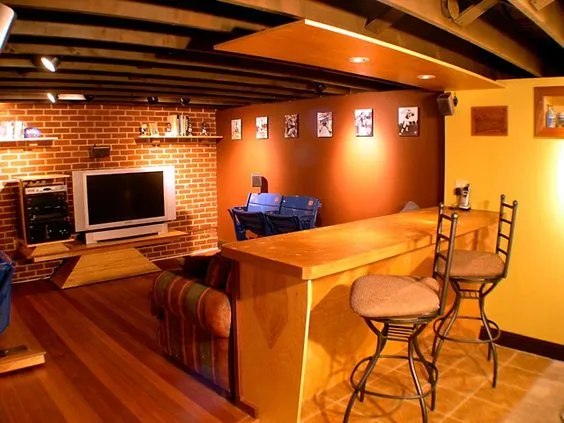 Your basement impinges on no laws or neighbors, making it a perfect solution when you have nowhere to go. Regardless of the purpose, a basement requires some form of maintenance so that it offers a decent return on your investment. Hence, a finished basement adds functional square footage and value to a home without having to construct out or build floors up.
Also Read:
Home Renovation Ideas
Low Budget Home Decorating Ideas
DIY Wall Decor Ideas for Your House