Best And Relaxing Meditation Retreats to Get Away From Stress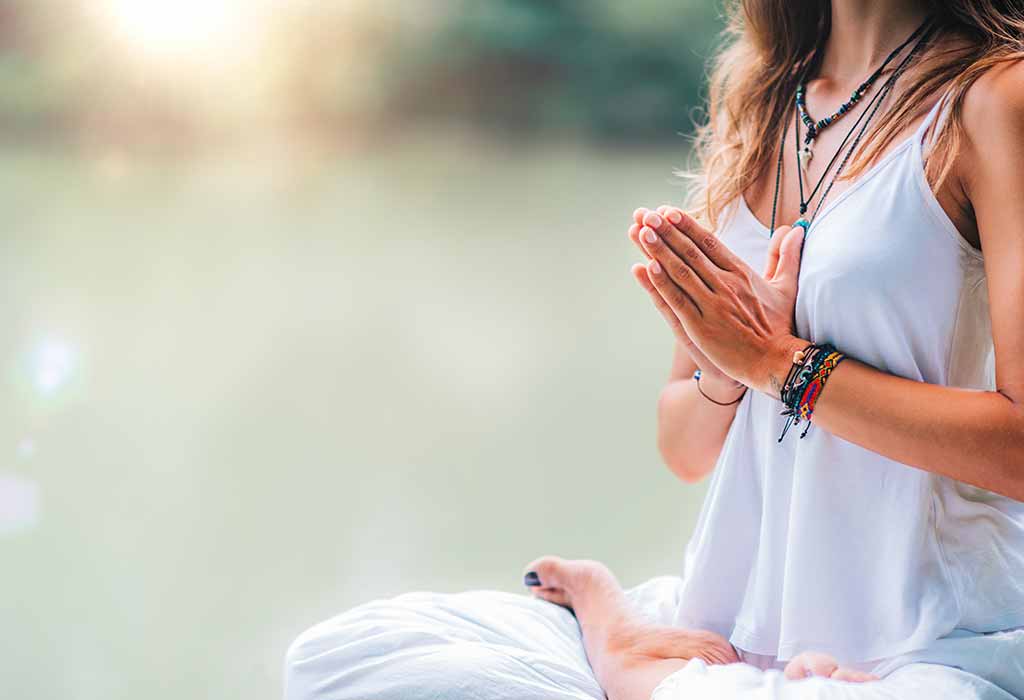 In this Article
Vacations are not just about seeking exciting adventures – they can also help you explore your spirituality. Taking some time off from your stressful routine is advisable for achieving optimal health and inspires you, and gives you a fresh perspective on life. A meditation retreat is ideal for boosting your spiritual awareness and well-being…
Meditation Retreats Around The World
A spiritual retreat will provide you with training and guidance on finding inner peace and harmony. Here is a list of some of the best meditation centers in the world:
1. Kadampa Meditation Centre, USA
The Kadampa retreat center is a Tibetan Buddhist temple located in New York that offers individual and group retreats. This budget-friendly Centre has a wide range of workshops to help you develop confidence, de-stress, release anger and find happiness. The average price of a workshop is $20, and you can also get a vegetarian lunch for $5. You can visit the center for a weekend getaway and participate in meditation workshops, hikes, and silent retreats. Both individual and group retreats will help you reflect and find peace.
2. Osho Spiritual Resort, India
The Osho Ashram is a 40-acre campus with spiritual auditoriums, Zen gardens, and seminar places in Pune, India. A modern-looking meditation and spirituality center, Osho is founded on ancient values. It is mandatory to wear maroon robes while in the resort. There are ten meditation sessions every day, starting from 6 am. You can meditate under the magnificent night sky, participate in meditative singing and dancing and even utilize other facilities like a tennis court, mini-mall, and a nightclub!
3. Temenos Retreat Center, South Africa
The Tenemos Retreat Centre at McGregor, South Africa, amalgamates ancient Greek healing and South African hospitality. You can visit the Centre for a wellness week and partake in the silent retreat, Vipassana meditation, yoga, and aromatherapy. Their magnificent grounds offer a vast space for introspective walks and healing sessions with trained therapists.
4. Insight Spiritual Society, USA
The Insight Spiritual Society in Barre, Massachusetts, offers courses that help you invoke the power of silence and gain a deeper understanding of the concepts of mettha (kindness) and vipassana (insight). The retreat, set in an old mansion amid a 200-acre property, is considered one of the best meditation centers in the region. You can attend their short-term retreats for 7-9 days or stay for an extended period and gain a deeper understanding of Buddhist teachings.
5. Alaska Stillpoint Lodge, Alaska
Alaska is known for its wildlife, lakes, mountains, and stunning views, making it one of the best places to meditate. The Alaska Stillpoint Lodge in Halibut Cove offers 3, 4, and 5-day packages where you can enjoy yoga, guided kayak tours and boating, massages, wilderness hikes, and devour their local organic cuisine. However, this retreat is only offered from May through September.
6. Shambhala Mountain Center, USA
The Shambhala Mountain Center in Colorado is the perfect retreat for beginners as they offer programs for all levels. They have various indoor and outdoor activities, such as yoga, hiking, kayaking, guided meditation, and play. The retreat will help you increase body awareness, reduce stress, and find a sense of calm and relaxation.
7. Esalen Institute, USA
The Esalen Institute is situated on the scenic California coast in Big Sur, California. They offer various 3-day workshops, including a mindfulness retreat, a retreat for lawyers, self-love, self-compassion, and kindness training. They also provide longer retreats for 5-7 days that teach you to integrate meditation into your daily life. The 27-acre property is home to a community garden, farms, natural hot springs, and a cliffside bathhouse.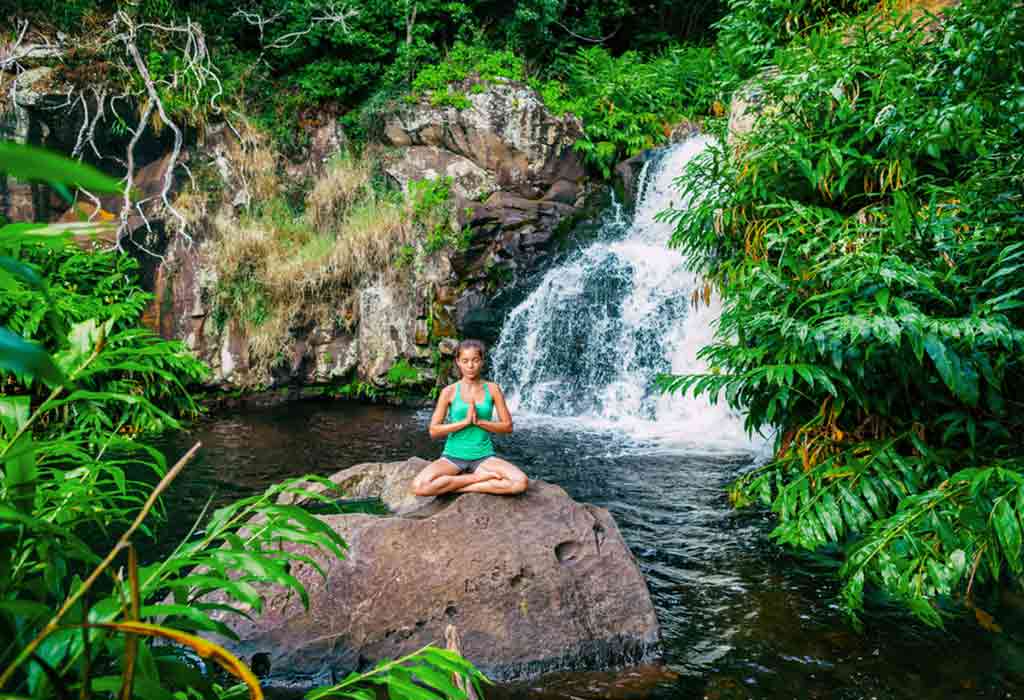 8. Kalani, US
Kalani in Hawaii is a retreat that lays particular emphasis on adventure. You can immerse yourself in meditation, yoga, and Jacuzzi sessions and enjoy their pool and gym facilities. The retreat also offers training in tai chi, hula, dancing, and Lauhala weaving. The 120-acre scenic jungle property is the perfect location for some relaxing time off.
9. Ananda, India
Situated in Uttaranchal, India, the Ananda center is set in the Himalayas and is home to the Maharajah of Tehri-Garhwal. The center offers spectacular views of the Ganges, Haridwar, and Rishikesh. You can enjoy various therapeutic facilities in their 21,000 square perimeters, including a foot spa, tea lounge, and yoga pavilions, along with learning Buddhist teachings and yogic breathing methods. The center allows travelers to engage in deep discussions with various spiritual guides.
10. The Middle Way Spiritual Retreat, Thailand
The Middle Way Spiritual Retreat in Loei, Thailand, is set amid tropical forests and lush green hills. They offer numerous indoor and outdoor activities that embody Buddhist traditions and teachings based on Dhammakaya. The retreat will focus on finding inner peace.
11. Holy Isle, Scotland
The Holy Isle Centre is set on a private island off the Scotland coast. In the northern part of the island is the Centre for World Peace and Health, where spiritual classes are held based on one of the four major schools of Tibetan Buddhism called Kagyu.
12. Green Gulch Farm Zen Center, US
The Green Gulch Farm Zen Center in Muir Beach, California, can be instrumental in deepening your meditation practice based on Buddhist teachings and the Japanese Soto Zen tradition. Retreats are short-term and long-term and revolve around community service, meditation, and silence. On-site resident teachers will help you devote your energy towards a greater understanding of the Buddha Way.
13. Simple Peace, Italy
The Hermitage of Simple Peace is situated in Assisi, Italy, and was established in 2002 by the Davis couple. The center's primary objective is to help those seeking spiritual well-being find inner joy and peace in the simplicity of life. The retreat also offers spiritual sessions and meditative learnings to small groups.
Meditation and spiritual retreats are instrumental in gaining a deeper understanding of the self and obtaining inner peace. The trained therapists at these centers can provide in-depth guidance on incorporating meditation into your daily lives and becoming a calm, relaxed, and spiritually healthy individual. Spiritual well-being is an essential aspect of physical well-being, and these retreats will help you gain a greater understanding of the importance of spirituality.
Also Read:
Beginners Guide to Meditation
How to Practice Mindfulness Meditation
Benefits of Meditation That Provides You Happiness