Best Action Movies On Netflix To Stream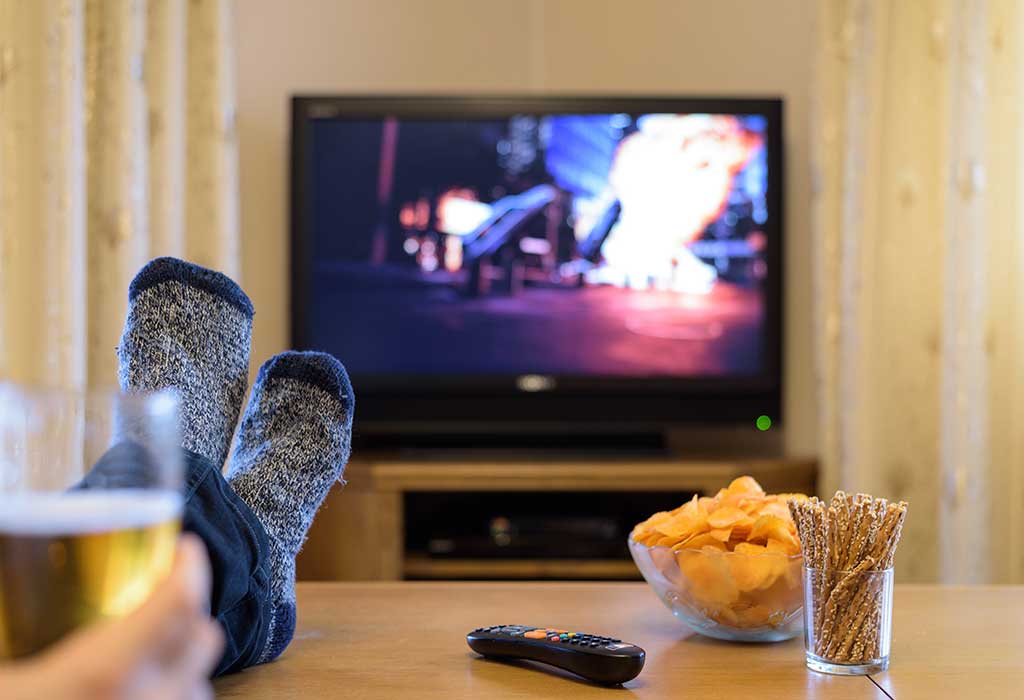 In this Article
OTT (over-the-top) media services have opened doors to a varied selection of movies for movie buffs. One can now access all genres of movies, ranging from sci-fi, rom-com, horror to documentaries. One of the top-rated genres one can enjoy on these platforms is action. The selection contains intense suspense and high-stake crime dramas that can cater to your need for kinetic thrills and offer a window of escapism from the harsh realities of life.
Top Action Movies to Watch on Netflix
As the name implies, action movies are filled with action, such as spectacles of car chases, fistfights, and weapons of destruction, that keep their audience on the edge of their seats. The popularity of this genre is derived from the fact that many distinct age groups applaud it. It may even overlap with other genres like martial arts and comedy. From the Drunken Master (starring Jackie Chan) to Rambo (starring Sylvester Stallone), these action movies bring spine-chilling action, offer a way to navigate out of our colourless world and gives us a hero to idolise.
Moreover, most action movies contain simple subject matter that focuses on the universal conflict of good vs evil that is easy to comprehend for a wider range of movie-watchers. They include catastrophic explosions, epic chase sequences, tense shoot-outs, and neck-breaking fights that can give you quick bursts of energy similar to the thrill of riding a roller coaster. And if Hollywood is home to plenty of action behemoths, the arena of world cinema has no less to offer.
Even women-led action blockbusters dominate the box-office or sometimes take over franchises that originally had male protagonists. From the taciturn classics of the '70s, through the one-man-army trope of the '80s, the mismatched-buddy duos of the '90s, fresh instalments of universe-saving super-heroics and spy sagas, the high-octane adventures of the latest action movies on Netflix can truly make your stomach turn with unbearable tension.
In fact, Netflix can be safely termed as the new multimedia juggernaut of modern times, which is incomplete without some good-old-fashioned, action movies. If you want to experience some thrills from the comforts of your couch, check out this curated list of the best streaming action movies given below:
1. Scott Pilgrim vs The World
Year of Release – 2010
Nominated for several awards, this movie is one of the best action comedy movies on Netflix that has achieved the status of a cult classic. The story revolves around Scott's wooing of Ramona, the girl with seven deadly ex-boyfriends. Scott has to defeat each one in the does-or-die battle to win Ramona. How he goes about it sets up a rib-tickling hyperactive slam-bang style comedy.
2. Kung Fu Hustle
Year of Release – 2004
Set in 1940s China, a pauper uses his fake connection to the impeccably dressed Axe Gang to threaten tenants of a sprawling neighbourhood. All was well till the crusty owners decide to fight back. With exaggerated fight scenes and characters that are half caricatures, the movie is a fun riot from the beginning till its surprise ending.
3. Headshot
Year of Release – 2016
Iko Uwais and Gareth Evans join hands to create a modern martial arts classic, where an amnesiac ex-gangster has to fight to protect those who saved his life. Uwais is the lead actor and the fight director who assures that every action sequence is a mix of different fighting styles and the outcome is bloody and brutal.
4. Buy Bust
Year of Release – 2018
Based on the Philippines' controversial war on drugs, this movie uses the drug bust gone bad storyline. It has fierce and ultra-bloody violent actions set in the narrow maze-like by lanes of Manila slums. Common people's reaction to the police action makes it a political commentary on drugs and corruption hiding beneath this relentless lacerating action thriller.
5. Casino Royale
Year of Release – 2006
This Daniel Craig starrer reset the benchmark for James Bond movies with fewer gadgets, more real action and raw emotions. The lean, mean and intense spy with a license to kill goes after a financier of terror. The mission is accomplished Bond style with twists, turns, and a martini stirred, not shaken.
6. Scarface
Year of Release – 1983
Al Pacino burns up the screen as Tony Montana, the drug lord of Miami, in this fiendishly stylised ultimate gangster movie. Filled with quotable one-liners, watch this movie for the rising of Tony from a penniless Cuban immigrant to a powerful, merciless and ferocious boss of bosses thirsting for blood.
7. Black Panther
Year of Release – 2018
Chadwick Boseman brings to life the transformation of T'Challa, ruler of Wakanda, the advanced nation, to the mythical Black Panther. A perfectly balanced composition of action, adventure, style and substance worthy of a superhero, this Oscar winner is considered one of the best to have come out of the Marvel stable.
8. Black Hawk Down
Year of Release – 2001
Ridley Scott's riveting war-action movie brings to screen the real-life story of the two black hawk helicopters that went down in Somalia in a botched mission to capture a Somali warlord. The resultant gunfight leads to some really heroic action by the Rangers. The realistic portrayal of war makes this movie a must-watch.
9. The Dark Knight
Year of Release – 2008
Considered by many the best Batman movie, this is a gritty, dark, hard-boiled take on a superhero's life and actions. Watch it for Heath Ledger's devastatingly wicked and Oscar-winning performance as Joker.
10. Total Recall
Year of Release – 1990
In this movie, a bored construction worker has strange dreams of being a spy. Starring Arnold Schwarzenegger, this action-packed thriller is dedicated to restoring his memory and foiling the best-laid plans of the villainous planet leader.
11. Mad Max
Year of Release – 1979
The Mad Max franchise is quite popular amongst the Sci-fi action lover's community. However, it was the Mel Gibson starrer that started it all. In a post-apocalyptic world, gangs roam the land to rob and kill. Unfortunately, they kill the wrong officer's wife. Now grief-stricken Max vows retribution in Mad Max-style. Look out for the spark that made Mel Gibson one of the finest action heroes of the 90s.
12. Gladiator
Year of Release – 2000
The movie has fantastically filmed gladiatorial action sequences and the jockeying for power in Rome that drives the arena. Russel Crowe plays the pivotal role of Maximus – the Roman general once tipped to become the emperor and who loses his family and honour in the Roman political quagmire. The journey from triumph to despair to revenge and redemption, as well as the epic scale action sequences, makes this a must-watch.
13. Extraction
Year of Release – 2020
Incredibly fast-paced action with many underpins, this Chris Hemsworth movie is about a mercenary who is hired to rescue the son of an imprisoned crime boss. However, with everything going wrong with the plan, Tyler has to improvise and destroy anything and everything that stands between him and his goal. Not the most cerebral movie around; watch it for the finely executed action sequences.
14. Wheelman
Year of Release – 2017
Tightly plotted and filled with edge-of-the-seat action, Wheelman is bound to surprise you with its overall quality. An ex-con must escape from a bank robbery gone wrong to save his daughter. There are gangs and law enforcement on the tail in this high-speed action thriller for you to enjoy.
15. The Night Comes for Us
Year of Release – 2018
A gang enforcer is forced to choose between loyalty towards the Triad and a young girl whose life he decides to save. The Indonesian movie is thin on plot and absolutely stunning in action. A must watch for those that love violent no-holds-barred bloodletting of extravagant proportions.
16. Enola Holmes
Year of Release – 2020
Enola is searching for her missing mother, who is an extraordinary person as she is. The subversive storytelling captures the sparklingly bright person that is Enola Holmes. Witty, excitingly mysterious and spirited, Enola is the perfect role model for all kids. A movie for the whole family to watch together.
17. The Old Guard
Year of Release – 2020
This story is about a group of mercenaries who have self-healing abilities that have allowed them to achieve immortality until someone else figures out their secret. The movie is a high octane adrenaline-fuelled action sequences.
18. Terminator 2 – Judgment Day
Year of Release – 1991
James Cameron's T2 is famous for its vision, scale and finely etched characters, whether human or robot. T-800, aka Arnold Schwarzenegger, has to save John Connor, for the world has to be saved from an AI-driven apocalypse. On the opposite side is the shape-shifting latest T1000. The movie has some of the best action sequences and special effects. It is a true classic sci-fi action for the entire family.
19. Beasts of No Nation
Year of Release – 2015
This movie is a harrowing and gripping tale of modern warfare from a child soldier's perspective. Uncompromising yet hopeful, it captures the journey from a carefree childhood to cycles of violent experiences to the creation of child soldiers. One of the first productions of Netflix, watch the movie for Idris Elba's charismatic and terrifying Commandant as he teaches kids how to kill.
20. Love and Monsters
Year of Release – 2021
This movie is about an apocalypse that leads to the human race being banished to the underground, for the earth is now in control of giant creatures. Joel, the protagonist, wants to meet his high school girlfriend and decides to travel over the ground to reach her; giants are damned. A sweet, unassuming, dark, but immensely watchable new action movie on Netflix that have fun and adventure, all in good measures.
It's simply a matter of an outstanding feat that even in the midst of a global pandemic, with theatre halls shut indefinitely and film release have been pushed to the next year, action movies stay resilient by evolving the realm of VOD on streaming platforms. So, as you're gearing up for the next movie night, grab that bowl of popcorn, crack a cold can and get ready for some heart-pounding Netflix action movie marathon.
Also Read:
Best Sad Movies on Netflix
Best Horror Movies On Netflix
Best Animated Movies On Netflix