9 Beautiful Rail Journeys Across India You Should Experience at Least Once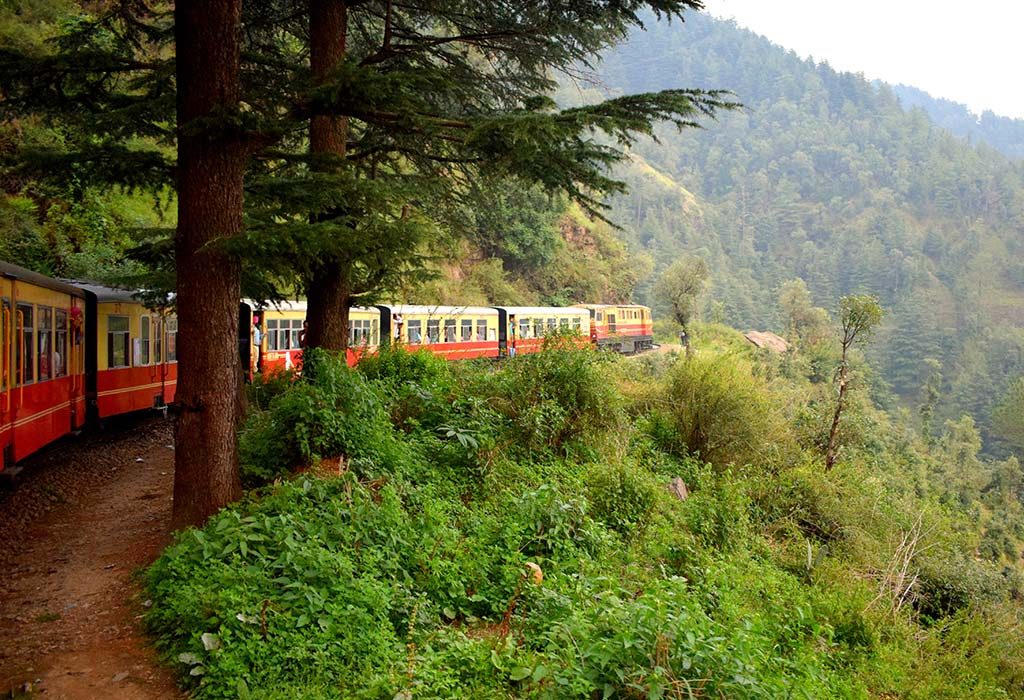 In this Article
We all have pleasant memories from our childhood of travelling in trains. Fighting with siblings for the window seat, asking our parents to buy bhel or cutlets sold by vendors in trains, looking out of the window and admiring the mountains and lush green fields – these memories are still fresh in our minds and make us nostalgic! But not all kids of this generation get to experience these wonderful things, mainly because of domestic flights increasing in number and becoming more accessible than they used to be. If you want your kids to witness the real, scenic beauty of India, making them travel by trains is a great option. Also, if you want to make train journeys memorable for your kids, choose rail routes that offer breathtaking views. The train routes that we are going to tell you about are simply unmissable!
9 Rail Routes in India That are Worth Journeying on
Rail journeys are fascinating. A long train ride gives you the gift of time. You get to read your favourite books, listen to your favourite songs, embrace the beauty of nature, and enjoy the antics of your kids. If you love to travel by trains and want to make your kids fall in love with train journeys too, here are 9 routes you should plan while travelling on holiday!
1. Kalka to Shimla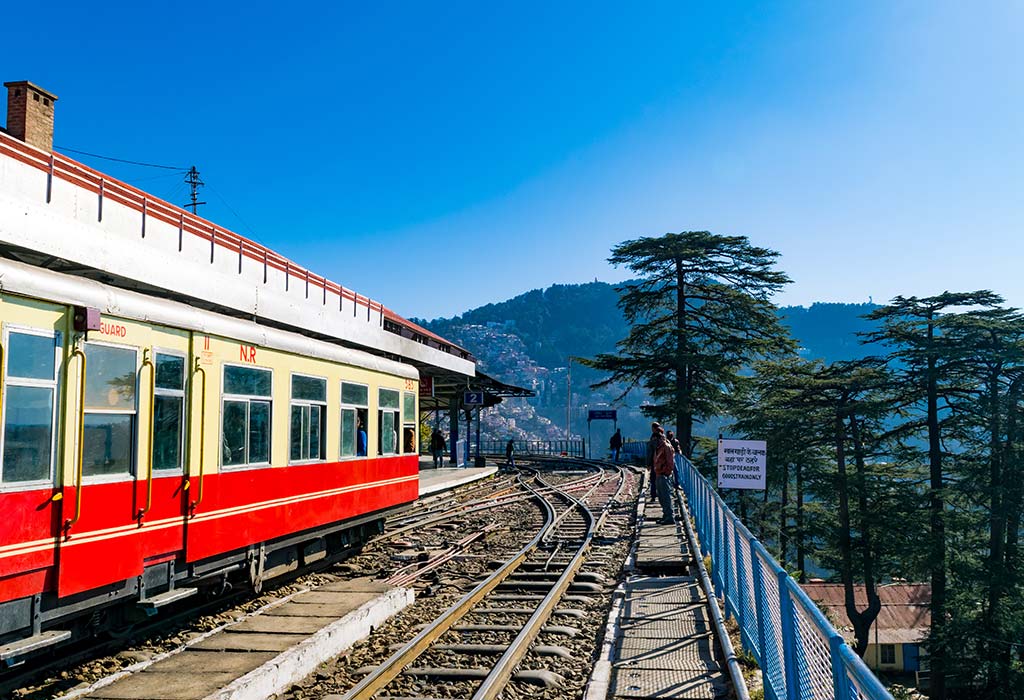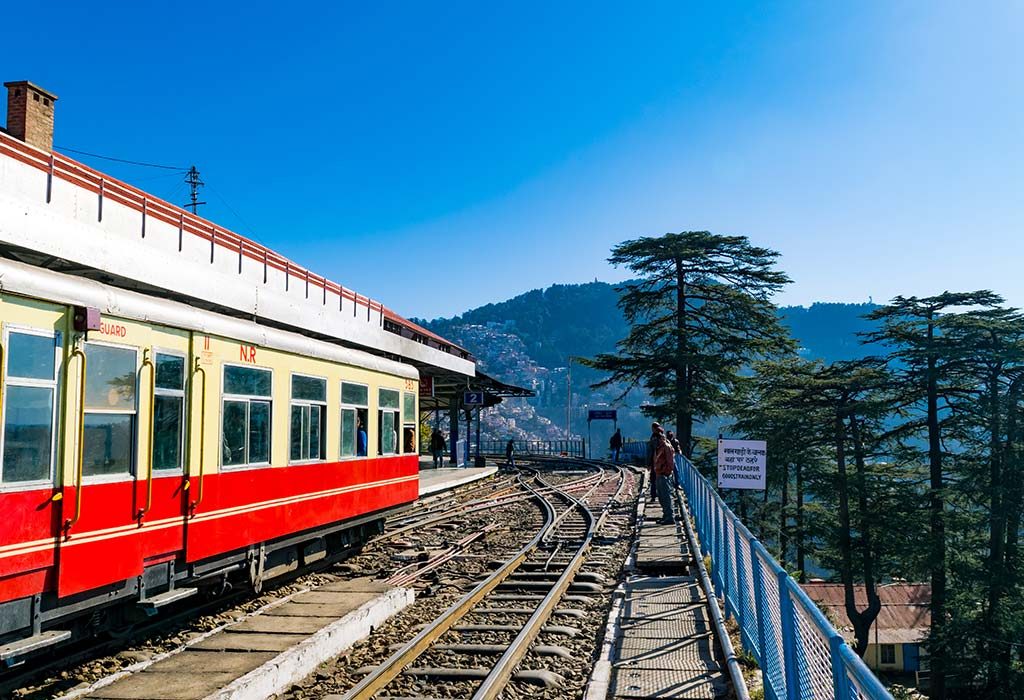 This route finds the first place in our list because we know your kids will love it. Travelling through this narrow gauge railway track on a toy train (yes, you read that right!) is bound to leave your kids mesmerised. The Kalka to Shimla railway is a UNESCO World Heritage Site. On this upslope track, there are 102 tunnels, and you would be passing through 20 picturesque stations. You will also pass through forests of oak, pine, and deodar trees. As this route is upslope, the toy train moves at a slow pace, but hey, you and your kids will have all the time in the world to admire the beauty of North India!
2. Ratnagiri to Mangalore
A train ride from Ratnagiri to Mangalore via Madgaon and Honnavar will make you and your kids appreciate the true beauty of nature on this single-line track. Lush green forests, deep tunnels, streams, the Western Ghats, coastal regions of the Arabian Sea – your kids will get to witness it all on the Konkan Railway track.
3. Jalpaiguri to Darjeeling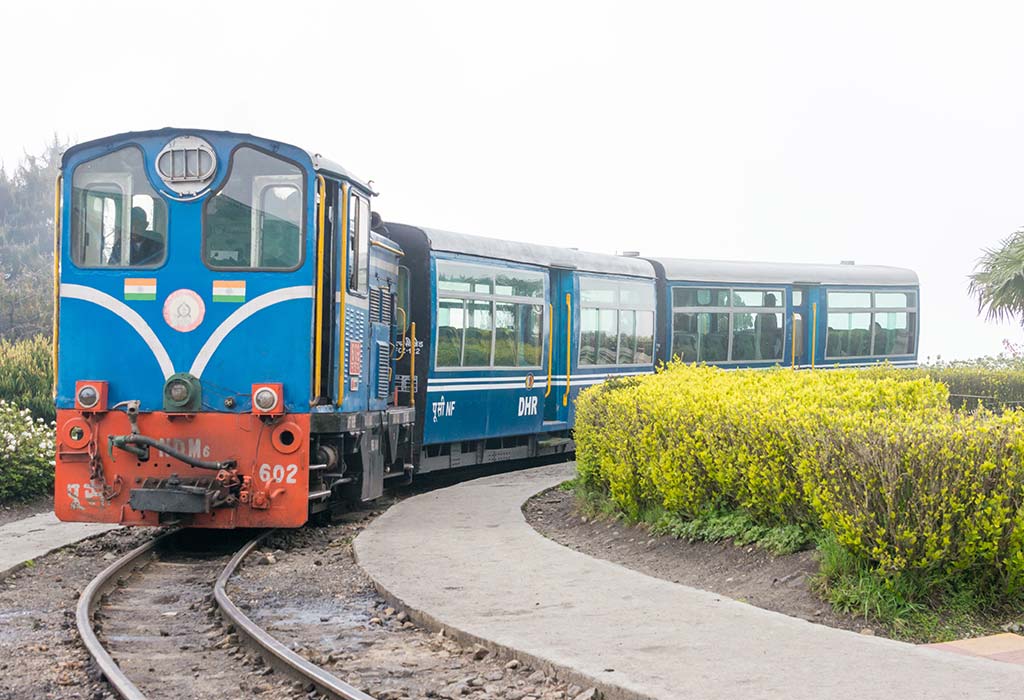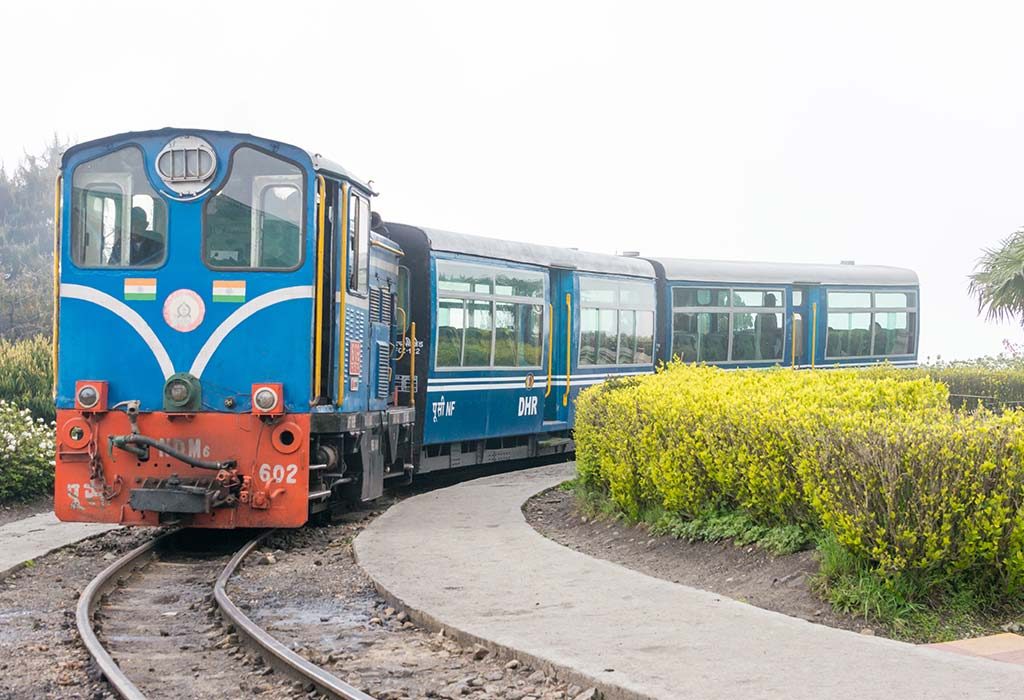 The Jalpaiguri to Darjeeling railway route is another UNESCO World Heritage Site under the name 'Mountain Railways of India'. Loops are a special feature of this railway track and a toy train from Jalpaiguri to Darjeeling will take you through the Batasia loop, the most popular loop on this route. From this loop, you will get a spectacular view of Darjeeling town and the magnificent Kanchenjunga Mountain. On this unforgettable train journey, look out for the enchanting tea estates, small forests of maple, cherry, chestnut, and pear, and of course, the snowy peaks of the Himalayas. The toy train on this route is run by the Darjeeling Himalayan Railway. We are sure you must have noticed this railway track and the toy train in popular Bollywood movies Barfi! and Parineeta!
4. Ernakulam to Trivandrum
A train trip from Ernakulam to Trivandrum, which usually takes about 5 hours, is one of the easiest ways to experience the true beauty of Kerala. Take your kids on this 5-hour train ride and let them see the placid backwaters, paddy fields, and coconut trees that Kerala is so well-known for.
5. Jammu to Udhampur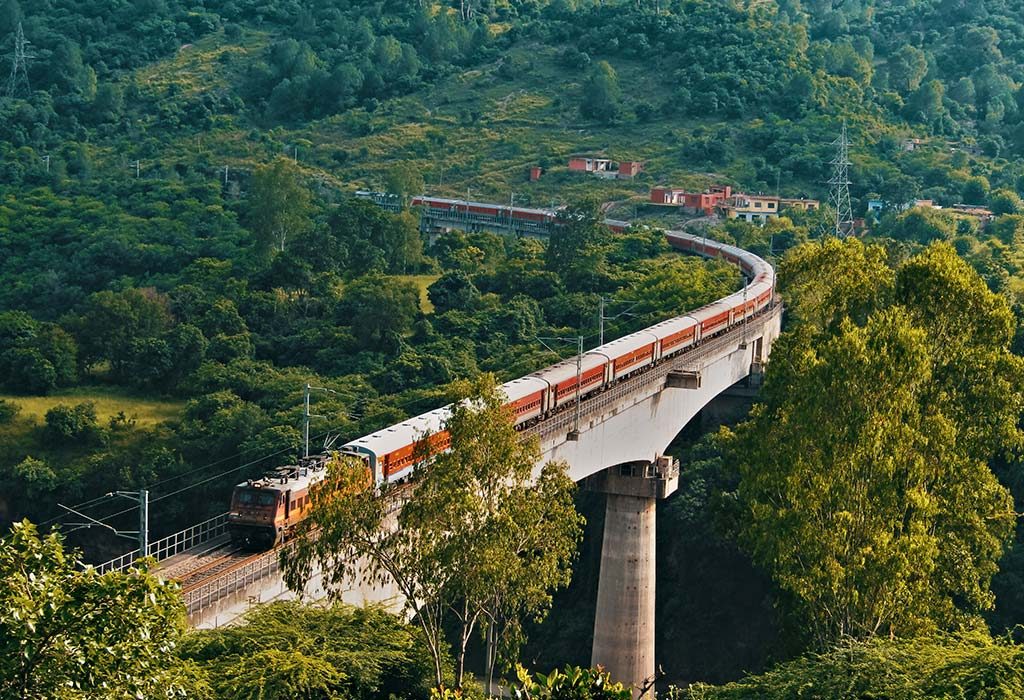 Kashmir railway routes are simply majestic and whatever we say in their praise would never be enough. A train journey on this railway track will offer you the most breathtaking views that nature has to offer. On this route of the Kashmir railways, you will pass through more than 20 tunnels and 100 bridges. Also, don't forget to look out for the Himalayan Rivers and the exquisite Shivalik Mountain ranges. Your kids won't leave the window seat on this route!
6. Mettupalayam to Ooty
From Mettupalayam to Ooty, you will have to take a toy train (yes, we know you are happy that your kids would love this journey too!) which will take you through tunnels and steep grades. If you and your kids love nature, on this route, you will be able to see the Nilgiri Mountains covered with thick pine, oak, and eucalyptus trees.
7. Tamil Nadu to Rameswaram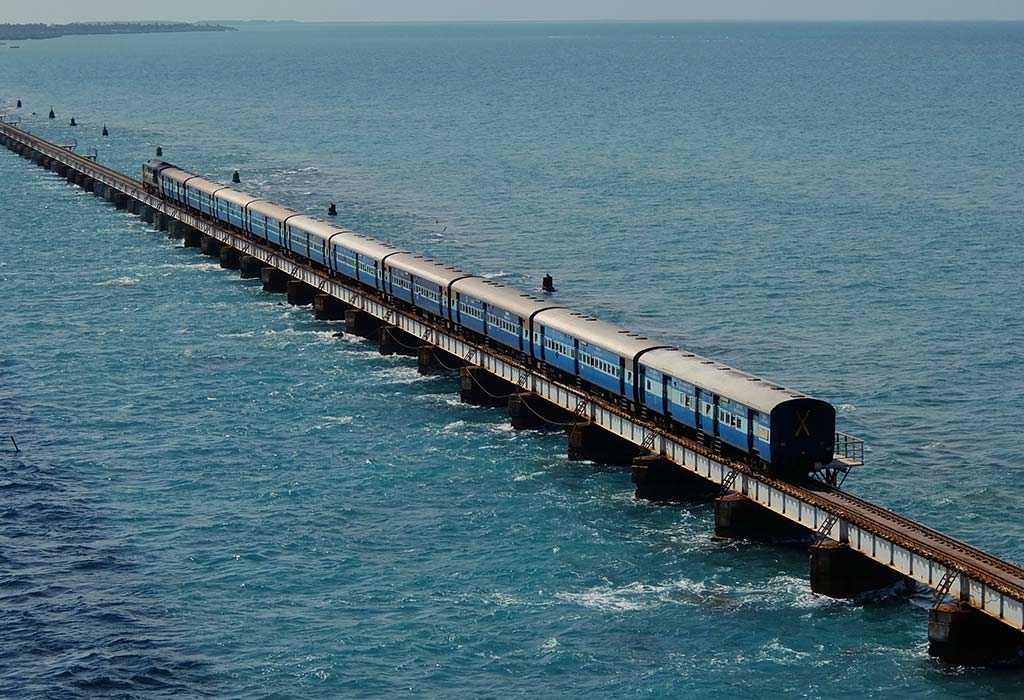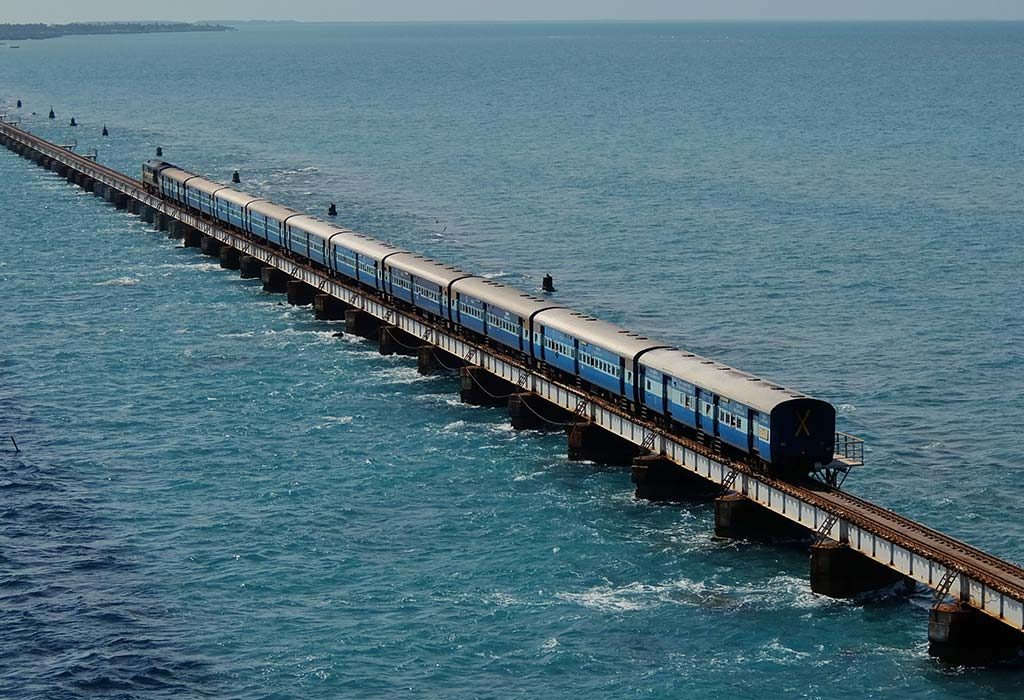 The train ride from Chennai to Rameswaram over Pamban Bridge is apt for adventure lovers. Pamban Bridge, a railway bridge, connects Rameswaram to the mainland. A train ride on this second-longest sea bridge in India can be super-exciting for you and your kids because as far as your eyes will be able to see, you will notice beautiful turquoise blue water as you go over the Palk Strait. A train ride on this route will be the experience of a lifetime for you if you love travelling by trains.
8. Jodhpur to Jaisalmer
Travelling from Jodhpur to Jaisalmer in a train, you probably won't come across the green valleys or snowy mountains that are characteristic of earlier-mentioned routes, because this route through Rajasthan will present you with a whole new view. Rest assured, however, your kids won't get bored at all! After all, they will get to see the yellow soil, grazing camels, dunes, and xerophyte vegetation of the desert while travelling from Jodhpur to Jaisalmer in a train – a unique and surreal experience indeed! Taking this desert safari in a train with your kids will be one of the most memorable experiences of your life!
9. Hubli to Madgaon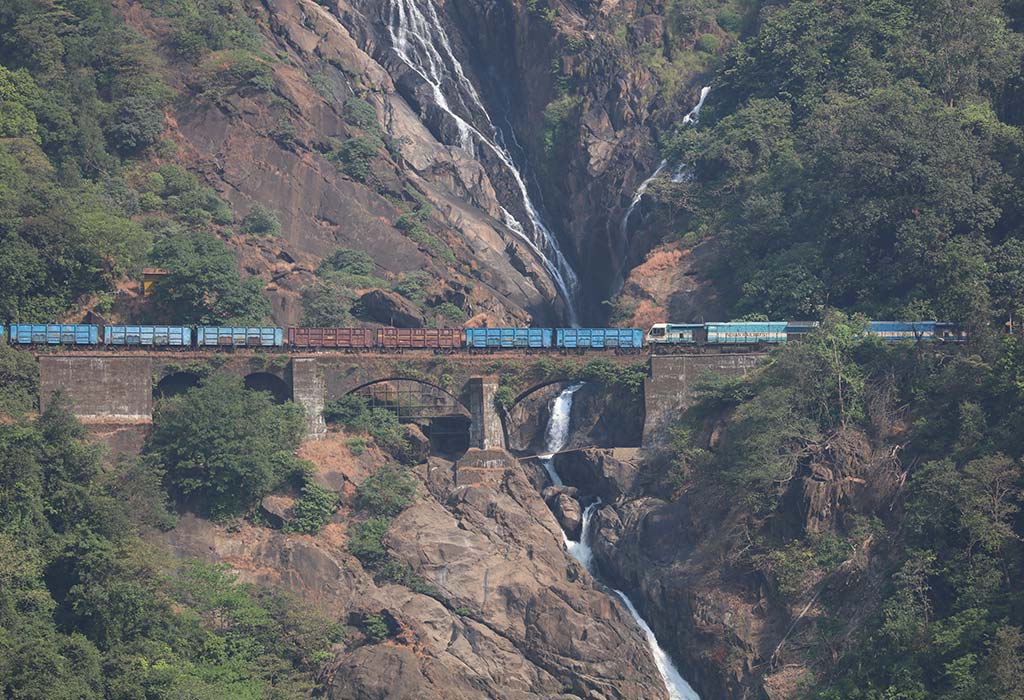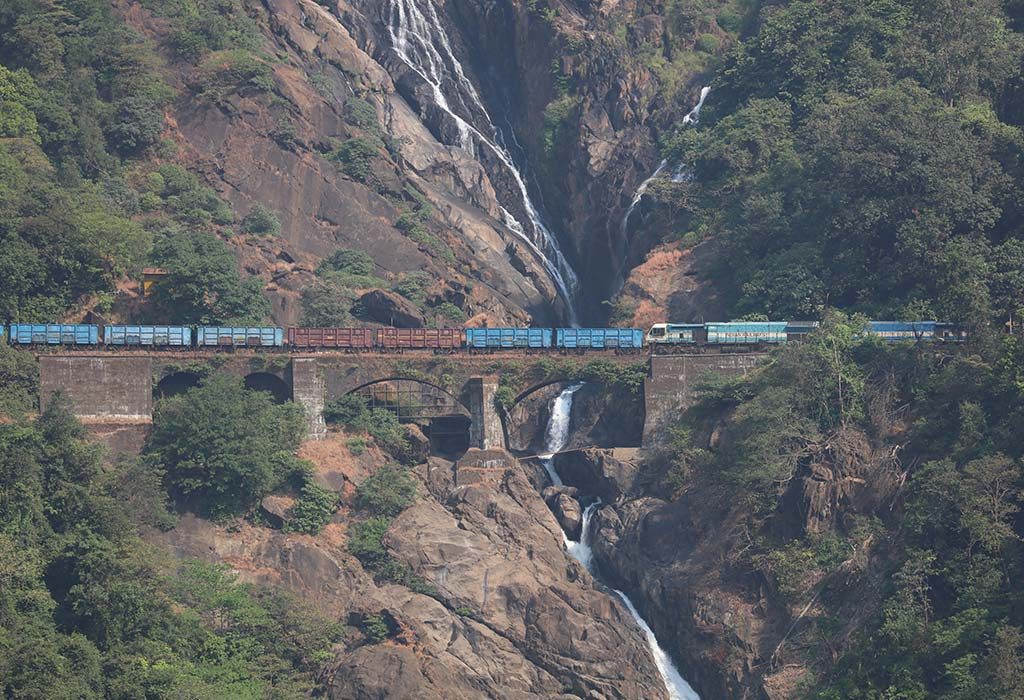 A train trip from Hubli to Madgaon will take you through the curves of the Western Ghats and your kids won't be able to take their eyes off the astonishing Dudhsagar Falls when your train passes through the route facing them. When you get closer, you'll actually be able to hear the gushing sound of the water. However, the best time to travel on this route, especially if you want to see the Dudhsagar Falls in its full force, would be after the monsoons.
It is often said that the journey is more important than reaching the destination. All these routes mentioned above will let you enjoy the various picturesque landscapes of India, so plan these train journeys and witness nature in all its splendid beauty with your kids!
Also Read:
Beautiful Islands in India You Should Visit With Family
Best Destinations for Family Vacation in North East India
Popular Summer Holiday Destinations in India