Beautiful Interior Wall Paint Ideas and Designs for Your Dwelling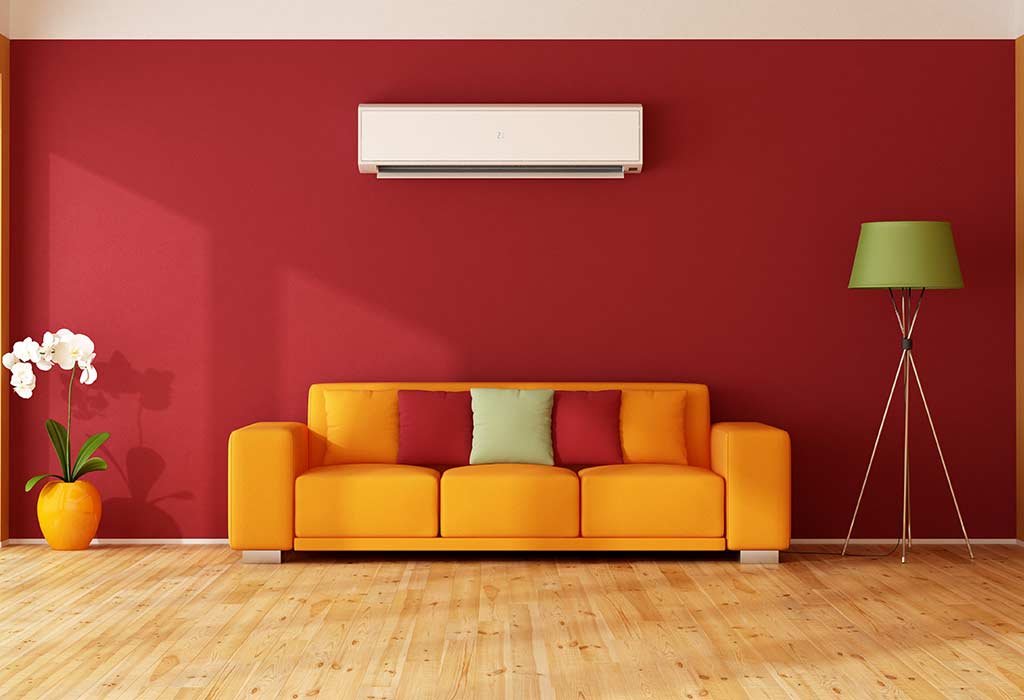 In this Article
Whenever you enter any house for the first time, what do you think gains our immediate attention? Well, most of us would agree that it is the décor or the interiors of the house! And well, wall paint is also not far behind! Gone are the days when people seldom paid heed to the wall colors. This was also because there were minimal options available back then. However, that does not hold in today's time because wall paints have become considerably popular. They are an extension of the personality of people staying in the house. Whether you live in a villa or you own a studio apartment, aesthetically done interiors and tastefully painted walls can lend a welcoming appeal to your dwelling. If you are looking for some house interior paint ideas, we recommend reading the following post for the same!
Top 20 Interior Paint Color Ideas
If something can transform the look and feel of a room in one go, it has to be mesmerizing wall paint. Unfortunately, most of us often find ourselves struggling to find a perfect idea for the walls of our homes. We have assembled some trendy interior paint ideas that you can incorporate to give a new look to your house!
1. Bright Yellow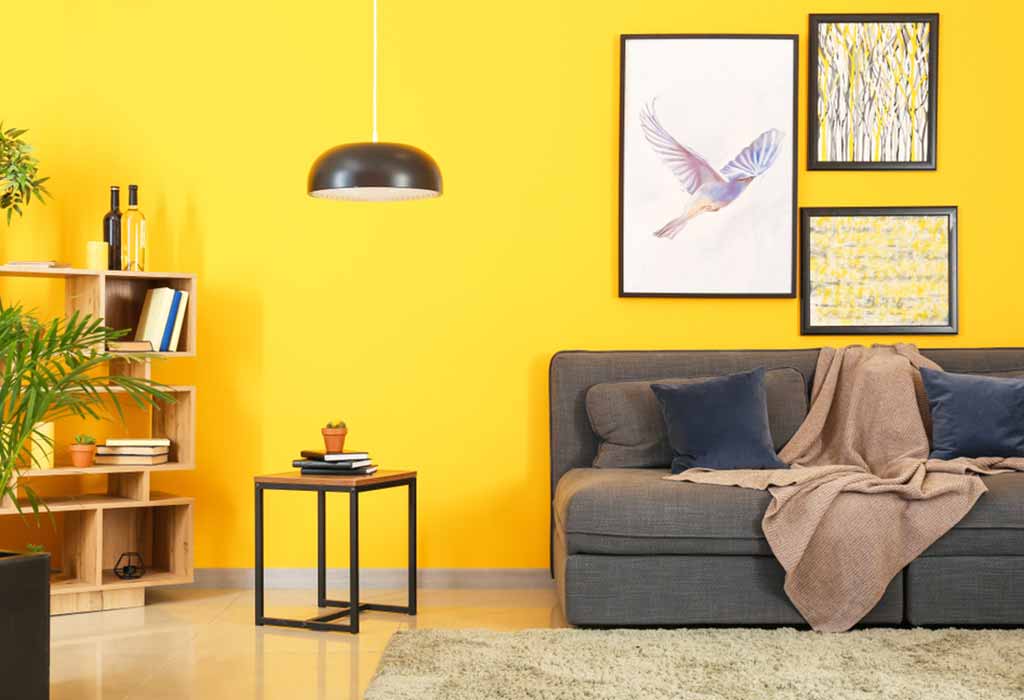 Yellow is such a happy and cheerful color that it can instantly perk up any space! This cheerful and lively shade is great for bringing a calm and relaxing vibe to your décor. Where darker hues of the color gel well with traditional décor, brighter hues complement the modern settings. If you are eyeing the feel of freshness, this is the color that you should go in for!
2. Bold Red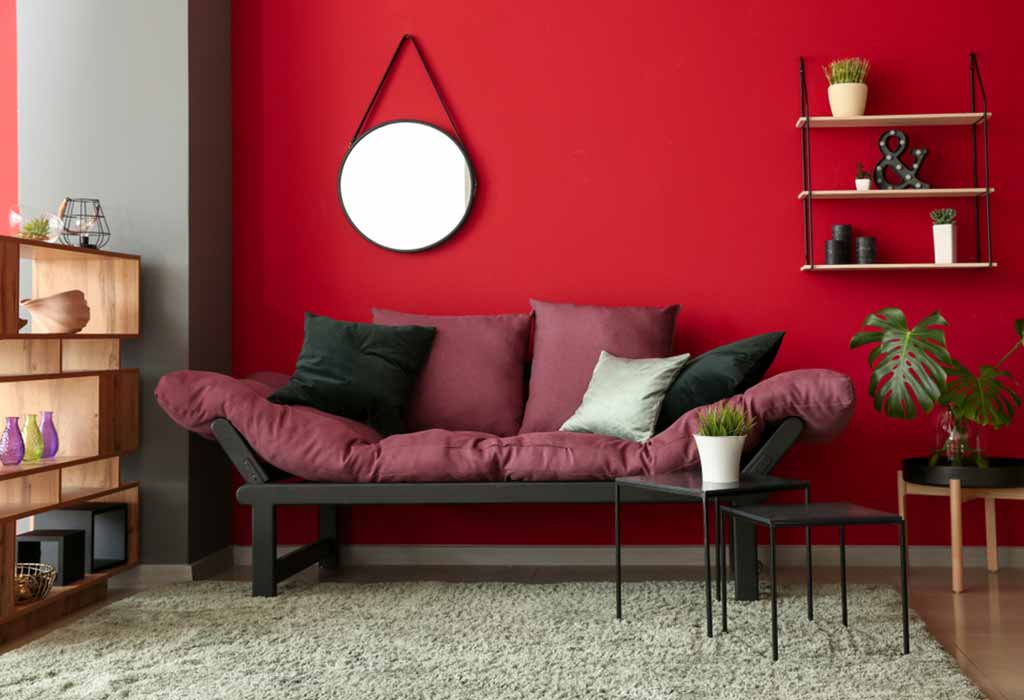 For people who have bolder and flamboyant personalities, their home aesthetics need to resonate with the same vibes, and what better than the color red! Red exudes a certain sense of mystery that can add more drama to your home space. It is also a playful color and punk-up kid's play area too. No matter which area your house you choose to paint with this color, it will offer a confident feel to that area!
3. Cool Blue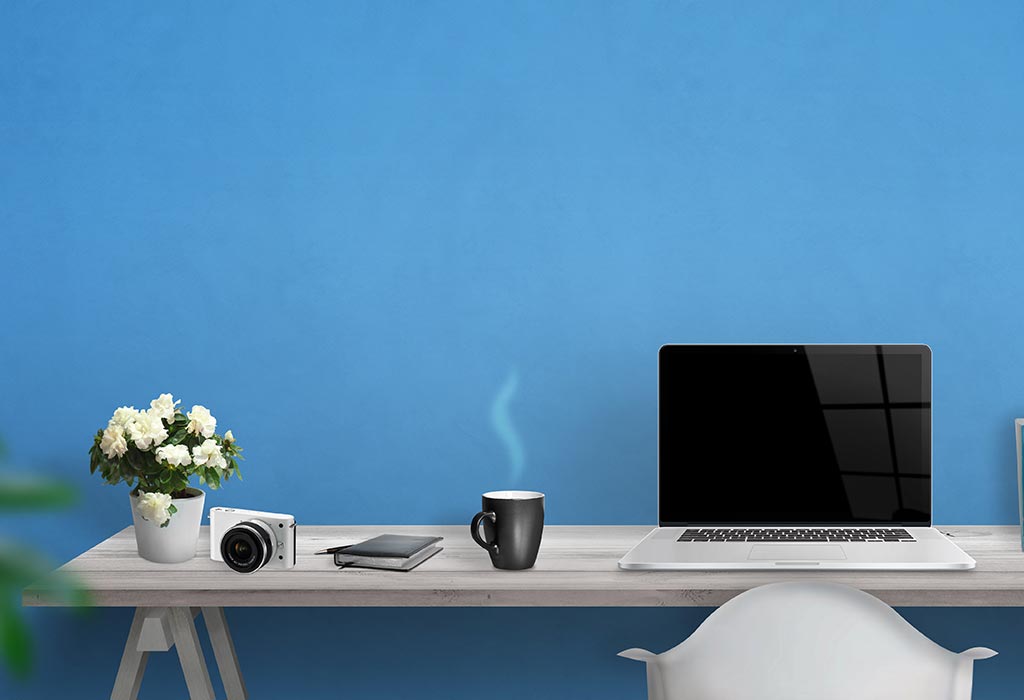 Blue color has a very calming and positive effect and ideal for bedrooms or living areas. Go for off-white or white décor ideas with this color for a cool summer vibe. It is a perfect color choice to exude serenity and tranquillity in your house. A feel of sea and sky and oodles of soothing calmness that will please everyone!
4. Perky Pink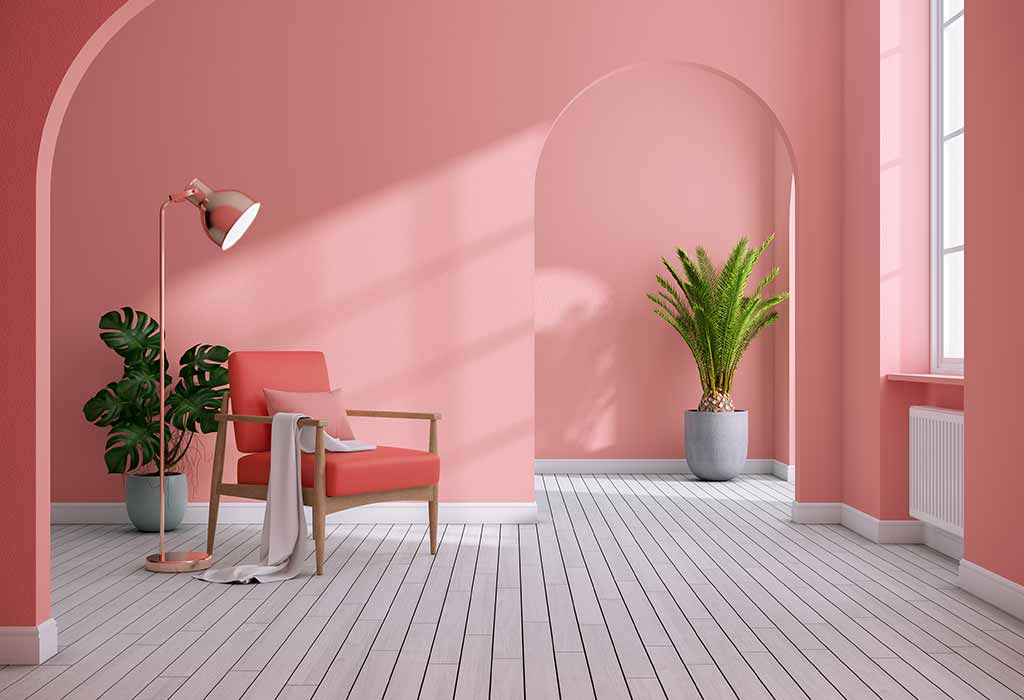 Pink color offers home interior paint ideas to anyone who wishes to add more creative touch to their home space. From lighter hues to brighter ones, there are umpteen interesting options that you can decide from. This color is a stunning choice for an outdoorsy feel, and gold accents complement this color setting perfectly. However, for a more playful appeal, you can go in for contrasting décor ideas too!
5. Soothing Green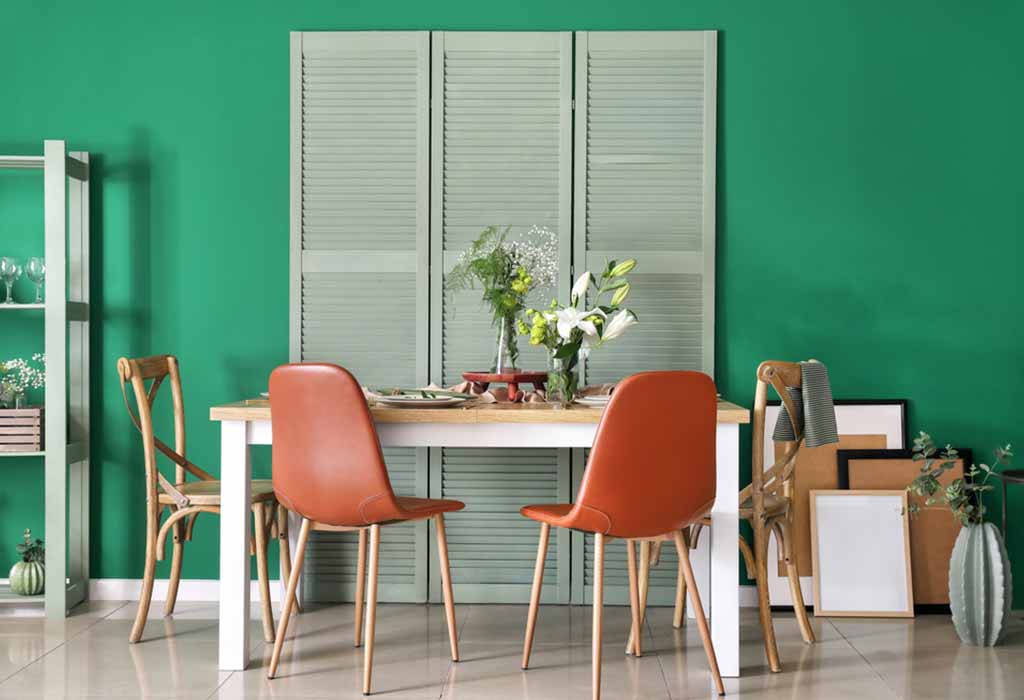 If you wish to have a nature-inspired feel to your home, green is what you can consider as one of the options for your living room interior paint colors! No matter what the outside weather feels like, you can always feel close to nature by painting your walls in soothing greenish hues. From bright shades of lime greens to sombre darker green hues, there are endless possibilities that this stunning color offers you.
6. Trendy Teal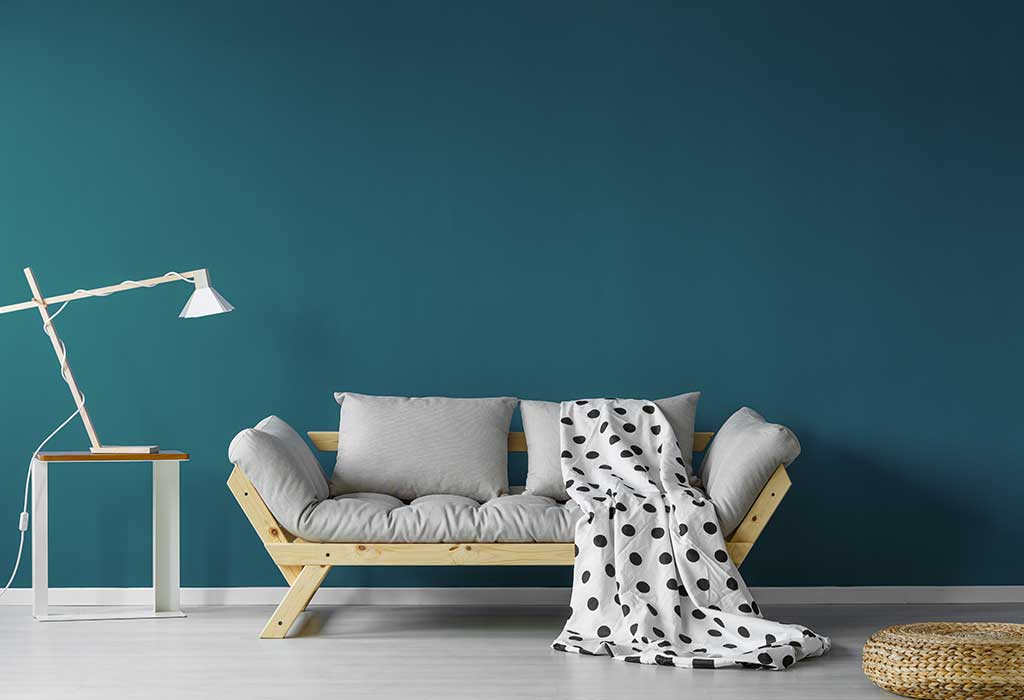 With a hint of green and a dash of blue, a stunning color that comes out is an apt one to accentuate your home walls with! It lends a calming and inviting feel to the interiors. Whether it is your bedroom, living area, library, or workspace, this color helps awaken soothing sensation and calming appeal to any area. One of the hottest trends in wall paints, you can also choose this mesmerizing color for textured wall paint ideas!
7. Snowy White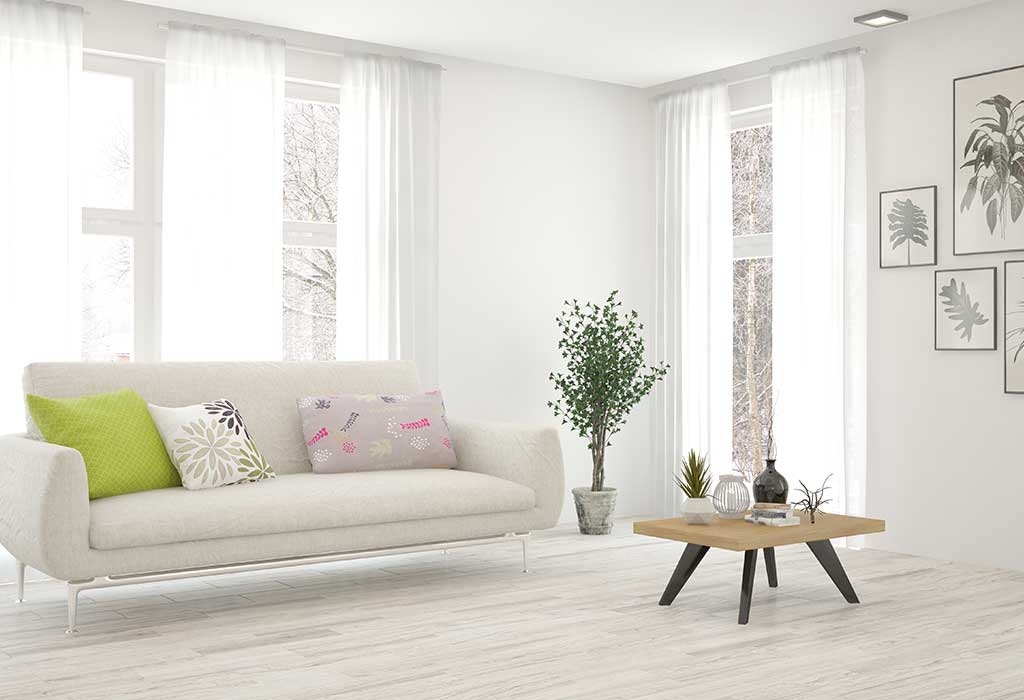 One color that never seems to stop mesmerizing people and looks utterly classy and elegant in any setting is serene white. For a more eye-catching and calming appeal to your house, you can choose to go in for similar colored walls, ceilings, trims, cabinets, etc. The outcome would be a breathtaking treat for the eyes!
8. Breezy Bronze (Source: Pinterest)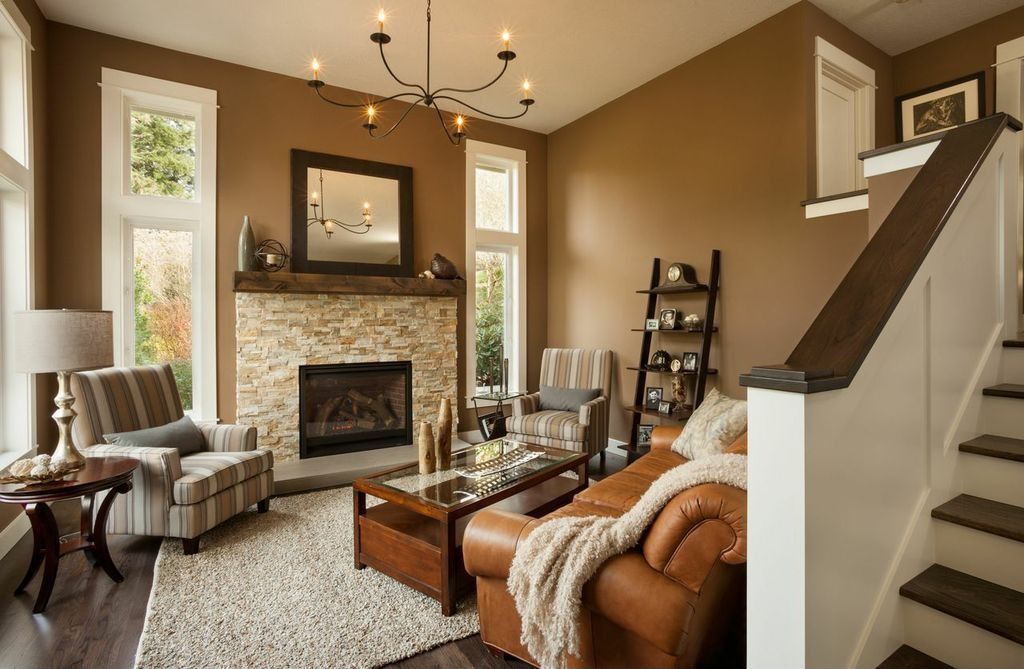 Bronze is one of the wall paint color ideas making quite a stir in wall paints with its rich hue and utterly versatile feel. Choose this luxurious color to lend a cozy feel to your personal space, such as your bedroom or living room. This modernistic color gels well with contemporary décor and minimalist aesthetics. However, if you like to be experimental, you can try what pleases your preferences!
9. Purple Magic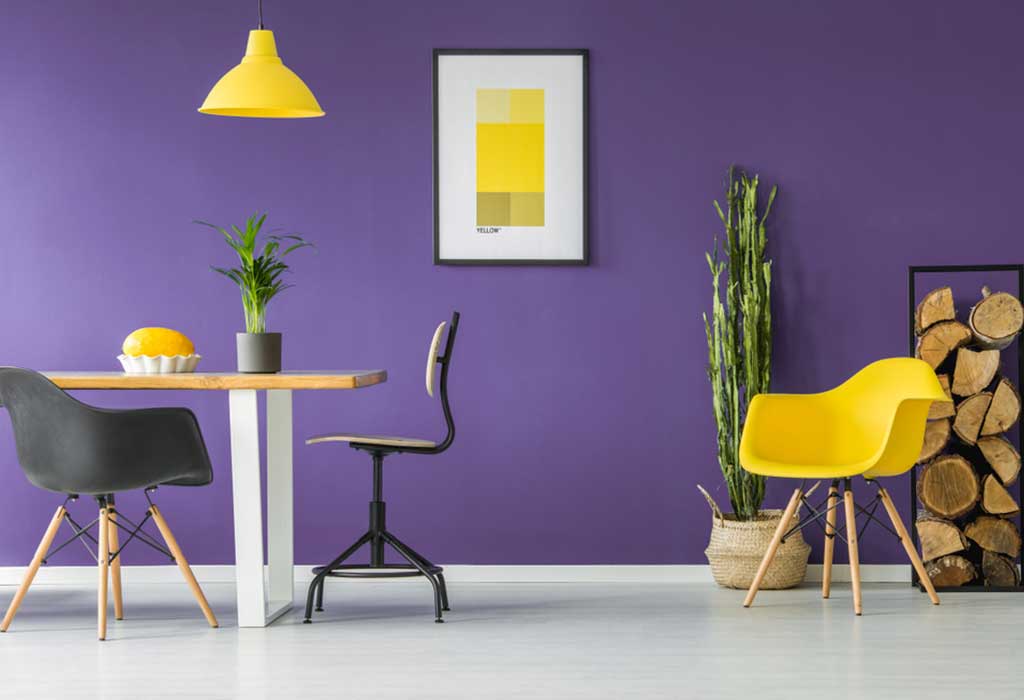 Purple is the color associated with royalty and class and if that is what you wish for your home décor, go in for this utterly stylish and royal color! This bold color is a perfect option for your living and dining area, but if you like a dash of drama to your bedroom space, you can create a themed wall in the room with this shade. Go mute with other aesthetics in the hues of whites and grays to play down the boldness of the color!
10. Peppy Orange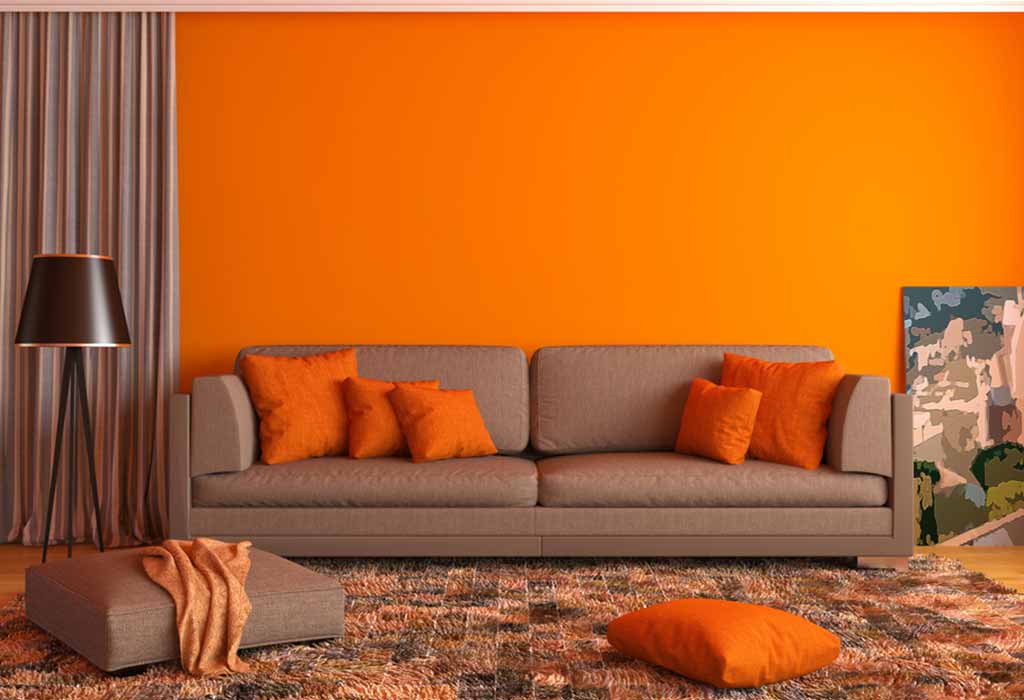 This is a perky and happy color and an ideal choice for a kid's room. Children are a powerhouse of energy, and their bubbling enthusiasm is what this color beautifully reflects! You can choose this color to accentuate a single wall of the room; however, you can color the entire room in the same color for a bolder and vibrant feel.
11. Earthy Brown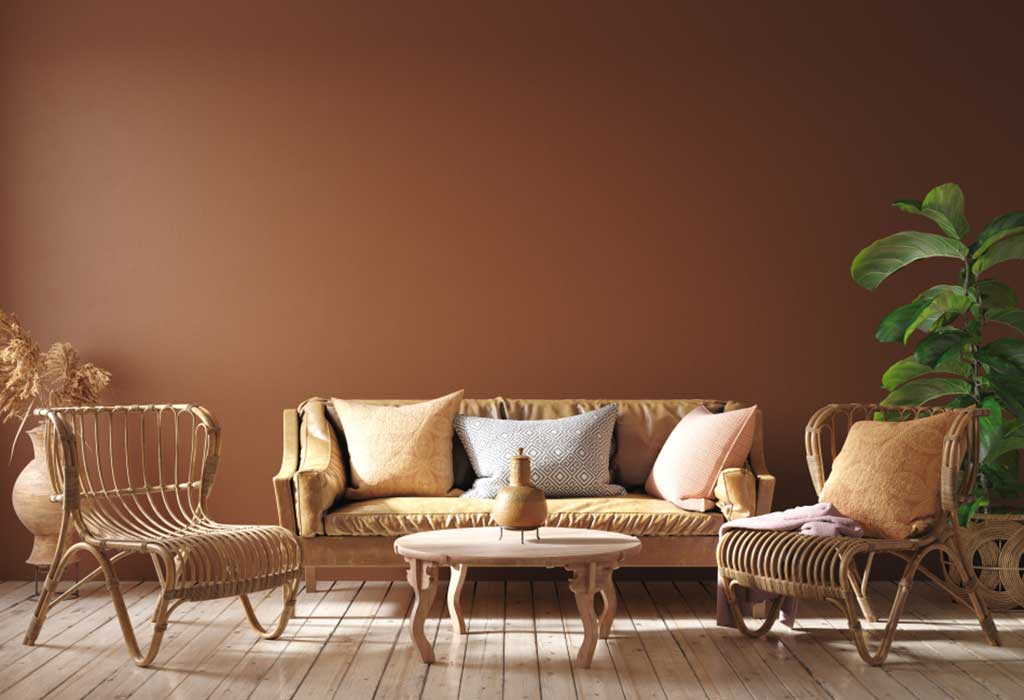 Emitting a sense of relaxation, brownish hues could be a perfect choice for places that you use for unwinding after a tough day at work or an exhausting day at home! This earthy color lends a satisfying and comfier feel to your room, and thus use this color to paint walls in your library, playroom, or TV room!
12. Lavender Love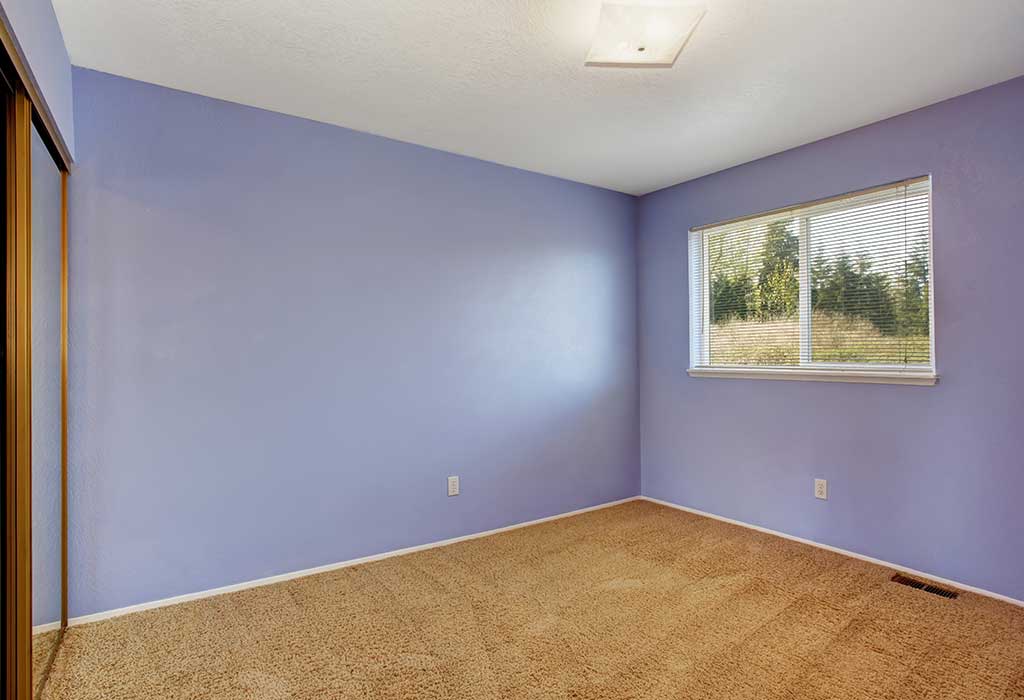 If you are someone in love with mystical colors that offer a subtle luxurious feel, lavender offers you that! This is a perfect match for people who wish to saturate the room in vibrant color. This color reduces the need to add more accent pieces to the room, and this color is often used to add a more sophisticated feel to the area.
13. Porcelain Blue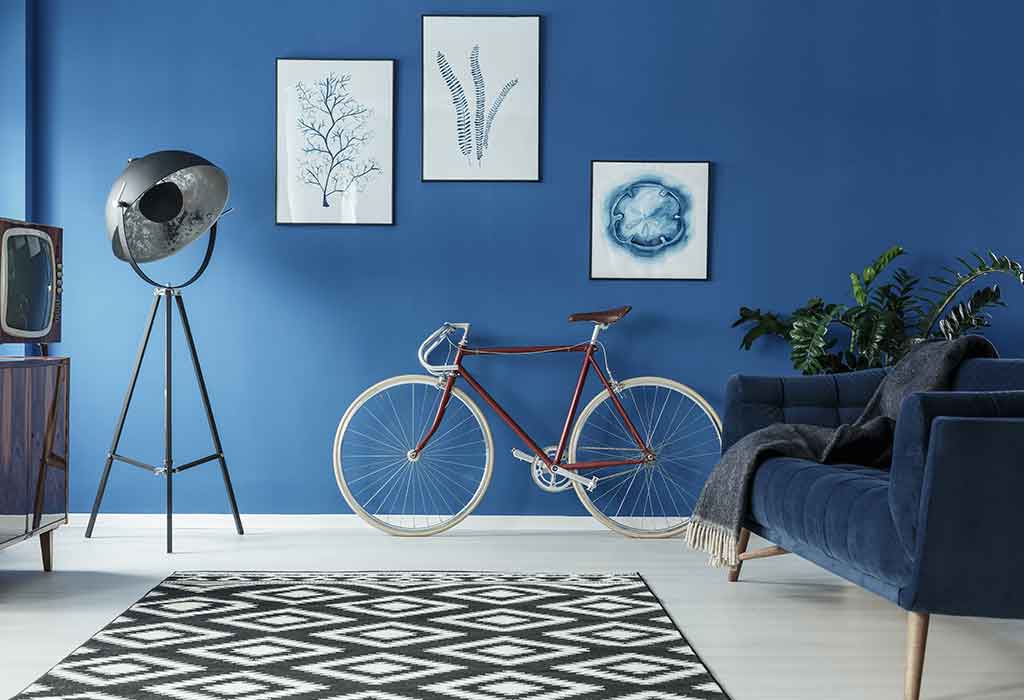 This is one of the most preferred wall paint color ideas that people are choosing recently! This is because this color offers utter calm and peace to the mind. So if everyday stresses are eating up your peace of mind, these colored walls in your living area can help you provide a relaxing and calming atmosphere.
14. Mystical Gray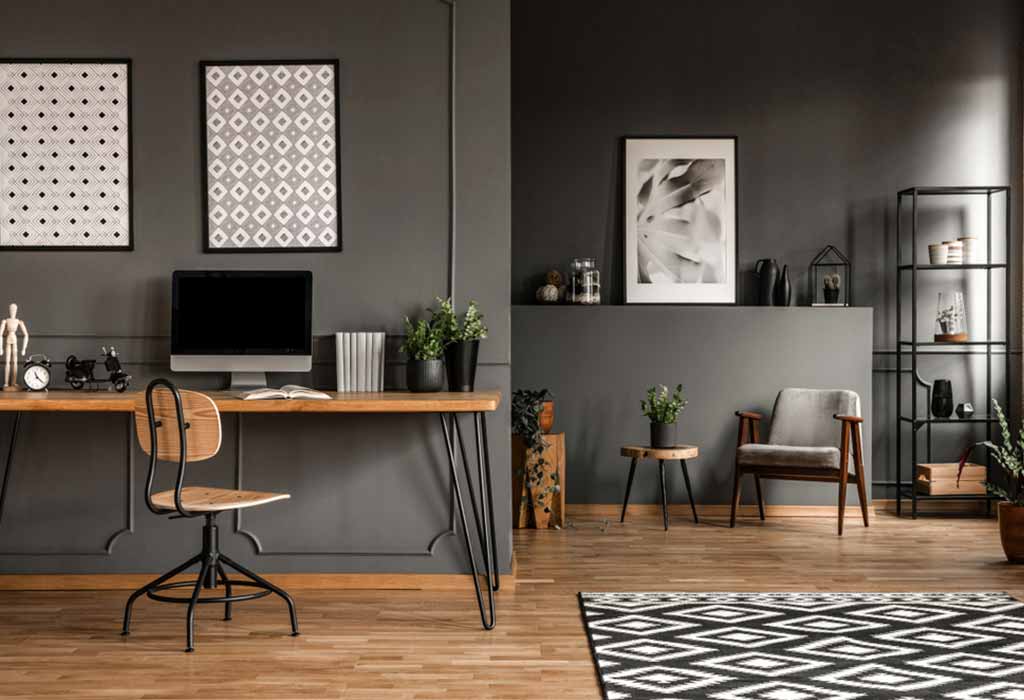 A mix of black and white, gray is an interesting color that offers a blend of warm and cool tones. This a very muted color and thus offers a very cool, sophisticated charm. You can add a more cheerful and cool vibe to the room décor by accentuating it with contrasting colored furniture.
15. Coral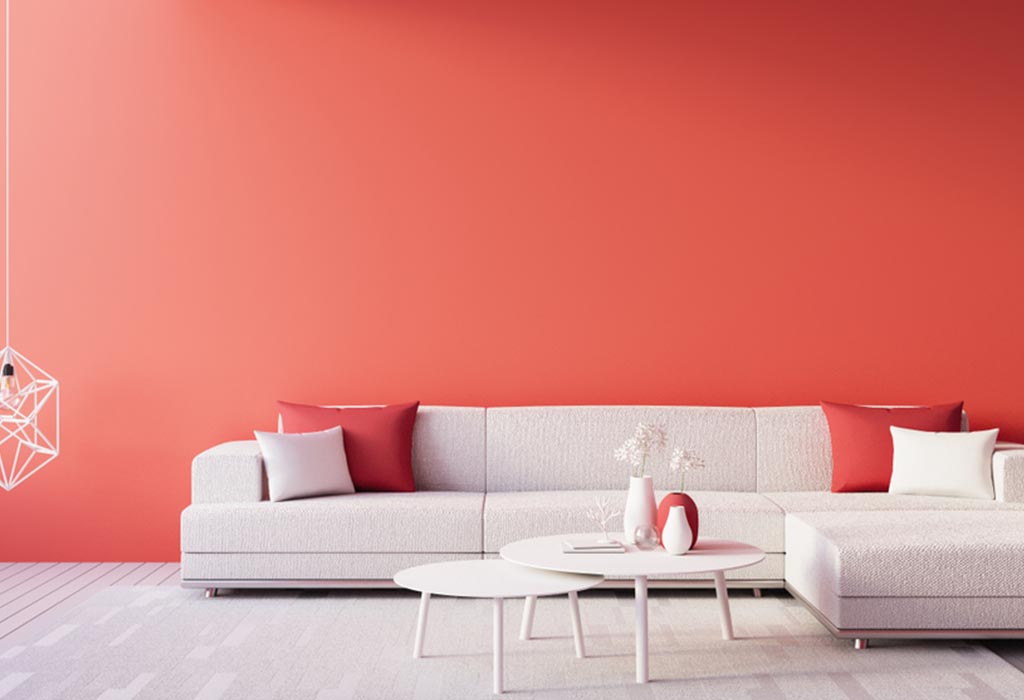 If you are looking for some romantic wall painting ideas for your bedroom, you can go in for the magic of coral color! This stunning color makes the room's surroundings livelier and thus a perfect place to crash after a long tiring day! If this seems to be a bold choice for your preference, you can start small by painting just a single wall, window, or corner of your room with this color!
16. Charming Cream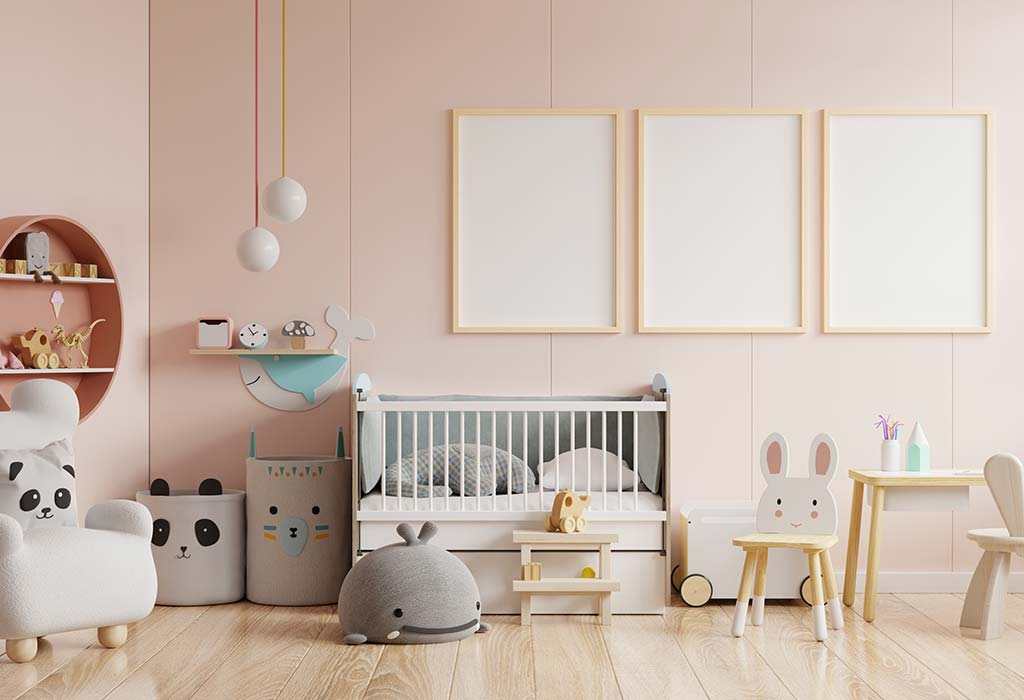 A perfect wall painting color for the living room, the cream is one color that you can never go wrong with, and it will always stay in vogue. If you like a more formal setting or vibe, this is the color that can help you achieve that with ease! If you wish to keep everything else classy, then go in go muted accents and aesthetics. However, if you wish to perk it up a bit, then go for contrasting colored furniture and décor!
17. Majestic Black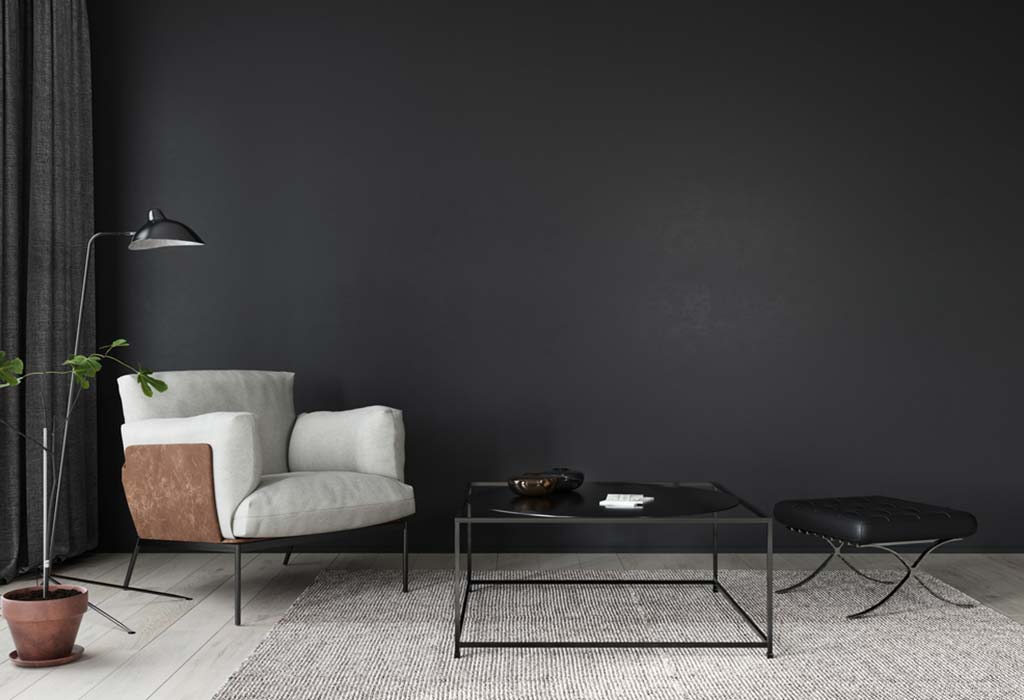 The darkest of all colors, black oozes majestic appeal and is a perfect color to add a hint of magic to your home. The point to ponder with such shades of paints for a wall is that it makes everything look blended. Therefore, to break the color's monotony, you can have contrasting-colored accents, paintings, floral arrangements, etc.
18. Beige Dream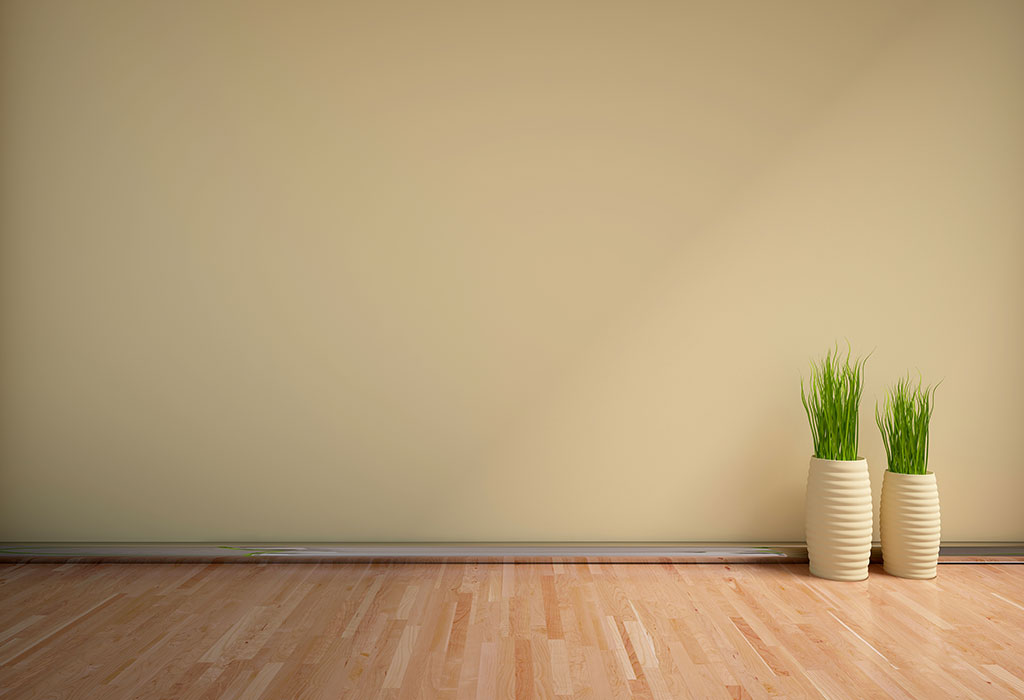 A color that resonates with warmth and a homely feeling, beige is one of the most widely popular choices in wall paints with its alluring appeal and grace. Whether you wish to set up your home in a modernistic theme or you wish to accentuate your living area with a more contemporary feel, beige is a color that will complement all settings. For a more earthy warmth or feel to your place, choose wooden furniture in teak wood, rosewood, or other such options!
19. Pastel Power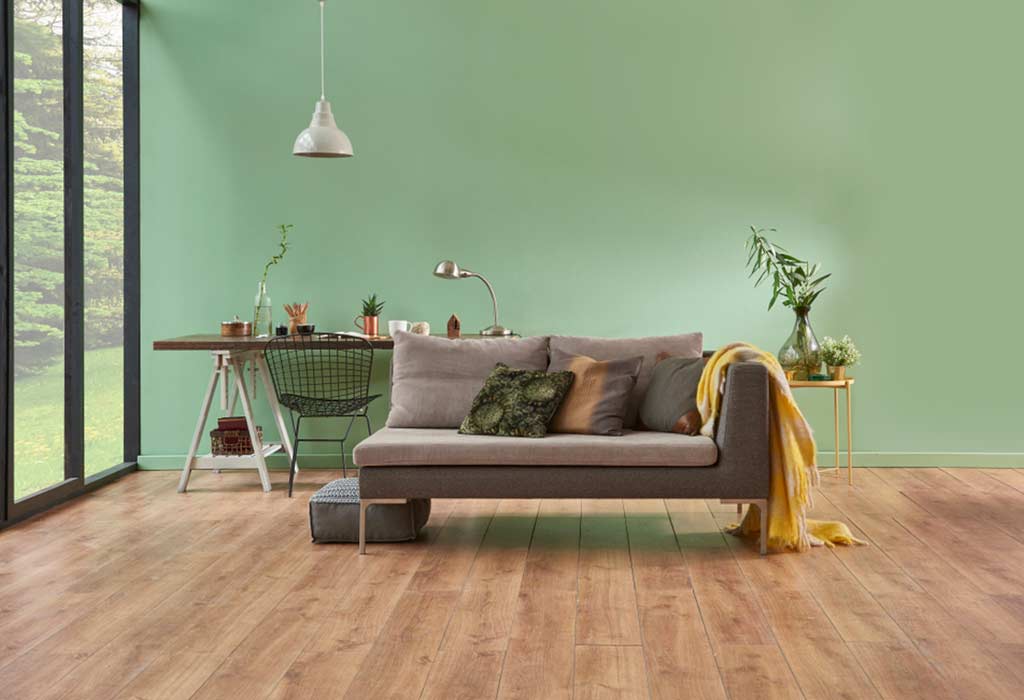 If you can add some cheer to your interiors, pastel colors can provide you with an ideal option. Choose from a wide selection of colors that can instantly make any area pop up and lend a happy feel to it. Pastel colors are a great option for contemporary décor ideas and a perfect pick for nurseries, playrooms, or kid's bedrooms. Choose any stunning pastel shade in pinks, blues, greens, yellows, and other such hues!
20. Metallic Mania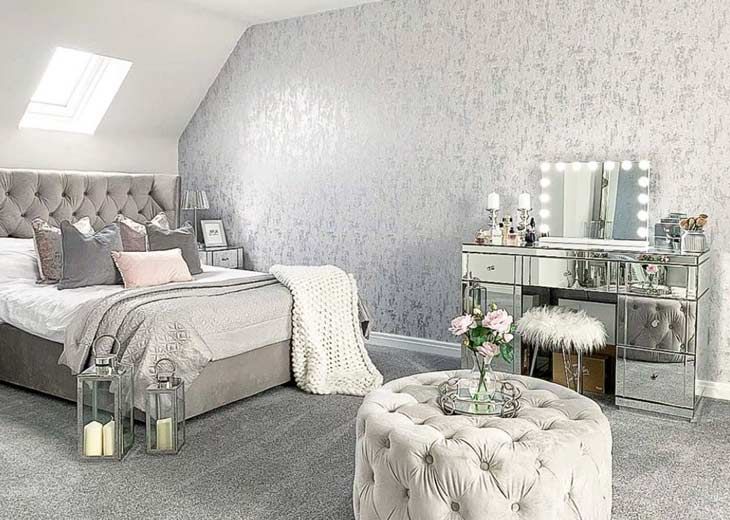 If you wish to brighten up walls with designs or patterns, then paint colors in metallic hues of gold, copper, silver, or other such shades that can create magic on your walls. Whether a mural, geometric designs, textured painting, stencil wall art, or other such ideas are on your mind, you can use metallic colors in matching hues of the base color or use contrasting paints to create a unique and creative touch to the walls of your house!
Wall painting is a great way of renovating your dwellings whenever you wish to perk up your home and bring in some changes. Choosing the right color or design for your walls is a personal choice, and you should choose what pleases you and is an extension of your personality. Happy painting!
Also Read:
Best DIY Wall Decor Ideas
DIY Chalkboard Wall Paint Ideas
Easy Way to Paint Old Wooden Furniture