Awesome Bullet Journal Ideas That You Must Try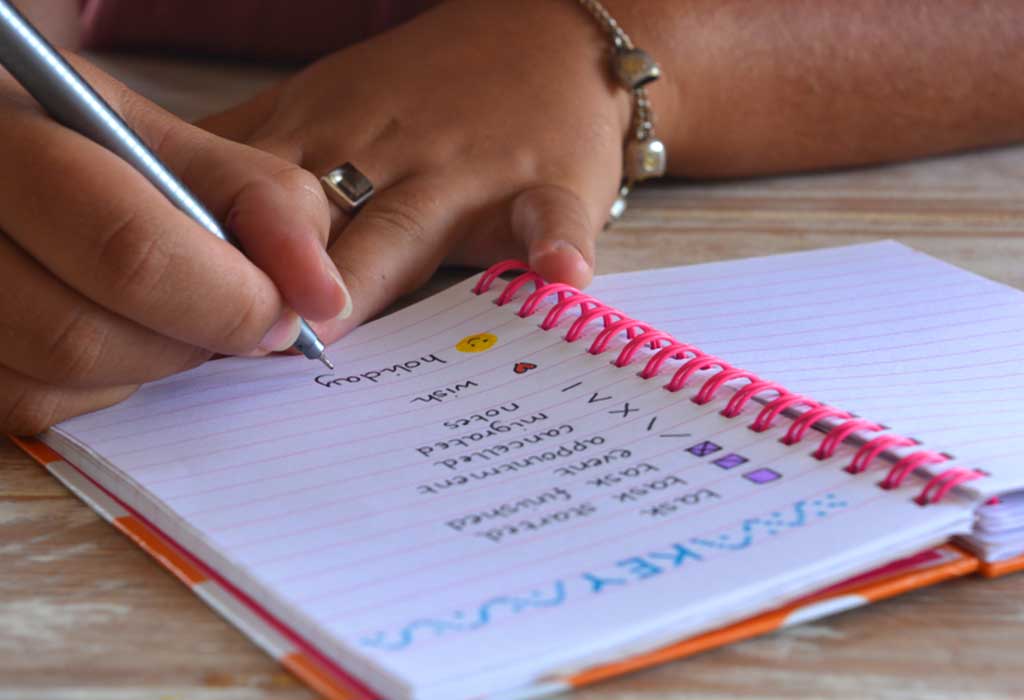 Planning and organizing are some of the most important aspects that can help you be on the grid in almost anything you wish to achieve. If you like to jot down various things in their diary or notebook during the day to keep their life more organized, well, then we have some amazing bullet journal ideas that can come in handy. Whether you are looking for ways to motivate yourself, you are on the lookout for a better way to organize your to-do list, these bullet journal theme ideas can come in handy! Keep on reading to know some awesome journal ideas that you can try!
What Is a Bullet Journal and How Is It Beneficial?
In simple words, a bullet journal is a next-level way of diary writing! You are not just writing your lists, thoughts, reminders, etc., in a notebook, but it is a way of writing to pen down related ideas or thoughts by grouping them in various creative ways. The journal could be related to anything that is your work, health, dreams, aspirations, etc. If you think that this journal comes already templated or designed, that is not the case because it is not something that comes in a preprinted way, but it is a blank notebook that you create with your own goals and creativity in mind.
Bullet journal or a notebook-based organizational system was created by a New York-based digital designer named Ryder Carroll for helping people track, organize and plan different aspects of their lives.
Many people may wonder how these ideas can be helpful or beneficial to them; well, if you are thinking about what can these daily, weekly, or monthly bullet journal ideas be used for, the simple answer is, for anything and everything! The best part is that you can use it as per your lifestyle and career requirements. So, here are some ways it can be beneficial for you:
It can help you track or improve your monthly budget by keeping a tab on your expenditure and making strategies for saving.
It can be beneficial in helping you to keep a tab on your meetings, deadlines, and other work-related stuff for better efficiency.
It can assist you in managing your house by helping you keep a tab on various household chores, shopping, repairs, etc.
It can also help you maintain good health by helping you track your meals, exercises, sleeping habits, etc.
The above-mentioned are just some of the areas that bullet journaling can help you with, and it is entirely up to you what or how you use it for your benefit!
When it comes to writing a bullet journal, it is all about self-expression, and you can use it for anything that you wish to and write it using different ways of expression as doodling, stencils, calligraphy, stamps, stickers, etc.
Unique Bullet Journal Ideas
If you are looking for some unique bullet journal ideas for beginners or some simple bullet journal ideas to start with, here are some ideas that can interest you. These lovable ideas are so wonderful that you may find yourself getting obsessed with them!
1. Meal Planner
Tracking your calories or what goes on your plate is a great way of keeping a check on your calorie intake and, in turn, helping you in maintaining a healthy lifestyle. This is a great bullet journal tracker idea to help you to be more mindful of the food you eat. Often a visual reminder or a commitment of some form is a great way of breaking bad habits and staying on track.
2. Monitor Your Sleep Pattern
We should not undermine the importance of a good night's sleep, and if you are working around the clock, maintain a sleep log that can help you monitor your sleep pattern or how much sleep are you getting every day. Maintaining a blog will help you in determining any changes that should be paid heed to.
3. Monthly Planner
Wish to view the monthly activities at a glance? What is better than this bullet journal calendar idea that shows you the same? Give a positive vibe to your monthly activities by adding some fun doodles, quotes, stickers, etc. You can jot down your appointments and also make boxes for yearly goals or other important priorities.
4. TV show Tracker
Whether you love watching Sci-fi movies or it's the sitcoms that are your thing, no matter what keeps you glued to your TV set, keeping track of your shows can help you with your viewing schedule. You can assign time or day to watch different genres or shows or plan any way you like to optimize your TV viewing experience.
5. Annual Goals
Making a journal for your yearly goals is a great way to give graphic visualization to your goals and also a great way to start a fresh new year. You can plan what you expect to do or achieve in that year and jot it down in your journal in an artistic way. Use fun and interesting ways to write, which also resonates with your personal style.
6. Birthday Reminder
So, you have a huge list of family members and friends, and you often find it difficult to remember their birthdays, well, not anymore as now you can make an adorable tracker that can help you in remembering birthdays of your loved ones. Make colorful shapes like balloons or cakes to write down birthdays to your journal more fun and vibrant.
7. Books to add to the Reading List
Maintain a log for all the books you wish to read and keep ticking when you finish reading. You can either make a monthly log or yearly log to keep track of all your reads. An interesting way to keep a record of books to read for all the bookworms out there!
8. Quote Page
For someone who likes to get inspired by famous quotes or saying, keeping a journal for the same can be a very fulfilling experience. You can either take printouts of the sayings, stick them on the pages, or use colorful pens to write famous inspirational quotes. Whether inspirational or funny quotes, you can have pages for every genre!
9. Weight Tracker
This is a great tool for all those weight watchers or those who wish to lose weight! You can set your target weight and keep add benchmarks that you wish to achieve. Then, keep tracking your progress to reach your target weight and to make your weight loss journey more fun, you can assign different colors to every pound you lose!
10. Happy Thoughts Reminder
Sometimes, it is not the big things that can fetch happiness, but small day-to-day things can also smile to the face and uplift the spirits. You can make a happy thoughts journal to pep you up whenever you feel the same. Design a page with all the things with cute drawings or pictures that make you happy and take any blue thoughts away!
11. Cleaning Tracker
This can be a page in your journal that can motivate you to do one of the most tedious and difficult tasks: cleaning chores. Whether cleaning your microwave, refrigerator, kitchen shelves, closet, or anything in the house that needs cleaning, not frequently, making a journal can help you be more accountable for such tasks.
12. Things I Learned
We learn various things every day, whether it is about mastering a new dance move, learning a new recipe, or just learning about a new camera trick. No matter how trivial it is, you can write it down, and you will be thrilled to know how many new things you learned every day in a year!
13. My Wish List
Things you would like to own or do can go into making your wish list. Making such a list will motivate you to indulge in making your dreams come true whenever you have time, money, or other resources to fulfill them.
14. Tracking the Workouts
For someone who has just started a new workout or even for someone new to the world of fitness, a workout tracker can help you track your activity and keep you going as you see your daily reminders and targets.
15. Skin Care Routines
Maintaining flawless skin requires care, and it does not come easy. Using various skincare products such as face packs, face treatments, etc., should be done at various intervals. By maintaining a skincare page, you can be in sync with your various routines and rituals and keep your skin healthy and glowing!
16. A Brain Dump Page
Our mind can sometimes get engulfed with so many plans, ideas, chores, and various other stuff, that it gets difficult to focus. Make a brain dump page where you can write anything that pops in your mind or needs to be done and declutter your mind.
17. Meditation Practice Tracker
Practising mindfulness is what gets us peace and calm, but if you cannot squeeze in time or always find yourself struggling to find some peaceful moments, making a journal can help. You can track or monitor your mindful minutes in a day, week, month, and year!
18. Places to Travel
If you are a globetrotter or wanderlust gives you mojo, you can make a bullet journal with all the places you wish to visit. Add more punk to the pages by adding related images of your travel destinations and bring them to life every time you look at them, and you yearn to travel!
19. Favorite Recipes
Sometimes, you try new recipes or make some tweaks to your favorite recipes, and they turn out perfect. That is something that you may not want to forget, and that is where your bullet journal can come in handy. You can jot these newfound or favorite recipes, and don't forget to mention any special tweaks or additions you made!
20. Mood Log
Though we all strive to be happy, however, there are days when we feel blue! Keeping track of days or events that make you happy and keeping a tab on the ones that make you sullen or blue can help you monitor any special triggers for the changes in your mood.
The above-mentioned are just some of the many ideas that you can start with! Making a bullet journal is a great way of organizing your life better, but it can also help personal growth. For people who require an overhaul in their organizational skills or want to adopt better ways to do day to day stuff, a bullet journal can prove to be handy too!
Also Read: Benefits of Journaling for Children