Awesome 80s Halloween Costume Ideas That Are Back in Style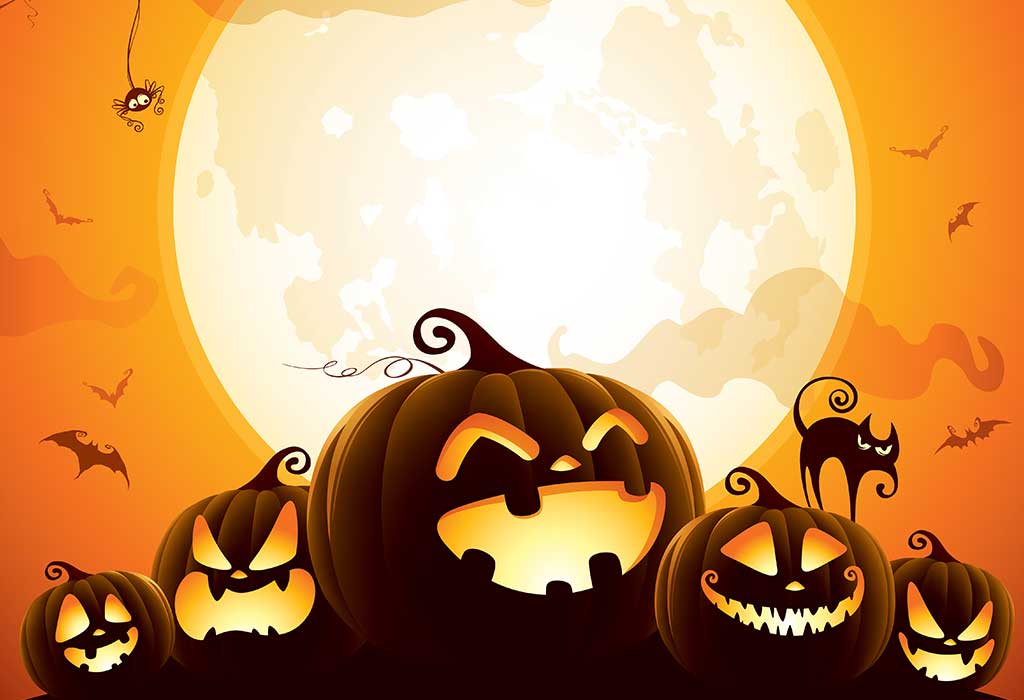 In this Article
Oh my goodness, the 1980s were adorable! You enjoy these ten years due to the iconic fashion, music, films, and television channels popular at the time. In all honesty, the 1980s were a 'completely radicalized' decade. It was over-flowing with prevalent fashions embracing humongous hairdos, dazzling accouterments, and plenty of hot pinks hues! All of which one can purchase or opt for innovative DIYs to rock the 80s themed Halloween costumes.
Best 80s Costumes for Halloween
When looking for the best 80s costumes for Halloween parties, look for a business that provides high quality at a reasonable price. When you visit a wholesale Halloween costume business, you will be able to get everything you need to make a fantastic costume in one handy place. You won't have to dash from shop to store looking for the perfect accessories or color palette.
Thus, regardless of whether you're searching for a seductive black cat costume, a charming ghost or witch costume, or an 80s inspired character for your next scary event, these ideas for 1980s Halloween costumes have you covered.
1. Heathers Group
Creating a Heathers Group Costume from the popular 1980s film may serve as inspiration for your Halloween costume. The gang can style themselves in their peppiest teen girl ensembles to achieve the assemblage. To complete the look, you can also carry a game of croquet set around with you during the day.
2. 80s Madonna
According to this approach, Madonna's classic appearance requires a bodice pair, net leggings, an incredibly short tutu-style skirt with white gloves. If you don't want to go to the party of overdoing your tresses, you might want to consider obtaining a gelled hairdo to finish the Madonna Halloween costume look and make it more full!
3. Baby in Dirty Dancing
The necessities for dressing like Baby from Dirty Dancing are a pair of excellent jean shorts, a pastel-shaded corset, or a fitted tee-shirt matched with white sneakers. Don't forget to incorporate the watermelon, as its presence will connect the entire ensemble!
4. Marty McFly's Time Machine
If you already have a great pair of jeans and a jean tank top in your closet, that counts as half of the Marty McFly ensemble. You'll feel like you've stepped into Back to the Future almost immediately if you wear a scarlet puffer windbreaker and ride a skateboard.
5. Ghostbusters
Your ghost-busting team members will be in the correct frame of mind if they dress up in this creative group costume concept. Using the Ghostbusters print-ready trend, you may transform plain coveralls into precisely matched Halloween outfits for your children.
6. Jazzercise Halloween
As far back as the 1980s, the practice of Jazzercise was all the indignant anger! Simply layer a catsuit over a pair of matching suspenders, then finish with slouch socks and shoes to complete the appearance. A less expensive option is to buy a wholly prepared replacement, such as the strength training outfit.
7. Hip hop artists' Halloween
This ensemble, which includes colorful and loose sweatpants as well as a big gold necklace, will spice up your hip-hop feelings.
8. Prince
This fall, pay homage to the musical legend Prince. This look is sure to please as it transports the audience back to the 1980s. This outfit calls for a frilly blouse, boots, your hair curled and piled high on top of your head, and, of course, a long purple-hued jacket.
9. Indiana Jones
Everything that you need for an Indiana Jones Halloween costume, like a brown leather jacket, a fedora, and khaki pants, are usually available at your local flea market, making it a relatively simple outfit to put together. As a result, Indiana Jones is an effortless Halloween costume to put together. Another alternative is to save time by delivering this item to your home rather than going to the store. In addition to the whip, which is not included, it is available for purchase separately.
10. Smurfs
Of course, you could paint your entire body blue, but why bother when a simple pair of solid PJs provide the same effect just as well as a paintbrush? This costume idea is suitable for people of all ages.
11. Top Gun look
Men of all ages can dress up in a Top Gun bomber jacket for Halloween. To complete the Top Gun effect, you should pair the '80s bomber-jacket look with a white shirt and white slacks. Wearing aviator sunglasses with this jacket creates an even more recognizable appearance.
12. Cassette Tape Cover-up
This DIY cassette tape costume allows you to showcase your personality while also showcasing your artistic ability. All you'll need for this project is an empty cardboard box and a few simple craft tools, as well as black clothing for the base and vintage headphones to finish the effect.
13. Beetlejuice
If you're unable to find an appropriate Beetlejuice costume, wear a striped dress or jacket with matching black or white trousers. Apply black tape to a white article of clothing and watch how it looks. When applying make-up and styling your hair, you should pay special attention to the details because these are vital components of your entire appearance.
If you want to be one of the first to wear trendy 80s costume ideas for Halloween, read the article above to learn how to choose the best 80s costumes for Halloween. If you're struggling to develop a costume idea, here are a few ideas to get you started. You can search our costume collection if you want to be even more specific in your quest for a costume to wear for a particular occasion.
Also Read:
DIY Hocus Pocus Costumes Ideas
DIY Halloween Angel Costumes Ideas
Halloween Costume Ideas for Pregnant Women