30 Amazing Quarantine Mother's Day Ideas for All Moms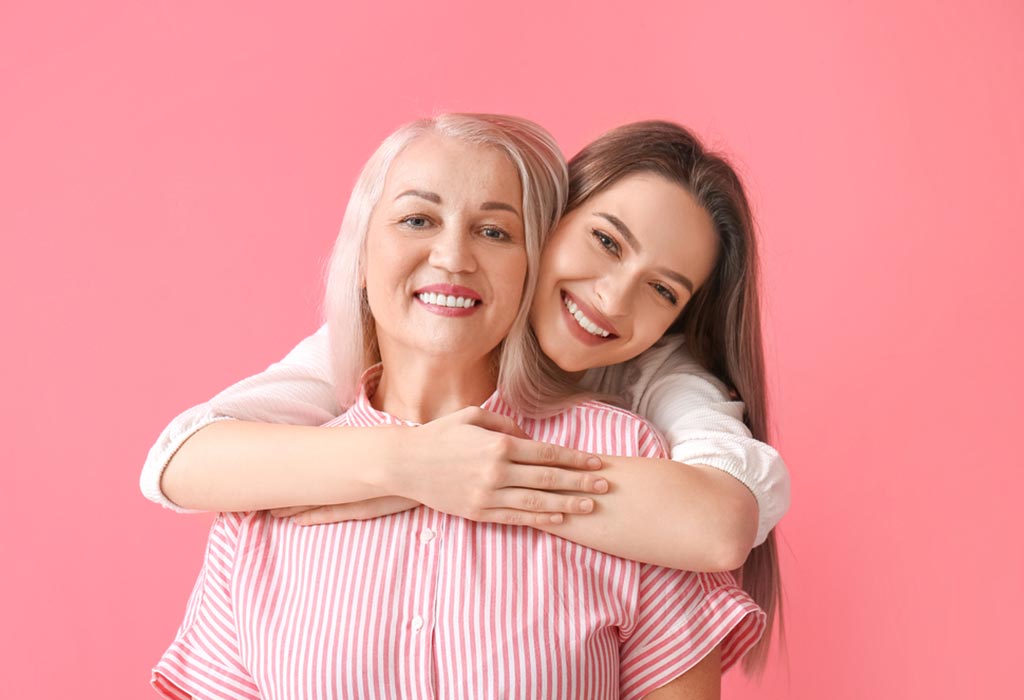 In this Article
Mothers, the centre of our universe, don't need a special day to be told how much they are loved. They are the reason we exist, and they need to be celebrated every day! But, after children grow up, a mother's only occasion to catch up with her kids could be birthdays, holidays, or Mother's Day. Such an occasion calls for the entire family to come together and have a gala time. These days could also be an opportunity to pamper your mommy dearest and re-emphasise your love for her. This year, surprise your mother with one or more of these quarantine Mother's Day gifts, because every mom deserves the best!
30 Best Quarantine Mother's Day Celebration Ideas
These quarantine Mother's Day gifts have no hard and fast rules. Remember to get creative, and make the most of the day!
1. Breakfast in Bed
Breakfast in bed is a classic way to surprise moms on Mother's Day. It never fails, especially if you have decent cooking skills! And, who wouldn't like to be awakened by the aromas of their favourite breakfast dish and piping hot tea? Add some fresh fruit, and your mother is in for a great start to her day!
2. Mother's Day Date
Another perfect way to celebrate Mother's Day is to take your mom on a date! We know it is not safe to step outside for a fun time, but hey, who says you can't have a date indoors! Get some flowers, dress up nice, and eat, drink, and make merry!
What's next? Movie night!
3. Movie Night
A Mother's Day quarantine movie night is essential after your mom has enjoyed the scrumptious dinner you prepared for her. Let her choose her favourite flicks: keep a variety of movies ready, from classics, romance, and chick-flicks, to thrillers, action, and animation. Try not to be surprised if she picks an unusual one. She may have already seen a tonne of movies while she was quarantining!
4. Game Night
Rekindle the checkered past or search for Clues that lead to the Battleship. Getting through family game night without a scratch is not everyone's cup of tea! We're just kidding; well, not if your mom has a competitive side that awakens when the games begin! Jokes apart, a game night is a sure shot way to get the entire family together. Living away from your parents? Try a virtual game night this time, with plenty of online and mobile games to choose from!
5. Gardening
Gardening is one of the few activities that, many swear, has kept them sane through these trying times. Even if you don't have a big garden (or one at all), get a few planters, and plant your mom's favourite flowers, spices, or herbs in them. You can also make a beautiful terrarium for her living room or bedroom!
6. Cooking
While only a few can match their mother's culinary skills, it's always a great idea to cook a delicious meal for your mom. Just having time away from the kitchen can do wonders to help your mom relax!
7. Baking
Surprise your mother with that decadent chocolate cake she craves, and let her enjoy it guilt-free! If baking is not your arena, team up with your mom and bake something with her. You'll learn the recipe, and both of you will cherish the memories – we promise!
8. Cleaning
This one will definitely resonate with those who are sticklers for cleanliness. Wake up early to clean the house, and do the laundry or the dishes before your mom wakes up, as a surprise Mother's Day gift for her!
9. Knit with Mom
Did you know knitting can reduce stress, and create strong social bonds? This therapeutic Mother's Day gift is a must for every mom who simply loves knitting.
10. Home Décor Gifts
This is your chance to gift your mom that stunning glass sculpture or the regal Persian rug she's been eyeing for months! If unsure of what exactly to get, you can always make a hamper of home décor gifts she can use.
11. Make Preserves Together
Making preserves together is a tradition in many countries. It's the best way to learn secret recipes that only the family knows!
12. Dance Lessons
Waltz to a sweet melody or jive to Jailhouse Rock. Dance lessons are a sure-fire way to bond and enjoy your time with mommy dearest!
13. Spa Day at Home
A spa day is another perfect idea to celebrate Mother's Day. Gift mom a spa kit, and spend a rejuvenating day with her!
14. Meditate Together
The power of meditation is often taken for granted. It is the most effective way to reduce stress and anxiety. Gift some peace to your mom this Mother's Day, and try to make it a routine to meditate with her.
15. Mom's Favourite Workout
Nothing beats the quarantine stress more than a calm mind, a happy soul, and a fit body! Doing your mom's favourite workout with her might be the ultimate gift! Whether it's yoga, Zumba, or kickboxing, a session with you will raise her spirits and strengthen your bond with her.
16. Wear that Dress!
When was the last time you wore the shirt/blouse/dress your mom gifted you? Whether you are visiting your mom in person or catching up on a virtual date, this Mother's Day, wear the clothes she gifted you so lovingly.
17. Start Your Own Reading Club
So, reading comes to you naturally because your mother is an avid reader? Nurture this interest by starting your own reading club. Inaugurate the club on Mother's Day, and spend time reading and discussing mom's favourite literary works.
18. Go Pubbing at Home
Get your mom to put on her dancing shoes as you set up the in-house pub for her to dance and be merry all night long!
19. Open the Bar!
Look up some quarantine mom's day drinks ideas and choose your mother's preferred ones, or make something new that she'll like. When she's dancing to your setlist, she'll want a sip of her favourite cocktail!
20. Portrait with Mom
Get a local artist, and spend an evening together for a portrait of you with your mom or the entire family. It will look great on that empty wall in the living room!
21. Take a Trip Down Memory Lane
Sometimes, it takes only a word to rekindle a lost memory. This time, go down memory lane by revisiting old photos and videos with your mother over a hot cup of chamomile tea.
22. Jam all Evening!
This one is a favourite among music lovers! Karaoke all day, play an instrument together, sing, compose a song with your mum, or perform a song you wrote for her. Use the healing powers of music to make the most of the day!
23. Write Letters to All the Mothers You Know
Extend your Mother's Day celebration beyond your immediate family and send handwritten letters to all the mothers you know.
24. Have a Picnic
Yes, it's been a long time since you've been on a picnic, but you know what, you can do it right where you are! Pack some snacks in a picnic basket, grab some sheets or blankets, and spend the day on the living room floor or in your little garden!
25. Stargazing
Head to the rooftop, or set up a tent in the backyard for a stunning night of stargazing with your mom. You could even name a star after her as a quarantine Mother's Day Gift.
26. Quarantine Tasting
Arrange for cheese, wine, or coffee, depending on your mother's preferences, for this quarantine Mother's Day gift idea. If your mom has a good understanding of brews, aromas, and their notes, this Mother's Day gift is a winner!
27. Binge-Watch Mom's Favourite Series
Be it Mom, Modern Family, Friends, The Gilmore Girls, The Golden Girls, or Desperate Housewives, let your mom pick one and have a blast binge-watching the series with you!
28. Take a Floral Arrangement Class
Now, who doesn't love flowers? Take a floral arrangement class with your mom and gift her the beautiful bouquet you'll make, along with a lovely DIY Mother's Day card.
29. Buy That Dress!
If you're close to your mother, you know which dress she's been wanting to buy. Know her favourite designer? Go all out and get that dress for her to flaunt on her quarantine Mother's Day date with you!
30. The Gift of Wellness
Gift your mother a wellness subscription to help maintain her good health while she is quarantining this year. After all, her health is more important than anything else under the Sun!
With this vast number of ideas for choice, we hope you will be able to make your mum's quarantine Mother's Day a memorable one. Think out of the box, get creative, and you are sure to make it an extraordinary day for your mom!
Also Read:
Mother's Day Quotes and Messages for Your Mom
Heart Melting Mothers Day Poems and Songs
Unique Mothers Day Gift Ideas