Amazing Christmas Garland Ideas to Style Your Home for Holiday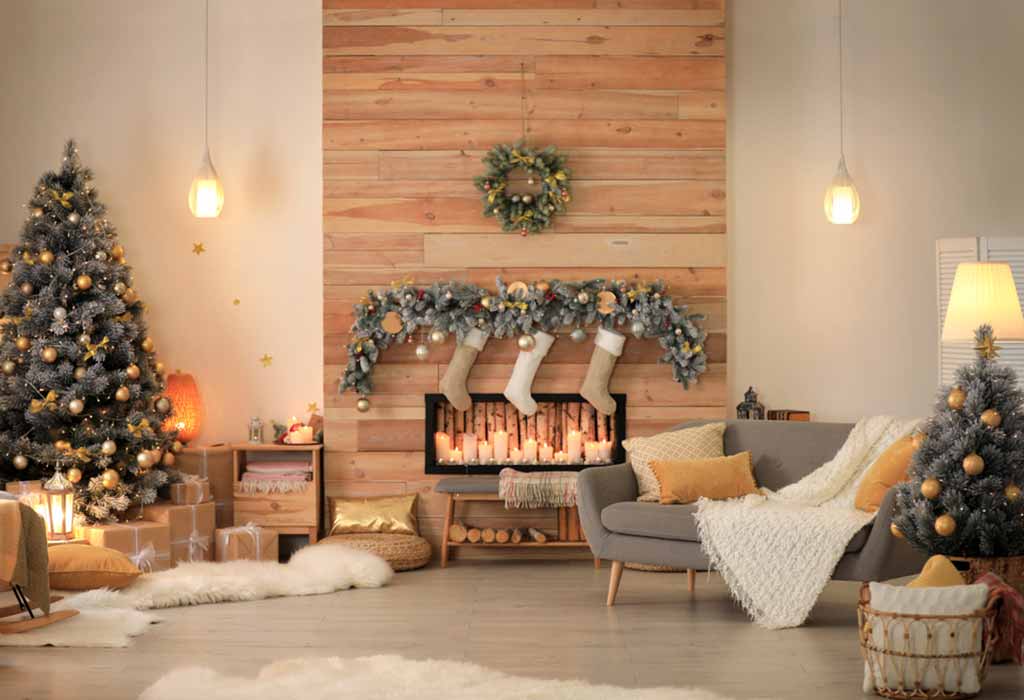 In this Article
Putting up the Christmas tree is not just the décor you need to stick to while decorating your home for Christmas. A garland could also be the quintessential décor apart from the tree. You could want a homemade Christmas garland or opt for a store-bought one to match the existing décor. You could have invested in a massive Christmas tree, radiant lights, and decked your lounge with some colorful pieces of décor, but nothing could match the beauty of a Christmas garland. These glorious pieces are one of the best ways to add cheer to your home and inexpensive to their counterparts like the wreaths.
25 Unique Christmas Garland Decorating Ideas
Decorate your home for the holiday season with these festive Christmas garland designs. From classic garlands for windows, doors, banisters, and mantels. These ideas come with a twist to the modern Christmas garland ideas, and you can even add them to the dining chairs and chandeliers to convert your space into Santa's land.
1. Candy Cane Garland
A project to do with the kids, you can just tie candy canes together in a heart or any other shape. String them to a piece of yarn or rope and make an edible garland.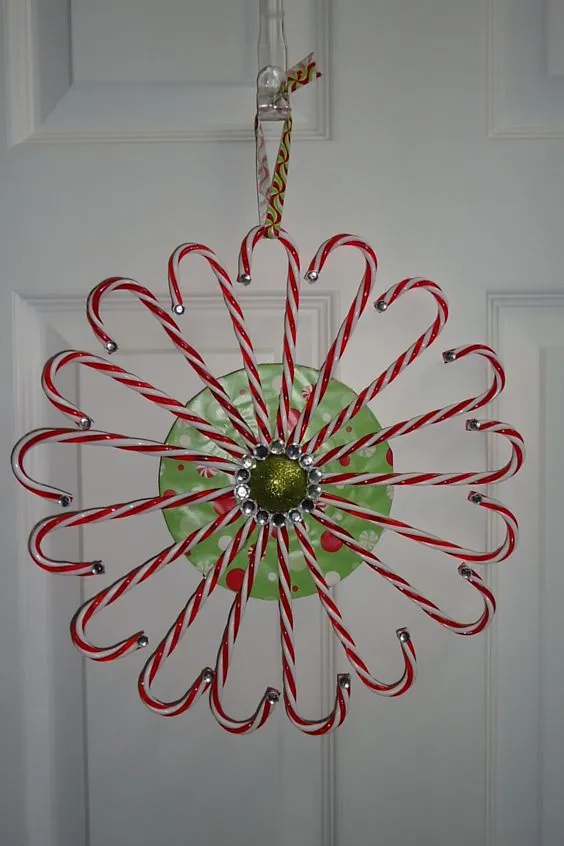 2. Silver Evergreen Garland
Intersperse faux leaves with silver juniper berries and silver ornaments to wrap them around the banister. Make sure to have a long one that falls to the ground. You could even wrap a string of felted balls.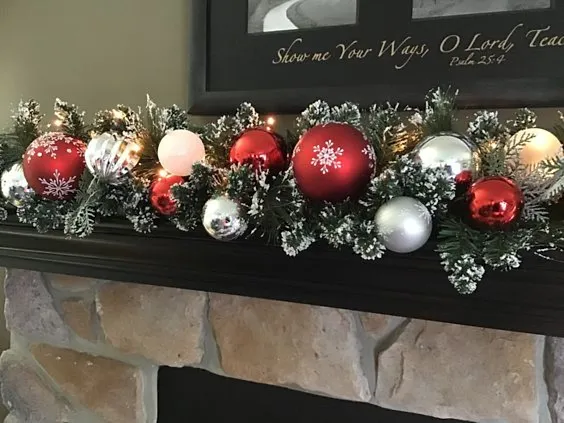 3. Felt Garland
A light and decorative style felt greenery garland offers a subtle alternative to the traditional lush of Christmas.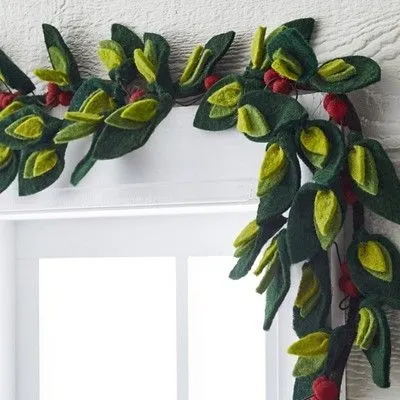 4. Garland of Words
Paste alphabets or words on metallic papers and spell "Happy Christmas or Merry Christmas."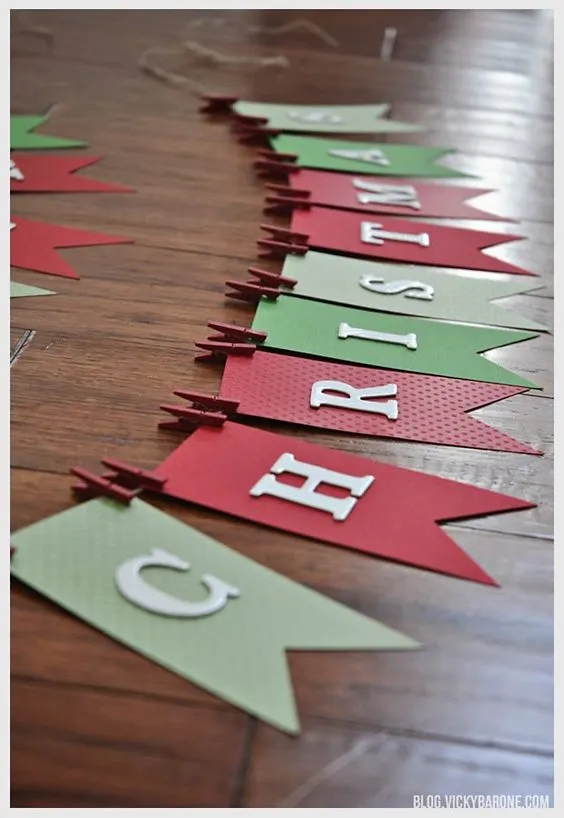 5. Ribbons and Fairy Lights
A garland of pine branches decorated with drapes of red ribbons and white fairy lights can brighten the home with its luminescence. You can also use pearly beads and bows.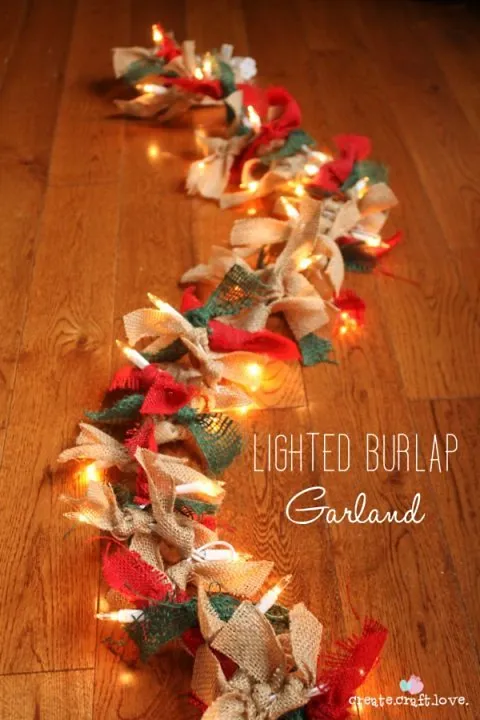 6. Snowflake Garland
What is Christmas without snowflakes.? Make a garland out of felting snowflakes and decorate them with some glitter.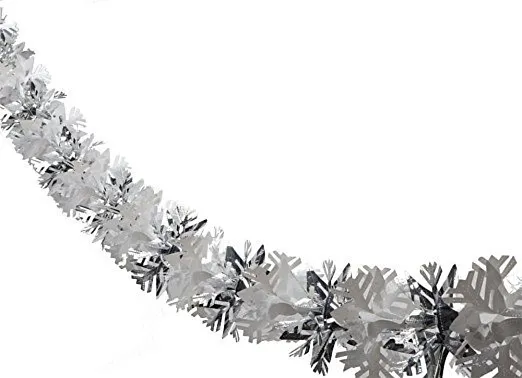 7. Sound of Music
Make a garland out of sheets of paper with music notes on them. Celebrate music and Christmas carols!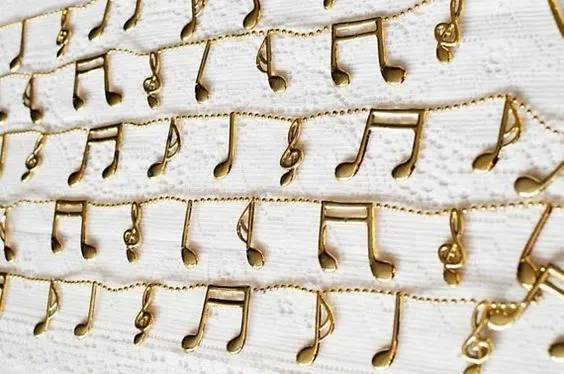 8. Continuous Garland
Don't limit the Christmas garland to just one window. Extend it from the tree all the way long to the walls around the room.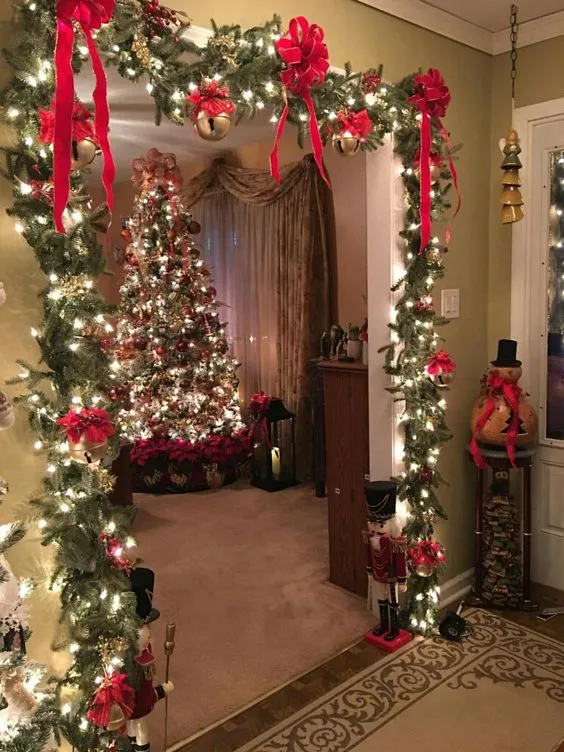 9. Bauble and Linen Garland
Spruce up the staircase with a garland adorned with baubles and linen drapes.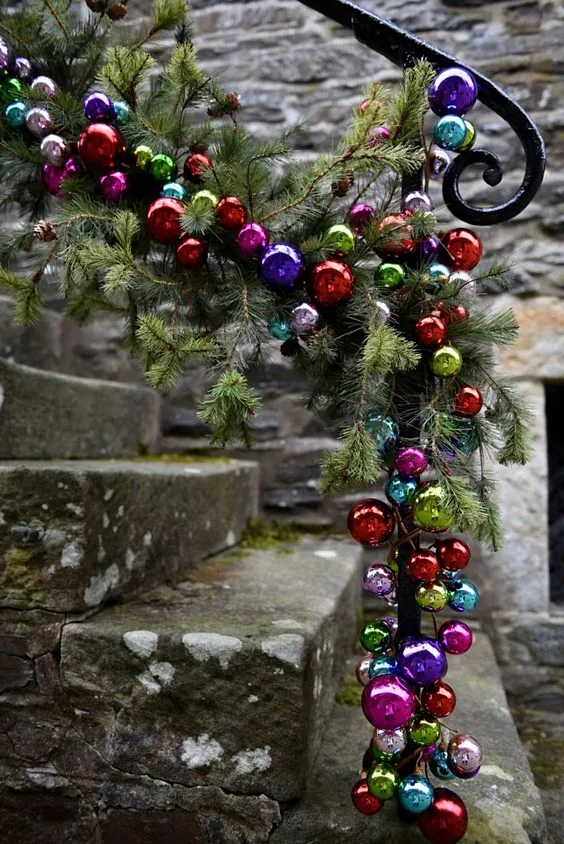 10. Bohemian Style Garland
Easy DIY garland with pompoms, this one can lend a sassy boho charm.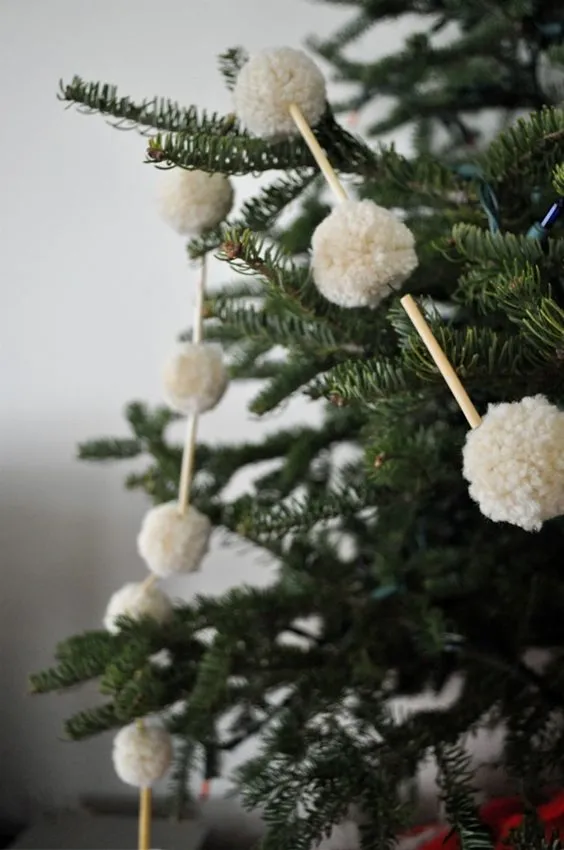 11. Citrus Garland
Add splashes of vibrancy with citrus. Throw some lemons and limes amidst the sprigs of green to lend a burst of zest.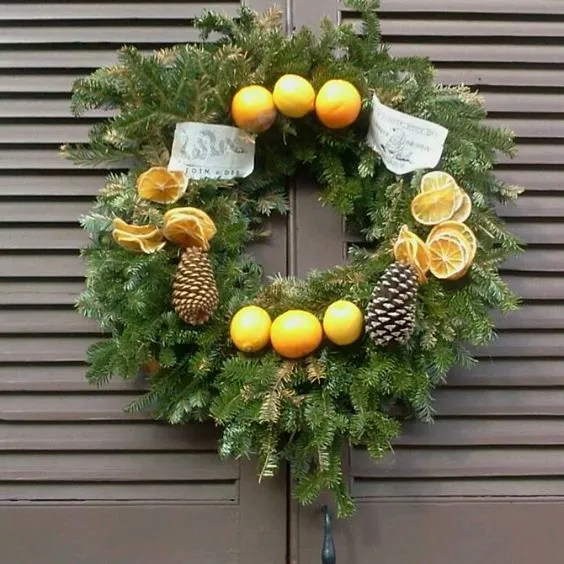 12. Country Charm Garland
Make a garland with pinecones that will completely change the look of your room. It adds a country exuberance to your holiday décor.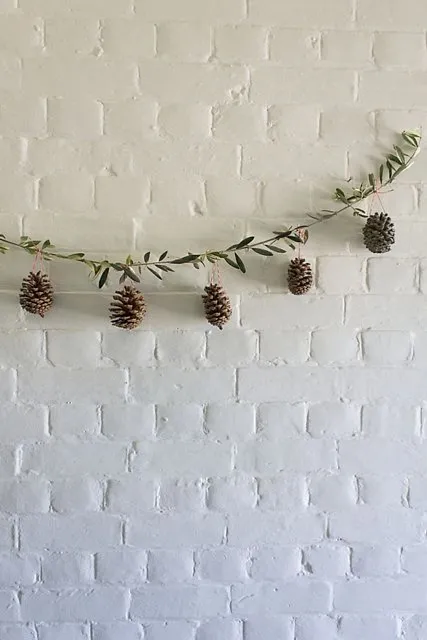 13. Christmas Card Garland
Bring those treasured Christmas cards and weave a garland to ring in the festive season.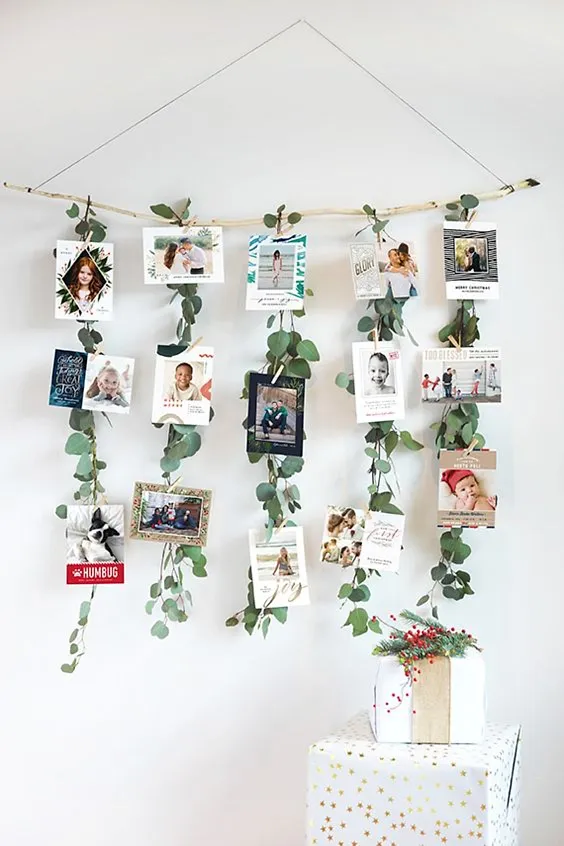 14. Fabric Chain Garland
Take scrap pieces of fabric, form circles, and connect them as a chain to make a garland.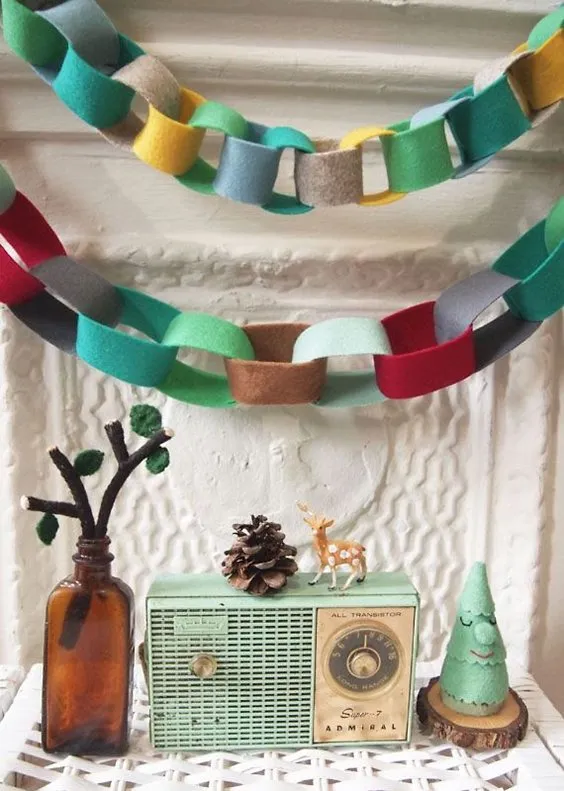 15. Wooden Beads Garland
Make a garland out of wooden beads interspersed with sprigs of leaves and hang it on the mantel for a bit of cheer.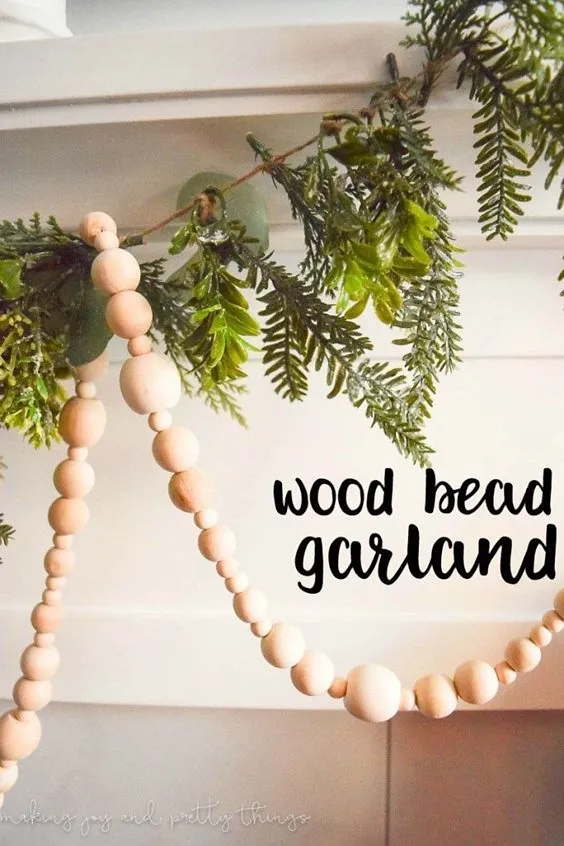 16. Knitted Garland
If you are the crafty kind, knit a few ropes with single stitches and attach them together to make a garland. Spruce it up with some bright centerpieces.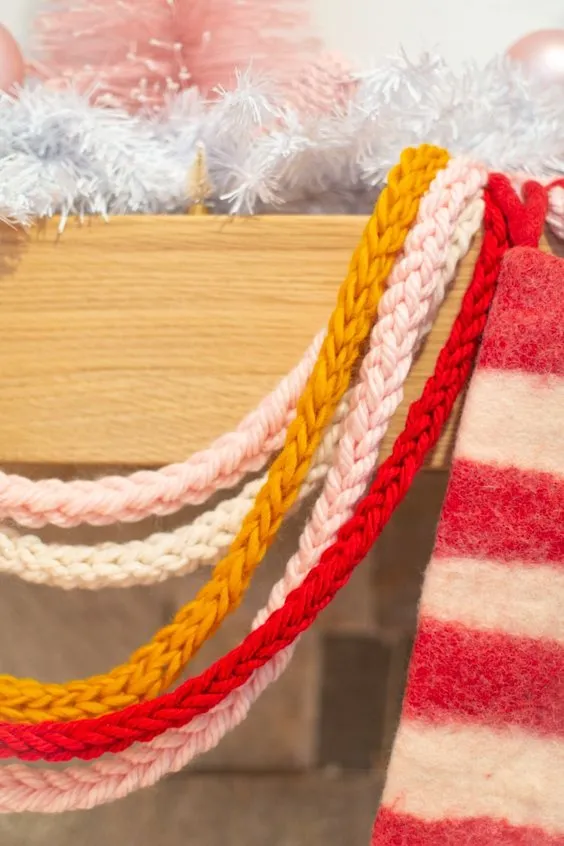 17. Advent Calendar Garland
A two-in-one décor makes a garland with boxes with goodies and different dates written on them. Unravel each box on the date mentioned until the final countdown.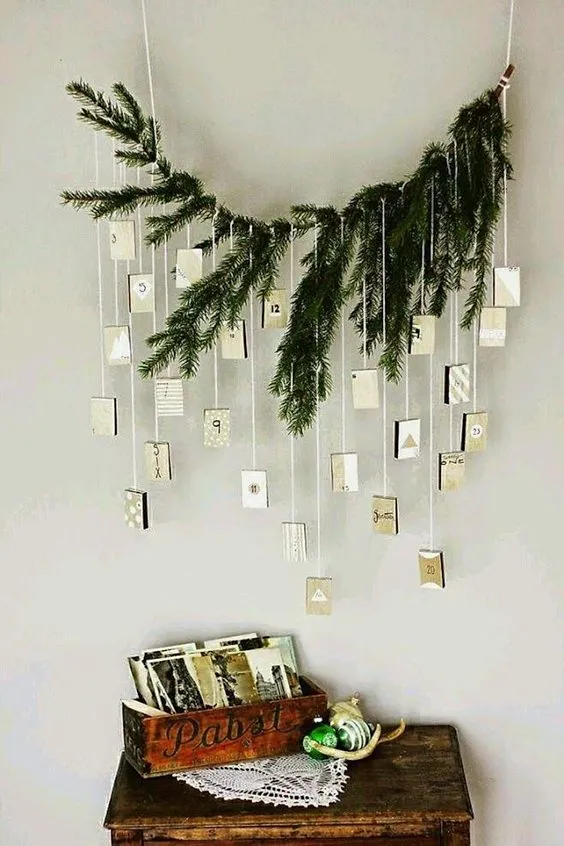 18. Popcorn and Cranberries Garland
A lovely, fun piece, a garland made of edibles like popcorn and cranberries. Simple and innovative, this one rock.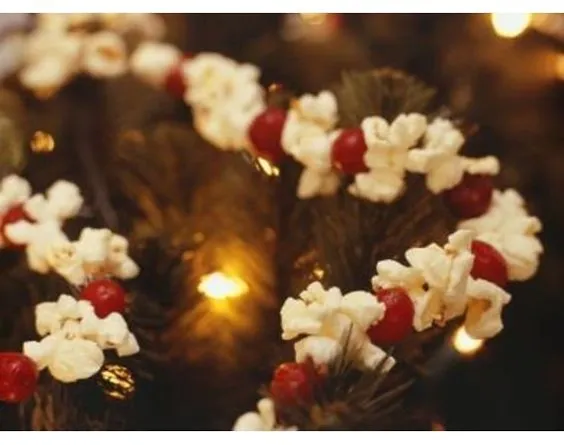 19. Crepe and Copper Garland
A trendy design with white crepe paper and copper accents. You can just wind copper wires to make the centerpiece.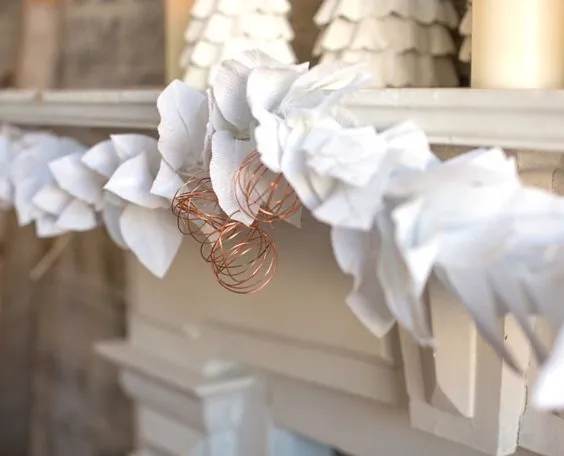 20. Stocking Garland
You need not have stockings only for Santa. Make a garland out of pairs of stockings and line it on the stairs.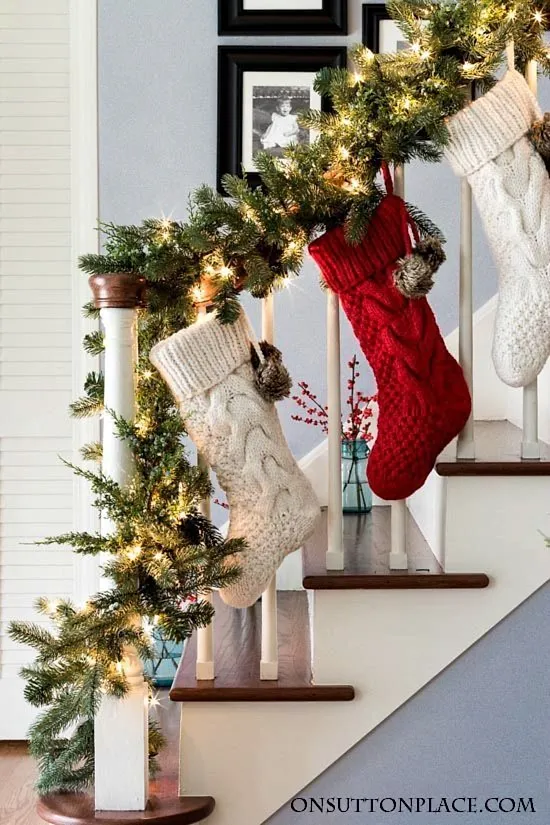 21. Needle Pine Garland
Illuminate needle pines with travel lights and line them along the staircase for a warm glow.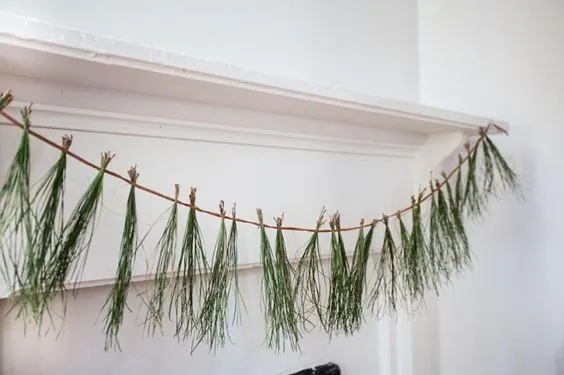 22. Tassels
Throw some tassels in pink, green, and white in between the sprigs of leaves to add some fun and color.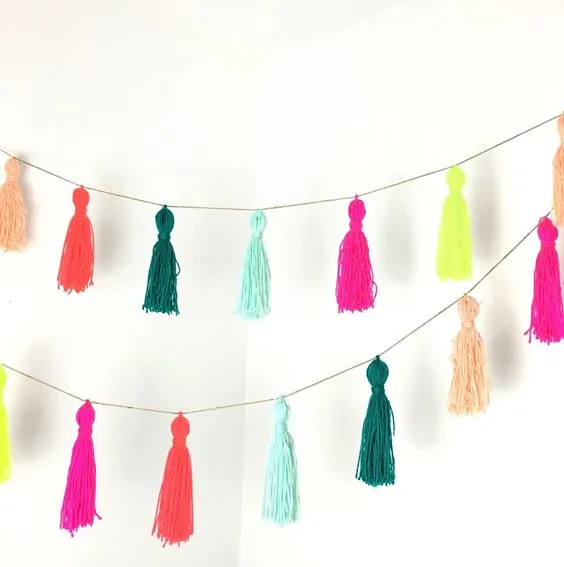 23. Paper Snowmen
A project for kids, make a garland with snowmen made of paper plates.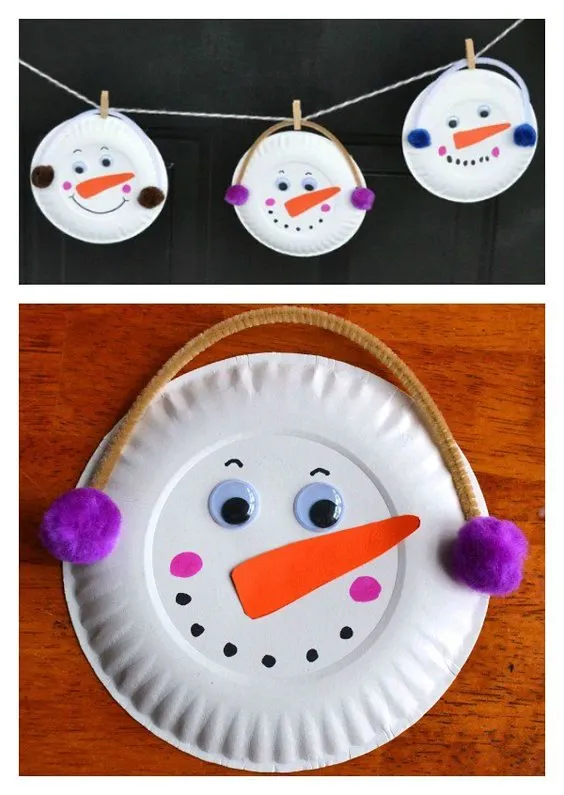 24. Crochet Ornaments Garland
Make tiny crocheted ornaments if you have a love for knitting. Tie it on a rope and hang it.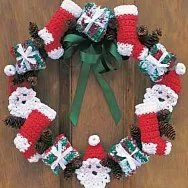 25. Bell Garland
Tie some plastic bells with needle pin leaves in between to weave a beautiful garland.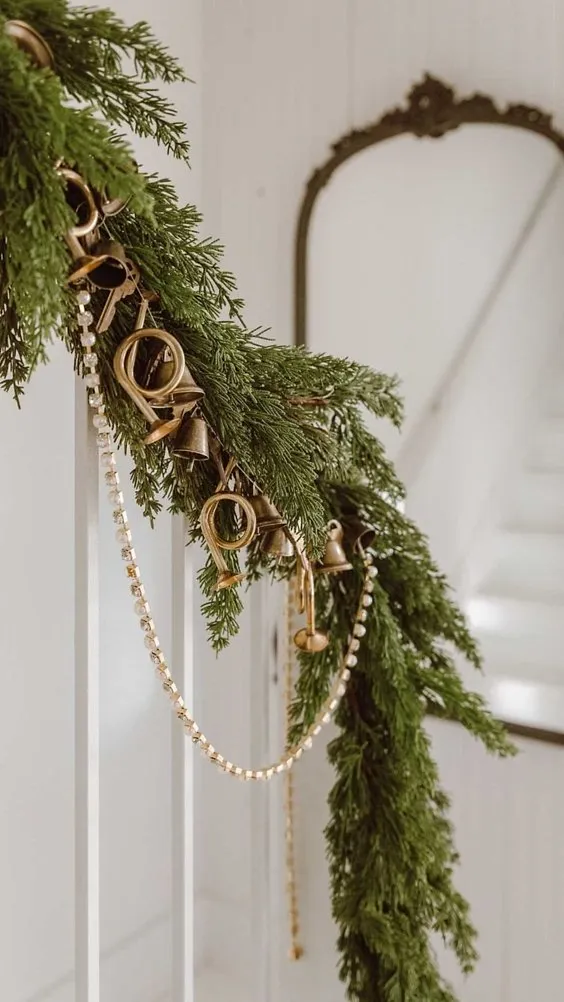 There are so many ways to make Christmas garlands. From draping them to the holiday mantel or accentuating the fireplace, Christmas garlands can liven up the décor of your festive season. Whatever you choose, remember to have fun and personalize them to maximize the effect.
Also Read:
Merry Christmas Memes Ideas
Christmas Cake Decoration Ideas
Christmas Decoration Ideas for Home
?>