Benefits of Groundnut Oil (Peanut Oil)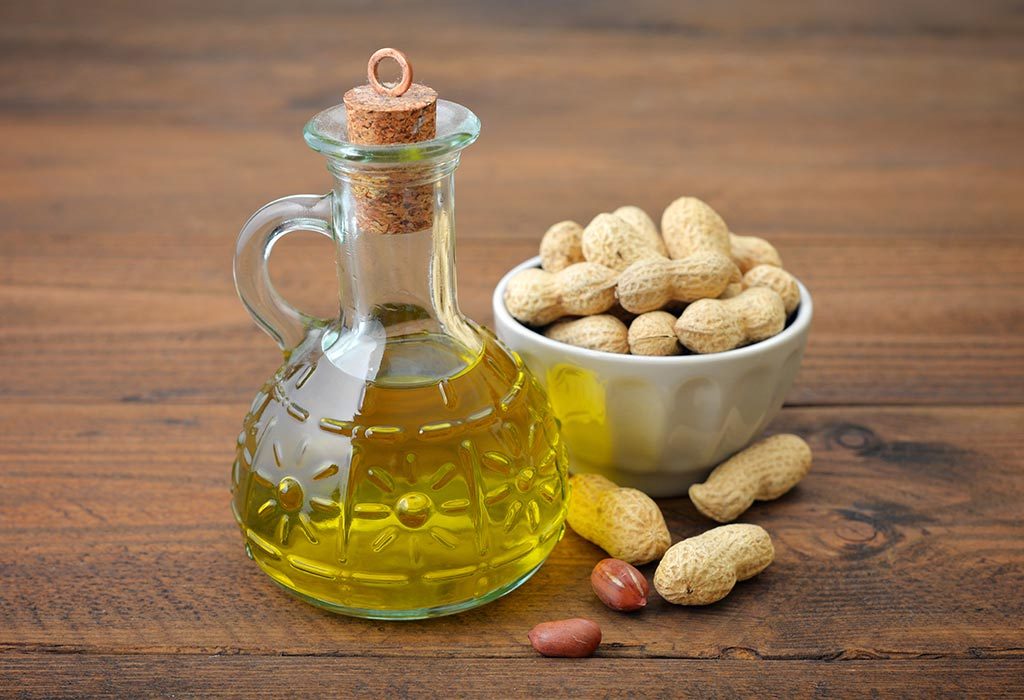 Groundnut oil, also known as peanut oil, is used for cooking in some parts of the world. This oil has a nutty flavour and offers various health benefits. It is loaded with monounsaturated fatty acids and antioxidants. Find out why you should start using peanut oil.
Nutritional Facts of Groundnut Oil
Peanut or groundnut oil is extracted from the seeds of the peanut plant. There are many varieties of peanut oil available in the market such as refined peanut oil, cold-pressed peanut oil, gourmet peanut oil and blended peanut oil. You can choose and pick any of these as per your requirements. This nutritious oil is loaded with the goodness of many vitamins and minerals. The following table represents the approximate values of nutrition present in one cup or 216 g of peanut oil.
| | |
| --- | --- |
| Nutrient | Value |
| Energy | 1910 calories |
| Saturated Fats | 36.5 grams |
| Monosaturated fats | 99.8 grams |
| Poly saturated fats | 69.1 grams |
| Total Fat | 216 grams |
| Phytosterols | 447 grams |
| Vitamin E | 0.0339 grams |
Table source: https://nutritiondata.self.com/facts/fats-and-oils/506/2
Benefits of Groundnut Oil
If you have never used peanut oil before, it's time you should because it can be very beneficial for your health. read some of the following benefits and include this miraculous oil in your daily diet:
1. Improves Insulin Sensitivity
If you are speculating whether groundnut oil is a healthy choice for diabetic patients or not, then rest assured because it is. It is really good for people with diabetes. This is because this oil contains more amounts of unsaturated fats than saturated fats, which helps in improving insulin sensitivity and thus regulating the blood sugar levels.
2. Helps in Hair Growth
The Vitamin E in peanut oil helps strengthen the hair follicles and repairs the hair damage. Massaging the scalp with this hair helps prevent the occurrence of dandruff. The presence of fatty acids in this oil helps restore the damaged hair and encourage new hair growth.
3. Lowers the Signs of Ageing
Ageing is inevitable, however, with extra care, we can help in delaying the process. And peanut oil can help! Peanut oil has anti-ageing properties and is also a rich source of Vitamin E. This oil helps in reducing the visible signs of ageing such as dark spots, fine lines, wrinkles, patchy skin, pigmentation etc. You can use cold-pressed groundnut oil on your skin. A few drops can be applied directly on the face and neck.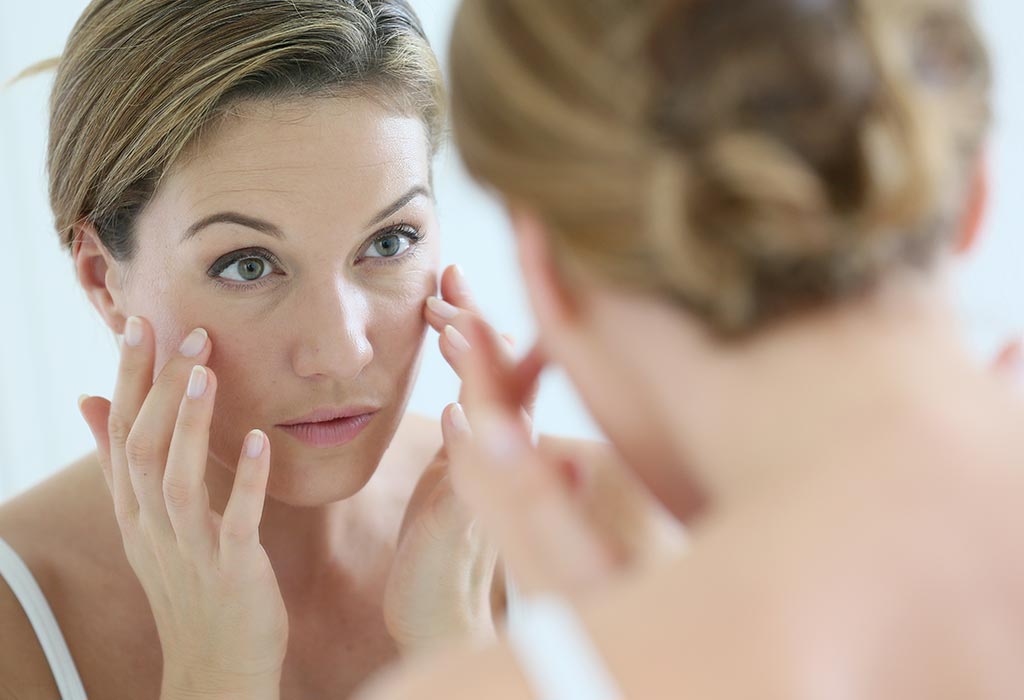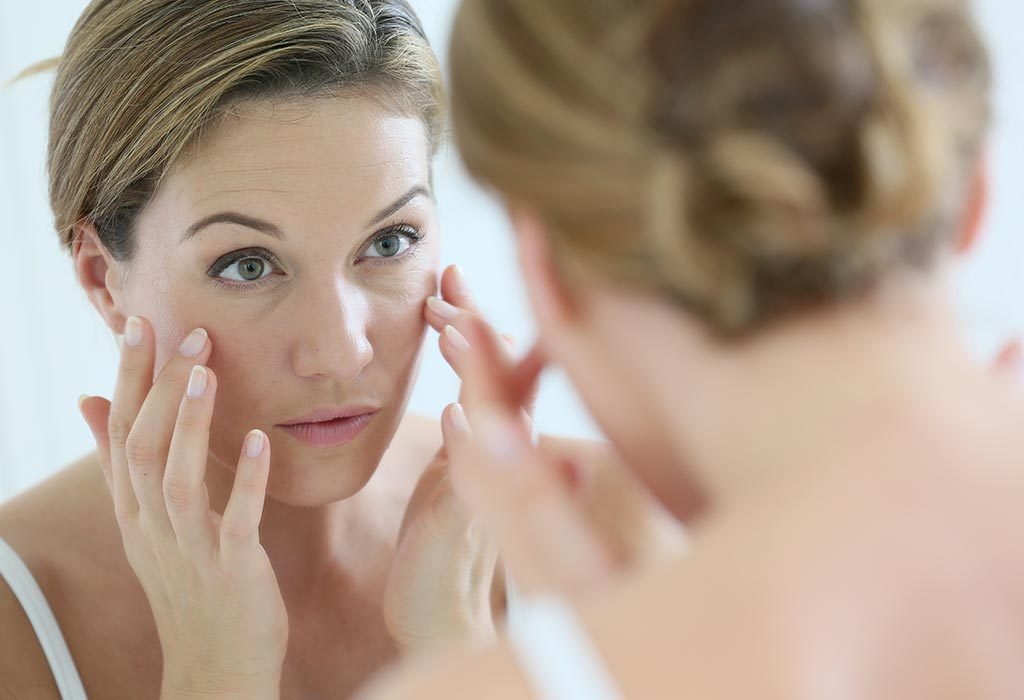 4. Prevents Arthritis
Arthritis is a condition that occurs due to inflammation of the bones. You can use groundnut oil in cooking to keep this condition at bay because this oil is loaded with anti-inflammatory properties. Cold-pressed oil can alleviate the pain and also help reduce the associated joint inflammation. This oil can also help in strengthening the joints and keeps the joint pain at bay.
5. Lowers the Risk of Cancer
This oil is loaded with antioxidants, which makes it an ideal substitute in your daily diet for preventing various kinds of cancers. Antioxidants help in fighting the free radicals in the body by reducing oxidative stress. However, caution should be exercised while heating this oil for longer duration as oxidation may occur, which can make this oil extremely toxic for consumption.
6. Lowers the Risk of Heart Diseases
This oil contains good cholesterol or HDL and lowers the amounts of bad cholesterol (LDL). In comparison to other oils, peanut oil does not lead to blockage of arteries and also helps in maintaining the cholesterol levels in the body. All these properties help in lowering the chances of heart diseases.
7. Hydrates the Lips
Peanut oil is great for moisturising the soft and delicate skin of the lips. Peanut oil contains Vitamin E, which helps in making the lips soft and supple and restores the natural pinkish tinge on the lips.
8. Prevents Acne
The anti-inflammatory properties of this oil help in reducing the chances of acne by reducing skin inflammation, shrinking pores, and reducing bacterial colonies. For best result, add a few drops of lemon juice in the oil and apply on the skin.
9. Keeps Blood Pressure Levels Under Control
Peanut oil contains sufficient amount of monosaturated fats, which help in regulating the blood pressure levels in the body and keep heart ailments at bay.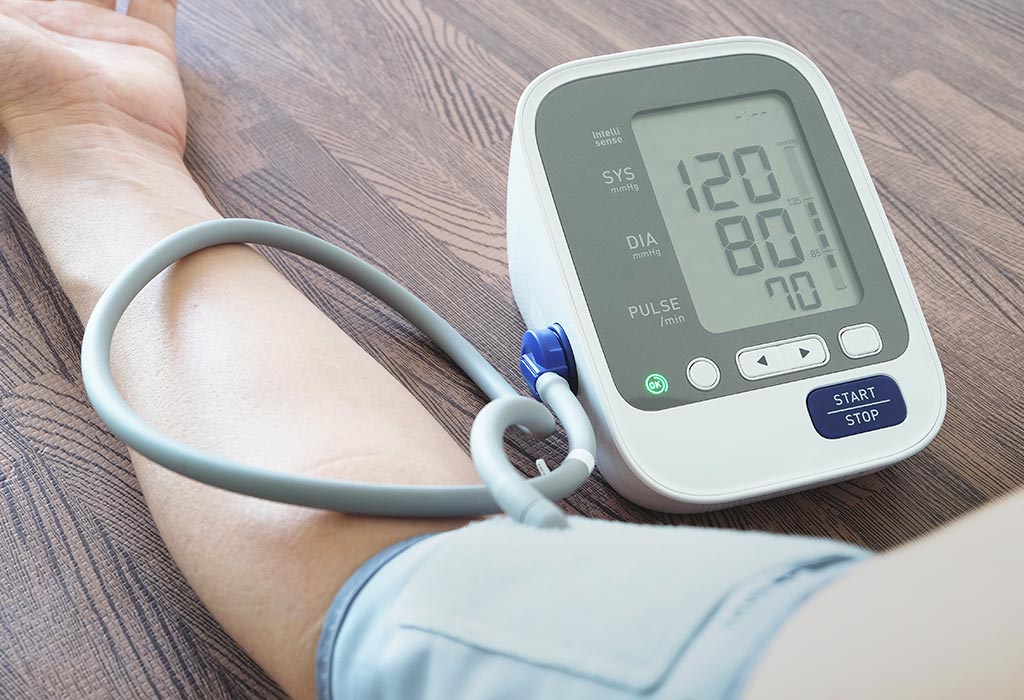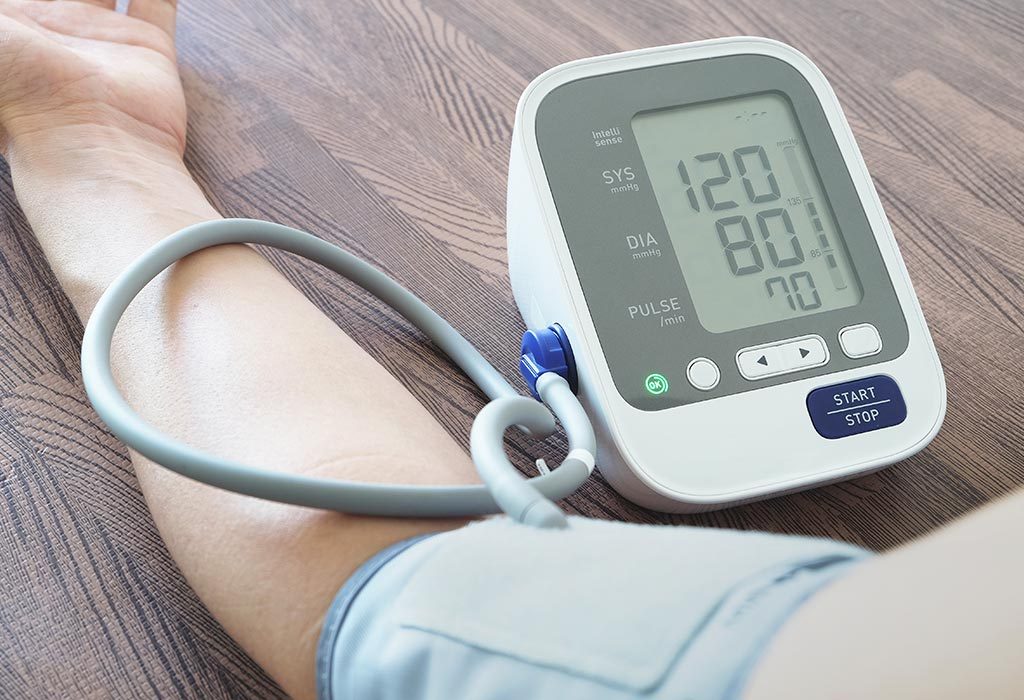 10. Improves Blood Circulation
The presence of linoleic acid in peanut oil helps in stimulating prostaglandin glands, which helps in dilation and contraction of blood vessels and thus improving overall blood circulation in the body.
11. Provides Relief From Constipation
This oil also has laxative properties. Including this oil in your daily diet, even as little as one teaspoon of oil can help in relieving the symptoms of constipation.
Other Uses of Peanut Oil
Mentioned below are some other uses of peanut oil:
It can be used as a salad dressing.
It can be used to make gravies, stir-fries, and curries.
It can be used as barbeque marinades.
It Can be used to make dips, sauces, and peanut butter.
How to Make Groundnut Oil at Home
Although there are many renowned brands that manufacture peanut oil, this oil can be made at home too. If you wish to know the recipe, well, here it is:
Ingredients
Here are some of the ingredients that you will require:
4 cups of raw peanut seeds
4 tablespoons of water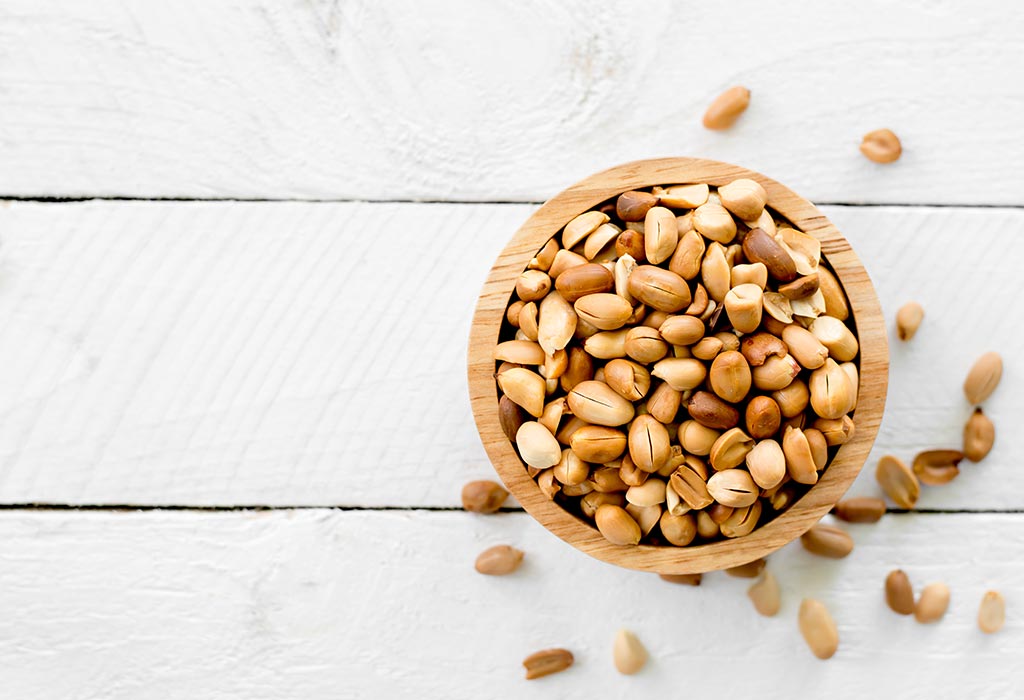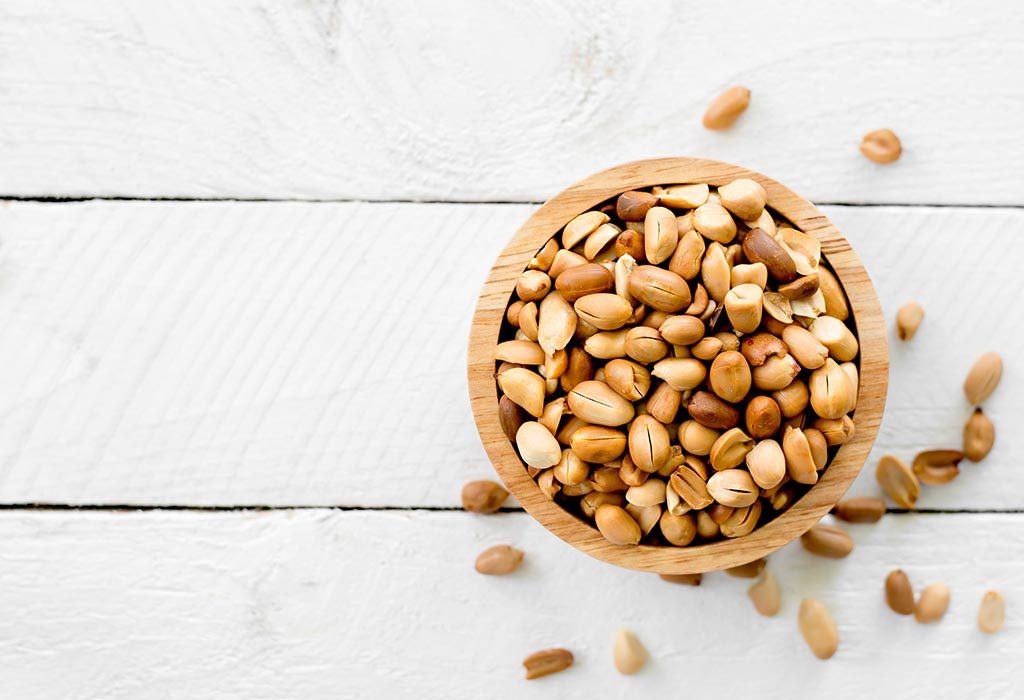 Method
Following are the steps that you should follow:
Heat a heavy-bottomed pan and roast the peanuts until they start giving a fine aroma.
Turn off the flame and allow the peanuts to cool.
Remove the outer covering of the roasted peanuts.
Take the roasted peanuts in a blender and add water to it. Blend to make a smooth paste.
Transfer the groundnut paste in a bowl and keep it in the fridge. Let it sit in the fridge for a day or 24 hours.
The oil will separate from the paste, strain and collect it in a sterilised glass bottle.
Use this homemade oil as desired.
Are There Any Side Effects of Peanut Oil?
There is no doubt that the benefits of peanut oil outweigh its drawbacks. However, it is equally important to learn about the disadvantages of groundnut oil. Peanut oil is loaded with calories and thus can lead to weight gain. Consuming this oil in large amount can increase your bad cholesterol levels in the body and also result in blockage of arteries. This oil may also trigger an allergic reaction that may result in rashes or swelling of mouth or throat.
FAQs
Following are some frequently asked question on peanut oil:
1. How Long Does Groundnut Oil Last?
A sealed or unopened bottle of peanut oil remains in a usable state for up to one year from the date of manufacturing. However, the opened bottle should be consumed within four to six months because beyond this the oil may turn rancid.
2. Is Peanut Oil Better Than Olive Oil?
Peanut oil contains high amounts of unsaturated fats, which is the same as olive oil. However, peanut oil can be heated up to higher temperatures without it turning rancid or toxic, thus as far as frying goes, choosing a peanut oil will be a better choice. On the other hand, olive oil offers great sautéing benefits and can be used for stir-frying too. Both the varieties of oils offer numerous health benefits to our body.
You can use peanut oil regularly as it offers various health benefits. However, don't consume it too much as it can affect your health negatively too.
Best Cooking Oils Which are Good for Health
Amazing Benefits and Uses of Soybean Oil
Health Benefits of Rice Bran Oil