Amazing and Relaxing Screen Porch Ideas for Your Home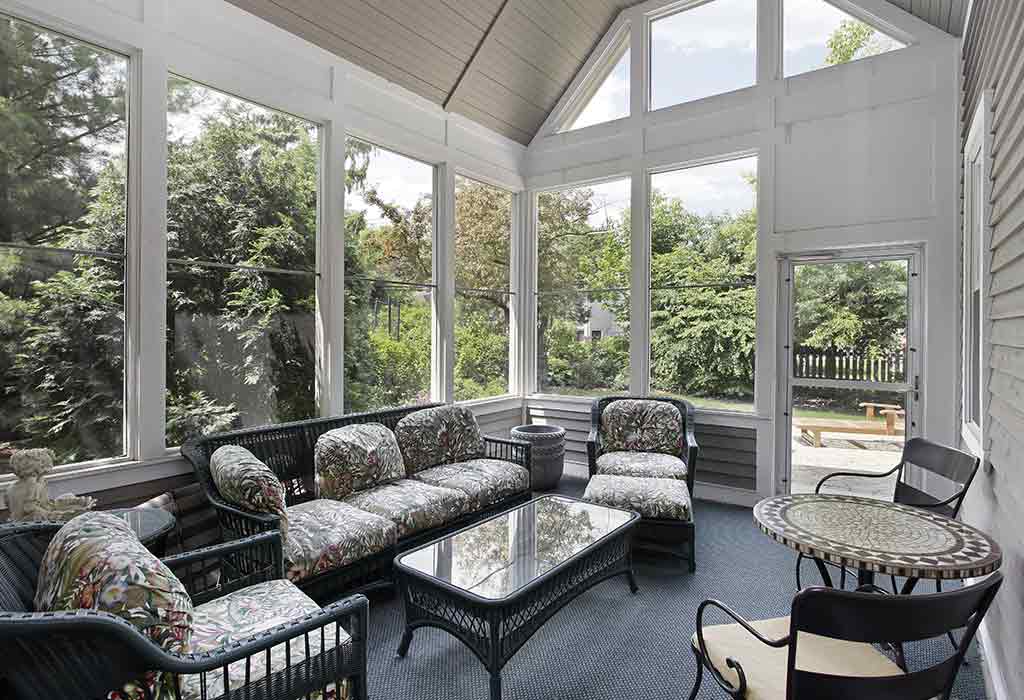 In this Article
A customized and designed screen porch lets you have an outdoor living space that can be enjoyed all year long. You can enjoy a cool, iced lemonade on a hot summer's day or a warm cup of coffee on a cold winter evening in this cozy space. It serves as a quiet spot for you to retreat.
Screened porches are the perfect marriage between indoor living comfort and outdoor camping spaces. A place where you can relax under a sturdy roof whilst enjoying the sunshine, fresh air, and freedom from insects. Screened-in porches offer the best zone for different activities, and there is ample room to innovate the space.
You might prefer a screen room with no windows or an all-season room with windows and doors that can open and close. Both ways, screen porch design ideas that are closed or leave space to ventilate are an attractive way to extend your living space. With some careful planning and tricks that will modify the design, you can have screen porch ideas on a budget that will bridge both indoors and outdoors for you.
20 Unique Screen Porches If You Like Basking in the Sunshine
If you are a lover of the sun and you live in an area that is blessed with sunshine only for few months in a year, then you would definitely love a screen porch that lets the sunshine in for you to bask. Outside but protected from the elements that will keep you away from the outdoors, screened-in porches are the year-round solution to relax and rejuvenate. Our collection of screened-in porch designs will make your porch it out during summer, spring, winter, or fall.
1. Rustic Interiors Screened Porch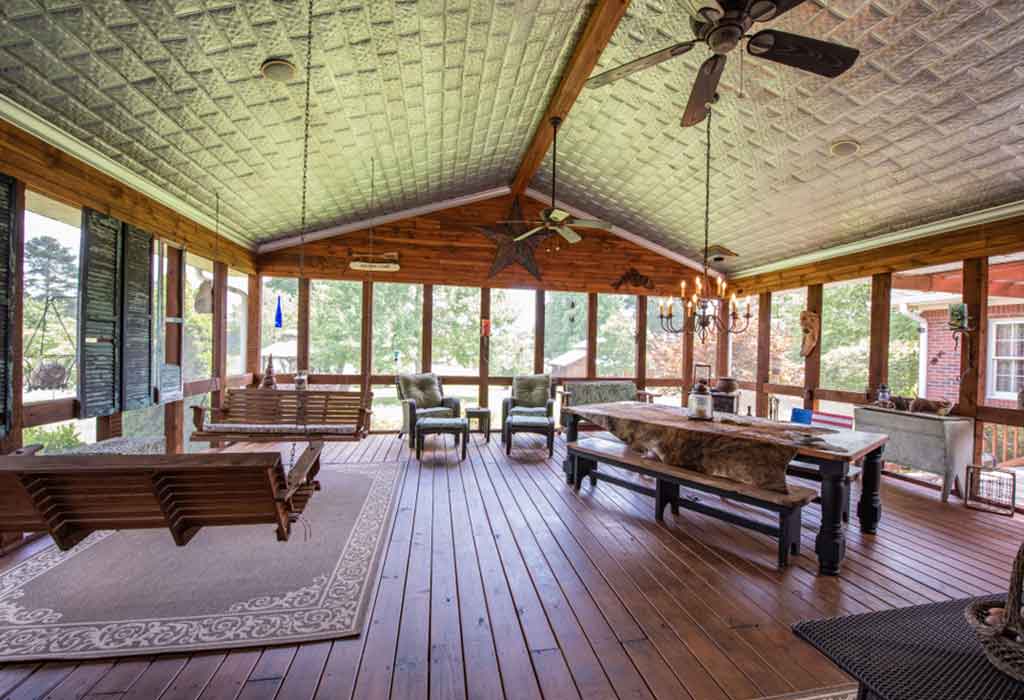 With a floor-to-ceiling screened opening, this kind of interior design lends a lake house kind of effect to the screen porch. Brilliantly simple screened-in porch ideas, this design lets guests and homeowners enjoy the scenic views whilst protecting one from the sun's harmful rays directly.
2. Moroccon Screened Porch
There is something about Africa and its tribal heritage that is so riveting and engulfing. Hang some Moroccon lanterns to your screened-in porch to add detail and character to the space. Throw in some wicker chairs with bright cushions to lend an offbeat look.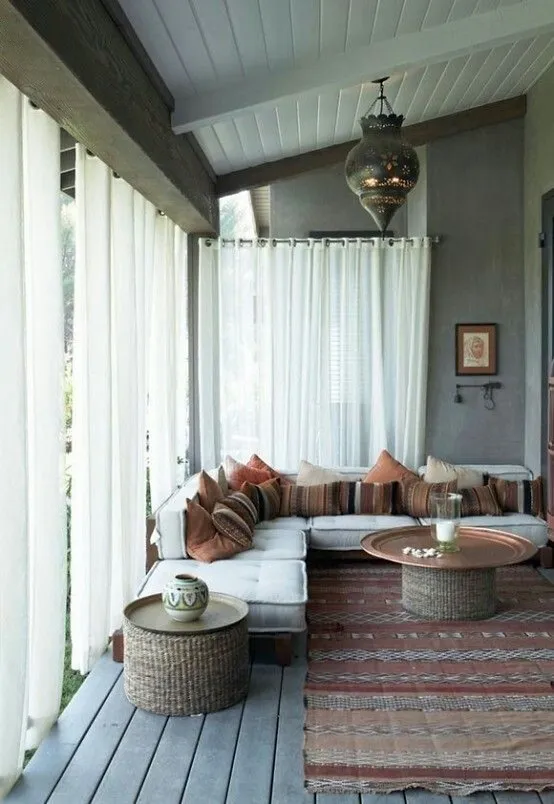 3. Colourful Screened Porch
Colour addition to a screened porch is one the best additions to small screened-in porch ideas. If you have floor-to-ceiling doors and windows, either paint those bright orange or hang some bright curtains to complement the light that flows into the room.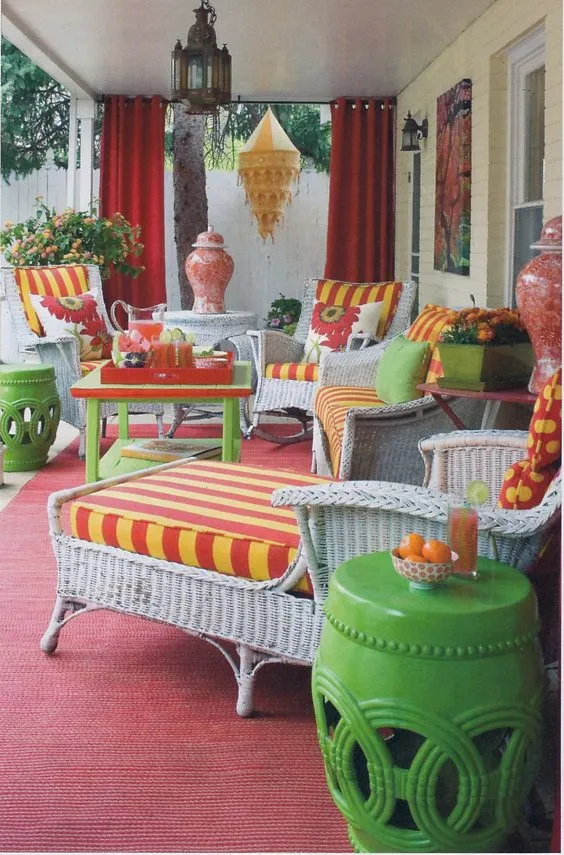 4. Rattan Screened Porch
Looking to transform a space into modern screened-in porch ideas, then Rattan furniture to serve as your best bet. It is ideal if tall trees surround you. Raise the ceilings and add columns to the walls to optimize the views of the trees.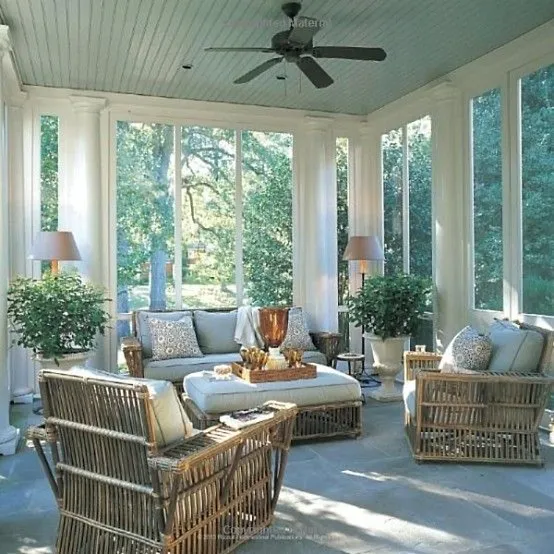 5. Arizona Room Screened-in Porch
Arizona rooms get their name from their raging popularity in the Grand Canyon State. These rooms featured large screened windows that open completely to provide cool sleeping places. Nowadays, the designs include an A/C to cool the room.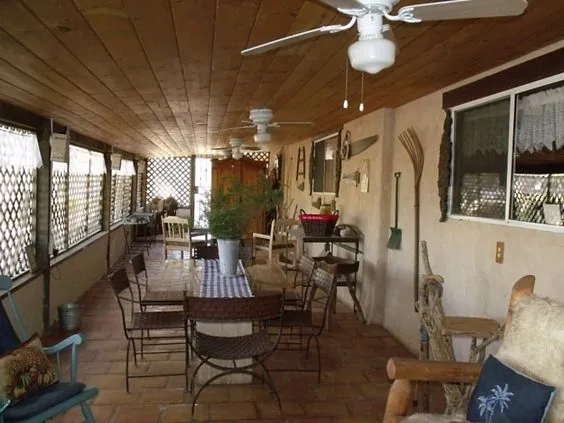 6. Georgian Themed Screened-in Porch
Based on the classic architecture from Greece and Rome, the Georgian-themed screened porch is marked by symmetry and proportion. One can freely lounge around this well-organized zone with spaced furniture.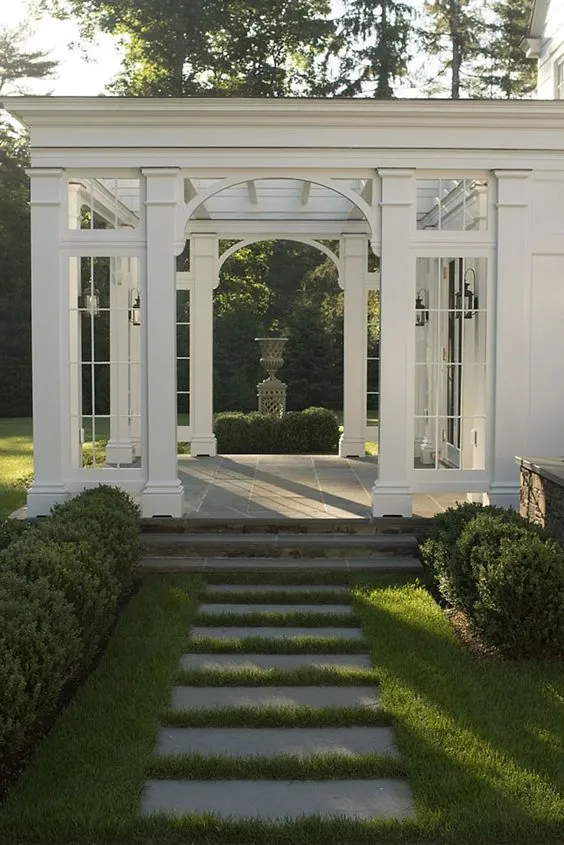 7. Hammock Included Screened-in Porch
Add a hammock to spend a couple of hours lazing, and that area could become a private enclave. If you have space, you can add some furniture too to afford convenient seating for a casual get-together.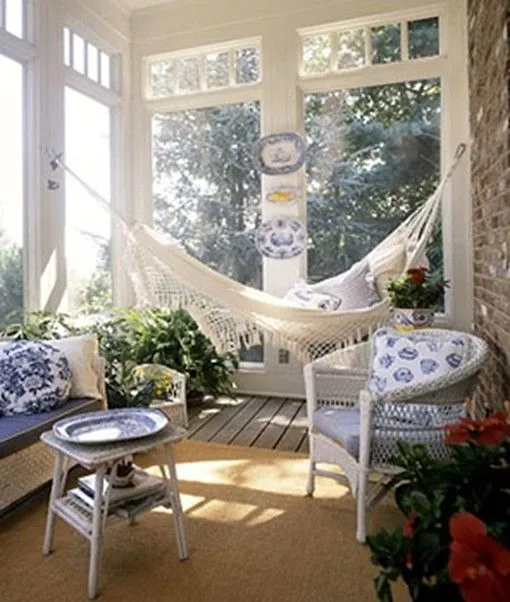 8. Screened Porch with Fireplace
How about a fireplace on a screened porch when you want to bask in the sun? Well does not sound like a worthy idea, but a fireplace could give a great focal point to space and keep the room warm on cold nights.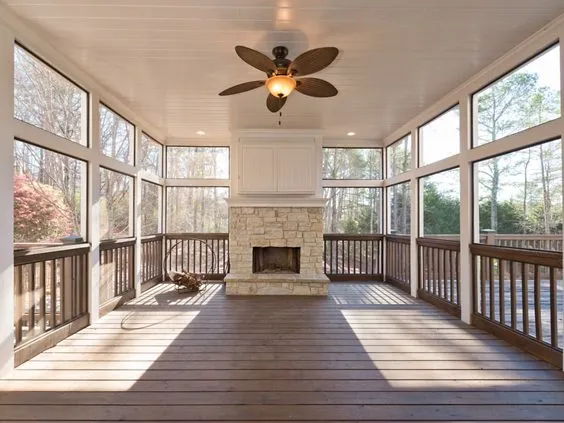 9. Plant Lined Screened Porch
You have a built-in screened porch but need to add some aesthetics to it. Well, just grow some climbers that will line your porch screen to offer a lush look and also provide some coolness.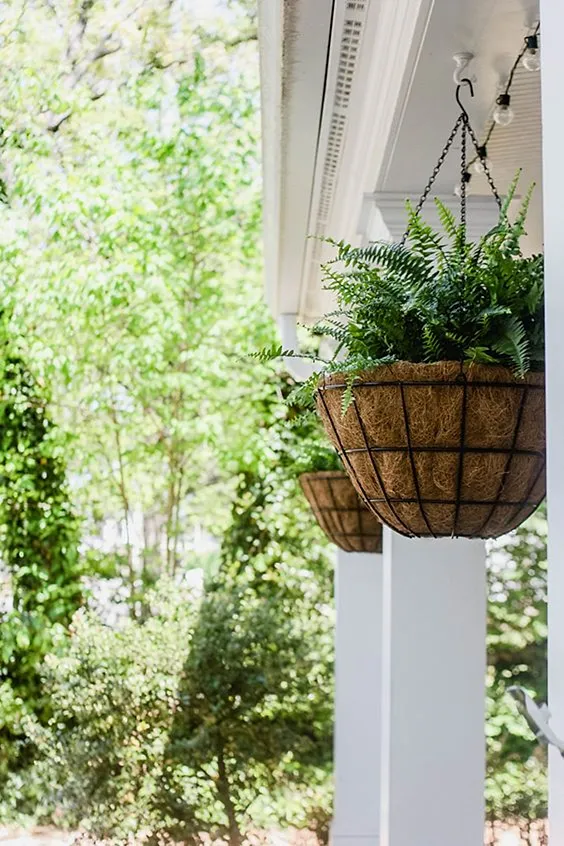 10. Coastal Styled Screened Porch
Paint the walls light blue to seamlessly feel like living by the sea and add a swing with some bright cushions to complete the alluring look. It is a different kind of fun to enjoy the porch on a warm afternoon akin to spending time at the seaside.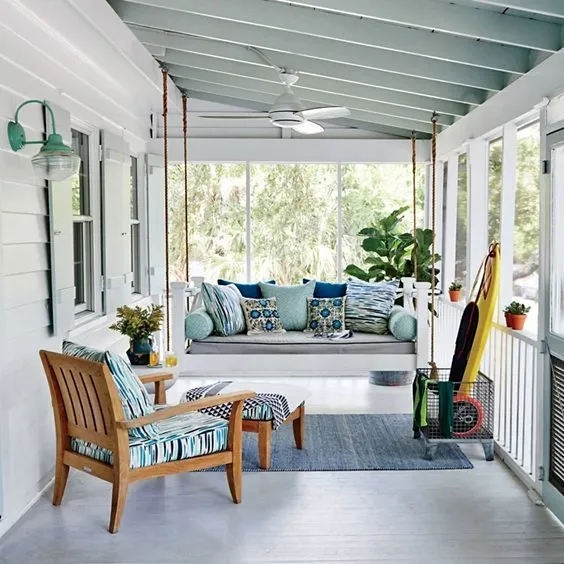 11. Banquet Styled Screened Porch
If your porch opens to the kitchen, invest in wide backless benches that can act like a banquette. With a flexible setting, it lets people stretch and nap too.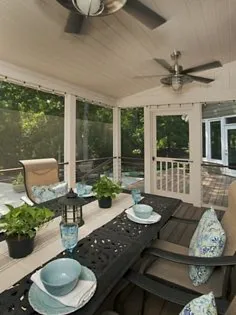 12. Neutral Screened Porch
All enclosed in white, you can add some warm accents with light oak-colored furniture and white upholstery to lend a neutral charm to your screened porch.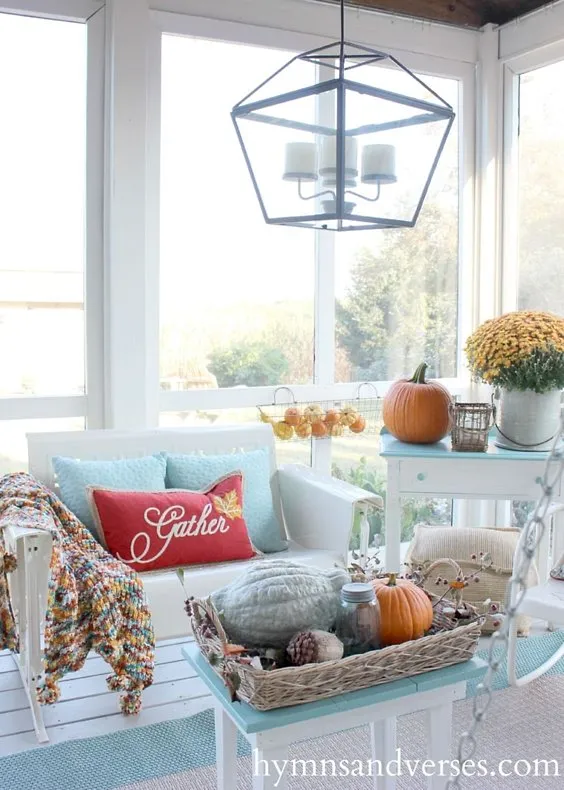 13. Double Decker Screen Porch
If you have space, then a two-story screened porch could be an ode to the rich, tall flora that surrounds your home. With some brilliant lighting, this could well be the place to enjoy.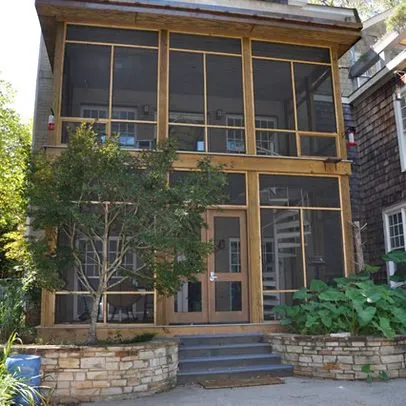 14. Waterside Dining Screened Porch
Decorate with a dining table with some colored cushioned chairs to offer a waterside dining feel. Glass ceiling and chic furniture complete the look.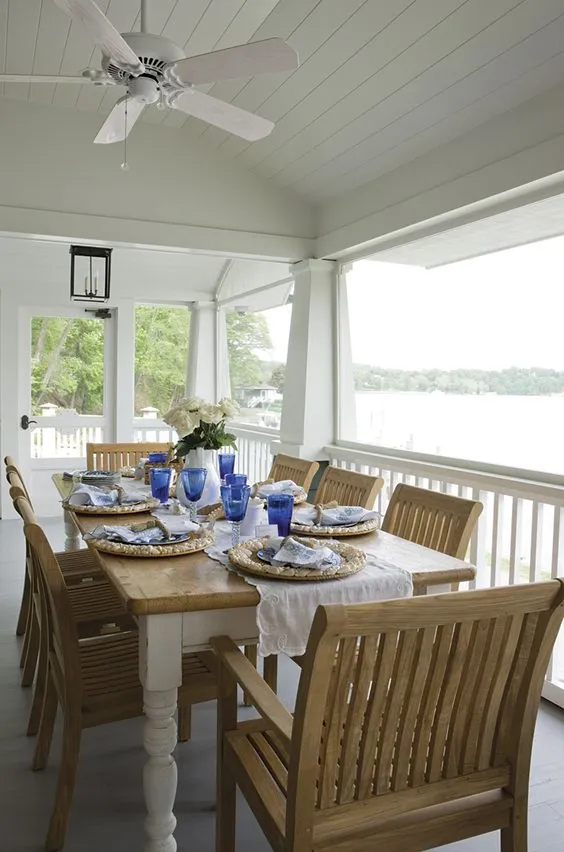 15. Lanai Screened Porch
A Hawaiian word for porch, patio, or balcony, it appeared in the 1800s and is often referred to as Hawaiian-styled architecture. Lanai screened porch means incorporating an open roof. With some screen panels and supports, the lanai can turn into a screen room.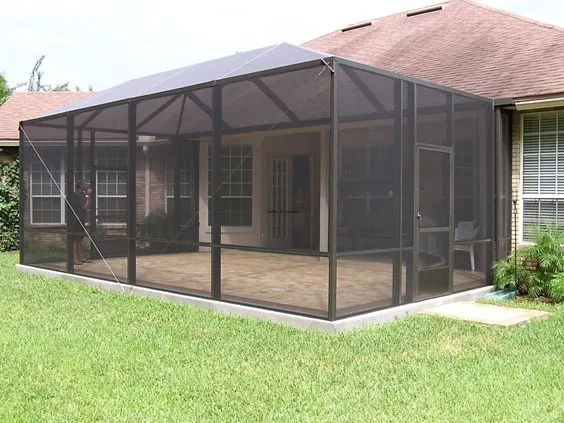 16. Caribbean Themed Screened Porch
Pastel shades and sherbet-colored interiors dominate this style. Bring the Caribbean islands to live on your porch to enjoy the sun and shade with a glass of sangria.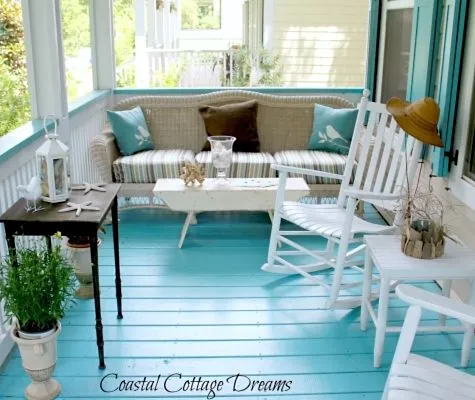 17. Veranda Screened Porch
The term "veranda" brings in memories of rocking chairs perched on cemented floors where one could enjoy the fragrance of fresh flowers. You could recreate the veranda look around your porch by extending it all around the house.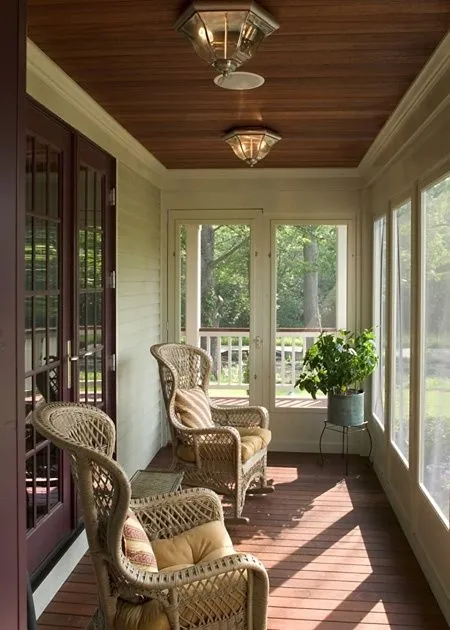 18. Shabby, Rugged Screened Porch
There is something perfect about imperfection. If you have a screened porch and wonder how you will decorate it, just give it a shabby look. Throw antiques to lend it a shabby yet contemporary look.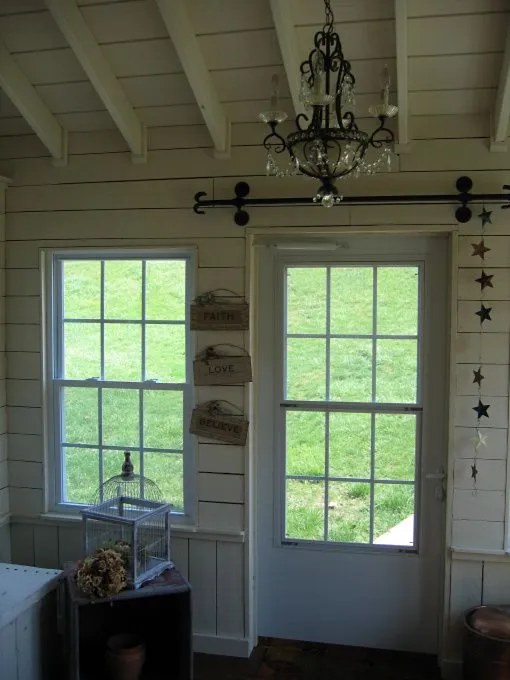 19. Glasshouse Styled Screened Porch
Why restrict your idea of a glasshouse to nurture your plants. Just design your porch like a glasshouse surrounded by glass on all sides—a standalone or extension to your home.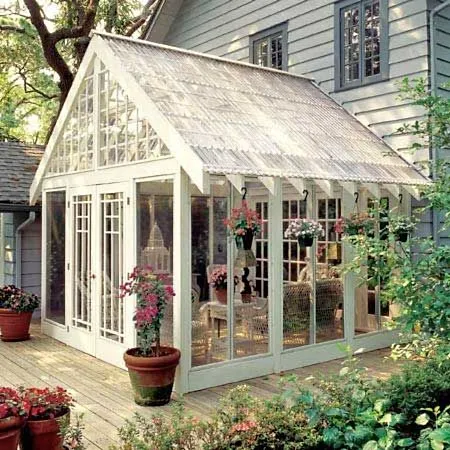 20. Gazebo Styled Screened Porch
Just style your porch like a gazebo with windows that open and close. A great way to make it look more appealing is to raise a bridge or pathway leading up to the gazebo-styled screened porch.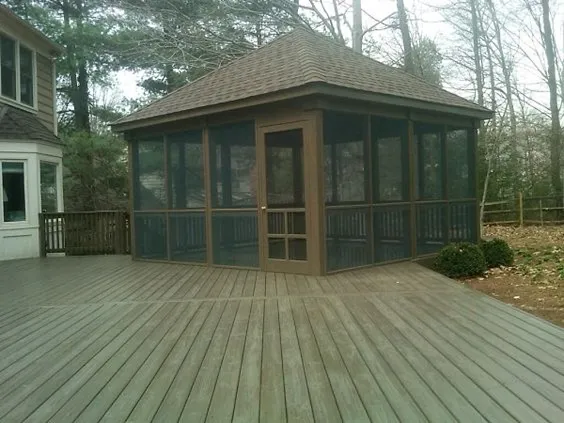 Do you wish to have a space flooded with natural light, like being outdoors or basking in the sun? Then a sunroom is what you need in your daily life. If you have an area in your house where the sun decided to shower its bliss than just trickle in, then screened-in porches must be on your project list. From large floor to ceiling windows, reading nooks, banquet settings, screen-friendly porches, trendy screened porches are what you need to turn you into a lazy sloth. While some prefer an open patio over a closed conservatory, some wish for an all-year-round sunroom. Screened porches have an enigma and nostalgia about them. These ideas could serve as an inspiration for you to undertake your next home renovation project. Mix and match these ideas with your creativity and just enjoy the result!
Also Read:
Best Fall Porch Decor Ideas
Creative Decoration Ideas for Balcony
Budget-Friendly Home Décor Ideas