A Guide to Watch Dc Movies in Order of Release and Chronology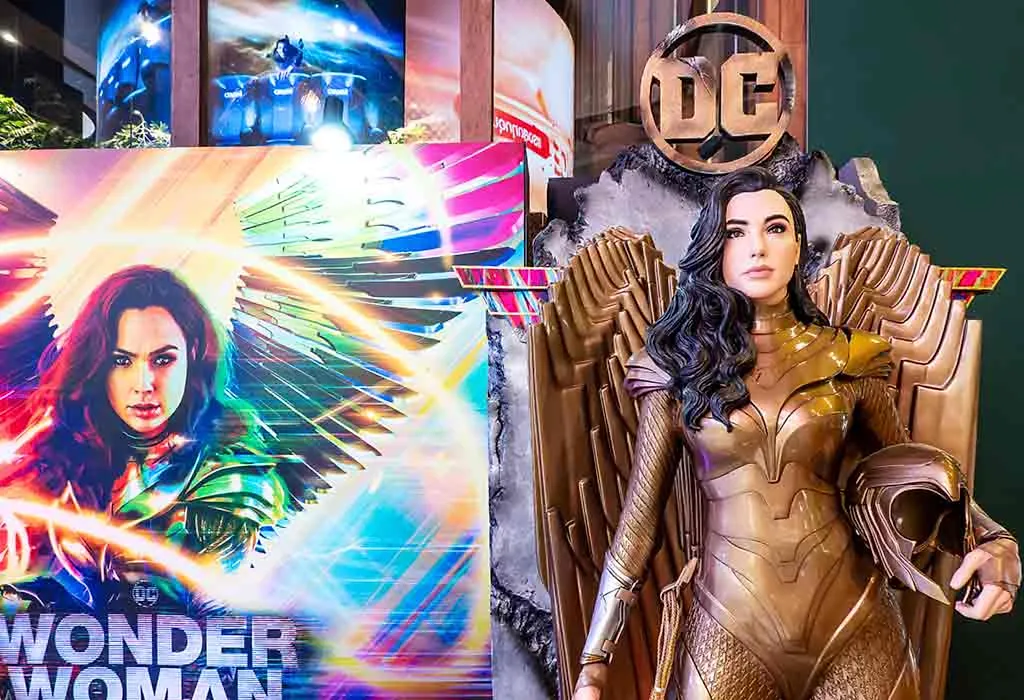 Marvel and DC are in a tough battle for the top spot, first in the world of comic books and now in the cinema – they are going head-to-head to be the number one franchise. While some would say that the more comedic Marvel has outdone the more serious DC in the box office, it all depends on personal preference.
Perhaps watching or rewatching the DC movies will help you rediscover your love for them. As there are quite a few movies on the list, you can always plan a DC marathon. So, gather around with your friends and family, pop that corn, fill up the dipping bowls and get cozy as you watch your favorite metahumans fight their battles.
DC Movies in Chronological Order
Here we have compiled a list of movies from the DC Cinematic Universe in chronological order:
1. Wonder Woman
As Princess of the Amazons, Diana was trained to be an unbeatable warrior. After meeting Steve Trevor, a spy in World War 1, she leaves her home of Themyscira and fights alongside Steve and humankind against the God of War, Ares.
2. Wonder Woman 1984
Diana comes face-to-face with two enemies, Cheetah and Maxwell Lord, in this exciting film set in 1984. This is a pretty stand-alone film, except for a few references to the first Wonder Woman movie.
3. Man of Steel
The story of Superman becoming a symbol of hope, Man of Steel takes us through how Kal-El became Clark Kent and saved the world from the evil General Zod.
4. Batman vs Superman: Dawn of Justice
Superman's battle against General Zod in Metropolis caught the eye of billionaire Bruce Wayne. He comes to believe that Superman is a threat to humankind. Adopting the guise of Batman, Bruce decides that he must defeat Superman.
5. Suicide Squad
Amanda Waller decides to recruit supervillains to undertake dangerous operations against superheroes gone rogue. When things don't go according to plan, the Suicide Squad needs to decide – to save humankind or let it burn.
6. Birds of Prey
As there was no actual year specified, it was a little difficult to figure out where this movie fits in in the DC movie timeline. You should watch Birds of Prey after Suicide Squad to help with the continuity of Harley Quinn's story, as she is still reeling from her break-up with the Joker.
7. Justice League
Batman seeks out the help of his ally, Wonder Woman, and the two of them set out to put together a team that will be able to stand together against the threat that faces humankind. Aquaman, The Flash, and Cyborg join Batman and Wonder Woman, and the Justice League is born.
8. Zack Snyder's Justice League
When it comes to watching the DCEU movies in order, it does not matter if you watch Zack Snyder's Justice League or the 2017 version, which is considered the canon. They follow the same plotline, except that Zack Snyder's version is four hours long!
9. Aquaman
Arthur Curry is half-human and half-Atlantean, and can communicate with sea creatures. When he meets Mera, they set out on a quest to find Atlan's legendary Trident and prevent a war between land and sea.
10. Shazam!
Shazam chooses teenager Billy Batson to be his champion. He bestows upon the boy the ability to transform into a superhero whenever he says "Shazam!"
Upcoming DC Movies in Order of Release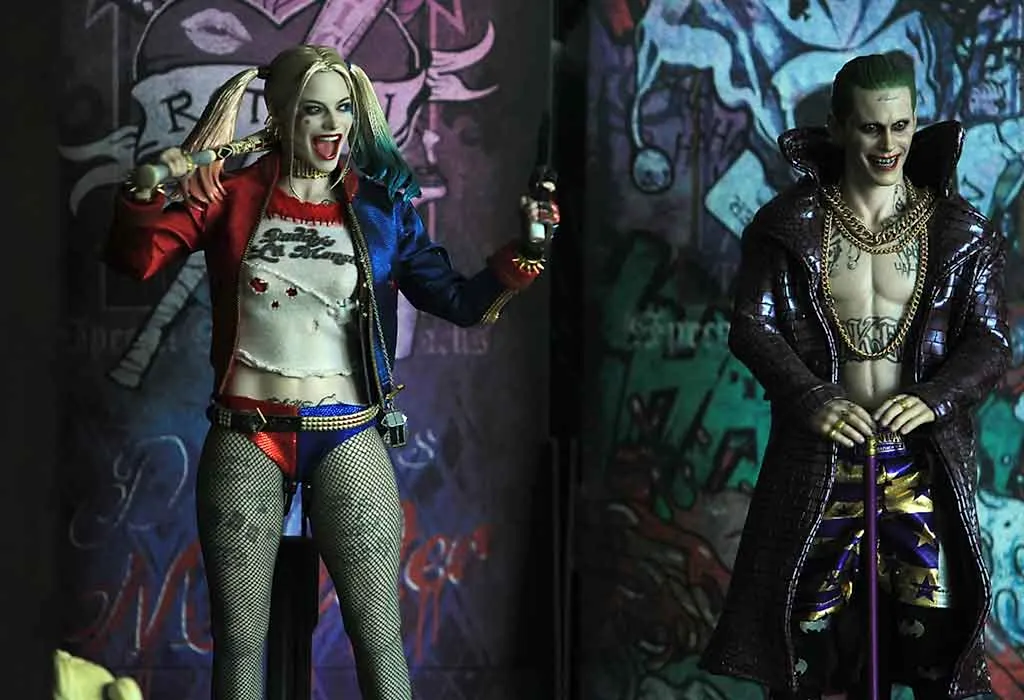 These are the upcoming DC universe movies to look forward to:
1. The Suicide Squad
Releasing on Aug 6, 2021, this new Suicide Squad aims to impress. While there will be familiar faces like Margot Robbie, Viola Davis, and Joel Kinnaman, fresh faces like Idris Elba will also join the team.
2. Black Adam
Releasing on July 29, 2022, Black Adam, or Teth-Adam, is an anti-hero from 5000 years ago who finds himself in more recent ages. This movie is meant to be a spin-off to Shazam!
3. The Flash
Releasing on November 4, 2021, the story follows Barry Allen as he goes back in time to save his mother from being murdered and accidentally unleashes unexpected consequences.
4. Aquaman and the Lost Kingdom
Releasing on December 16, 2021, and with a mysterious plot, everyone's favorite marine superhero embarks on another adventure.
5. Shazam! Fury of the Gods
Releasing on June 2, 2023, the plot to the new Shazam! movie has not yet been released. However, you can rest assured that it will be another gripping adventure.
Superman Movies in Order
In 1938, Superman first made a debut in the DC Comics, making him 83 years old! Just a decade later, he made his debut on the big screen. Fans of Superman will be thrilled with this list of Superman movies to watch in order:
1. The Superman Series (1948 and 1950)
This is the first time Superman flew off the pages of DC Comics and landed on the big screen, with Kirk Alyn playing the beloved superhero and Noel Nielle playing his love interest, Lois Lane. Each the 1948 version and the 1950 version have 15 chapters.
2. Superman and the Mole Men (1951)
This was officially the first DC superhero movie ever made. George Reeves and Phyllis Coates play Superman and Lois Lane, respectively. The two reporters discover a race of underground, humanoid creatures when they investigate the world's deepest oil well.
3. The Adventures of Superman
Superman and the Mole Men was made to garner interest for this very show. It ran for six seasons, with George Reeves as Superman.
4. Superman (1978)
Learn about Superman's backstory, with Christopher Reeve bringing Superman to life in this 1978 version. The film also takes us on another adventure as Superman sets out to overcome his foe, Lex Luthor, and save the west coast of the US from a nuclear attack.
5. Superman II (1980)
In an attempt to live a normal life with Lois, Superman rids himself of his powers. Unfortunately, three Kryptonian criminals are out to conquer Earth.
6. Superman III (1980)
Clark Kent returns to Smallville, but a plot to kill him is underway.
7. Supergirl (1983)
This movie, which most people don't even know exists, will make a great watch despite not being a huge success. Kara Zor-El lands on Earth after she followed a device that she lost which was used to power her home, Argo City.
8. Superman IV (1987)
Join Christopher Reeve in his final film as Superman. In a bid to rid the world of nuclear weapons, the nations of the Earth send them into space. Unfortunately, the world faces a new threat in the form of Nuclear Man.
9. Superboy (1988 to 1992)
This series focuses on the life of Clark Kent as a college student and stars Haymes Newton. It was produced by Ilya and Alexander Salkind, who also produced Supergirl and the movies starring Christopher Reeve.
10. Lois and Clark: The New Adventures of Superman (1993 to 1997)
Taking the world by storm in the 90s, "Lois and Clark" was less about Superman and more about the romance that blossomed between the two reporters. However, there is plenty of action to keep you entertained.
11. Smallville (2001 to 2011)
If you ever wondered what it must have been like in High School for Superman, this is the show for you! A few original Superman facts were tweaked slightly for this show, but it is definitely worth watching.
12. Superman Returns (2006)
Brandon Routh features as the new face of Clark Kent and Superman in this version. He needs to overcome Lex Luthor's plan and win back the heart of his beloved Lois Lane, played by Kate Bosworth.
13. Man of Steel (2013)
First of the DCEU movies, Henry Cavill takes on the role of Superman and plays a man trying to run from himself and hide his powers, only to realize he needs to accept himself if he is to save the world.
14. Supergirl (2015)
This TV show is still running and follows the story of Kara Zor-El rather than her world-famous cousin, Superman, who landed on Earth years before she did.
15. Batman vs Superman: Dawn of Justice (2016)
Learn how two favorite superheroes end up facing off against one another.
16. Crisis on Infinite Earths (2020)
Although this is a crossover, it includes Supergirl and Superman and is worth including in this list of Superman movies to watch.
17. Superman and Lois (2021)
This TV show follows the married Lois and Clark as they try to raise their sons in Smallville.
Batman Movies in Order to Watch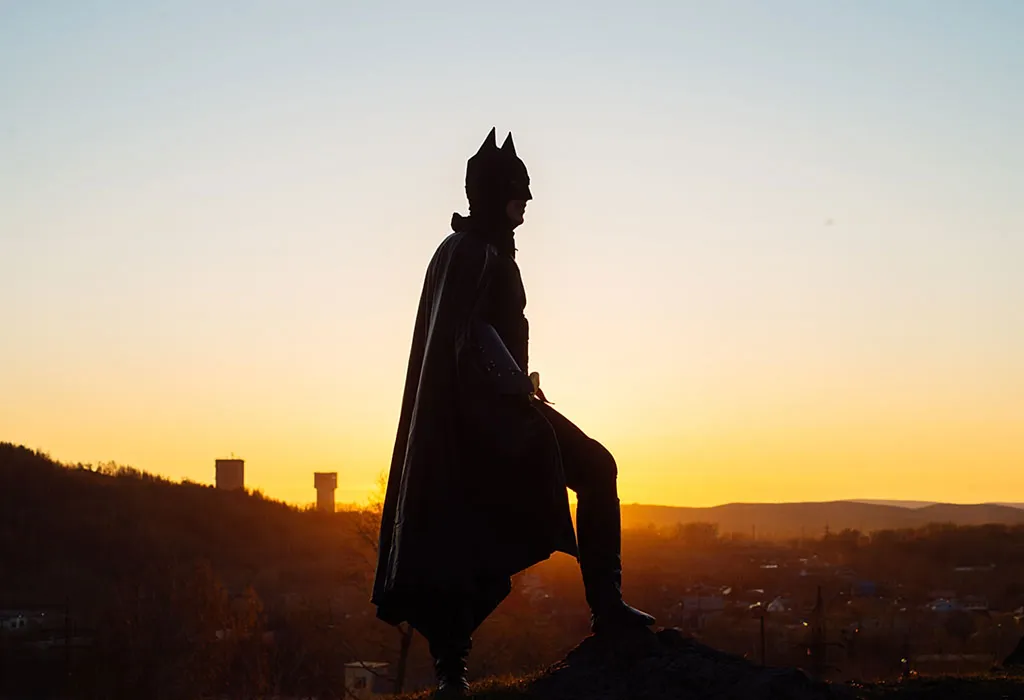 Batman has been portrayed across the screens in so many different ways over the years. From light-hearted, childish and comic, to dark and grungy, here is a list of all the Batman movies in order of their release for you:
1. Batman: The Movie (1966)
Starting with a goofy and rather silly take on Batman, this movie has nutty and simplistic plotlines with entertaining heroes and villains.
2. Batman (1989)
Tim Burton's Batman was ground-breaking in that it was the first serious take on the character on the silver screen. Michael Keaton gave the role the quiet and serious edge that it needed to complement the slick but spooky Gotham city.
3. Batman Returns (1992)
An iconic portrayal of the night-time vigilante, Batman, in a charming gothic style that is quite memorable. It features Danny DeVito as the Penguin and Michelle Pfeiffer as Catwoman.
4. Batman Forever (1995)
With Tim Burton no longer at the helm, Joel Schumacher created yet another masterpiece to add to the list. With Val Kilmer going up against Tommy Lee Jones and Jim Carrey in their roles as Batman, Two-Face, and The Riddler, respectively, this is one you must have on your list of Batman movies to watch.
5. Batman and Robin (1997)
Join George Clooney as he puts on the Batsuit to take on Mr. Freeze and Poison Ivy with Robin.
6. Batman Begins (2005)
Christopher Nolan brought the Batman franchise back to the limelight with Batman Begins. It is more realistic and features a rather horrific and terror-stricken Gotham at the hands of The Scarecrow.
7. The Dark Knight (2008)
This psychological thriller is something that you should not miss. Heath Ledger gives a marvelous and memorable performance as the Joker.
8. The Dark Knight Rises (2012)
The final of the Nolan trilogy of Batman movies features the villain Bane, who holds the city hostage with a nuclear bomb.
9. Batman V Superman: Dawn of Justice (2016)
This time, Ben Affleck donned the cape and mask and played a Batman who saw Superman as a threat to humanity.
10. Justice League (2017)
Superman's death leaves a void that Batman needs to fill. There come Wonder Woman, The Flash, and Aquaman, all together forming the Justice League.
11. The Lego Batman Movie (2017)
Watch a Lego Batman take on a Lego Joker in this Lego Movie spinoff.
12. Joker (2019)
Though this is included in the list, Batman does not have a role in the movie. In this successful film, Batman's long-time foe, the Joker, is the primary focus.
Whether you choose to have a DC action film marathon or watch the Justice League animated movies in chronological order, it is always lovely to catch up on the different versions and plots of the long-loved and famous DC Comic characters with other fans.
Also Read:
Top End of the World Movies
Fabulous Witch Movies You Should Watch
All Time Best Survival Movies to Watch